Visa Requirements For Morocco
Last Updated : Sep 4, 2023
Atlys in the news
One of the best views I've seen is the view from the mountains in Morocco. The hike up the mountain was so worth it, and the distraction of all the mountain villages made the hike seem so quick. And don't even get me started on the beaches! I would honestly recommend a trip to Morocco to anyone, which is why I'm going to guide you through your Moroccan Tourist Visa application (much like our guide during the hike).
In this post, you will find out if this is the right visa for you and so much more, like:
What Is A Morocco Tourist Visa?

What Documents Are Required For A Morocco Tourist Visa?

What Is A Morocco Public Health Passenger Form?

How Much Is A Moroccan Visa Fee?

How Do I Apply For A Morocco Tourist Visa?

How Long Does It Take To Process My Tourist Visa?

Where Can I Apply For My Morocco Tourist Visa?

What Are The Entry And Health Requirements?
What Is A Morocco Tourist Visa?
The Morocco Tourist Visa, also known as the Morocco short-term visa is a type of visa that allows visa-required nationals to enter Morocco as tourists or for other short-term purposes including, but not limited to:
Attending a cultural or academic event.
Morocco Tourist Visas can be issued via single or multiple entries and allow a maximum stay of 90 days. In addition, some countries are visa exempt, which means they do not need a visa to enter Morocco.
What Documents Are Required For A Morocco Tourist Visa?
You need to gather a few documents before you apply for your Morocco Tourist Visa. These documents are crucial for your application, so make sure you have:
Entry visa application form into the Kingdom of Morocco.

2 recent passport photos in color, with a white background (4 cm x 3 cm).

Valid passport, the validity of your passport must be longer than the duration of your stay. Your passport should also have 1-2 blank visa pages

A photocopy of your valid passport.

Bank statements to prove that you have sufficient funds to cover your trip to Morocco. You can also provide a recommendation letter from the Ministry of Tourism.

A written declaration stating that you're only traveling to Morocco for tourism purposes.

Documents showing that you have medical insurance and travel insurance for the duration of your trip.

A completed Morocco Public Health Passenger Form
What Is A Morocco Public Health Passenger Form?
A Morocco Public Health Passenger Form is a travel form that all visitors wishing to visit Morocco must present during their arrival. It was created as a health measure to help control the spread of CoronaVirus in the country. In a few easy steps, you can complete the travel document online. You will have to provide information about your travels to Morocco.
How Much Is A Moroccan Visa Fee?
You must pay the visa fee at the time of your application. The tourist visa prices are as follow:
For a single entry (up to 90 days): DH 220.

For two entries (up to 90 days): DH 330.
A single entry visa is a visa you can only use for one occasion. A double-entry visa (two entries) allows you to visit Morocco on two separate occasions.
How Do I Apply For A Morocco Tourist Visa?
After you have all the required documents, you can start the application process. Visa services are available in person. The application process for the Morocco Tourist Visa is quite simple. I'll take you through every step:
Step 1:
Start by filling out your Moroccan visa application form. You can download the application form from the website of the Moroccan embassy or consulate in which you apply, or you can get it in person at the embassy or consulate. You must complete the form truthfully, then sign it before enclosing it with the other documents.
Step 2:
Schedule your Moroccan visa appointments. Contact the Moroccan consulate to find out if you have to schedule a Morocco visa appointment and how to schedule the appointment.
Step 3:
Submit your printed Moroccan visa application form and your original passport. Submit the application form to a Moroccan Embassy, consulate, or VAC along with the supporting documents and visa requirements.
Step 4:
The last step of the application process is to pay the visa application fee. If your application is urgent you can Fedex all the required documents for the Morocco Tourist visa to TDS.
How Long Does It Take To Process My Tourist Visa?
The visa processing time is two weeks (10 business days) in most cases. However, it may take longer if you're missing any documents or applied during a busy time.
If your application is approved, the visa-issuing authorities will affix a Morocco visa sticker to your passport, which allows you to travel to Morocco. You have to go pick up your passport at the embassy or consulate if you applied in person. If you applied via mail, the Moroccan embassy would mail your passport back to you.
Where Can I Apply For My Morocco Tourist Visa?
Applicants can submit their Morocco visa application through Moroccan embassies, consulates, or visa application centers. However, applications can only be submitted in the applicant's home country. In cases where there is no representation for Morocco, you can submit your visa application to the accredited diplomatic mission in that country or to the Honorary Consuls.
However, in cases where these representations are also not present, you can submit your request directly to the Moroccan Ministry of Foreign Affairs and International Cooperation. They will issue a visa at the airport.
What Are The Entry And Health Requirements?
It would be best if you also made sure about a few requirements before entering Morocco. These are the following entry and health requirements:
All travelers aged 6 and above must present a negative COVID- 19 PCR test taken 48 hours before departure.

All travelers aged 11 and above must be fully vaccinated at least 14 days before arrival with a vaccination certificate.

Accepted and approved vaccinations are AstraZeneca, Sinopharm, Sputnik, Pfizer / BioNTech, Janssen (Johnson & Johnson), Covishield, Moderna, and Sinovac.

Travelers aged 6 and above have to take a COVID-19 rapid test on arrival.

Vaccinated travelers who test positive on arrival have to be quarantined.

All travelers must complete a passenger health form before arrival and present a printed copy on arrival.
Be sure to check if there are other requirements before international travel.
I hope you found the answer to all the questions running through your head. Now I'm going to leave you be so you can apply for your very own Morocco Tourist visa! First, enjoy the view from your flight and then the breathtaking view from your hike up the mountains!
Frequently Asked Questions
If you are a US citizen and want to travel to Morocco for tourism or other short-term purposes, you are not subject to any visa requirements. US citizens and a few other countries are exempt from Moroccan visas and can visit the country with just their passport and a return flight ticket. You can stay up to 90 days.
Author: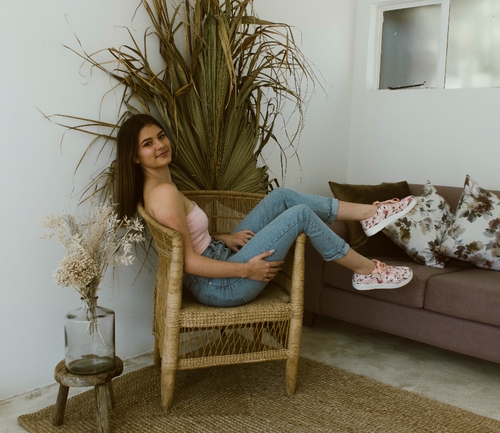 Laliq Schuman
Verified Author: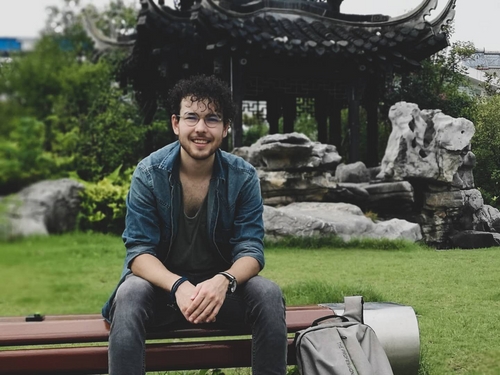 Richard Nathan
Related Articles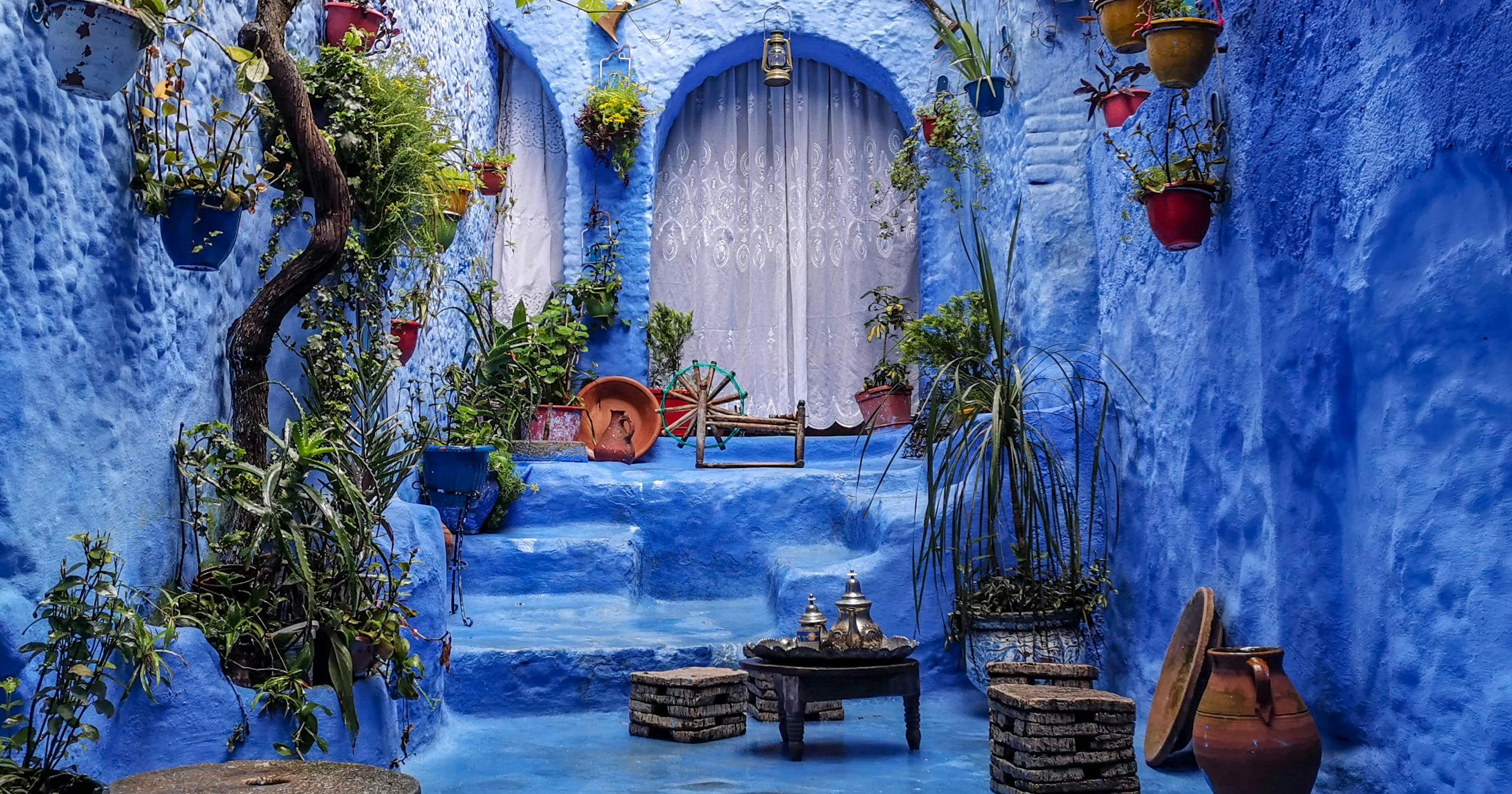 US citizens can travel visa-free to Morroco. Discover the Morocco Evisa for US Green card holders. How to apply, eligibility, requirements, and the evisa fee.