Nepal Tourist Visa For US Citizens: Nepal Visa Requirements
Last Updated : Sep 4, 2023
Atlys in the news
30-Second Summary
The Nepal Tourist Visa is required for foreign visitors traveling for tourism or leisure. It can be obtained on arrival or in advance. US citizens are eligible for Visa On Arrival.
Necessary documents include a valid passport, photo, proof of accommodation, return ticket, and sufficient funds. Extensions can be obtained. Safety precautions should be taken, and denial of Visa On Arrival can be avoided by meeting requirements.
Take Note:
At the port of entry, the immigration officer has the final authority to decide whether to grant or reject the VOA application.

It is important to note that approval for the VOA is not guaranteed, and meeting the eligibility criteria does not automatically ensure approval.

Additionally, please be aware that certain airlines may require a valid visa for you to travel.
Atlys strongly recommends that US citizens rather apply for their visa before their travels to avoid any unfortunate incidents with the VOA process.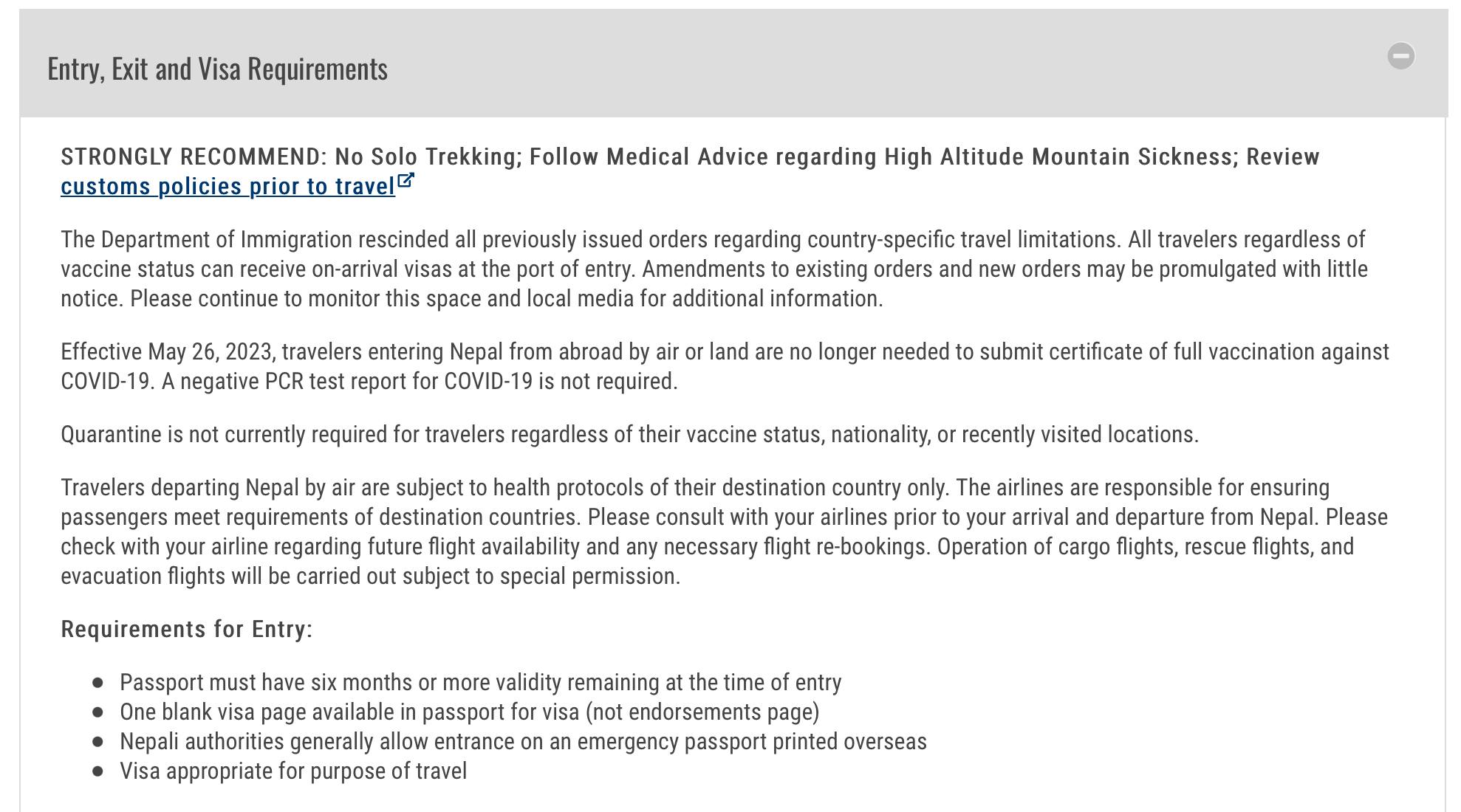 Source: Travel.State.Gov
Traveling to Nepal is something I'll never forget. However, I was a bit confused about traveling to Nepal from the US, so I decided to write this post. This post covers everything you need to know about the Nepal Tourist Visa for US citizens. In addition, this post includes the application process, costs, and processing time.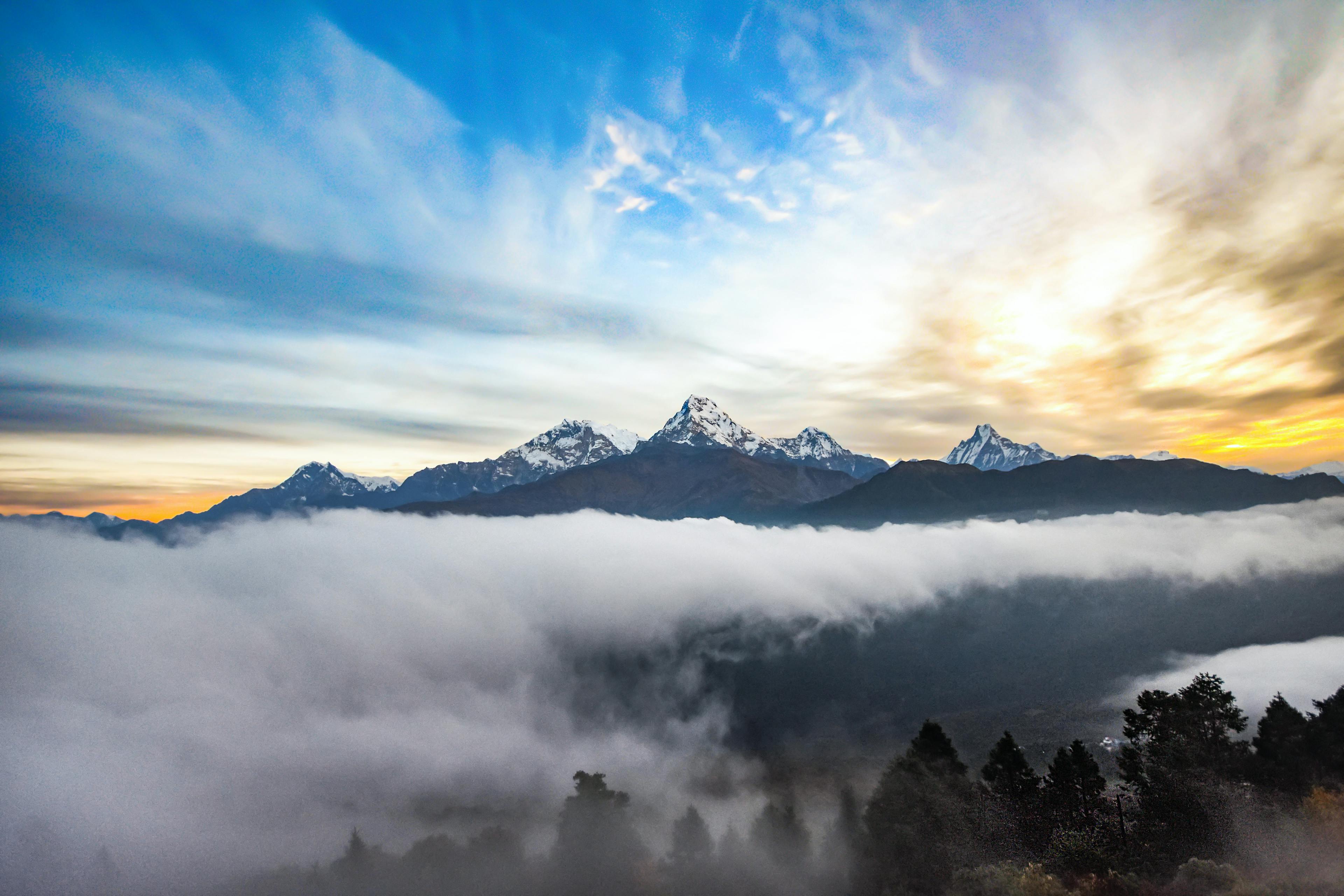 What Is A Nepal Tourist Visa?
If you wish to travel to Nepal, you must apply for a Nepal Tourist Visa. Foreign nationals visiting Nepal for tourism or leisure are granted a tourist visa. However, regardless of your reason for visiting (mountaineering, trekking, or business), you will be given a tourist visa when you first arrive in Nepal.
You can then adjust the visa category from the Nepal Department of Immigration to meet the cause and length of your trip, depending on why you are in Nepal. Remember that you're subject to local laws. If you break local laws in Nepal, your U.S. passport will not help you avoid arrest or prosecution.
Who Needs A Visa For Nepal?
If you want to enter Nepal, you need a visa. However, nationals of India don't need a visa to enter Nepal as they are part of the visa waiver countries. Additionally, nationals of the following countries need to get a visa before they travel to Nepal, while everyone else can obtain a Nepal visa on arrival:
Can US Citizens Get A Nepal Visa On Arrival?
Yes, US citizens can get a Visa On Arrival in Nepal. However, it all depends on how long you plan to stay in Nepal and whether you want a single-entry or multiple-entry visa. Remember that you always need to make sure you have travel and medical insurance with international travel. Domestic air travelers may want to consider flight insurance that will cover domestic flights in Nepal before leaving home.
Altys strongly recommends that you rather apply for your visa on arrival prior to your trip.
Where Can I Get A Visa On Arrival?
If you are eligible for a Nepal Visa On Arrival, you can get it from the Tribhuvan International Airport (TIA) in Kathmandu or any of the following land border crossings:
What Is The Difference Between A Nepal Visa On Arrival And A Nepal Tourist Visa?
A Nepal Tourist Visa is the type of visa issued to all foreigners who enter Nepal. You apply for a Nepal Tourist Visa before you travel to Nepal. A Nepal Visa On Arrival is one of the ways through which you can apply for a Nepal Tourist Visa. The Nepal Visa On Arrival is just as the name suggests; you get your visa on arrival at the airport once you arrive. This means that you don't have to apply for a visa before traveling to Nepal.
What Are The Required Documents For A Nepal Tourist Visa?
Before applying for your Nepal Visa for US citizens, you must make sure you have all the required travel documents, these are also seen as the visa requirements. These documents are crucial for your visa application. If you forget one of these travel documents, it can slow down the processing time, or in extreme cases, officials might deny your visa. You need the following documents:
A valid passport valid for at least six months with two blank pages.

Photocopies of your passport biodata page.

One recent passport-size photograph with a white background.

Proof of accommodation in Nepal.

Proof of sufficient funds to prove that you can cover the stay of your trip in Nepal (bank statements).
How To Apply For A Nepal Tourist Visa For US Citizens
The application process depends on whether you want to apply for the Visa On Arrival or the Nepal Tourist visa. I'll give you a guide for both ways, which you can use for your visa application.
How To Apply For A Nepal Visa On Arrival?
You must make sure that you meet the entry requirements. The application process for the Nepal On Arrival Visa is fairly straightforward. First, you must complete the online visa application form on the Department Of Immigration website. Next, click on a Tourist visa and then click "Visa On Arrival."


You must complete this form 15 days before your intended date of travel.
Next, you must fill out the form given to you. First, you must provide your country of nationality, passport number, and date of birth. Then, you must complete the application form and provide information like your name, gender, address, passport details, and passport validity. After that, you must provide visa details like your purpose of visit, flight or bus number, and your address in Nepal.
Lastly, you must confirm your application, pay the visa fee, and submit the application.
After you complete the application, the rest is simple. Once you arrive in Nepal, go to the Immigration counter. You'll need to provide your passport, return flight ticket, visa application form, and proof of funds. Next, officials will take your biometrics (fingerprint and photo), and then you have to wait for them to issue your visa. Once you receive your Nepal Visa On Arrival, you can enter Nepal and start your vacation.
How To Apply For A Nepal Tourist Visa
If you want to avoid the queues at the airport, you can get a Nepal visa from the Nepalese Diplomatic Missions stationed abroad before you travel to Nepal.
Contact the nearest Embassy of Nepal or Consulate to make an appointment and any specific requirements regarding the visa applications. I would also recommend you find out whether you should pay the visa fee with cash or a credit card.
In some cases, you will have to go to the Embassy or Consulate in person to apply, whereas other diplomatic mission offices accept submissions delivered by post. You must make sure you submit all the required documents with a completed visa application form. After that, you must pay the visa fee and just wait for officials to process your visa.
You'll receive an email saying your visa is ready for collection. You must go to the Embassy you apply at to get your passport and visa.
Overview Of The Nepal Visa
This section gives a broad overview of everything you need to know.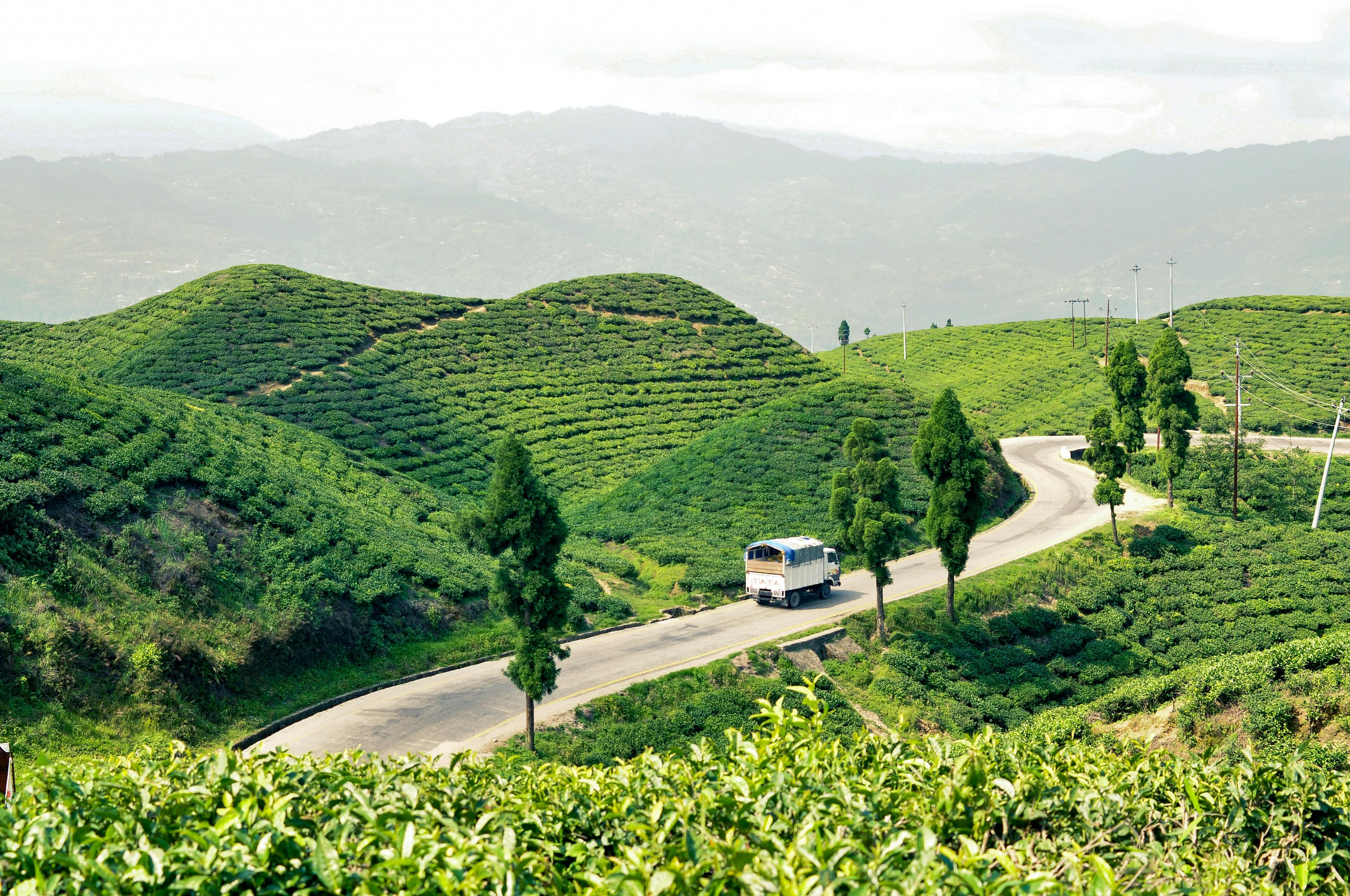 How Long Does It Take To Process A Nepal Tourist Visa For US Citizens?
The visa processing time for the Nepal Tourist Visa depends on what visa you apply for. For example, applying for the Nepal Visa On Arrival takes between 1-5 hours, depending on how busy the airport is. On the other hand, applying for a Nepal Tourist visa through the Embassy can take between 3-5 working days, which does not include weekends or public holidays.
How Can I Extend My Nepal Tourist Visa?
You can extend your Nepal Visa at the headquarters of the Government of Nepal's Department of Immigration in Kathmandu. The office in Kathmandu is the only office of the Immigration Department that extends both tourist and non-tourist visas.
The Immigration Office in Pokhara is only authorized to extend tourist visas. Therefore, you must apply for an extension of your Nepal visa before it expires. If you apply afterward, you will have overstayed your visa, and you can be fined, detained, or arrested. You can extend a tourist visa for 15 days for a fee of USD 45. After that, you have to pay an additional USD 3 every day.
How Much Does A Nepal Tourist Visa Cost?
The visa costs for the Nepal Tourist Visa depend on the type of visa you apply for. The Nepal visa fees are as follows:
If you wish to visit Nepal for 15-days, you need to pay 30 USD for the visa.

If you wish to visit Nepal for 30-days, you need to pay 50 USD for the visa.

If you wish to visit Nepal for 90-days, you need to pay 125 USD for the visa.
Is It Safe To Travel To Nepal?
There's a low rate of serious crime in Nepal. However, you should take sensible precautions. Watch out for pick-pockets, bag-snatching, and scams, particularly in airports, on buses and in areas popular with foreign nationals like Thamel, Sanepa and Kupondol in Kathmandu. Take care when walking around at night.
What Happens If My Nepal Visa On Arrival Is Denied?
If your Nepal Visa on Arrival (VOA) is denied, it means that you will not be granted entry into Nepal under the VOA program. The immigration officer at the designated entry point will inform you about the denial, and you will not be allowed to proceed with your intended visit.
To avoid the possibility of VOA denial, it is recommended to thoroughly review the eligibility criteria, ensure that you meet all requirements, and have the necessary supporting documents. If you have specific travel purposes or concerns about VOA approval, applying for a regular visa in advance can provide a more secure and guaranteed entry into Nepal.
That's all!
Now you can travel to Nepal from the US without any worries. Remember to ensure you have all the documents; from there, it's easy. Embrace the rich culture of Nepali citizens and enjoy your travel!
Government Sources
All information is gathered from reputable sources such as:
Frequently Asked Questions
When you arrive in Nepal by air or land you must present a certificate of full vaccination against COVID-19. Travelers who are unable to provide such certificate must present a negative COVID-19 test report (RT-PCR, NAAT, Gene Xpert) taken within 72 hours of departure from the port of embarkment.
Author: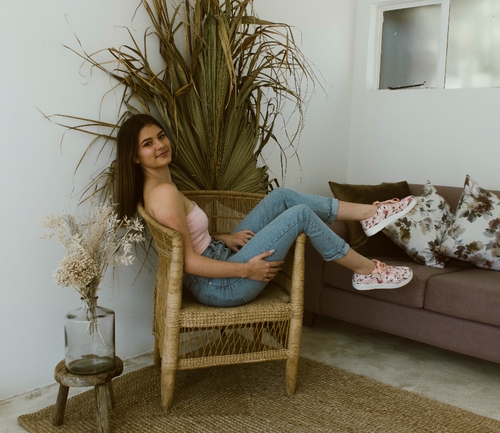 Laliq Schuman
Verified Author: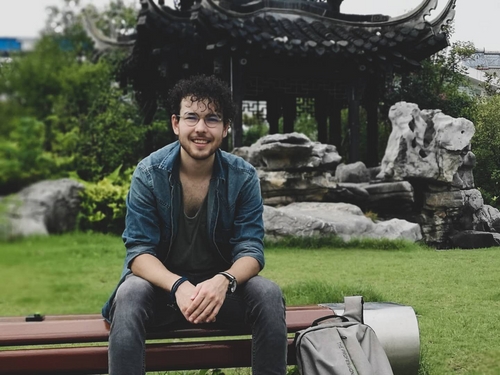 Richard Nathan
Related Articles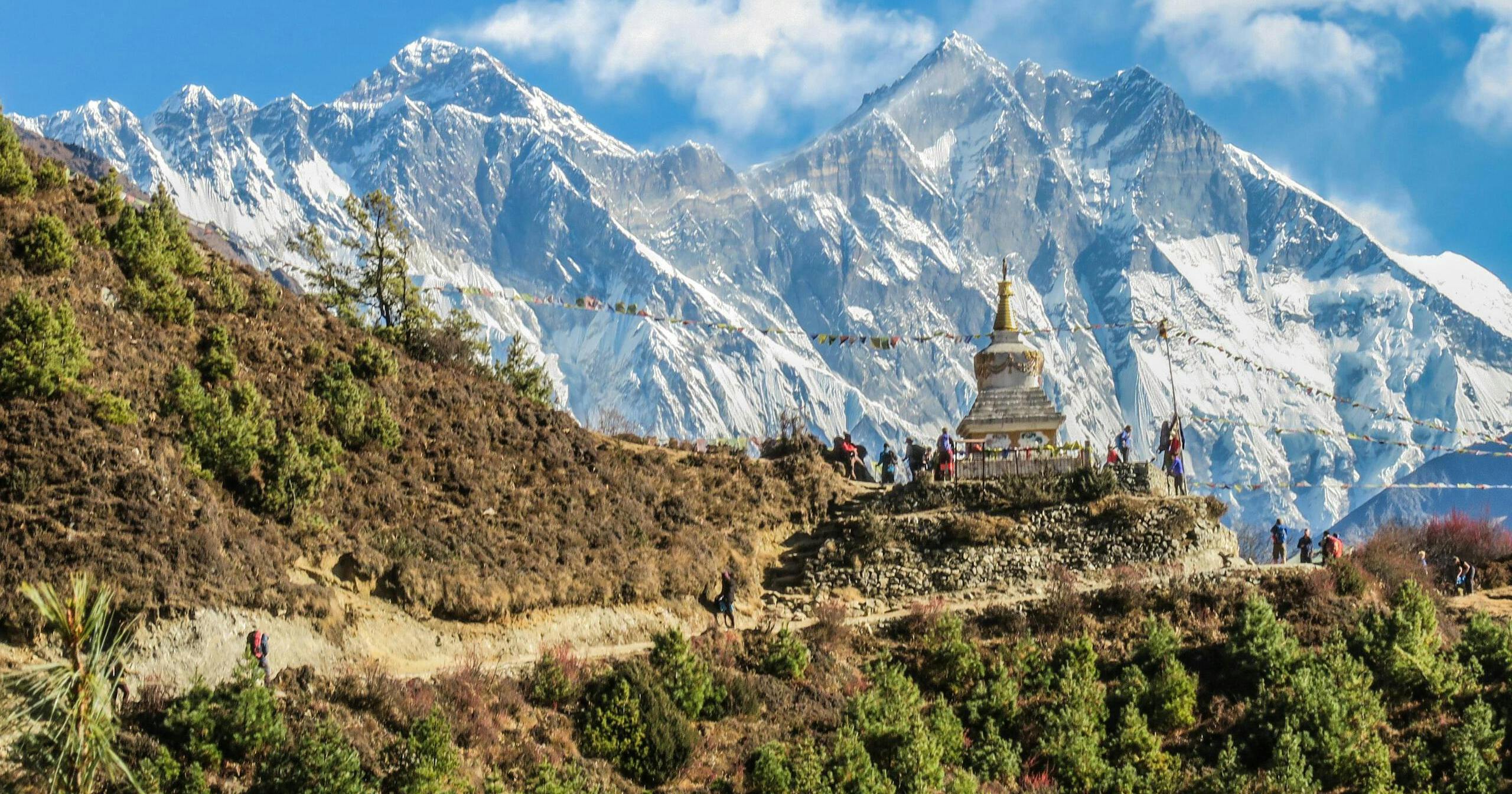 In this blog, I talk about how to get a Nepal visa for US citizens, the visa fees, and the processing time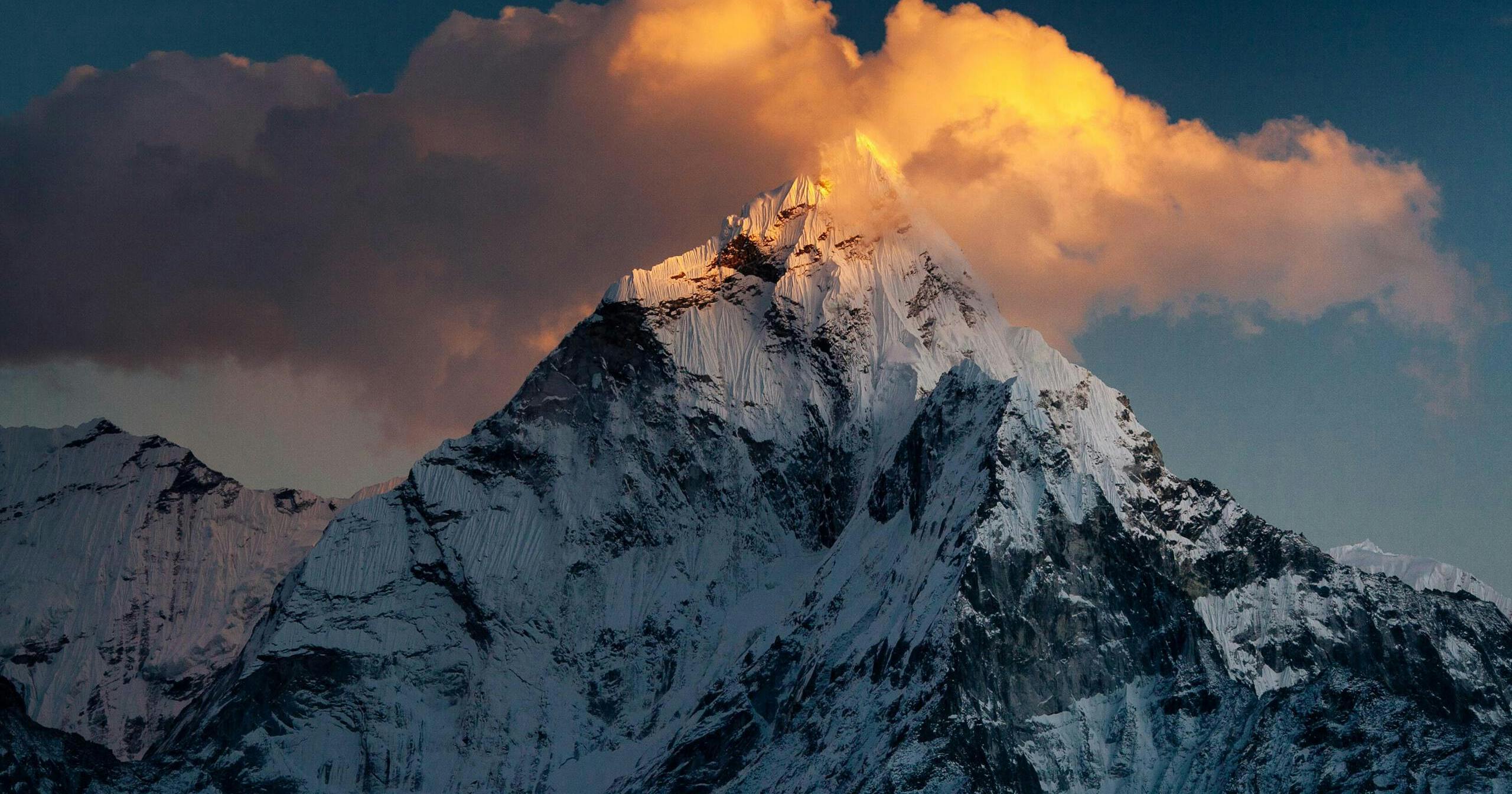 It is crucial that visitors don't overstay their welcome in Nepal. In fact, in this post you'll learn about the consequences of overstaying your visit. Furthermore, you'll learn how to extend your visa successful so that you can enjoy your stay in Nepal, or return you your home country