Do You Need A Passport To Go To Mexico - US Citizens
Last Updated : Oct 2, 2023
Atlys in the news
US citizens need a valid passport book to travel to Mexico by air. However, when traveling via land, a passport book is not a mandatory requirement.
In this guide, we explain the legal travel requirements when traveling to Mexico from the US.
Do You Need A Passport To Travel To Mexico?
Before we get to all the logistics of whether you need a passport or not, we must first determine how you're traveling to Mexico (by air or sea). Then I'll guide you through everything.
Do You Need A Passport To Go To Mexico By Plane?
Yes. A US passport book is mandatory when traveling to Mexico by air. Also, minors (babies and children) will need a passport to enter Mexico. Once you arrive in the country, border control authorities will check and stamp your passport for entry.
What Documents Do I Need To Travel To Mexico By Air in 2023?
When traveling to Mexico by air, there are specific documents you'll need to submit at the border. These documents include:
Border authorities may ask for additional documents such as hotel reservations, return tickets, etc.
Traveling By Land
"Do I need a passport to travel to Mexico by land?"
No. A passport is not mandatory when traveling by land. When traveling to Mexico by land, you have a few options. Upon reaching the Mexico border, you can present your US passport, a passport card, or a SENTRI Card. Furthermore, minors can travel without a passport. However, children under the age of 16 must have a birth certificate (or a naturalization certificate) to re-enter the United States.
What is a passport card?
A passport card is very similar to a passport book. The main benefit of a passport card is that it's less expensive and, unlike a passport book, can fit in your pocket. It includes your photo, name, nationality, date of birth, place of birth, issue and expiration dates, as well as your unique passport card number.
What is a SENTRI card?
SENTRI is short for Secure Electronic Network for Travelers Rapid Inspection (what a mouth full). It's a program that allows pre-approved, low-risk travelers to enter the United States with expedited clearance. Simply put, it makes border crossing faster when traveling back to the US.
You need an import permit for your vehicle when crossing the border zone in Mexico.
For those asking, "Do you need a passport to cross the border by car?" the answer is no. You can travel without a passport. However, you'll still need to have a valid identity document when crossing the border.
Do You Need A Visa To Go To Mexico?
No, you don't. US citizens can travel to Mexico without applying for a visa beforehand. All you need to travel to Mexico is your valid passport. This isn't the only country US citizens can travel to visa-free; I'll discuss this a bit later.
What Are The Mexico Passport Requirements?
As mentioned above, you will need to present a passport when traveling to Mexico by air. As such, you'll need to ensure it meets the following Mexico Passport requirements. Upon entry, your passport must:
Be valid at the time of entry.

Have one blank page available (one page per stamp).

Be in good condition and not older than 10 years.
What Happens When You Go To Mexico Without A Passport?
If you try to enter Mexico without a valid travel document (i.e., your passport), authorities may deny you entry into the country. This is true for all forms of travel. Border authorities will likely check that you meet the entry requirements before allowing you to enter Mexico.
How Long Should My Passport Be Valid For When Traveling Abroad?
This depends on the country you plan to visit. In most cases, your passport must be valid for at least 3 or 6 months after your trip.
Let me give an example:
Suppose you plan to visit Spain in January. In that case, your passport needs to be valid for 3 months after you return to the US. So if you plan to stay in Spain for a month, your passport must be valid until the end of May.
As I mentioned, the passport validity requirement depends on the country you visit.
Taking a closer look at the Mexico passport requirements
Your passport only needs to be valid for the duration of your trip. However, you'll find it difficult to apply for the correct entry permits (FMM Card) if your passport is close to its expiry date.
As a rule of thumb, it's best to ensure that your passport is valid for at least 3 months after your intended trip. This way, you ensure you meet any additional Mexico passport requirements.
It's always best to check country entry requirements before traveling. OR just use Atlys when planning your next trip. Atlys will ensure that you have everything you need to enter your next destination.
Where Can I Go Without A Passport?
Excluding Mexico, there are a few exotic destinations you can travel to without presenting your passport. In some cases, it's as easy as boarding a domestic flight. Here are a few additional destinations you can visit without your passport:
Looking For Other Places To Visit With Just Your Passport?
If you're not set on traveling to Mexico yet, and you're still looking for travel destinations, you've come to the right place. US citizens with a valid passport can travel to the Schengen countries visa-free. That means you can to travel to any Schengen country with just your passport (like you would to Mexico). However, there are certain countries that you need to get a Visa On Arrival for but that won't be a problem. You can get a visa on arrival at your port of entry by just showing your valid passport.
In 2023 US citizens will be required to apply for an ETIAS before traveling to a Schengen country.
What Are The Schengen Countries?
While I've got you here, let's take a look at the Schengen countries. The Schengen countries include:
Austria, Belgium, Czech Republic, Denmark, Estonia, Finland, France, Germany, Greece, Hungary, Iceland, Italy, Latvia, Liechtenstein, Lithuania, Luxembourg, Malta, Netherlands, Norway, Poland, Portugal, Slovakia, Slovenia, Spain, Sweden, and Switzerland.
All Done!
You need to have a valid travel document when traveling to Mexico. The best document to present is your passport port book, as it's accepted worldwide. Furthermore, before traveling, ensure that you meet all other entry requirements, such as an FMM Card.
Do you have more passport-related questions? Check the FAQ section, where we answer most questions travelers tend to have.
Frequently Asked Questions
Think of your passport as proof of citizenship in the U.S. The main purpose of your document is to prove your identity. Furthermore, when traveling abroad, you'll need a valid passport to re-enter the U.S.
Author: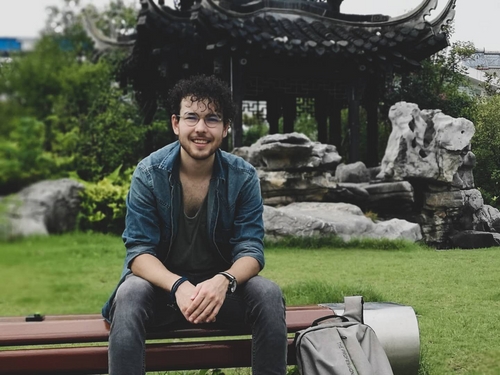 Richard Nathan
Verified Author: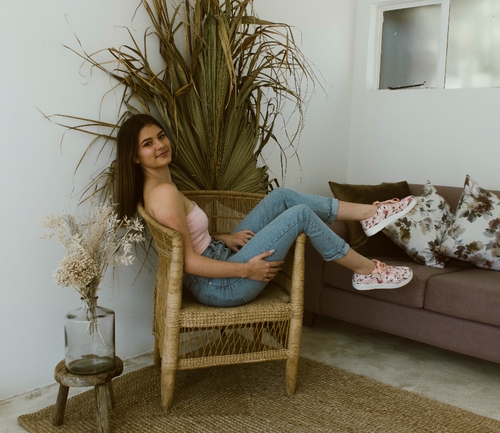 Laliq Schuman