Peru Visa: Peru Tourist Visa Application and Requirements
Last Updated : Sep 14, 2023
Atlys in the news
If you're an adventurer, Peru is the place for you. With amazing views from the mountains and dune hiking. These are just two of the many wonderful activities you can enjoy on your vacation in Peru. The Peru tourist visa is available to all foreign nationals. I'll guide you through everything you need to know about the Peru Tourist Visa.
Let's start with:
Who Needs A Visa For Peru?
Nationals of many world countries are eligible to enter Peru for tourism purposes without obtaining any type of visa in advance. As a bonus, some countries may not need a visa for business purposes.
I'll give you a list of countries whose nationals can enter Peru without a visa (visa-free):
Europian Union, Andorra, Antigua and Barbuda, Argentina, Australia, Bahamas, Barbados, Belarus, Belize, Bolivia, Brazil, Brunei, Canada, Chile, Colombia, Costa Rica, Dominica, Dominican Republic, Ecuador, Fiji, Grenada, Guatemala, Guayana, Honduras, Honk Kong, Iceland, Indonesia, Israel, Jamaica, Japan, Kiribati, Liechtenstein, Malaysia, Marshall Islands, Mexico, Federate State of Micronesia, Moldova, Monaco, Montenegro, Nauro, New Zealand, North Macedonia, Norway, Palau, Panama, Paraguay, Phillippines, Russia, Saint Kitts and Nevis, Saint Lucia, Saint Vincent and the Grenadines, Samoa, San Marino, Serbia, Singapore, Solomon Islands, South Africa, South Korea, Suriname, Switzerland, Taiwan, Thailand, Tonga, Trinidad and Tobago, Turkey, Tuvalu, Ukraine, United States, Uruguay, and Vatican City.
Those entering Peru under the visa-free agreement for tourism purposes can remain in the country for 183 days. Exempt are only the nationals of Schengen Area member states and associated countries who can stay in Peru for a maximum of 90 days within 180 days without a visa. Costa Rica and Panama citizens can only stay 90 days per visit.
Other exemptions include nationals of **China and India8* who hold a visa with a minimum validity of more than 6 months or a permanent residence permit issued by Australia, Canada, the United Kingdom, United States, or a Schengen member state visa-exempt for a maximum of 180 days during six months. Another visa exemption is for holders of diplomatic, official, or service passports of any world country except for Venezuela.
Do U.S. Citizens Need A Visa For Peru?
In short, U.S. citizens don't need a visa to travel to Peru. Like many other countries, U.S. citizens enjoy visa-free travel to Peru. All you need is a valid passport. You can stay in Peru for a maximum of 183 days. However, U.S. citizens traveling to Peru for other purposes, including business, must apply for a visa beforehand at a Peru Embassy.
Do U.S Green Card Holders Need A Visa For Peru?
Yes. US green card holders, no matter their nationality, need a visa to enter Peru and must apply by jurisdiction.
What Documents Do U.S. Citizens Need For Peru?
Since you don't need a visa to enter Peru, you need to show certain documents at the border before entering Peru (entry requirements). These documents will help Immigration officials decide whether or not you can enter. You need the following travel documents:
A valid passport (valid for at least six months upon entry).

A valid passport (valid for at least six months upon entry).

Proof of sufficient funds to cover your trip to Peru (bank statements).
Quick note: I really recommend you check if you're airline allows you to board your flight without a visa.
What Are The Entry Requirements For Peru?
The entry requirements are actually very important. You need to make sure you do and have everything they ask of you because the officials at the border decide whether you can enter Peru. These are the entry requirements for Peru:
You need a valid passport (valid for at least 6 months from your arrival date).

You need a valid passport (valid for at least 6 months from your arrival date).

Be sure your date and place of entry are officially documented by Migraciones, whether you arrive at a port, airport, or land border.
Border officials at your time of entry will determine your approved length of stay; it can range from 30 to 183 days. Extensions for tourists are usually not approved and overstays result in fines.
The Embassy is unable to assist if you're denied entry. Peruvian immigration requires airlines to return travelers who were denied entry to their point of origin.
Is It Important That Officials Document My Date Of Entry?
It is extremely important that officials document your date of entry. If they don't, you won't be able to leave Peru when you planned. If officials have no record of you entering Peru, you'll have to go through a lengthy and costly process. This process takes long because they need to go through the system to search for your flight date and time. There is a big possibility that this process will cost you money. You'll also need to pay for extra accommodation if you need to stay an extra day which can cost more than you budgeted for.
What Are The Required Documents For A Peru Tourist Visa?
Let me just throw this in here; you'll need an appointment at the Embassy of Peru. If you need a visa to enter Peru, you need to go through the visa application process, which means you need certain travel documents. You need to submit all the required travel documents to the Peruvian Consulate or Embassy. You need the following travel documents:
A Yellow fever Vaccination Certificate
Visa Application Form
You need to provide a completed visa application form and make two copies of the form. You need to fill out the visa application form in capital letters and use a black pen.
A Valid Passport
Your passport should be valid for at least six months beyond the date of arrival in Peru.
Passport Copies
You need to make copies of your passport (front and back page).
Passport-Size Photographs
You need to provide three passport-size photos in color (4.3x3.5cm). These photos must be recent, and your face must be completely visible.
Cover Letter
The cover letter is important because it explains the purpose of your trip to Peru. You must remember to sign it at the end.
Proof Of Sufficient Funds
You need to provide proof of sufficient funds in the form of bank statements. This is to show officials that you have enough funds to cover your trip expenses and stay in Peru.
Additional Documents If Someone Sponsors Your Trip To Peru
If someone sponsors your trip to Peru, you need to provide additional documents, whether they stay in Peru or your country. These documents include a guarantee letter from your sponsor attesting that they'll cover some or all boarding costs or repatriation if needed, valid identification documents of your sponsor, and proof that your sponsor has enough funds to cover your trip (bank statements).
A Yellow fever Vaccination Certificate
If you're from an infected area or country and traveling to Peru, you need to provide your yellow fever vaccination certificate and all your other documents.
How Much Does A Tourist Visa For Peru Cost?
A Peru Tourist Visa costs about USD 30. However, these costs can change. Therefore I recommend you check the visa costs before you apply. This fee is non-refundable.
How Can I Apply For A Peru Tourist Visa?
I know applying for a visa is stressful, especially if you need to go to an Embassy or Consulate to apply. So that's why I'm going to explain the application process to you.
First, you need to locate your nearest Peruvian Embassy or consulate (or one that has jurisdiction over your area. Then you need to call them to book an appointment and to find out about their visa services and any other travel information you're unsure about, like whether you need to pay the visa fee with cash or a card. They'll tell you if you need to make an appointment through phone, email, or online. Now you need to gather all the required documents I mentioned earlier.
You must have all the documents, if you forget a document, it could slow down the application process, or in extreme cases, officials will deny your visa. Now you need to go to your appointment, remember all your documents. I recommend getting there a bit earlier than your appointment. Like I always say, if you're on time, you're late, and if you're early, you're on time.
During your appointment, a consular officer will interview you, don't worry, they'll just ask you some basic questions about your travels. Last but not least, you need to pay the visa fee. Depending on the Embassy, you'll need to pay the fee at the Embassy, or they'll give you a document to take to the bank, pay there and then take the slip back to the Embassy for proof of payment.
After all these procedures, all it remains for you to do is wait for a notification from the Embassy for you to go collect your passport alongside the decision of your application.
How Long Does It Take To Process A Peru Visa?
The processing period for a Peru visa is up to 30 days. However, most visas are estimated to be processed within about 5 days.
Can I Extend A Peru Tourist Visa?
Yes, you can extend your Peru tourist visa, but an approved Tourist Visa extension is very rare. Because the tourist visa is already valid for so long, you'll need a very good reason for your Peru Tourist Visa extension.
All Done!
It's an adventure! Follow your adventurous heart and visit the beautiful and historic Peru. All you need to do is grab your passport and/or apply for the Peru Tourist Visa, and you'll be on your way.
Frequently Asked Questions
Peru is not a riskless city to visit. The overall risk is medium, as tourist hotspots and public transportations are where pickpocketing and theft occur. Street crime such as mugging is also present, and the risk of scams is high. However, Peru is a safe destination for women travelers, aside from the above risks, which are subject to both women and men.

If you're in Peru or you're planning to travel there soon, pay attention to the following safety tips:

Do not carry more cash than you need for the day.

Do not display expensive belongings.

Try not to travel alone at night, and avoid dark streets even if you're in a group.

Learn at least some basic Spanish.

Do not hang your bag at the back of a chair in restaurants and cafeterias.
Author: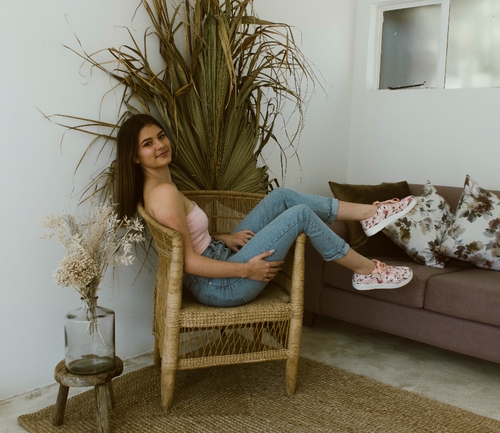 Laliq Schuman
Verified Author: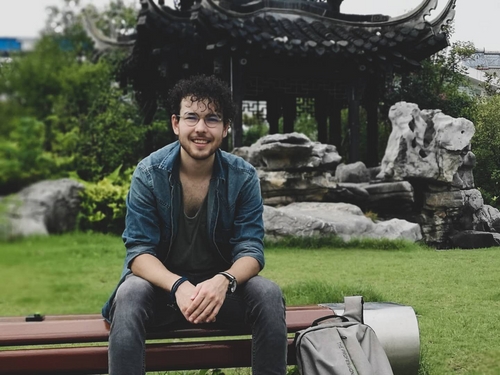 Richard Nathan