How to get a Portugal D7 Visa Without Proof of Accommodation
Last Updated : Oct 2, 2023
Atlys in the news
"Is it possible to get a Portugal D7 Visa without having proof of accommodation?"
The answer is yes. But… It's risky.
A while back, I successfully obtained my Portugal D7 Visa without meeting the "accommodation requirements."
Before I jump into this, you need to understand my situation as it's pretty important (I'll keep it short). Or, just skip it. Your choice.
First, you need to understand the proof of accommodation requirements for the Portugal D7 Visa.
One of the main requirements of the Portugal D7 Visa is proof of accommodation. Therefore, you will need to show authorities where you plan to stay.
The best option is to show a rental agreement or proof that you own property in Portugal. If you intend to live with a family member, you must provide an official letter of invitation from the host. The host must sign the form, attach a copy of their ID, and have it notarized in Portugal.
Other methods of accommodation are also acceptable. For example, you can submit an Airbnb reservation.
Keep in mind that your accommodation must be valid for 12 months. In some cases, this might be possible.
Let's take me as an example.
Trying to find the perfect accommodation.
Home, to me, is a place where I feel comfortable, a place where I can make memories, and a place that shouldn't constantly change. For this reason, it needs to be perfect.
So before applying for my D7 Visa, I initially planned to travel there on a Portugal Schengen Visa to do some house hunting. But, unfortunately, covid had other plans.
Right before my trip, I tested positive.
Murphy's law, right?
Anyway, I decided to scout on the many property websites available, but to no avail.
Those that seemed perfect were way out of my budget, and those within my budget just seemed ugh…
It was time to apply for my D7 Visa
I had to start applying for my Portugal D7 Visa as soon as possible.
If you don't already know, the application process is quite complicated and lengthy. In addition, with COVID-19 regulations that changed without notice, I was concerned that the borders would close before my trip.
And so, I started gathering all the required documents.
From the financial requirements, the FBI Criminal Record Certificate, and the SEF requirements, one could say that finding accommodation was the last thing on my mind.
After gathering all the documents, one thing still remained. You guessed it, accommodation.
Now, one of the main requirements for a successful D7 visa application is that your accommodation is valid for at least 12 months. A pretty steep requirement, but it makes sense.
After weeks of consideration, I finally decided to rent a suitable Airbnb for 6 months. Sadly, that is where things got stressful. My accommodation was only valid for 6 months.
"Is it acceptable?"
"What if my visa gets denied?"
" What if I can't go to Portugal?"
All my effort would be wasted if my Airbnb of 6 months was not accepted.
How I Applied For The Portugal D7 Visa Without Proof Of Accommodation?
When I applied for my Portugal D7 Visa, I used Atlys. Besides the extreme ease of use, I was also able to learn how to apply for my Portugal D7 Visa without providing proof of accommodation.
Here are the specifics:
You can write a letter that explains your situation. If authorities feel the reason is sufficient, your visa will be granted.

The Embassy authorities have the right to request additional information or documents.

Writing a letter does not mean your visa will be granted. Embassy authorities still have the right to deny your visa application.

Even if your Residency Visa is approved (the entry visa), SEF authorities might deny your Residence Permit. Meaning you won't be able to live in Portugal.

In the end, SEF has the final decision.
Write A Letter To Embassy Authorities Explaining Your Situation
Quick note: This is where understanding my situation is important.
The only way to obtain your Portugal D7 Visa without accommodation is to provide a letter explaining your situation.
Here's what your letter must include:
A valid and acceptable reason why you couldn't obtain accommodation in Portugal.

A statement from you acknowledging that proof of accommodation is a requirement for the Portugal D7 Visa.

A statement from you acknowledging that the accommodation in question must be valid for 12 months.
For example:
To whomever, it may concern.
Unfortunately, I could not obtain valid proof of accommodation for my Portugal D7 Visa as listed under the document requirements.
Even though I went through the process of acquiring accommodation in Portugal, the accommodation I found did not suit my needs. Therefore, I have decided to rent an Airbnb for 6 months (see document attached).
I understand that the minimum requirements for the Portugal D7 Visa include proof of accommodation valid for 12 months. Furthermore, I understand that my current accommodation does not meet these minimum requirements.
However, should the need arise that I require valid accommodation for 12 months, I would gladly extend my Airbnb reservation for 12 months.
The reason why I decided to rent an Airbnb is because I would like to inspect my future home in person before making a purchase.
I sincerely hope that you will consider my application as complete.
If you have any questions or concerns, please do not hesitate to contact me.
Kind regardsJane Patterson(phone number)
Important
Once you've written your letter, be sure to sign it and get it notarized. Afterward, attach your letter alongside your other required documents and submit your application.
During your visa interview, you'll have another opportunity to explain your situation to the authorities. Here, you need to be honest and sincere. Ensure that you bring along any additional documents to help support your case.
Traveling to your SEF appointment
Part of the Portugal D7 Visa application process is attending an appointment at SEF(in Portugal). This is where you apply for the Residence Permit, enabling you to live in the country long term.
Once again, you'll need to submit all the required documents along with your letter. Be sure to translate your letter into Portuguese before submitting it. Authorities will have an easier time understanding your situation; and will be more inclined to help you out.
Something to consider
First, your situation might be different from mine. Whatever your reasons may be, sure it's valid.
"I simply forgot" or " I didn't have time" won't cut it.
You need to prove that you made an effort but still couldn't acquire accommodation.
Finally, I can't stress this enough. Writing a letter should be considered as a last resort.
"Why?"
This is an extremely nerve-racking process. Stress starts when you submit your application and continues until you receive your Residence Permit in Portugal. That's around 6 months of constant worry and uncertainty.
Even though it's possible to successfully obtain your D7 Visa without proof of accommodation, it's risky. In the end, no matter what your situation, the Embassy authorities have the final decision.
My tip to you - always try your best to find suitable accommodation before applying for your Portugal D7 Visa. You should have a place to stay long before submitting your visa application.
Best of luck and may your visa application be a success.
Author: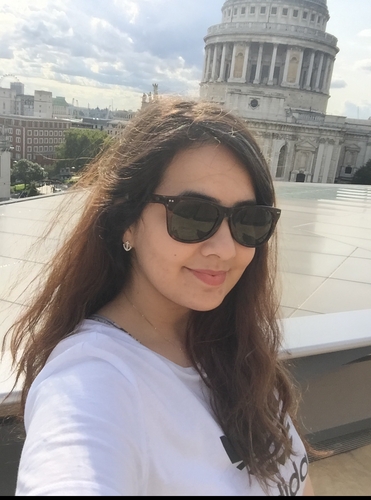 Lamia Darwish
Verified Author: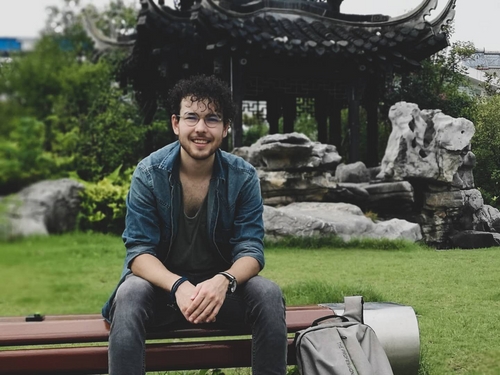 Richard Nathan