Qatar Online Visa Application
Last Updated : Sep 21, 2023
Atlys in the news
Qatar is one of my favorite destinations; it's full of culture and art and very welcoming to tourists. With the Qatar Online Visa for tourists, you can experience the wonders and many sightseeing delights. Getting a Qatar online visa is very straightforward; I'll discuss everything you need to know about this visa.
What Is A Qatar Online Visa?
The Qatar eVisa is an electronic visa that allows foreign nationals to visit the Persian Gulf state. The eVisa (Tourist Visa for Qatar) for Qatar is there to expedite applying for authorization to enter Qatar. Eligible travelers may apply for this type of Qatar visa online. Qatar eVisas allow holders to enter the State of Qatar for a maximum of 30 days for tourism purposes.
Nationals of various countries can apply online for a Qatar Tourist Visa.
The Qatar eVisa application form can be completed from your home or office through the internet, eliminating the need to queue for a visa on arrival or visit an embassy to apply for a visa. The online Qatar visa application is a simple process involving submitting your basic personal information and passport details.
International travelers from countries not eligible for the eVisa should visit a Qatar embassy to inquire about a paper visa.
Do U.S. Citizens Need A Visa To Travel To Qatar?
The United States of America citizens can enter and stay in Qatar for 30 days. The visa on arrival is valid for 30 days from the date of issuance, and you can spend up to 30 days in Qatar. The visa on arrival can be a multiple-entry visa or a single-entry visa. You can extend it for an additional 30 days. They stamp the stay permit on the passports along with the entry stamp, date of entry, and expiry of the duration of stay.
You'll receive your visa at the International Airport when you arrive in Qatar.
Can U.S. Citizens Travel To Qatar Right Now?
Yes, you can. Qatar is now open for travel to all nationalities. Previously, Qatar had a red list and a green list. The countries on the red list weren't allowed to travel to Qatar, while those on the green list were. However, these lists are no longer in use, which means anyone can travel to and enter Qatar.
Important Notice!
I recently tried to apply for the Qatar e-Visa and discovered that they suspended the e-visa. Unfortunately, there is no telling when they'll lift the suspension of the online visa, but I'll keep this post updated. You'll know as soon as I know. This is disappointing, but I recommend you check the State of Qatar Ministry of Interior website to see if the visa suspension is over. But never fear! I will guide you through the application process later in this post.
The Ministry of Public Health's message looked like this:

What Are The Qatar Entry Requirements For U.S Citizens?
The entry requirements for U.S. citizens are really straightforward. Unlike people who need to apply for a visa with loads of documents, all you need is your valid passport (valid for the time you stay in Qatar) and a return flight ticket or an onward flight ticket.
Do Indian Citizens Need A Online Visa For Qatar?
Nationals of India can obtain a free-of-charge on-arrival tourist visa for 30 days. You can also extend this visa for another 30 days as a maximum.
What Are The Qatar Entry Requirements For Indian Citizens?
If you want to get a Visa on Arrival to Qatar, you must provide the Immigration Officers at the border with some required documents. Remember that they decide whether or not you can enter Qatar. To ensure that you can enter, make sure you have the following documents:
A passport valid for at least six months.

A Confirmed return ticket.
What Countries Are Part Of The Visa-Waiver Program For Qatar?
Certain countries can get a visa on arrival to Qatar. This means that if you're from one of these eligible countries, you don't have to apply for a visa:
The United States of America (USA), Britain, France, Italy, Germany, Canada, Australia, New Zealand, Japan, the Netherlands, Belgium, Luxembourg, Switzerland, Austria, Sweden, Norway, Denmark, Portugal, Ireland, Greece, Finland, Spain, Monaco, the Vatican, Iceland, Andorra, San Marino, Lichtenstein, Brunei, Singapore, Malaysia, Hong Kong, and South Korea.
Who Can Get A Joint Tourist Visa On Arrival?

Who Can Get A GCC Resident Visit Visa?
Who Can Get A Joint Tourist Visa On Arrival?
Citizens of the 33 approved countries can apply for a Joint Tourist visa to travel freely between Qatar and Oman. This one-month vis is issued either upon arrival or online before arrival, and you can extend it for another month. Citizens of the following countries can get a Joint Tourist Visa On Arrival:
Andorra, Australia, Austria, Belgium, Brunei, Canada, Cyprus, Denmark, Finland, France, Germany, Greece, Hong Kong, Hungary, Iceland, Ireland, Italy, Japan, Liechtenstein, Luxembourg, Malaysia, Monaco, Montenegro, Netherlands, New Zealand, Norway, Poland, Portugal, San Marino, Singapore, South Korea, Spain, Sweden, Switzerland, United Kingdom, United States, and Vatican City.
Who Can Get A GCC Resident Visit Visa?
GCC countries or Gulf Cooperation Council or GCC citizens, residents of approved professions, and those accompanying them can obtain a one-month GCC Resident Visa on arrival or through a Qatari embassy. The visa is renewable for an additional three months. Applicants should carry proper documentation proving their profession.
What Should I Do If I'm Not Part Of The Visa-Waiver program For Qatar?
Unfortunately, if you're not from a country that's part of the visa-free entry program, you need to apply for a Qatar Visa online. But don't worry; I'll guide you through everything you need for the application.
What Documents Do I Need For A Qatar Online Visa?
For the Qatar e-visa, you must submit certain travel documents during your visa application process (visa requirements). These documents are very important, if they're incorrect or you forget to submit documents, it could slow down the process, or in extreme cases, you won't get your visa. You'll need the following travel documents:
Proof of a return flight ticket.
You'll also need a credit or debit card to pay the visa fees and other documents they might need. Remember that you need to have these documents in digital format. You need to upload the documents electronically.
How Can I Apply For A Qatar E-Visa?
Like I said at the beginning of this post, they suspended the e-visa, but I'm still going to explain the application process so you know what to do when they lift the suspension.
You first need to go to the website and click on "Ministry services", then choose the "electronic service" option to open the online application. From there, you'll need to fill out the visa application form, which will include questions about your passport details, travel details, and personal information. Next, you need to upload all the required documents.
They'll tell you how big your documents should be. Lastly, you just need to pay the visa fee. You can pay the fee securely online.
After you submit your visa application, they'll send your visa via email. You then need to print out the visa to present it to the Immigration officer at the border.
How Long Does It Take To Process A Qatar Online Visa?
The visa processing time can differ, but if all your documents are in order and there aren't any problems with your application, they'll process your visa within 4 business days. Some people get their visas within 48 hours, which is a possibility.
How Much Does An Online Visa For Qatar Cost?
The Online Tourist Visa for Qatar costs QAR 100 or USD 28. I recommend checking the costs of the type of visa you want to apply for before applying for your visa.
Please note that these costs can change at any time.
What Are The Qatar Covid-19 Entry Requirements?
The COVID-19 Country Red Risk Classification is no longer in effect, meaning you can travel to Qatar no matter your country.
Quarantine is no longer mandatory for all travelers arriving from abroad. However, travelers who test positive for COVID-19 after arriving in Qatar must undergo self-isolation measures.
Visitors aged 6 years and above must bring a Polymerase Chain Reaction (PCR) test certificate with a negative result valid for 48 hours or a Rapid Antigen Test (RAT) certificate valid for 24 hours from the scheduled flight to the State of Qatar. Please note that the Rapid antigen self-test is not valid for travel purposes.​
Lastly, you must download the Ehteraz mobile app, activate it on your mobile phone using a local or international SIM card, and register in the pre-entry online registration system through the website at least 3 days before arrival. In addition, you must upload all relevant documents, including your COVID-19 vaccination or recovery certificates.
Ehteraz Mobile App
When you arrive in Qatar, you must download the app on your mobile phone and activate the Ehteraz app upon arrival at Qatar's entry ports. To do so, you must have the following:
SIM card from Qatar's service providers (Ooredoo or Vodafone) or an international SIM card.

Mobile internet connection.

The smartphone should support Android 6, newer versions, IOS 13.5, and later versions.

Download and install the app on your mobile phone via Google Play, Apple App Store, or any online search engine.
The Ehteraz mobile application with health status indicated as Green is required to gain access to public facilities around Qatar. The Heath Status on the Ehteraz mobile app for fully vaccinated persons in Qatar will be green with a golden frame.
The Health Status of visitors who have received the vaccine outside Qatar will remain green without a golden frame until their vaccine data is updated in the system or through the Overseas Vaccine Portal.
The Health Status on the Ehteraz app will remain red throughout the isolation period until the result of their COVID-19 test comes out negative.
Do I Need A Covid Vaccine Or Covid Vaccination Certificate To Enter Qatar?
No, you don't need COVID vaccination passports or certificates to enter Qatar.
Approved vaccines are:
Pfizer, Moderna, AstraZeneca, and Johnson & Johnson. People who have received two doses of a conditionally approved vaccine followed by one dose of Pfizer or Moderna vaccine will be considered fully immune after 14 days from the last dose.
Since information may change quickly, I advise you to follow up on the latest Qatar travel updates and contact your local embassy.
What Is The Qatar Entry Registration?
The Qatar Entry Registration is a mandatory health declaration for all international travelers entering Qatar. It has a maximum validity of 15 days after arrival and provides a Single Entry to Qatar.
How Can I Apply For The Qatar Entry Registration?
The application process is very straightforward. In three easy steps, you can apply for the Qatar Entry Registration. First, fill out the online form with personal details and choose a processing option. Then correct any mistakes you may find and pay with a debit or credit card. Lastly, upload the necessary documentation and apply.
All done!
Now you have everything you need to take your vacation to the next level. Travel with your family members and experience the thrill of watersports. This country knows no boundaries and continues to deliver the finest services to its visitors throughout the year. I also recommend you go and see the Museum of Islamic Art in Doha, the capital city; it's beautiful!
Frequently Asked Questions
There are 3 visa categories:

The type C visa category includes the following visas:

Qatar Business visa and Fair Visits

Qatar Visa for Visit to Family, Relatives, and Friends

Qatar Visa for Cultural, Sports Activities and Participation to Conferences

Qatar Visa for Short-term Education and Traineeship

Depending on the purpose of the visit, requirements can differ. It is advisable to identify the visa type you want and then look for it

The type D visa category includes the following visas:

Education residence visa.

The type D visas are long term visas. For work-related purposes, nationals of some countries (Sri Lanka, Nepal, Bangladesh, Pakistan, India, Philippines) can take advantage of the Qatar visa center.
Author: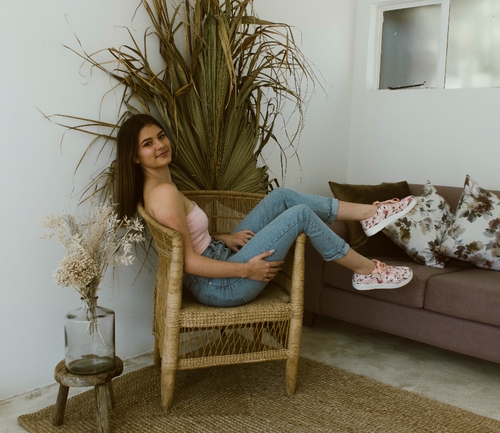 Laliq Schuman
Verified Author: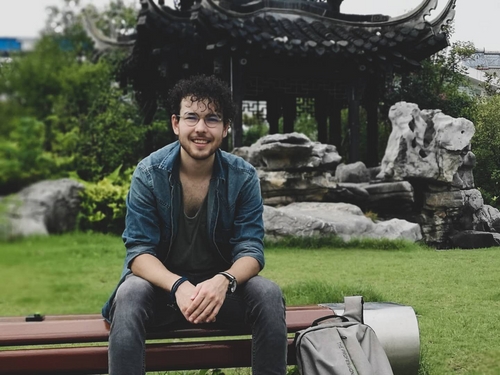 Richard Nathan