Rwanda Visa On Arrival: Easy Steps To Get Your Rwanda Visa
Last Updated : Sep 4, 2023
Atlys in the news
30-Second Summary
Rwanda offers a visa on arrival for US citizens, allowing them to obtain their visa upon arrival in the country. The VOA is specifically for tourism purposes. There were incidents where Indian travelers were refused visas on arrival, resulting in financial losses and deportation, and recommends that Indian travelers apply for their visa before traveling or use the Atlys app for a hassle-free online application.
The required documents for a visa on arrival, include a passport, passport photos, sufficient funds, return ticket, and accommodation details.
Upon arrival in Rwanda, travelers need to go to the visa-on-arrival counter, present their passports, complete an application form, provide biometric information (fingerprint and face scan/photo), and pay the visa fee.
Take note:
The immigration officer at the port of entry holds the ultimate discretion to either grant or reject the visa application.

VOA approval is not guaranteed.

Some airlines require a visa for you to travel.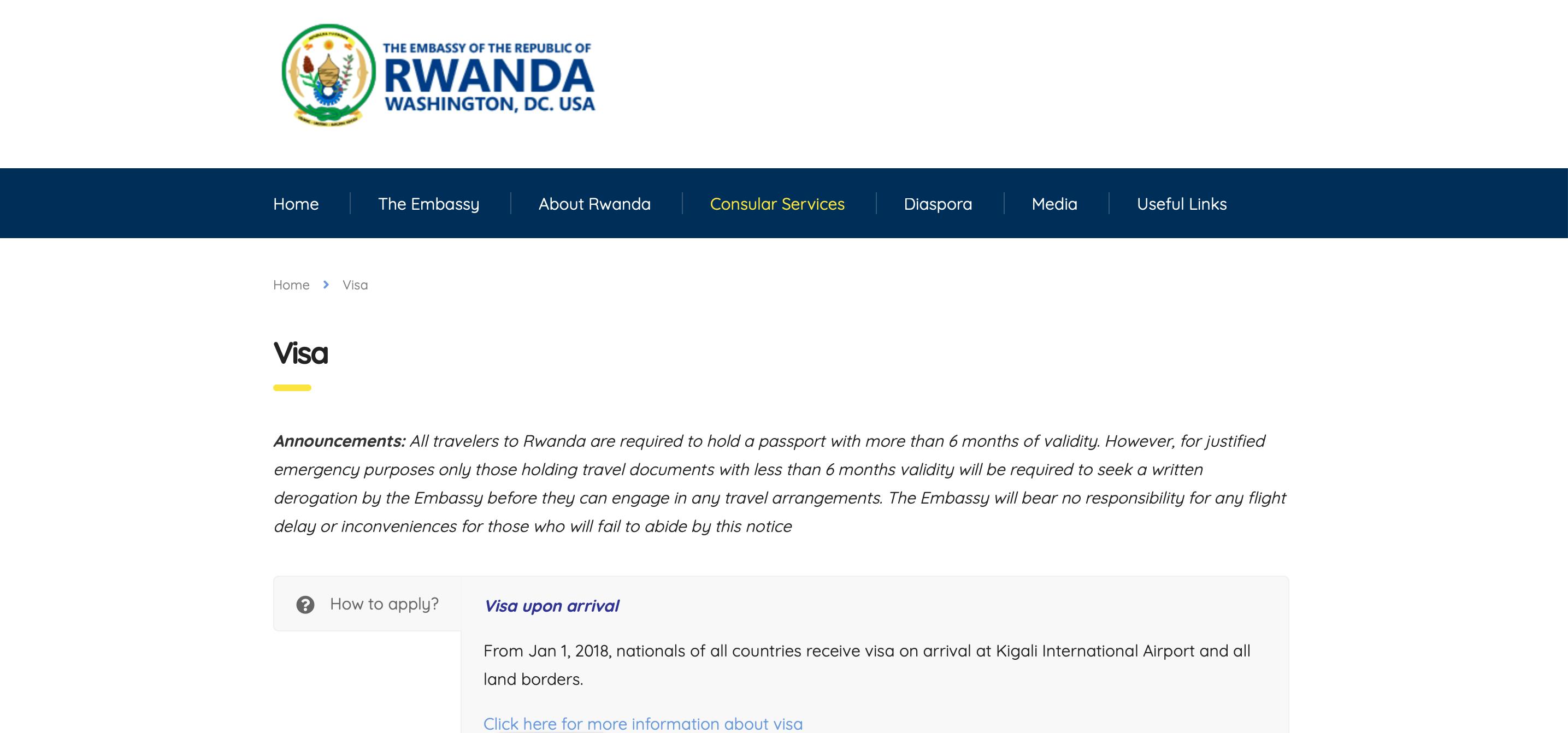 Important Information
Rwanda
— How much is a Rwanda Visa On Arrival?
The Rwanda visa on arrival fee is USD 50 for a single entry or USD 70 for a multiple entry visa.
— Rwanda Visa processing time
US citizens need to stand in the VOA queue. The queue usually takes a few minutes to hours.
— Validity of the on arrival visa Rwanda
The Rwanda visa on arrival allows a stay of 30 days.
If you're a US citizen, you're in luck, as Rwanda offers a on arrival visa for US citizens. This makes it easier for you to plan your trip without having to worry about the hassle of getting a visa beforehand. In this post, I'll answer some of the most common questions about the Rwanda visa on arrival (airport visa).
Is There A Rwanda Visa On Arrival For US Nationals?
Yes, Rwanda offers an on arrival visa for US citizens. This means that you can get your visa when you arrive in Rwanda instead of having to apply for it beforehand. This is the same as a tourist visa, in the sense that you can get a Visa on arrival for tourism purposes.
Instances have occurred where Indian travelers were refused their visa on arrival (VOA) at the airport, resulting in significant financial losses due to canceling plans, and accommodation. Subsequently, they were deported as well.
What Are The Required Documents For A Visa On Arrival?
There are certain documents you need when you apply for your visa once you arrive in Rwanda. Without these documents, you won't be able to get your visa. Since you are applying in Rwanda, not getting a visa is not an option.
You'll need to provide the following documents:
Supporting documents you can include:
Proof of sufficient funds for your trip. You may also need to provide proof of onward travel and accommodation.
What Are The Passport Requirements For A Rwanda VOA?
Your original passport must be valid for at least six months from the date of arrival in Rwanda and have at least one blank page for the visa stamp.
What Are The Passport Photo Requirements For A On Arrival Visa?
There are specific requirements for your passport photo. These requirements include:
The photo should be 2x2 inches in size.

The photo must be a recent and clear image of your face, taken against a plain white background.

The photo must be printed on high quality photo paper.

You must have a neutral facial expression, with the mouth closed and looking straight ahead at the camera

The photo should be in color, with a high resolution, and not be blurry or grainy.

Your head should be centered in the frame, with sufficient space around the head to allow for cropping if necessary.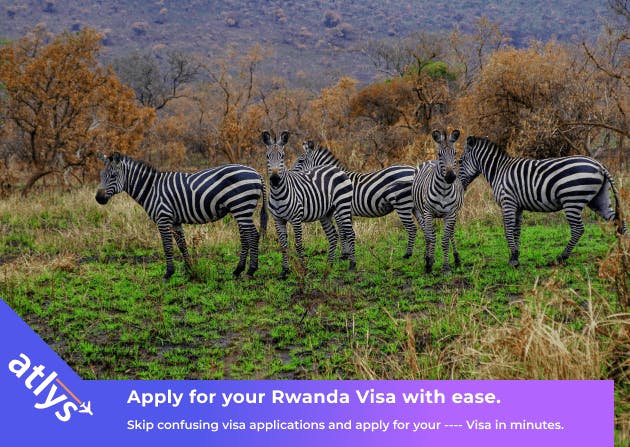 How To Apply For A Rwanda Visa On Arrival?
The visa application process is pretty straightforward. If you read through this mini-application guide, you'll know exactly what to expect.
Step 1: Arrival At The Airport
Once you arrive in Rwanda, you will need to proceed to the Rwanda visa on arrival counter located in the arrivals hall of the airport.
Step 2: Present Your Documents
Here, you must present your original passport and complete a visa application form. You must also provide your biometric information.
Biometric information includes your fingerprints and a scan or photo of your face.
You can also submit supporting documents (proof of financial means, proof of accommodation, flight ticket, etc.) if needed. Next, you need to pay the visa fee.
Step 3: Pay The Visa Fee
After paying the visa fee, your visa will be processed and issued on the spot. The visa will show the validity and type of your visa.
Example Of A Rwanda Visa On Arrival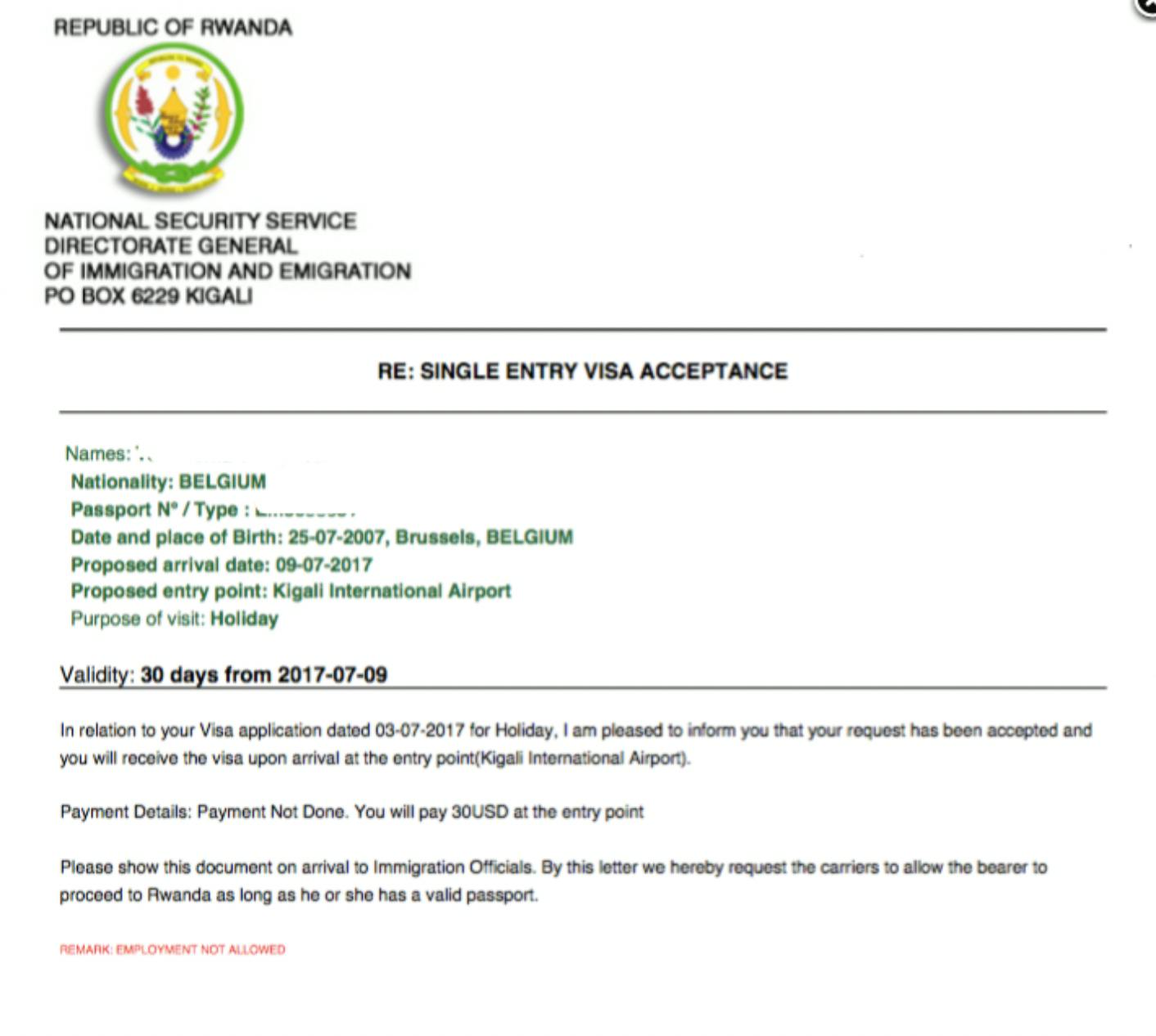 Overview Of The Rwanda Visa On Arrival
Remember the quick information I gave you at the beginning of the post? This is where I'll discuss the same information but in more depth.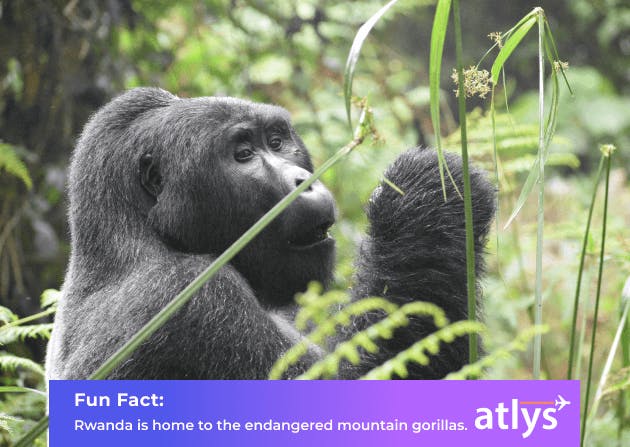 How Much Is A Rwanda On Arrival Visa?
It costs USD 50 for a single-entry visa or USD 70 for multiple entries. As you can see the visa fees differ depending on your type of visa.
How Can I Pay For The On Arrival Visa?
Credit cards are generally accepted at the Kigali International Airport but at all the land borders. However, the US Embassy recommends that you arrive at the Kigali International Airport with sufficient cash in US dollars to pay for the visa in case you can't pay with a credit card.
How Long Does It Take To Process A Rwanda Visa On Arrival?
Usually within a few minutes. However, you should remember that other factors like a long queue, peak season, and the number of desks available can prolong the processing time.
What Is The Validity Of The Rwanda On Arrival Visa?
The visa validity is 30 days. If you want to stay in Rwanda longer than this visa allows, you must apply for an online tourist visa.
What Happens If I Overstay My VOA?
If you don't leave Rwanda before your visa expires you'll receive a fine calculated by the number of days you overstay. In extreme cases, you can also be incarcerated, deported, and banned from entering Rwanda again.
Can My Rwanda Visa On Arrival Be Rejected?
Yes, it is possible for your Rwanda Visa on Arrival (VOA) to be rejected. While the VOA option allows eligible travelers to apply for a visa upon arrival at designated entry points in Rwanda, the final decision to grant or deny the visa rests with the immigration officer.
There are several factors that can contribute to a VOA rejection, including:
1

Incomplete or Inaccurate Documentation: If your application is submitted with incomplete or inaccurate information, or if you fail to provide the necessary supporting documents, it may result in a visa rejection.

2

Failure to Meet Eligibility Requirements: If you do not meet the specific eligibility criteria for the VOA, such as having a valid passport, a return or onward ticket, proof of accommodation, and sufficient funds for your stay, your application may be denied.

3

Security or Immigration Concerns: The immigration officer may deny the VOA if there are legitimate security concerns or doubts regarding your purpose of visit, intentions, or immigration history.
Tips To Remember When Applying For A Visa On Arrival
Before I leave you, I'd like to give you some travel tips to remember when you apply for the Rwanda on arrival visa. These tips include things like:
Make sure to bring all the required documents.

Wear comfortable shoes. You might have to wait a while in a queue. There's nothing worse than getting off a long flight and then standing in a queue for who knows how long. This is why I recommend you wear comfortable shoes.

Get a drink or a snack before you queue. If you slept through dinner or breakfast on the plane, you might be hungry or thirsty once you disembark from your flight. So, to ensure you don't get "hangry," keep a snack with you while you wait.

Make sure all your documents are within reach, so you don't look for them once you're at the desk.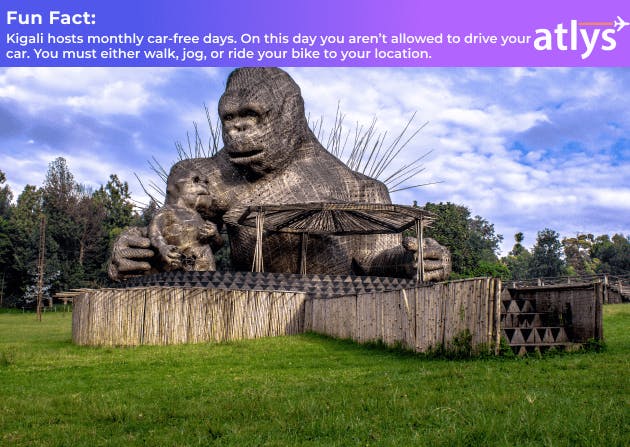 That's All!
In conclusion, the Rwanda visa on arrival for US citizens is a convenient option for travelers who want to visit this beautiful country. With the information provided in this content brief, you'll be well prepared to apply for your on arrival visa and start your adventure in Rwanda.
Government Source
All the information mentioned above is gathered from reliable sources such as the
Frequently Asked Questions
Yes, you can. If you don't want to apply for a Visa on Arrival (airport visa) you can apply online for a visa to Rwanda.
Author: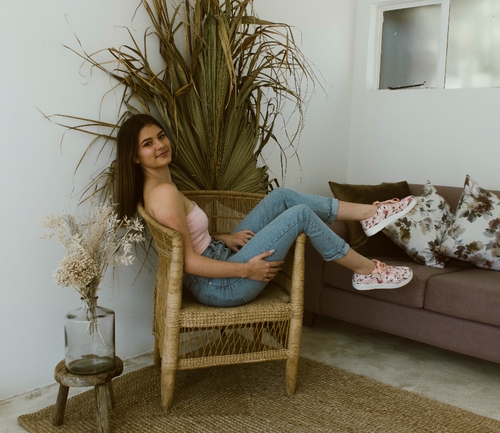 Laliq Schuman
Verified Author: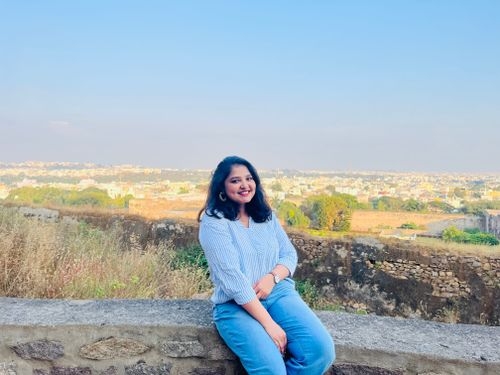 Nikhita Rathod
Related Articles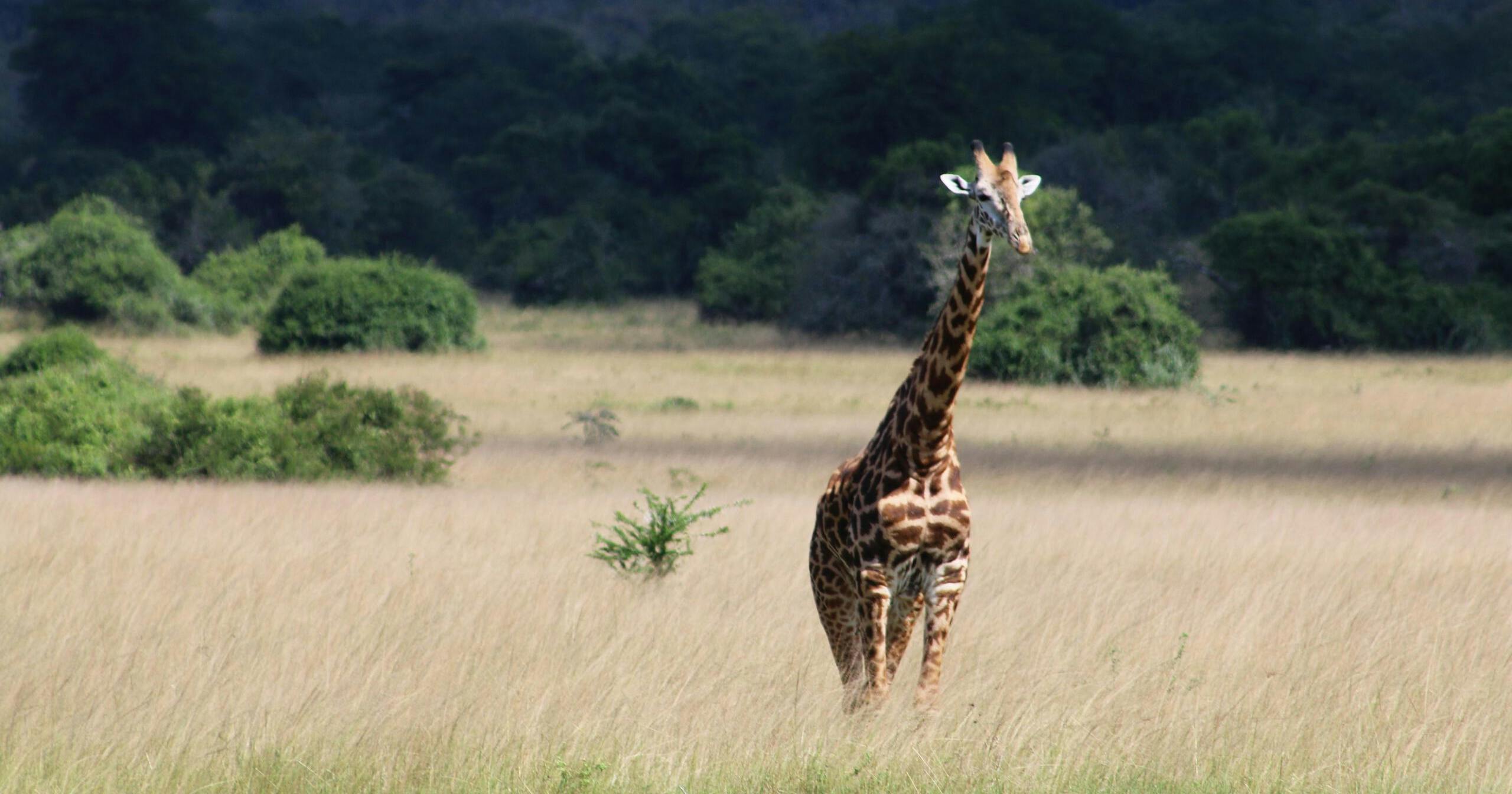 Get your Rwanda visa quickly and easily with our step-by-step guide. Learn about the visa process, requirements, and fees. Click and apply with confidence!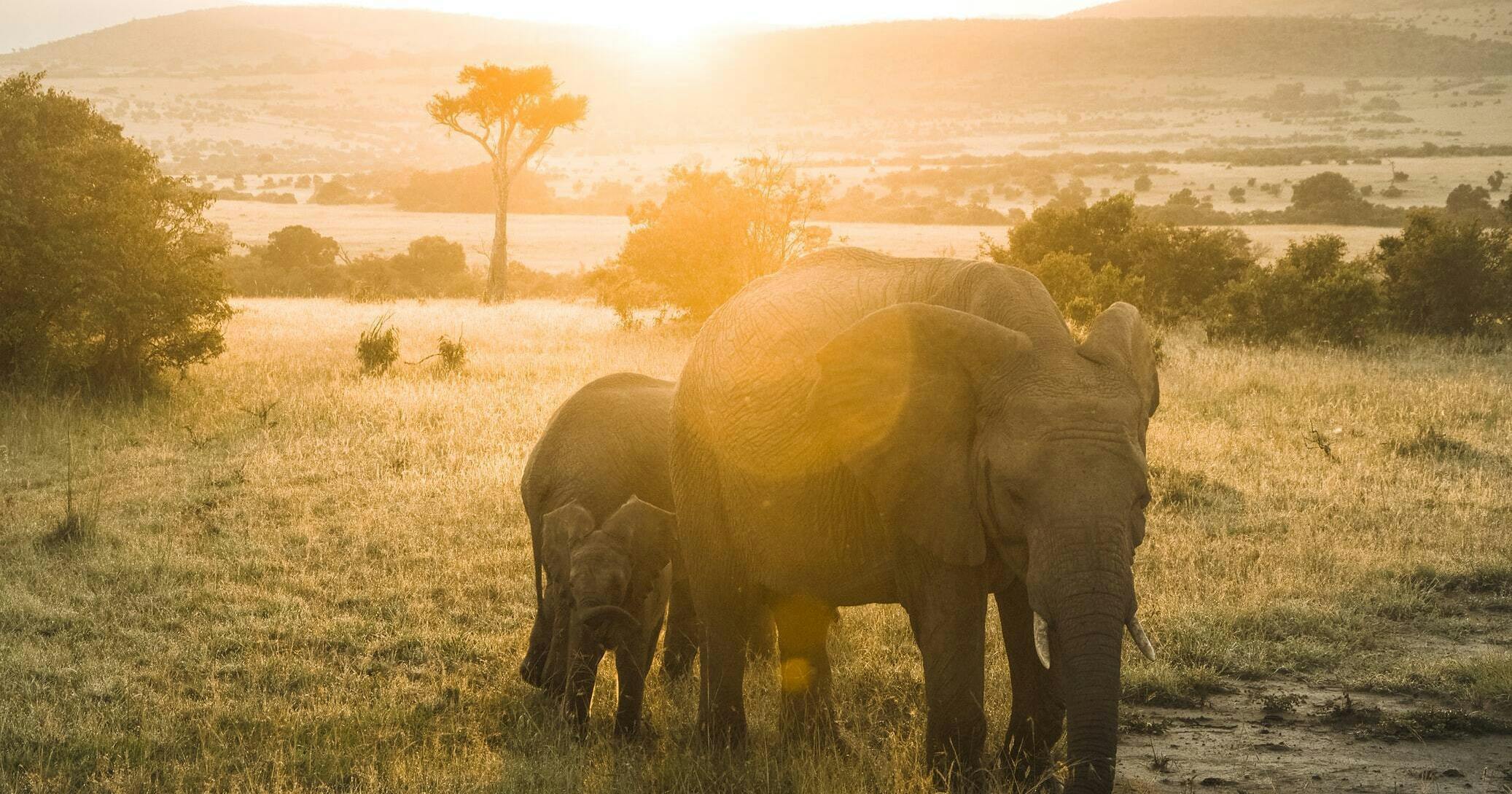 Going to Kenya, Rwanda, and Uganda on the same trip? Get an East Africa tourist visa to save time and money!This post covers everything you need to know about the application process, costs and requirements.