Best 7 Places To Visit In Costa Rica - Best Cities and Vacation Spots
Last Updated : Sep 4, 2023
Atlys in the news
If you are planning a trip to Costa Rica, you already know that it is a wonderland of natural attractions. Travelers from all over the world lose themselves in the breathtaking nature, unique wildlife, and beaches Costa Rica offers. When traveling to Costa Rica, it is possible to create your own unforgettable adventure. In this travel guide, we'll talk about our top 7 best places to visit in Costa Rica. These incredible destinations amplify Costa Rica's beauty and will surely leave you awe-inspired.
Planning your trip to Costa Rica may be a bit stressful. If you are unsure how to get the correct documents, you can check our guide to ensure you have everything set before your trip.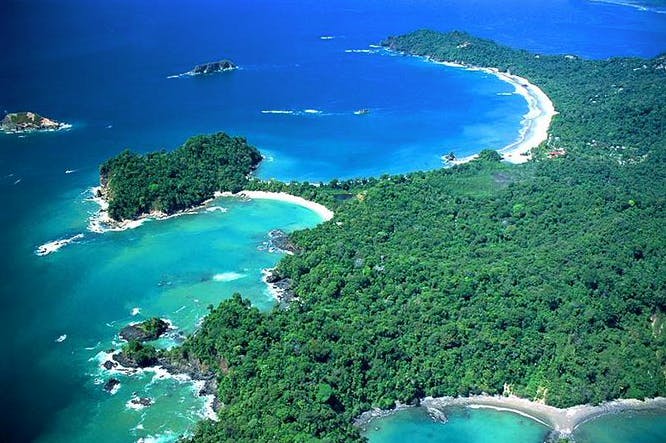 1. Manuel Antonio
Our first top destination is the incredible Manuel Antonio. Here you will find beautiful beaches, different wildlife, and a relaxing nature feeling. The most common attraction for travelers is the numerous wildlife that can be found. Once you start down a walking trail, you will be greeted by beautiful butterflies, exotic birds, lazy sloths, and cute squirrel monkeys.
After your hike, you should head over to the local town, where you can meet new people and enjoy the vibrant atmosphere. For those seeking more activities, there are plenty of restaurants and shops available that are sure to satisfy all your needs.
You should also lookout for the breathtaking viewpoints Manuel Antonio offers. Here you will find picture-perfect scenery that will leave you inspired.
The most common things to do in Manuel Antonio include zipline courses, hiking trails, and even surf lessons. The beach nearby offers other activities as well. You can bathe in the sun while sipping an ice-cold cocktail and enjoy your incredible surroundings.
Traveler tip: When visiting Manuel Antonio, ensure that you bring a camera along. There are plenty of opportunities to capture some unforgettable moments. This will ensure that the memories you make are never forgotten.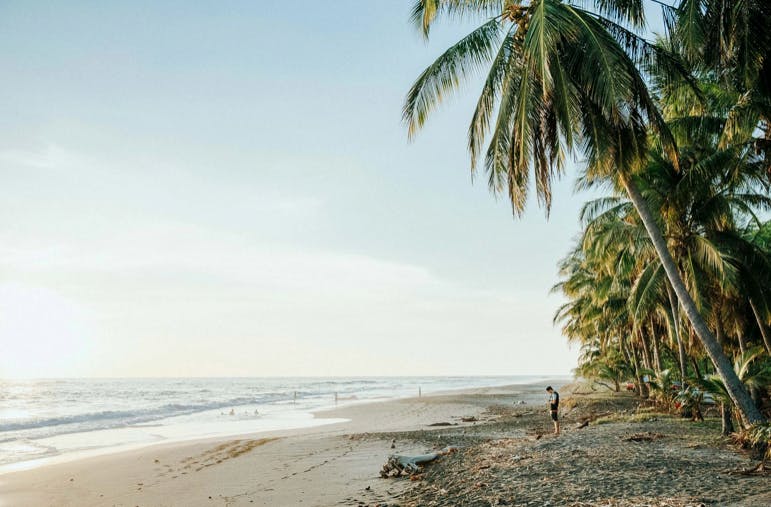 2. Tamarindo Beach
The Blue Flag Awarded beach is truly a vacation paradise. The white-washed beach and its near surroundings offer something for every type of traveler. From the many family-friendly beach activities to its calm waves for beginner surfers, you are sure to find something to love about Tamarindo Beach.
Tamarindo Beach is filled with different nature and wildlife. A walk down the beach can include sights of beautiful birds, howler monkeys, iguanas, and more. This creates an exciting morning walk when going on vacation.
Located in Guanacaste, Costa Rica, Tamarindo offers more than just an incredible beach. This multi-cultural community offers different luxurious restaurants, bars, and local craft stores. Here you find everything you need and more to make your Costa Rica vacation even more special.
If you are looking for an ecstatic nightlife, Tamarindo offers that too. After a delicious meal at one of the restaurants, you can go to the casino or hit one of the dance clubs. If you are looking for something a little less ecstatic, you can relax at one of the local bars and enjoy their special events and cold cocktails.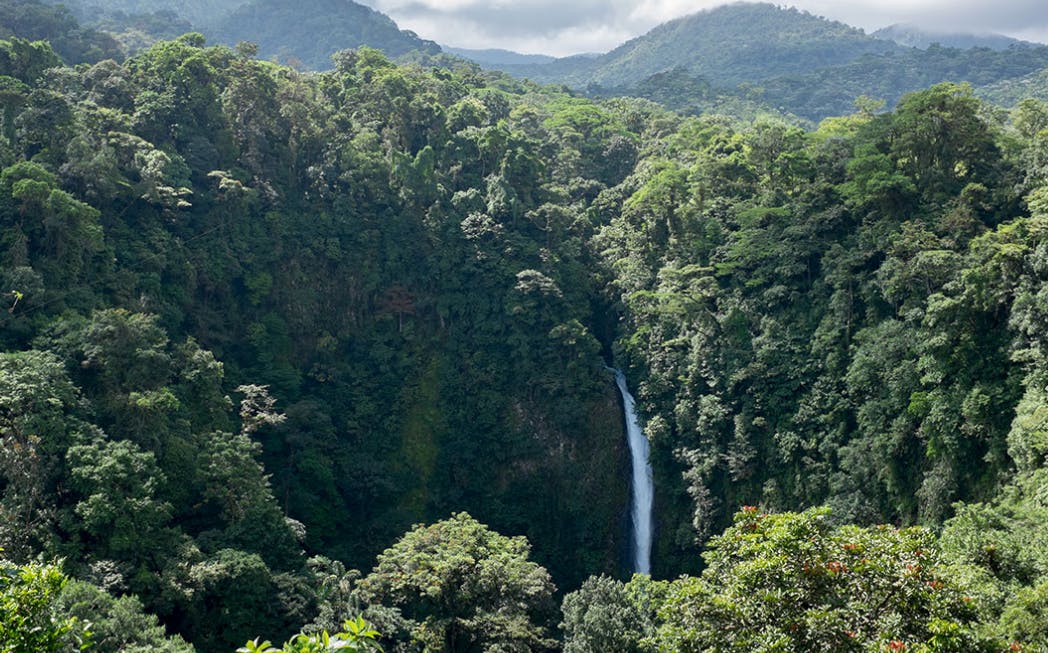 3. Monteverde
Nature lovers who are traveling to Costa Rica do not want to miss Monteverde. Home to the cloud forest and spectacular fauna and flora, Monteverde is a top destination to visit in Costa Rica.
Monteverde's most famous attraction is the cloud forest. Bird lovers will find more than 500 species within the cloud forest. You can also expect to see other wildlife like monkeys, pumas, and jaguars.
Monteverde also offers its visitors other exciting ways to experience the surrounding area. Adventurous can opt to go on the longest zipline (770m) to have an ariel experience. The zipline experience offers magnificent views of the surrounding wonders that will leave you amazed.
If you are looking for a less crowded nature experience, you can visit the Santa Elena Cloud Forest Reserve. Here you will find a similar experience.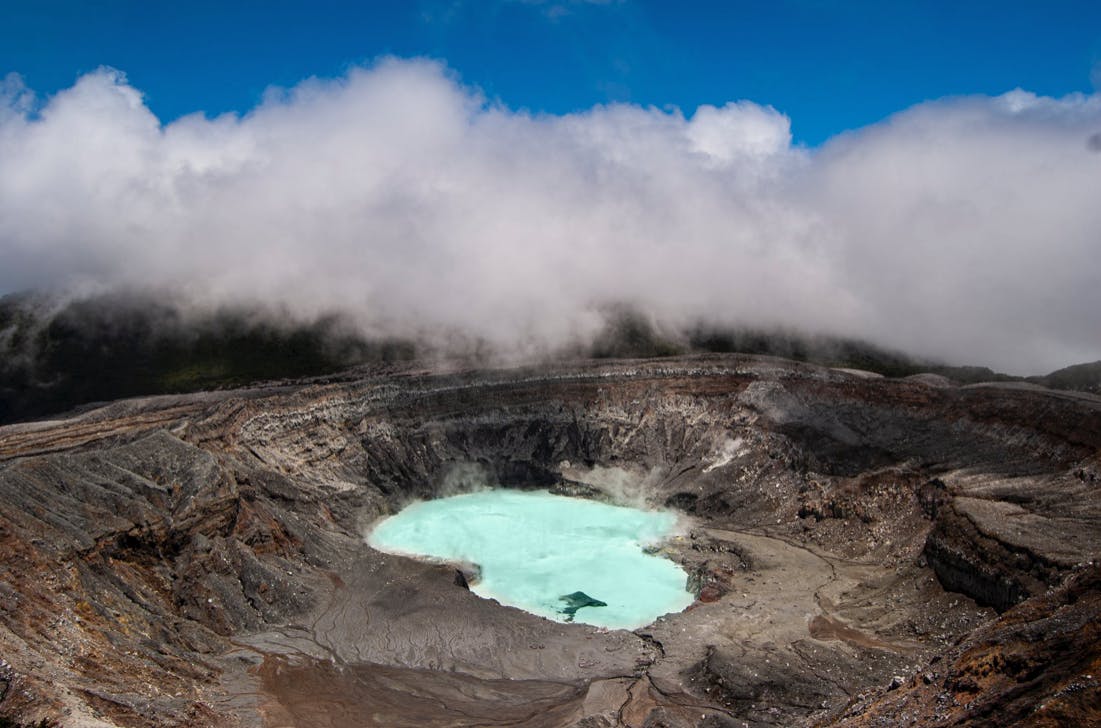 4. Poas Volcano
Poas Volcano is one of the most visited national parks in Costa Rica. It is a perfect day trip for those who want to have the ultimate Volcano experience.
Traveler tip: There are cloud formations that start to form at about 9AM in the mornings. If you want to see the volcano, you will need to ensure that you arrive at the park before that time.
There are some great hiking and walking trails accessible to travelers. You will have the opportunity to experience the surrounding ecological systems.
Although the experience mainly involves visiting the volcano, you can enjoy the atmosphere of the surrounding mountains and go to different viewpoints that showcase picture-perfect scenery.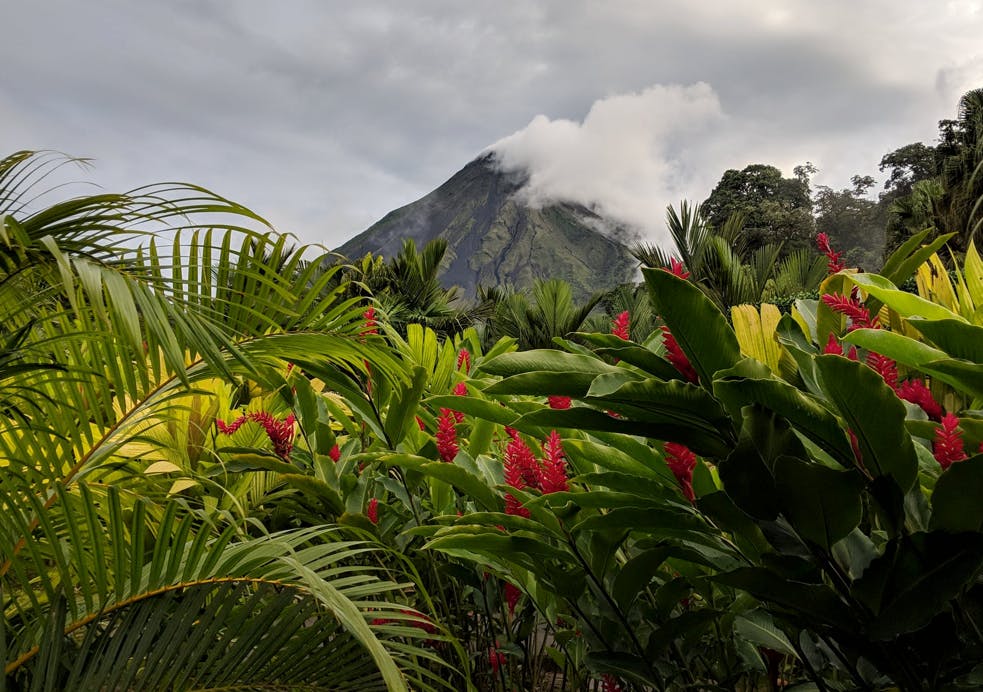 5. Arenal
The region of Arenal houses the popular Arenal Volcano, which was previously one of the most active volcanoes found in Costa Rica. Although the volcano was declared dormant in December 2010, there is still plenty of reasons why you should visit this top destination in Costa Rica.
A trip to Arenal will include a scenic hike of Arenal Volcano, incredible greenery and fauna and flora, and access to the Arenal hot springs. Like most Costa Rica destinations, you will be surrounded by nature and greenery, making it possible to capture some incredible photos during your stay.
Many activities will keep every type of traveler entertained in Arenal. Those seeking an adventurous experience can opt to go rafting on Rio Balsa. If you are looking for a less thrilling adventurous experience, you can go kayaking around Lake Arenal. Here you will find awe-inspiring viewpoints of the Arenal Volcano. You will also spot numerous wildlife surrounding Lake Arenal, creating a calm and relaxed feeling.
Other activities include windsurfing, hiking, birdwatching, and visiting Arenal Volcano National park (which has even more nature activities for travelers).
If you are unsure where to stay when traveling, you will be happy to know that the town of La Fortuna grants easy access to Arenal. Here you will find many luxurious hotels, restaurants, and activities. From here, you can experience all the beauty Arenal has to offer.
When planning your trip to Costa Rica, ensure that visiting Arenal is at the top of the list. Once you have been, you will understand why Arenal is a top destination to visit in Costa Rica.
Traveler tip: While packing your bags for your trip, make sure that you have the correct items for the activities you intend to do. This can include a comfortable backpack, hiking shoes, sunscreen, water bottle, and so on. You do not want to have an unenjoyable experience while exploring all the incredible destinations of Costa Rica.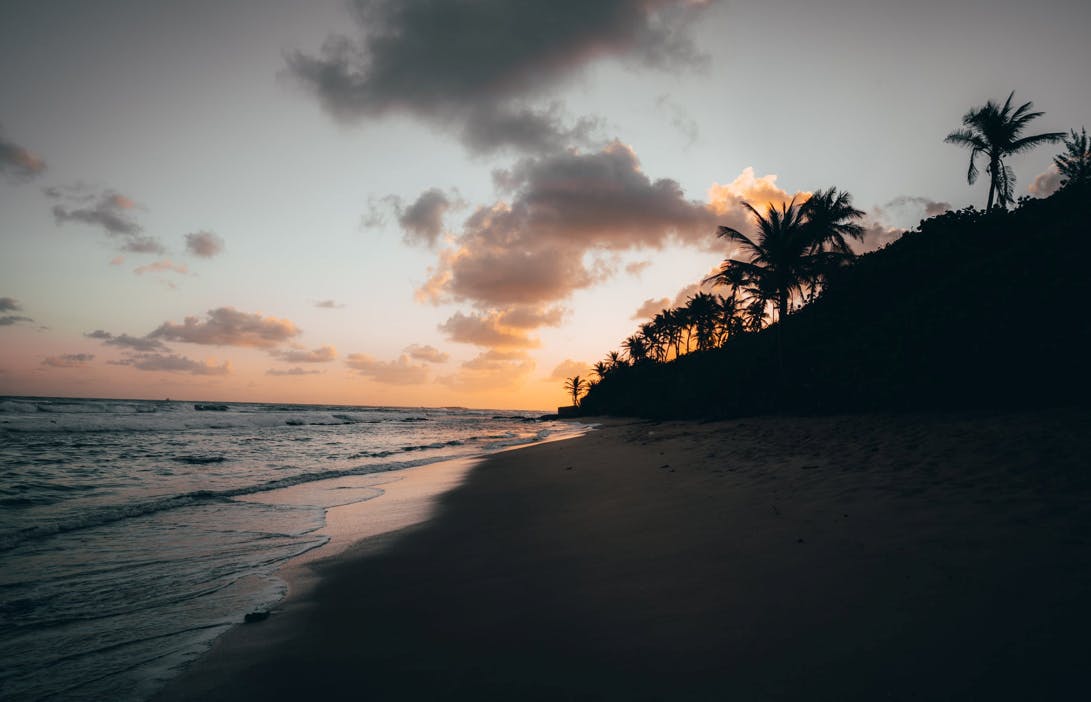 6. Puerto Viejo De Talamanca
Located in Southeastern Costa Rica is Puerto Viejo De Talamanca. Travelers will find that this laid-back town offers a unique cultural experience and a distinct Caribbean feel. Here you will get to experience lush jungles, vibrant nightlife, delicious dining, and the most beautiful beaches.
Most travelers are drawn to Peurto Viejo because of its beautiful beaches. There are plenty of hidden roads that lead to the most incredible beaches, some of them secluded. The great thing is that there are different beaches for all types of travelers. Seasonal surfers can go to Playa Cocles, the surfing beach. Families looking for a calm and relaxing beach experience can visit Playa Negra. Travelers looking for the ultimate beach experience can visit Punta Uva, which boasts white-washed sand, clear turquoise water, tall palm trees, and beautiful beach scenery.
Other things you can do on Puerto Viejo beaches include horseback riding, snorkeling, and fishing. The perfect tour will combine fishing tuna or wahoo and then going on an exciting diving expedition.
If you want to learn more about the culture surrounding Puerto Viejo, you can visit several of the BriBri communities. Here you will learn all about their culture, language, traditions, and so on. This incredible experience will take you deeper into the Southern Caribbean's culture and how it came to be.
Travelers who enjoy wildlife will be happy to know that you can visit Cahuita National Park or the Jaguar Rescue Center. In the Cahuita National Park, you will be surrounded by the stunning jungle. You will be able to spot howler monkeys, sloths, and even more exotic animals like pit viper snakes. The Jaguar Rescue Center is a wildlife rehabilitation center in Playa Chiquita. Here travelers will learn about all the animals residing in the Rescue Center, how they got to the center, and when they plan to release them.
Travelers who enjoy food will be pleased to know that Puerto Viejo has an incredible food scene. There are around 100 restaurants you can choose from, and each one of these will offer you mouth-watering dishes that will have you wanting more.
Peurto Viejo De Talamanca is truly a Caribbean paradise, making it a top place to go in Costa Rica.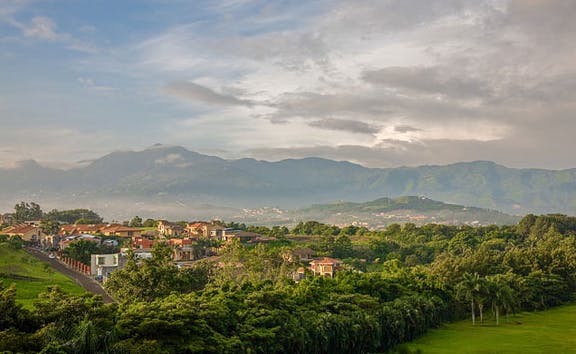 7. San Jose - The City Experience
San Jose, Costa Rica, offers the ultimate urban adventure. San Jose, also known as the heart of Costa Rica, has plenty to offer to those seeking the Costa Rican urban experience. Within this metropolitan, you will find theaters, museums, shopping centers, and great dining opportunities.
It is common for travelers to miss this incredible city as most want to experience the nature of Costa Rica. Those who choose to enter the vibrant city of San Jose are greeted with a culture-rich experience only found in San Jose.
From museums to nightclubs, there is something for everyone to enjoy. Visitors can enjoy numerous tours, head to the local market, or attend the Fiestas De Zapote. In the evening traveler can enjoy the lively nightlife San Jose offers. Dance the night away at one of the thrilling night clubs, or relax at a local pub with a cold beer.
Some of the best attractions around San Jose include the Jade Museum, Democracy Plaza, and Spanish Park. Be sure to check the surrounding plazas and parks to make the most out of your trip to San Jose.
Travelers trip: When traveling to Costa Rica, ensure that you have a strict itinerary. It is easy to get lost in the magnificent destinations Costa Rica offers. If you want to make the most of your travel, stick to your schedule as there are plenty of things to see and do when in Costa Rica.
Author: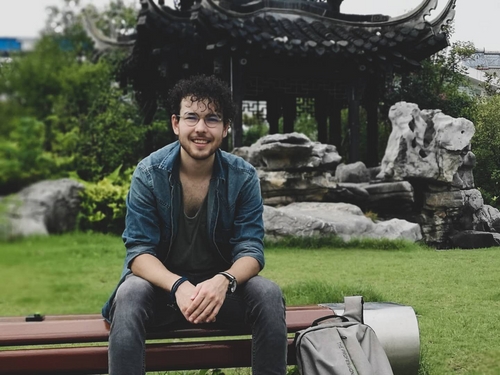 Richard Nathan
Verified Author: