The $500 Billion Desert Fantasy Smart City Being Built In The Desert of Saudi Arabia
Last Updated : Sep 22, 2023
Atlys in the news
Have you ever wondered when these futuristic cities we often see in movies will actually start becoming a reality? Well, this could happen sooner than you think. Mohammed bin Salman the crowned Prince of Saudi Arabia has announced one of the greatest and most technological advance projects in history. This project involves transforming a desert the size of Belgium into a high-tech city region. There is certainly a big allure to the idea of building a futuristic, powerful and advanced city in one of the harshest terrains available - a desert! Introducing NEOM, the $500 billion smart-city.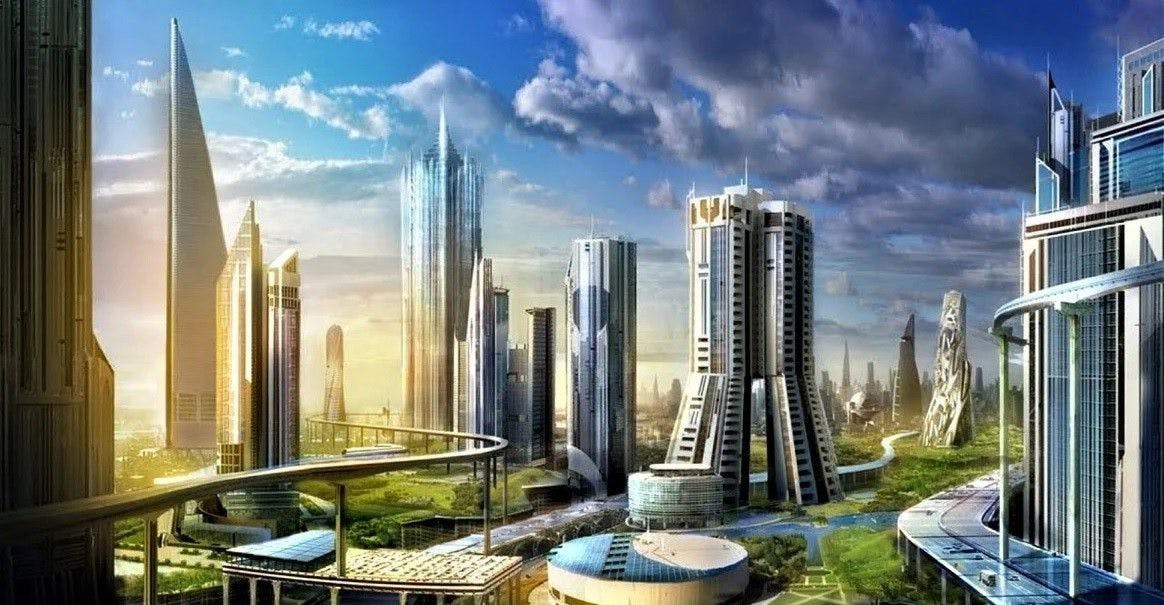 Concept of Neom smart city?
Neom is regularly described as 'the vision of what the future could be'. The Prince's vision is nothing like a regular city you can find anywhere in the world - think more along the aesthetics of the popular film 'Blade Runner'. The build can almost be described as so ambitious it verges on fantastical and unrealistic. The catalogues for Neom include elevators flying through the air, urban spaceports and buildings shaped like a double helix.
The word Neom was inspired by two words: 'neo' with a Greek prefix meaning 'new' and an abbreviation of the Arabic word 'Mustaqbal' meaning 'future'.
What Are All The Regions of Neom?
The project is said to cover a total area of around 26 500 sq. km. located in Tubuk Saudia Arabia extending along the Aqaba Gulf. The build can be divided into 3 main regions:
The line is described as a strip of hyper-connected communities spanning over 170 km of land. The line will be entirely free of cars, roads, pollution, human congestion and traffic. The line will be built entirely around nature and the main idea is to promote walkability and not focus on infrastructure. This will one day be home to an estimated number of 1 million people. The dream surrounding the line is the contribution of $48 million to domestic GDP and 380 000 jobs by 2030. The line will be built in stages and will resemble the concept of Barcelona's traffic-free superblocks. Each block will be self-sustaining with developers claiming that all essential daily services will be within a mere 5 min walk. When completed you can travel along the line via hyper-speed trains, with the longest commute not longer than 20 minutes.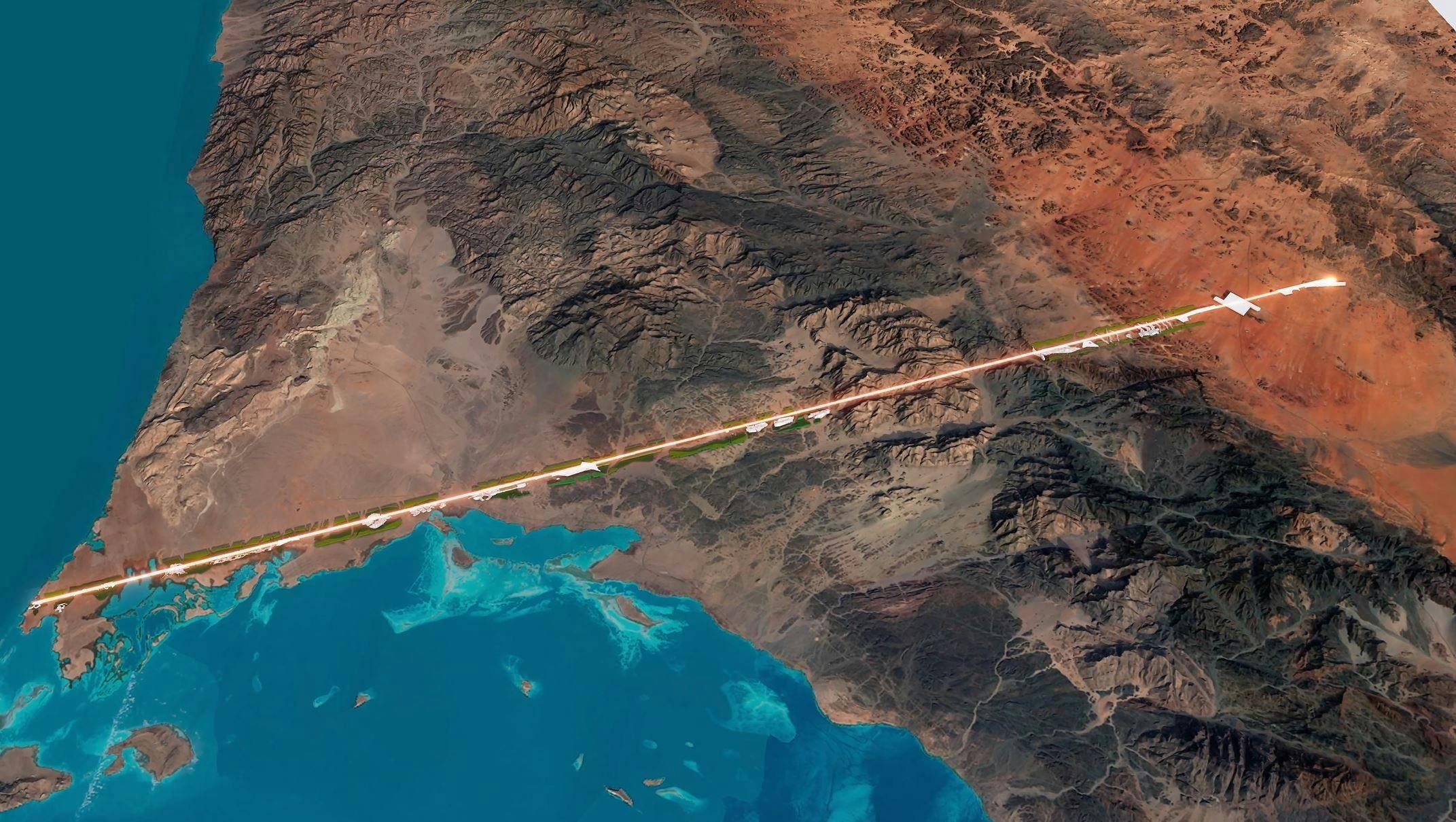 Neom will be home to the 'Oxagon' which will be the worlds largest floating city spanning 7km. 'Oxagon will be a 7km-wide floating city that will be home to the world's first fully automated port and integrated logistics hub'. Jenny Southan reports.
"OXAGON will be the catalyst for economic growth and diversity in NEOM and the Kingdom, further meeting our ambitions under Vision 2030. OXAGON will contribute to redefining the world's approach to industrial development in the future, protecting the environment while creating jobs and growth for NEOM. It will contribute to Saudi Arabia's regional trade and commerce and support creating a new focal point for global trade flows. This new city, built around innovative new industries, has started its development and we look forward to the city's rapid expansion.''Prince of Saudia Arabia.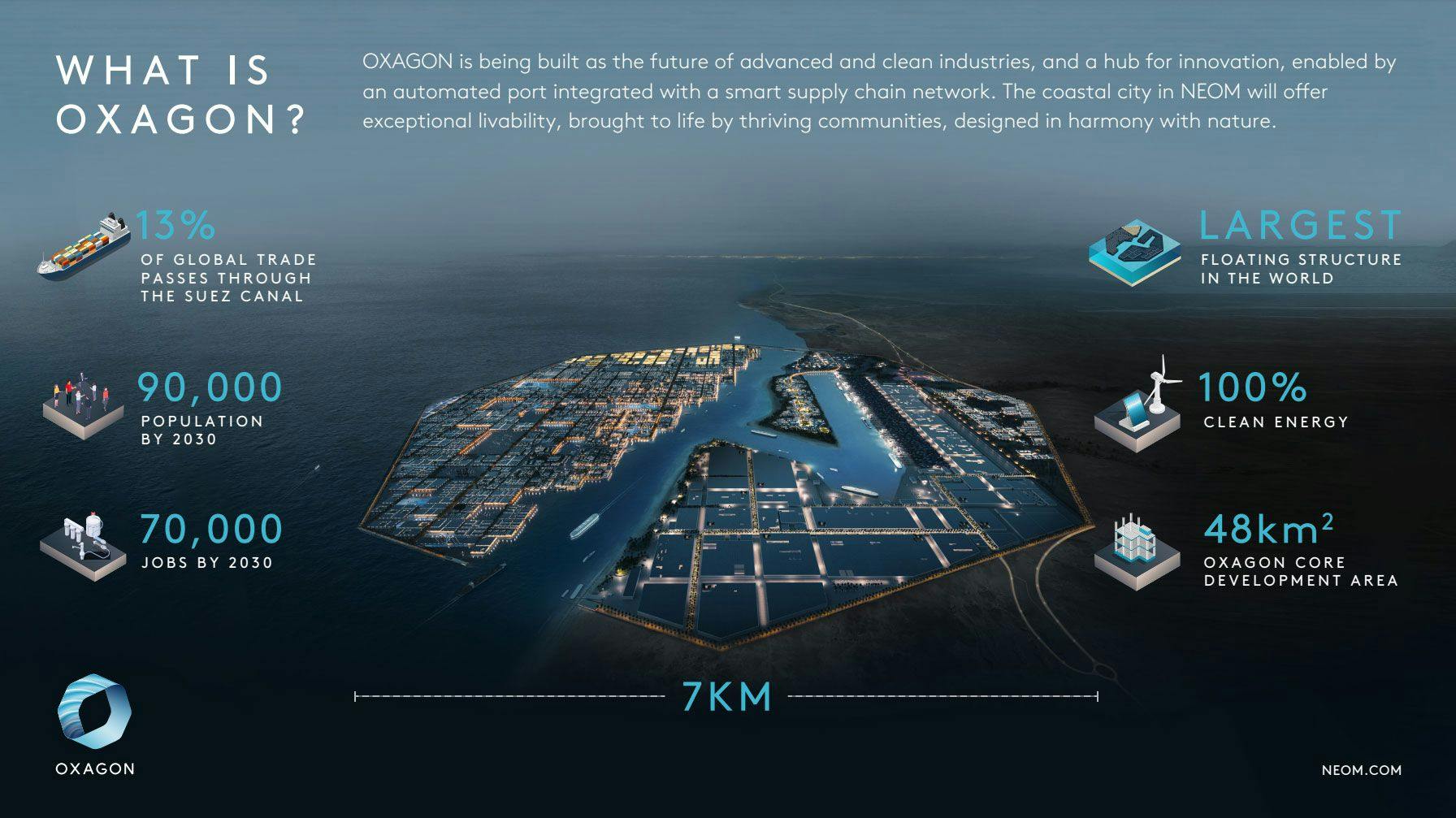 Found 50km from the Gulf of Aqaba coast lies the beautiful mountain scenery of Neom. The different climate here due to extreme winter temperatures and cooler temperatures year-round made this the perfect setting for another development. This development will offer all-year-round skiing and adventure sports by 2026. One of the most captivating attractions will be the man-made freshwater lake. The development will offer a wide range of homes, chalets, and luxury mansions, as well as an assortment of retail, leisure and dining options.
"TROJENA will redefine mountain tourism for the world by creating a place based on the principles of ecotourism, highlighting our efforts to preserve nature and enhance the community's quality of life, which is aligned with the goals of the Kingdom's Vision 2030. It also confirms our commitment to be part of the global effort to protect the environment. TROJENA will be an important addition to tourism in the region, a unique example of how Saudi Arabia is creating destinations based on its geographical and environmental diversity. This forward-looking vision will ensure that mountain tourism will be another revenue stream to support the Kingdom's economic diversification while still preserving its natural resources for future generations", Prince of Saudia Arabia.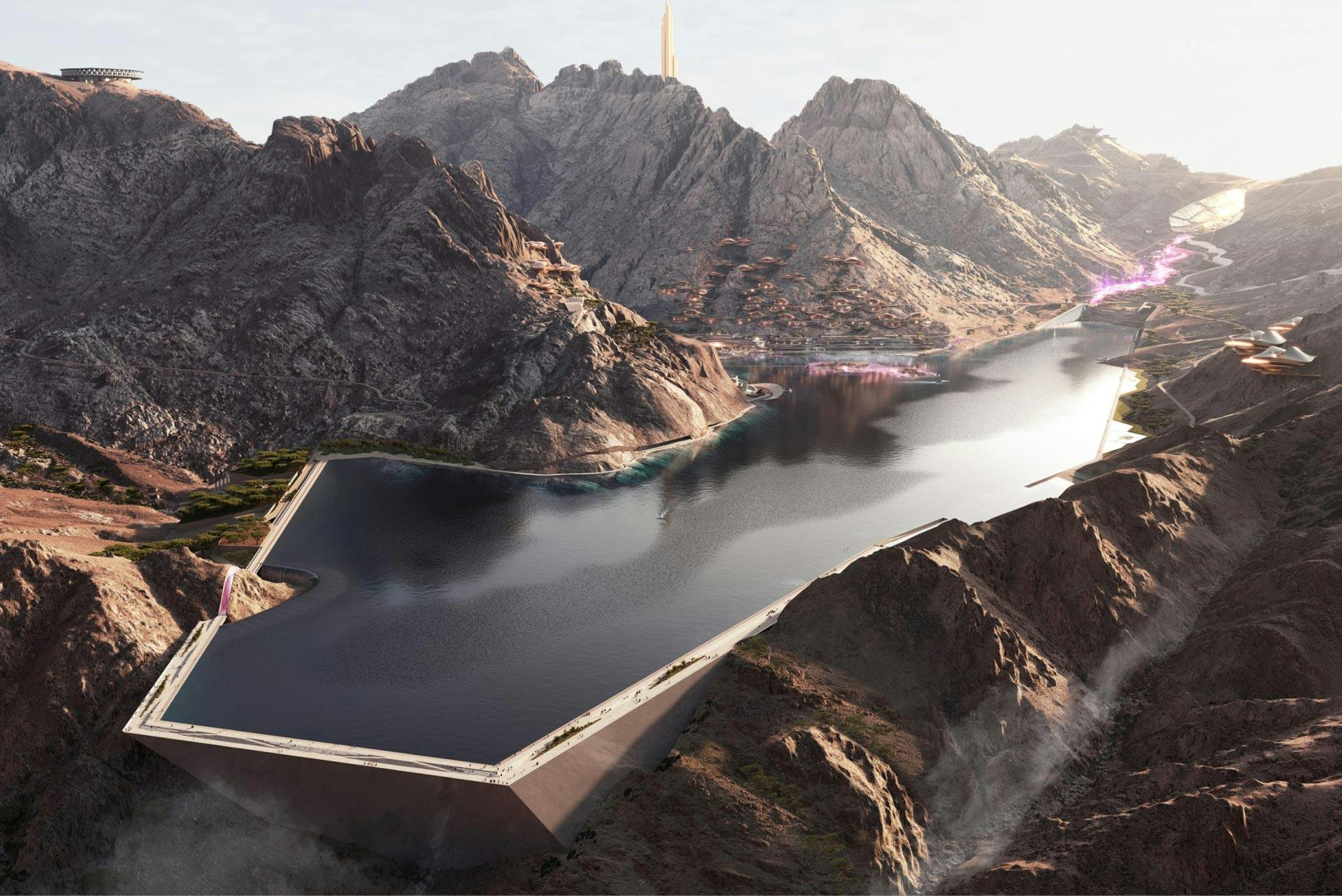 Some Of The Most Interesting Innovations Based On Technology and Sustainability That Neom will provide
It is no secret that this project tries to burst at the seams of the extraordinary, and therefore, it must include some amazing innovations:
The unique location of this city provides ample opportunity for renewal energy, and this will be made possible by solar power, wind energy and green hydrogen. Neom will be one of the world's leading green-hydrogen producers if successful.
Powerhouse Water production
Neom will use an advanced internet of water infrastructure, making irrigation, leak detection and water quality monitoring extremely easy.
AI will apparently allow the smart city's infrastructure capabilities to be improved beyond the 1% used by existing smart cities.
Neom will be home to one of the world's largest coral reef restoration projects.
In Simple Terms How Will This Look On The Ground?
The whole idea of Neom is to build with a circular economy in mind - this means there is no waste, only resources. Neom is obsessed with the concept of creating the least amount of damage. Their designs and construction methodologies will all be based on the concept of no-wastage and recreating. This will be applied energy, plastic and all materials.
What are Neom's Tourism goals?
Neom hopes to attract around 800,000 to 1 million people by the end of 2025 for holiday, work or sporting events. They have even greater hopes of attracting around 5 million plus people by the end of 2030. Knowing that there is no shortage of curiosity about this project, Neom hopes to become one of the top 5 travel destinations in the world.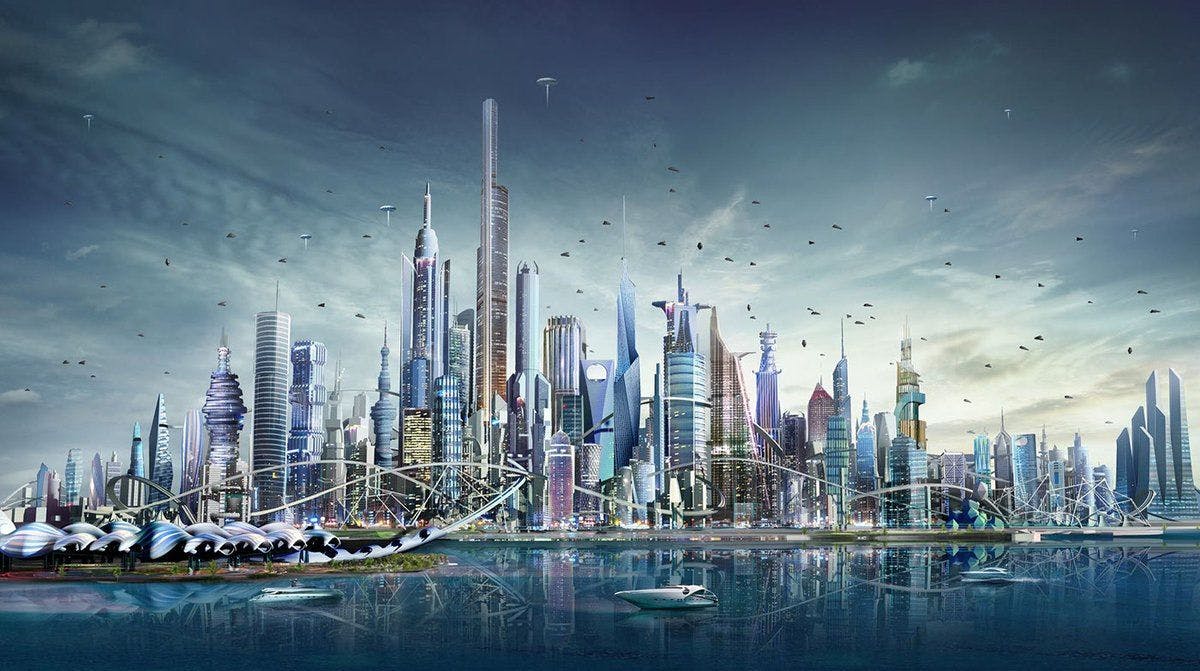 Do You Think This Concept Is Worthy Of Becoming One of The Top Visited Cities In The World?
Do you think that Neom has the potential to transform Saudi Arabia's economy and become a testbed for technologies that can revolutionise daily life? This is a very imaginative idea and will obviously take a long time to reach the intended completed city. But do you think this will actually become a reality, or will this just become one of the many unfinished and abandoned ghost towns of the world? So, if you want to be one of the first people to experience this amazing concept, make sure to check Saudi Arabia e Visa Requirements and How To Apply. Atlys is the most reliable way to get a visa.
Picture References:
Author: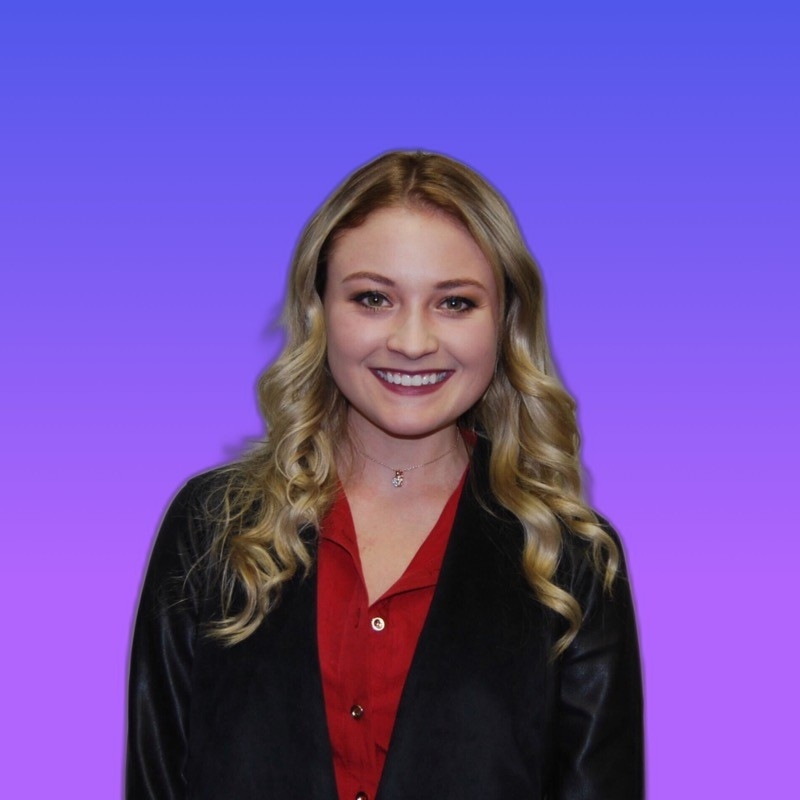 Shannon Reeler
Verified Author: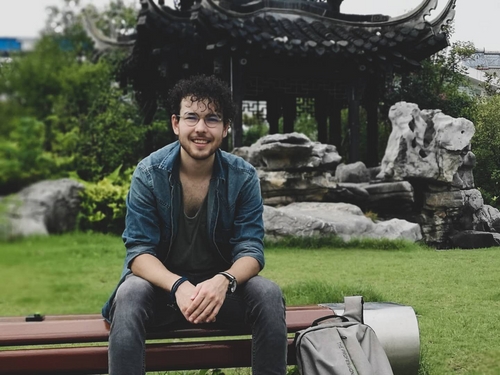 Richard Nathan
Related Articles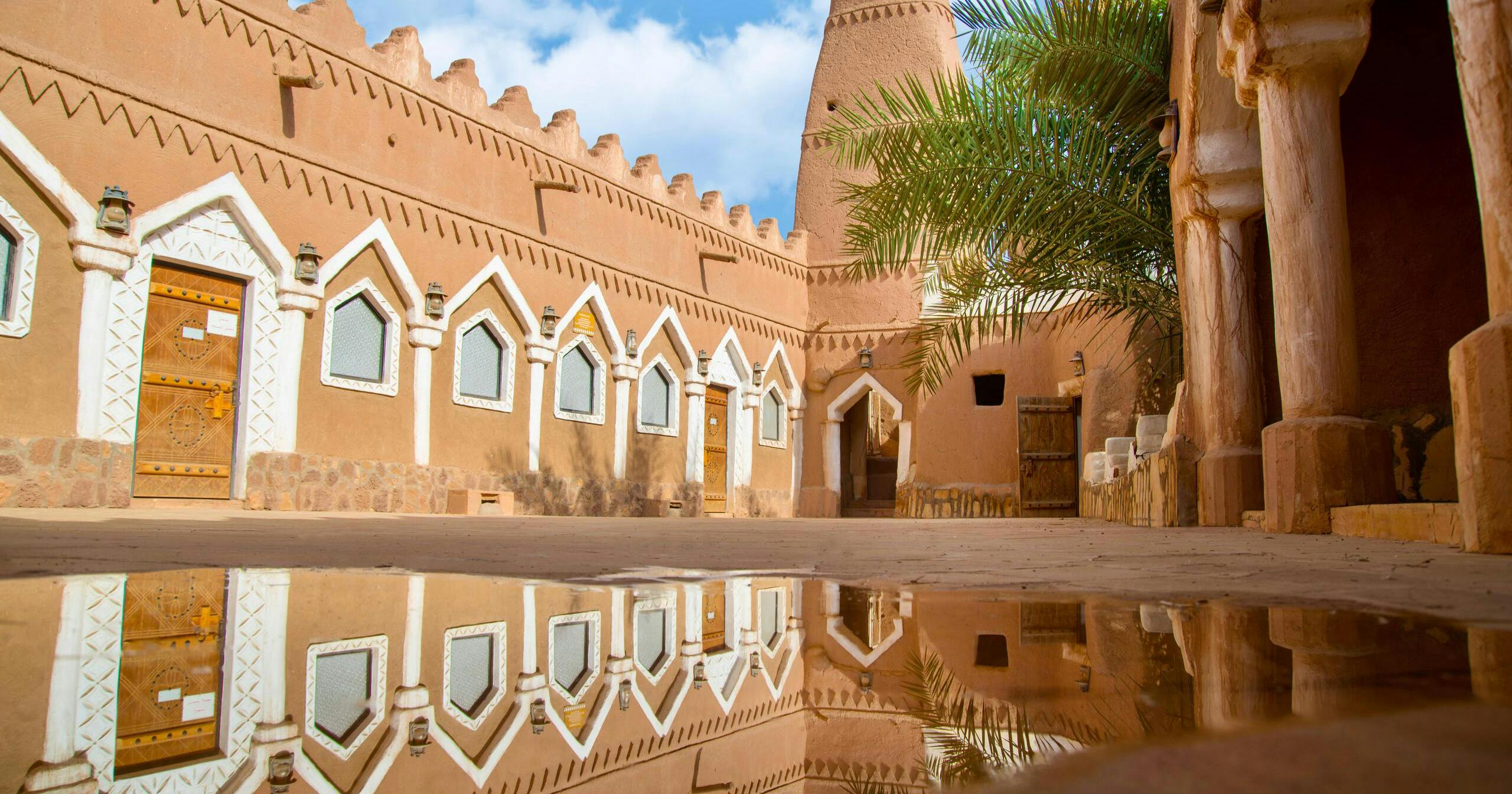 Get your Saudi Arabia visa now! This post will guide you through everything you need to know about the Saudi Arabia Tourist Visa.