The Egyptian village that rivals Bali as a digital nomad haven
Last Updated : Sep 4, 2023
Atlys in the news
If early morning swims in the Red Sea, getting work done over drip coffee at a world-class coworking space, kitesurfing as the sun goes down, and drinks with a vibrant expat community sound good to you, then Dahab is calling your name.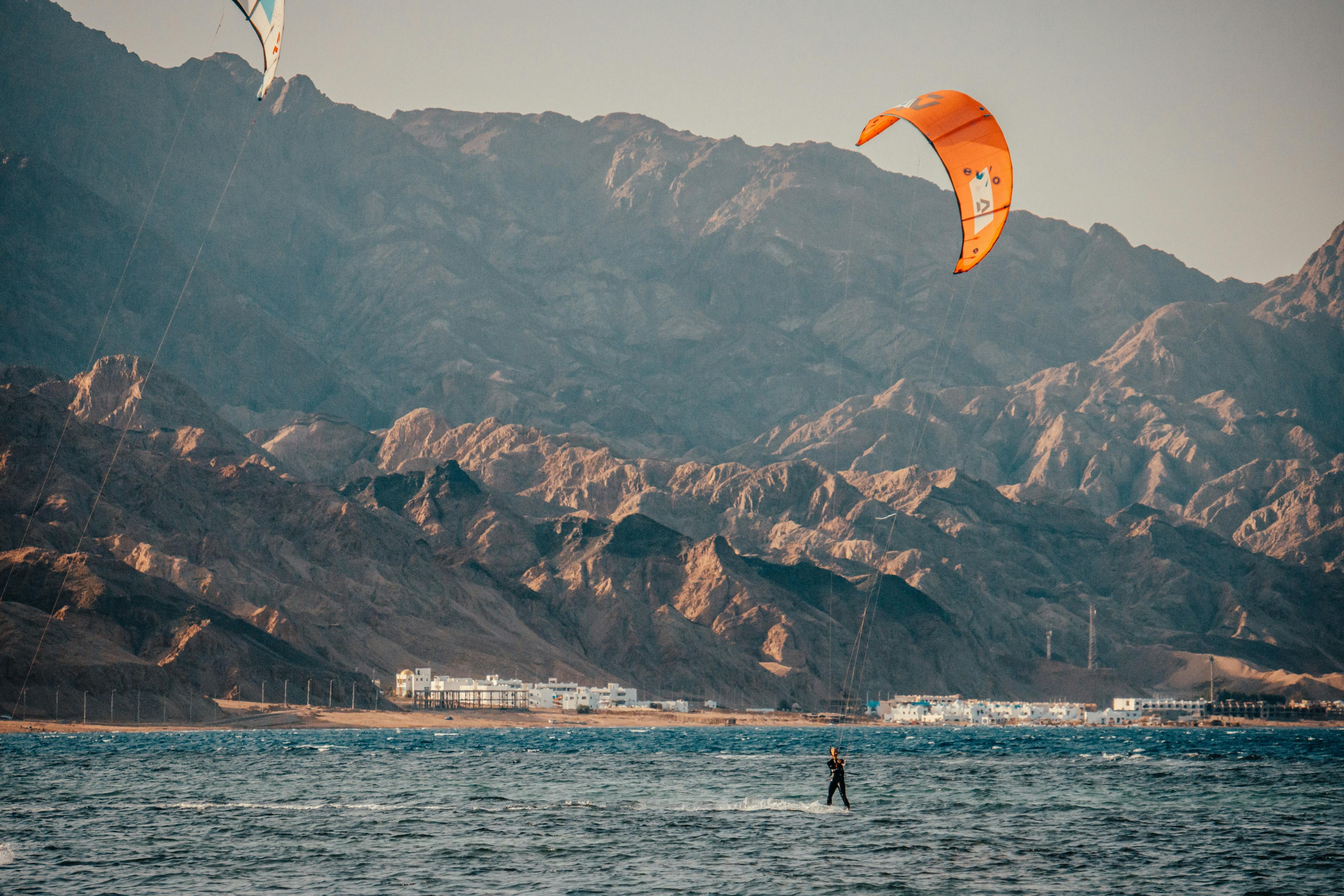 Where is Dahab?
Dahab is a Bedouin fishing community that became a popular diving destination on the southeast coast of the Sinai Peninsula. Located 85 kilometers north of Sharm El Sheikh and 175 kilometers south of Taba, Dahab is ideally positioned along the magnificent Red Sea.
Dahab means 'gold' in Arabic, and as the name implies, the gold-colored sands of Dahab's beaches gave the city its name.
What's the vibe like in Dahab?
Dahab has a laid-back hipster feel with a dash of adventure. Dahab offers some of the finest waters in the world for diving, freediving, and snorkeling, and many people come here to learn or simply take a few refreshing dips a day. In addition to hiking, climbing, and camping in the desert, Ras Abu Galum and the Blue Lagoon are great places to go if you want to get away from it all for a while. There are also frequent parties and festivals to keep things interesting.
It's bustling enough to attract visitors, expats, and a wide range of dining options, yet it never seems overrun by tourists. It's a hotspot year-round, but especially in the summer, when visitors flock to the area for its world-famous water sports.
Why is it perfect for digital nomads?
Digital nomads will find everything they need here, including internet and phone connections, as well as an abundance of activities to keep them entertained. Dahab's laid-back atmosphere and year-round weather make it easy to blend in and hard to leave.
Digital nomads mainly look for three things when considering where to put down base: cost of living, community, and coworking spaces. Here's what you can expect to find in Dahab-
Cost of living
Dahab, like the rest of Egypt, is an inexpensive place to visit with minimal living expenses. If you do your homework, you can get away with spending no more than $400 a month on rent, amenities, and entertainment. The prices of mobile phone plans and internet access are among the lowest in the world.
Community
There is a thriving digital nomad community in Dahab, and it's easy to run across them at the coworking spaces, pubs, and cafes where they do their business. Facebook communities like Dahab Digital Nomads and Dahab remote workers are a great place to meet other remote workers and make friends.
Furthermore, Egyptians, particularly those from the Sinai Peninsula, are well-known for their friendliness and laid-back demeanor.
Everyone agrees that Dahab is a place where you'll feel at home. However, be warned, this might make packing up and leaving town difficult.
Coworking Spaces & Wi-Fi
Some of the most popular coworking spaces in Dahab include-
CorworkInn provides an opportunity to connect and collaborate on projects. They also host free movie nights, parties, and Arabic classes.
Rockn Dahab Cowork Cafe is the place to go for flavorful coffee, excellent internet, and a quiet place to co-work.
The Wi-Fi at Mojo Co-Work Café is top-notch. The facility is free to use (although you are expected to order a drink or two) and they even have brand new apartments available for co-living!
If you're a digital nomad in Dahab, check out the cocohub website. Cocohub is a global network of digital nomads and they've got a base in Dahab, in addition to other hubs like Barcelona, Amsterdam, Malta, and more.
Since SIM cards and data packages are so cheap, we recommend getting one so you always have your hotspot as a backup plan to send that urgent email.
What else is there to do?
Well, I'm glad you asked. Dahab offers a plethora of recreational sports, ranging from scuba diving to kitesurfing to cycling.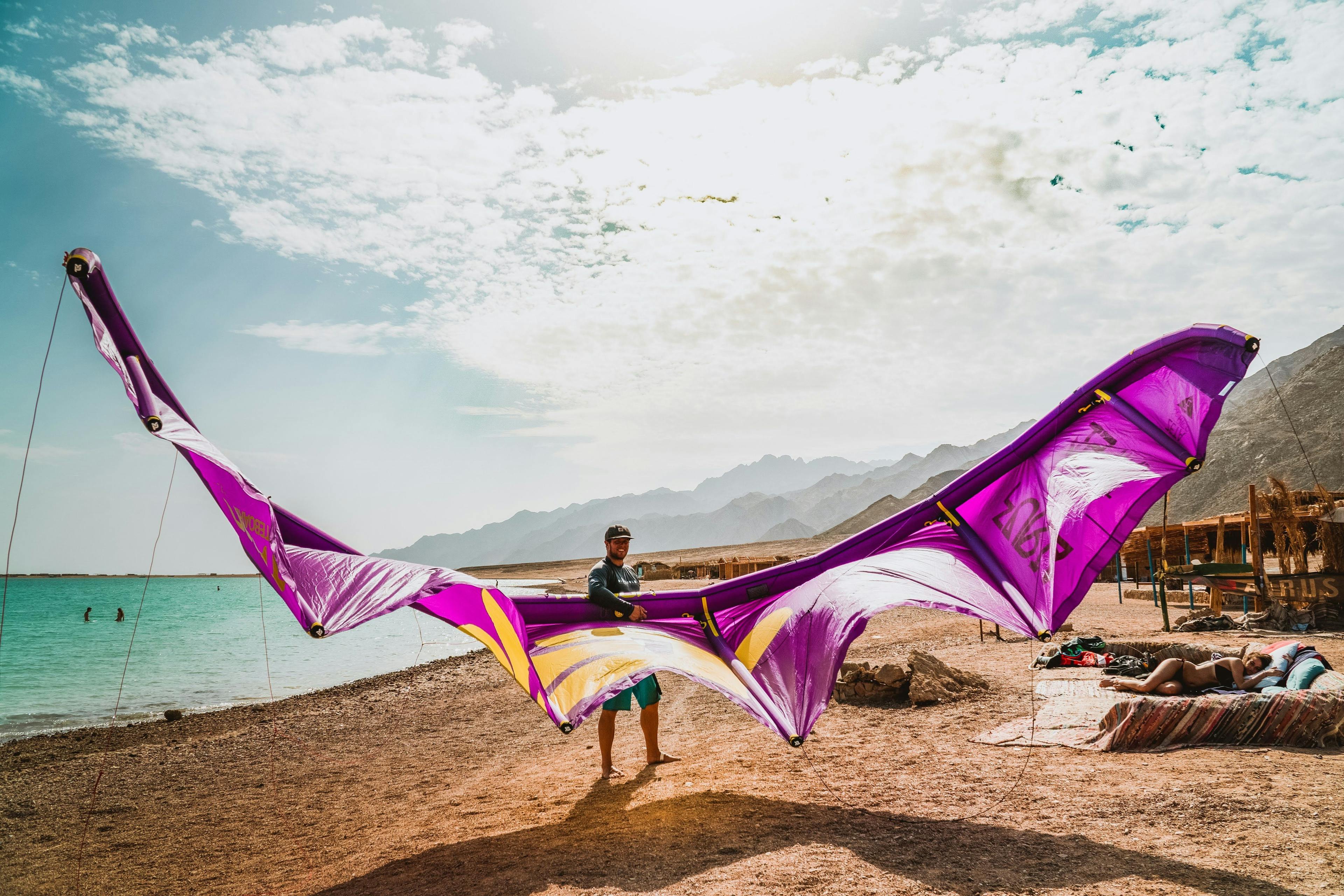 Most expats come to Dahab for diving or kitesurfing because it offers ideal conditions for all levels of kitesurfers, from beginners to experts. Dahab is home to a wide variety of diving schools and if you've always wanted to learn how to scuba dive, or if you just want to go on a few fun dives, this is the place for you.
The infamous Blue Hole, a 110-meter-deep dive site is widely regarded as one of the best but most dangerous places in the world to dive. Despite the risks, this seems to attract diving daredevils by the hundreds.
Dahab's magnificent coral reefs and year-round warm water make it a popular spot for snorkeling or swimming as well. You can bring your own mask and fins or rent one for roughly 50 EGP (US$ 2.75)
Dahab, in the southwest, boasts ideal conditions for kitesurfing, particularly on the lagoons.
With a whole mountain range extending to the west of the sea, there is a lot of trekking to be done in the region as well. Exploring the mountains via rock climbing or trekking all the way to Saint Catharine's monastery are also popular options.
Camping in the desert is a must-have experience while in Egypt. Take in the night sky (and maybe even the Milky Way) while dining on a BBQ supper prepared by Bedouins.
During the day, you can take a safari vehicle excursion or ride a camel in the desert.
Getting there
So if you're convinced Dahab may be your next stop on your digital nomad journey, then you're probably wondering about how to get there and how easy it is to get a visa.
The easiest way to get to Dahab is to fly into Sharm El-Sheikh and then take a $1 bus. You may also take a 10-hour bus ride from Cairo's airport. Taxis are an option in both circumstances, but even for the short trip from Sharm El-Sheikh to Dahab, they may cost upwards of $200.
Dahab may also be reached by bus or taxi from Taba, which is the closest Israeli town to Dahab. Every day at 3 p.m., the bus leaves for 50 EGP.
How about visas?
Travelers can get an Egypt tourist visa upon arrival at any of the airport terminals' immigration booths. In order to get through immigration, you must wait in line, fill out a form, and pay for a visa sticker. At the airport, you may purchase a visa for about $25. Be aware that a 15-day visa for the Sinai region may be available if you arrive at Sharm El-Sheikh airport. If you want, you may buy the $25 version that covers Egypt as a whole.
However, to save yourself time and hassle, we recommend getting an e-visa in advance. Your application will be ready in less than 5 minutes with Atlys, which saves you a significant amount of time and frustration.
The benefit of filing for an e-visa in advance is that you may avoid waiting in line for hours (depending on the crowds) and the risk that your application may be denied at the airport if you do not have all the necessary documentation. Before submitting your papers, Atlys carefully verifies them to eliminate rejection. Here's a more complete guide on how to apply for an Egyptian e-visa.
Once you're in Egypt, you can extend your visa for 3 more months.
So, have you packed yet?
If you've set your eyes on Dahab, do make sure to check out this comprehensive guide on Digital Nomad World. You may not want to leave once there so don't hesitate to pack a little extra.
Author:
Verified Author: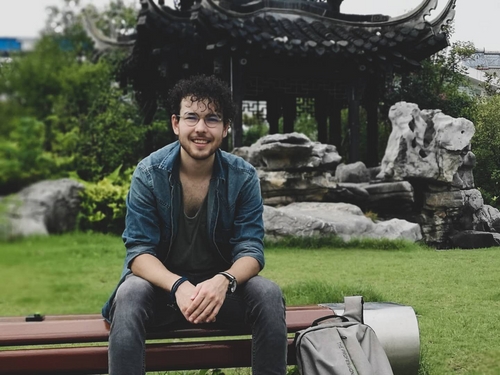 Richard Nathan