The Jewel Of Singapore - The Best Airport In The World
Last Updated : Sep 4, 2023
Atlys in the news
We've all seen the striking gardens and unbelievable architecture of Singapore. Now imagine both combined. The result - a dreamlike destination that attracts millions of visitors worldwide.
I'm talking about Jewel Changi Airport, or as I like to call it, the Jewel of Singapore.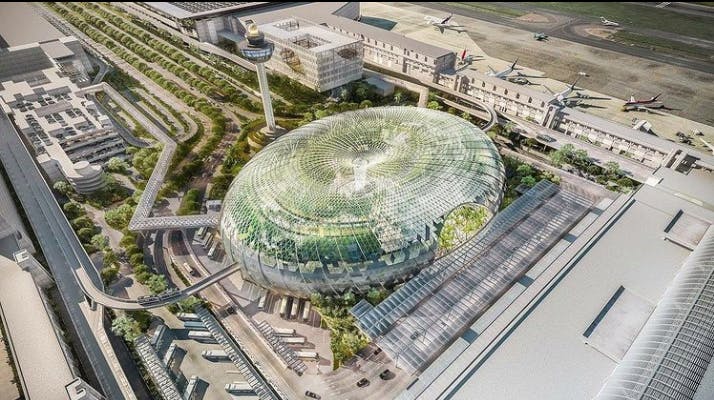 Photo by @jewelchangiairport
Now I know what you're thinking. It's just an airport, right?
Well, Jewel is no ordinary airport. In fact, it's the most unique airport in the world. It's host to many incredible attractions that are sure to exceed your "airport expectations".
Today, I'll share some interesting facts about Jewel and why you should consider visiting at least once.
Stick around and learn what makes Jewel so special.
Let's Start With Jewel's Main Attractions
Situated in the heart of Jewel lies the Rain Vortex, the world's tallest indoor waterfall. Spectators flock to witness the stunning waterfall pour from 7 storeys above.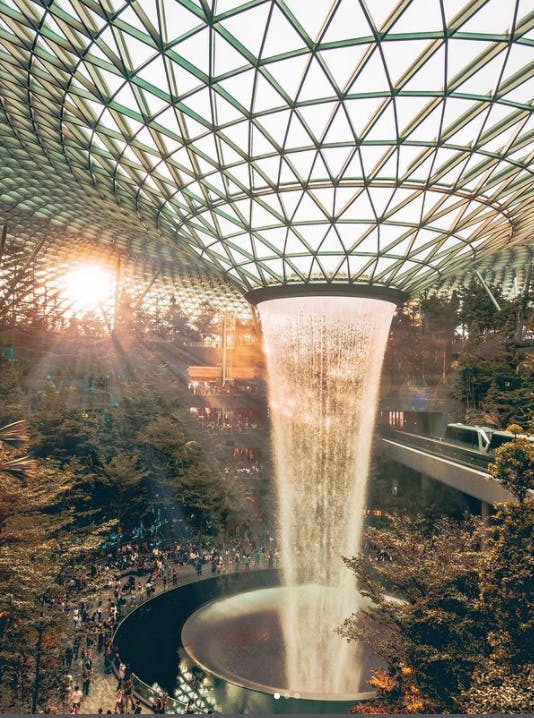 Photo by @jewelchangiairport
During the day, you'll witness a rainbow of colors as the sun passes through the water.
When the sun sets, and there's no natural light, the waterfall turns into a magical screen from which light is projected. With added music, the Rain Vortex becomes a spectacular night show unmatched in every way.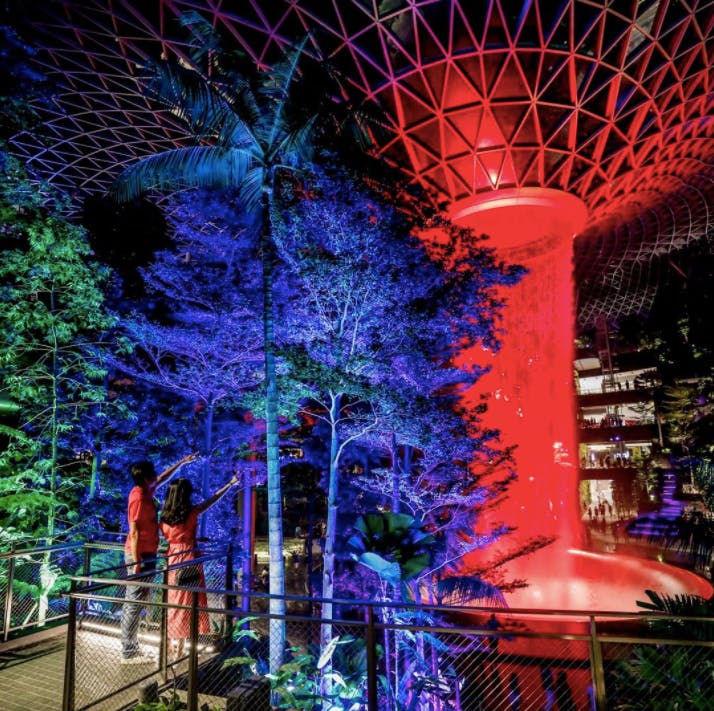 Photo by @jewelchangiairport
Thanks to the well-thought-out architecture, visitors can watch this incredible night (or day) show at any one of the many vantage points surrounding the Rain Vortex.
Canopy Park is located on the 5th floor of Jewel. Besides the gorgeous gardens and inviting atmosphere, you'll also find some unique attractions suited for all ages!
Canopy Park includes: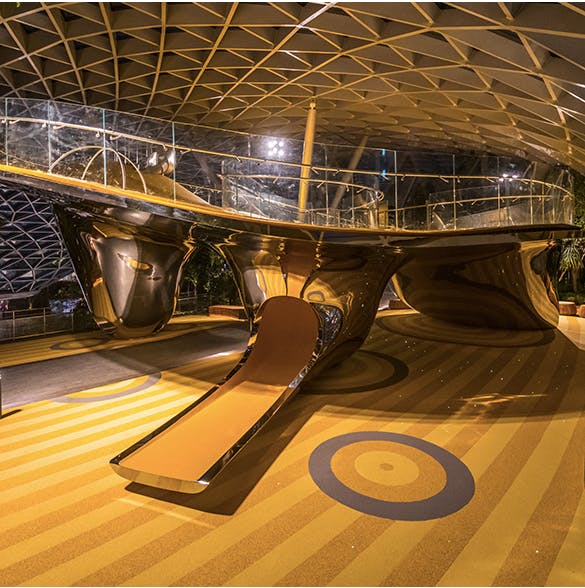 Photo by Playpoint
Yes. Slides in an airport! How cool is that?
I should mention that these are not ordinary slides. Not only is this artistic sculpture a playground, but also a place that boasts extraordinary views.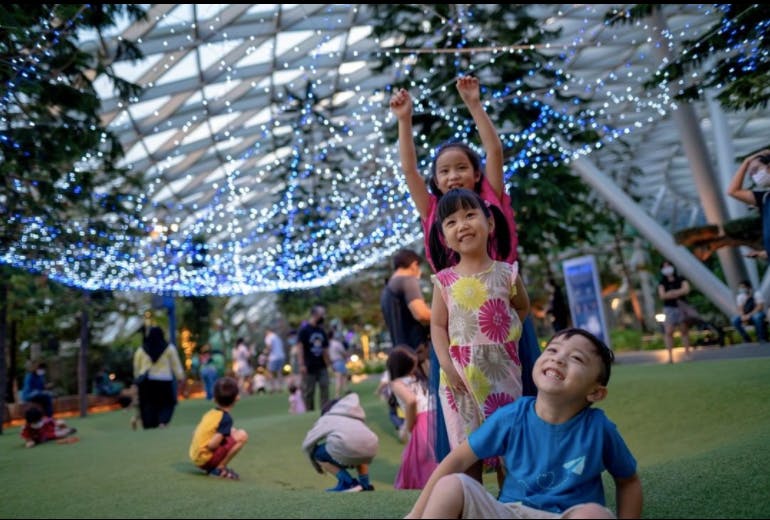 Photo by @jewelchangiairport
Foggy Bowls, a dreamlike destination for your kids. Children have the opportunity to run amok in this playground of clouds (generated by mist). Here the only limit is imagination.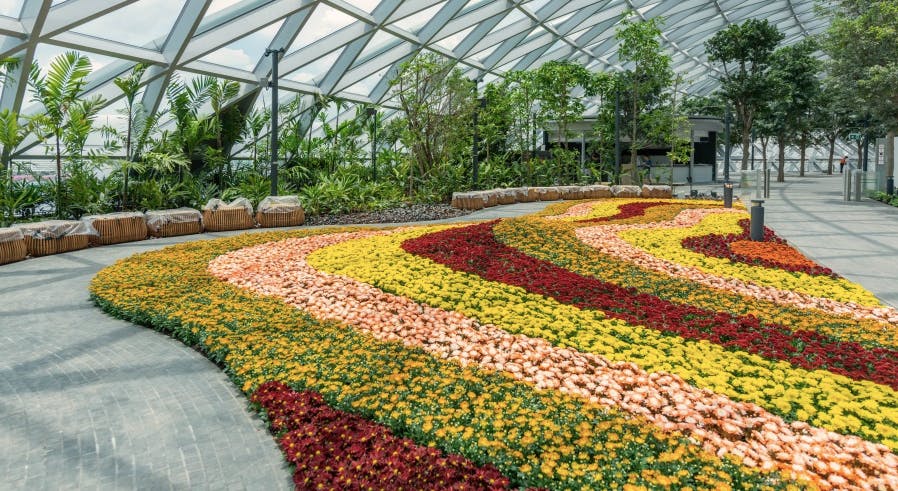 Photo by @jewelchangiairport
A garden filled with seasonal flowers from around the world. Flowers in different shapes and colors are sure to take your breath away.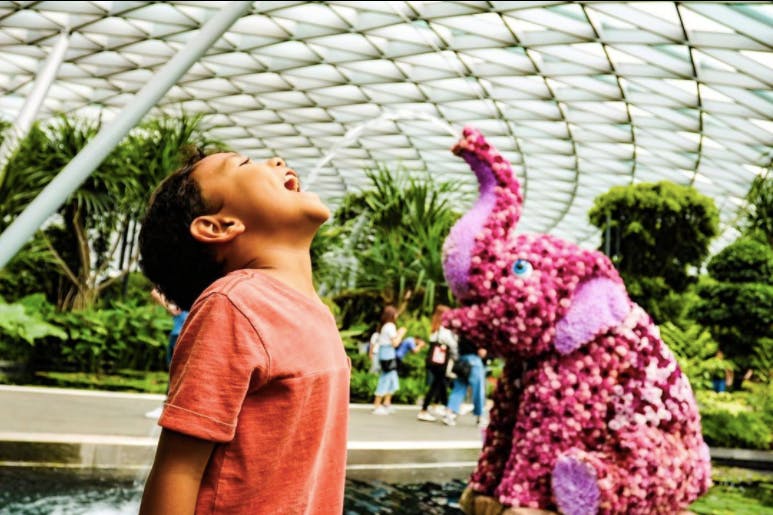 Photo by @jewelchangiairport
Topiary walk is full of nature and colors. The perfect opportunity for some memorable photos!
Not only are you surrounded in lush greenery, but you'll also find some interesting animals lurking about. An adventure of finding each one awaits!
Photo by @jewelchangiairport
Canopy Bridge allows you to experience Jewel on a whole other level. It's around 23 meters from ground level and offers some of the best vantage points of Jewel. With the glass floor and added mist, you'll feel like you're walking on clouds.
Not 1, but 2 different mazes can be found in Jewel Changi Airport.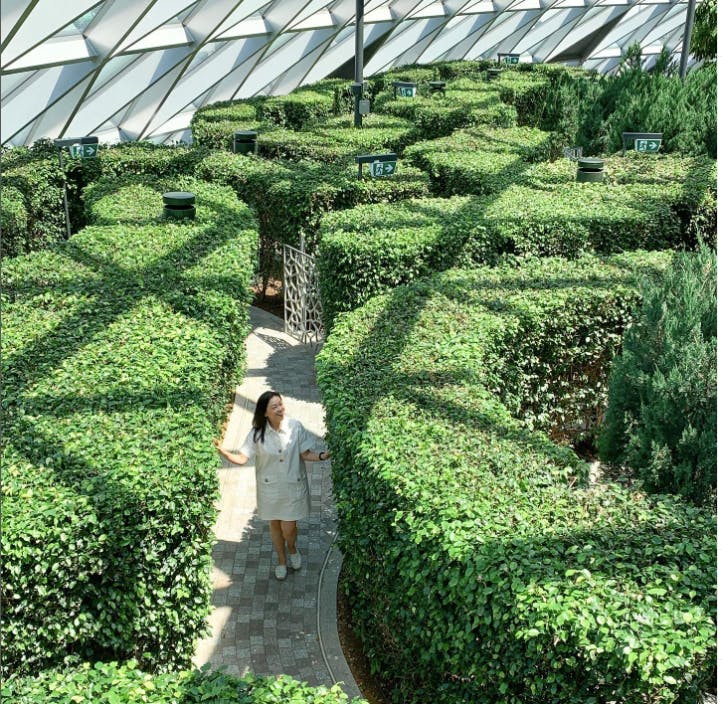 Photo by @jewelchangiairport
1. The largest Hedge Maze in Singapore challenges it's visitors to find their way through this ever-twisting maze. Those who succeed and find themselves at the tower (in the center) are rewarded with a breathtaking view of the maze below.
2. As you probably already guessed, Mirror Maze is a maze of mirrors. The illusion of endless corridors may be overwhelming to some. However, this unique attraction should not be missed and is definitely worth it.
Quick mirror maze tip: Always walk slowly and drag your hand across the right wall while you walk. By far the easiest way to navigate a maze.
Manulife Sky Nets
Within Manulife Sky Nets, you'll find 2 exciting activities.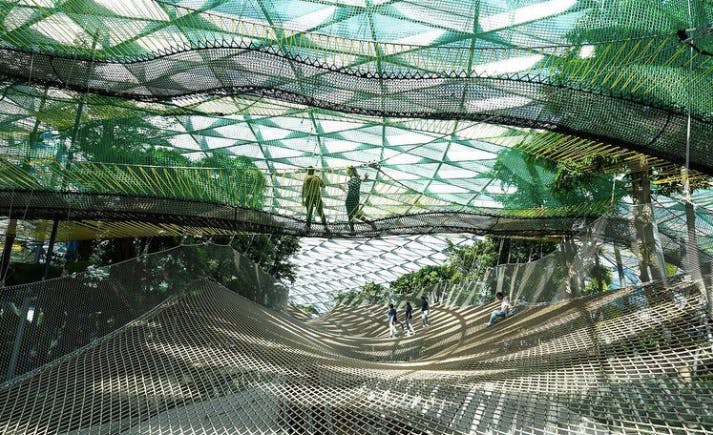 Photo by @jewelchangiairport
Manulife Sky Nets - BouncingNets suspended 8 meters above the ground provide yet another heart-pumping activity found nowhere else but at Jewel. Here you can bounce to your heart's content (or until your next flight).

Manulife Sky Nets - WalkingYup! Nets for walking, and yes, they are safe. These nets offer a walking experience like no other. Suspended 25 meters above the ground, you'll find a vast area of " walking nets". Those looking for a weightless sensation are bound to enjoy Manulife Sky Nets.
Within Jewel, you'll find around 105 restaurants and 135 shops - more than enough opportunities to satisfy your dining and shopping needs.
Your dining option includes food from all around the world, from Asian cuisine to more western cuisine. Your dining possibilities are near endless. Each restaurant has its own signature dish that will leave you wanting more.
As for shopping, you'll find some of your favorite shops within Jewel. Clothing, jewelery, hairdressers, body products, and much more. There is even a Pokémon Center for those pokémon lovers.
The best part about Jewel is that you don't need to leave the airport when you visit. Instead, you can simply book a room at Yotelair. Frequent travelers will enjoy affordable cabins that include all the necessities for work and relaxation.
With your Yotelair booking, you'll have access to: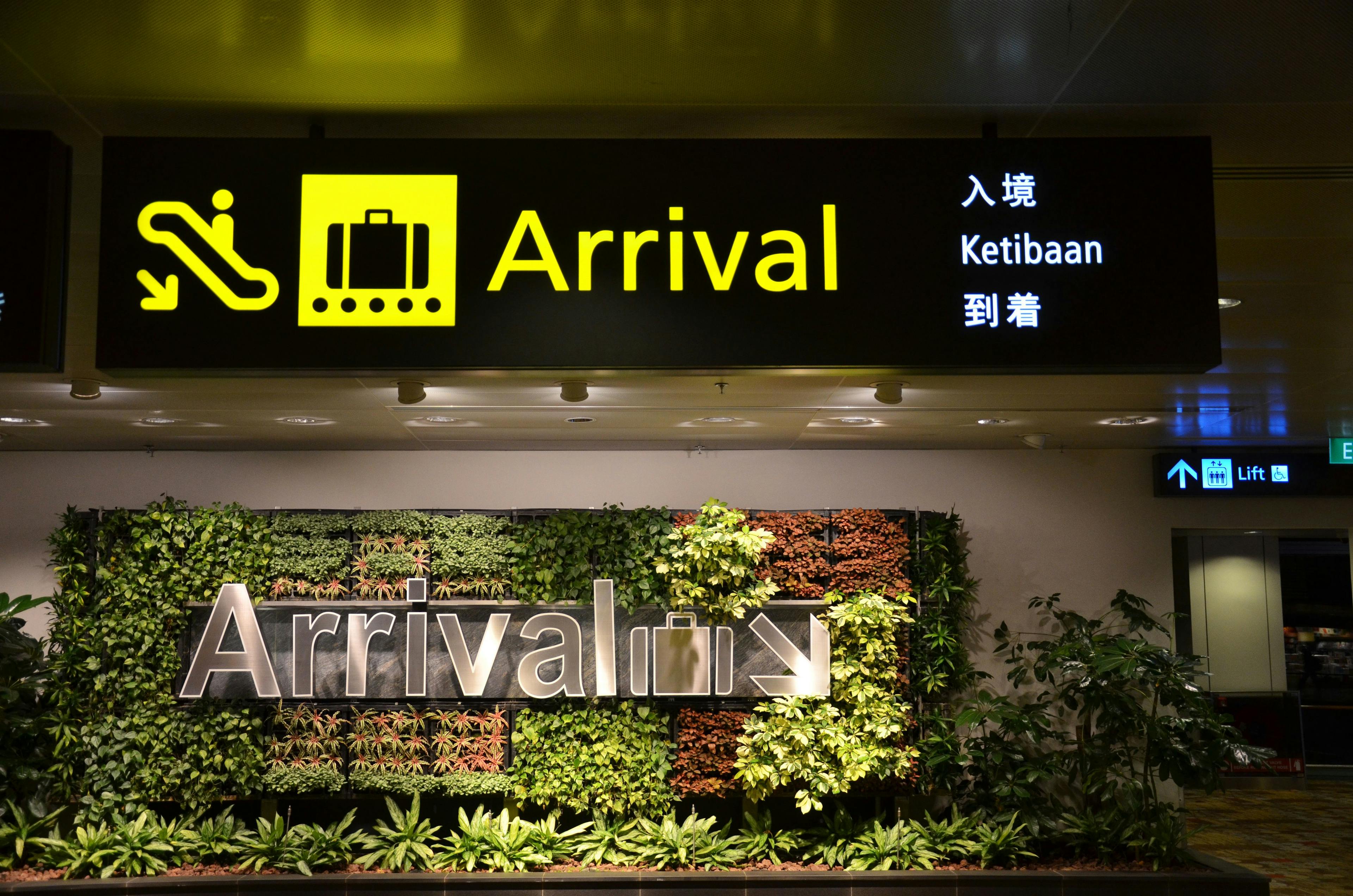 Although Jewel sounds like an amusement park, I just want to remind you that Jewel is still an airport. A pretty amazing airport, I might add.
If your next trip includes a stop in Singapore, ensure that you spare some time to explore the wonders of Jewel. You'll be surprised how many unforgettable memories can be made in an airport, especially with friends and family!
So, when is your next trip to Jewel?
Author: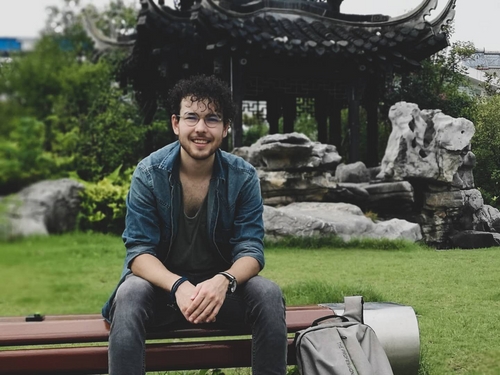 Richard Nathan
Verified Author: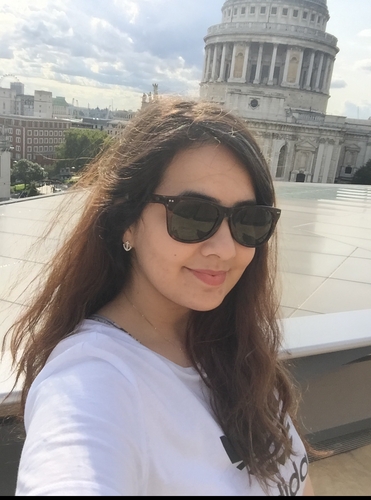 Lamia Darwish