The Nepal Tourist Visa For US Citizens: Requirements, Application Process, And Fees
Last Updated : Oct 2, 2023
Atlys in the news
If you've been planning to go to Nepal but didn't know how to get a Nepal visa, don't worry. In this blog, I discuss the Nepal visa for US Citizens
Important Information
At the port of entry, the immigration officer has the final authority to decide whether to grant or reject the VOA application.

It is important to note that approval for the VOA is not guaranteed, and meeting the eligibility criteria does not automatically ensure approval.

Additionally, please be aware that certain airlines may require a valid visa for you to travel.
Atlys strongly recommends that US citizens rather apply for their visa before their travels to avoid any unfortunate incidents with the VOA process.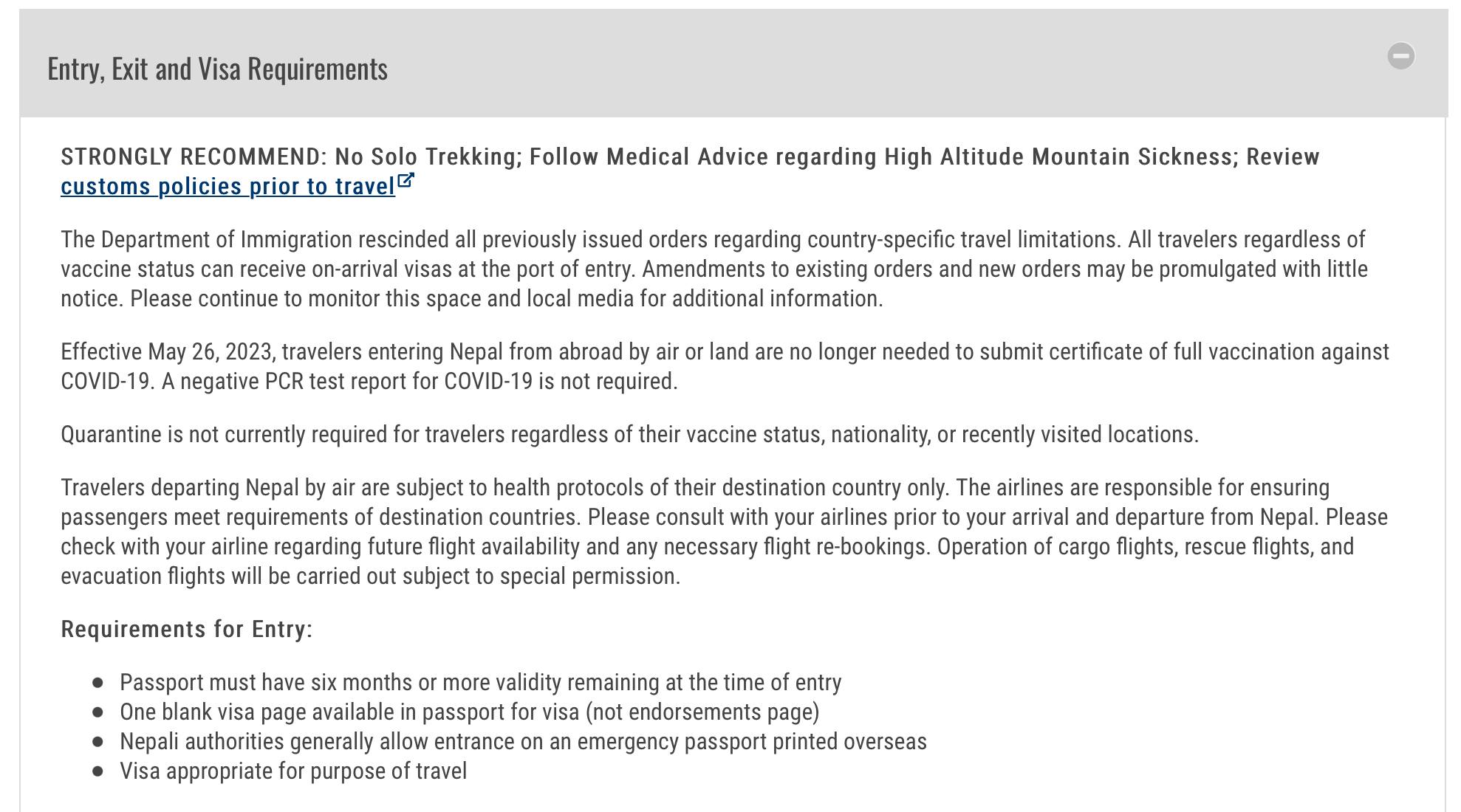 Source: Travel.State.Gov
Do US Citizens Need A Nepal Tourist Visa?
Yes. If you'll arrive by air, either apply for a visa at a Nepalese embassy or consulate before traveling or purchase a tourist visa upon arrival at Tribhuvan International Airport in Kathmandu.
Instances have occurred where US travelers were refused their visa on arrival (VOA) at the airport, resulting in significant financial losses due to canceling plans, and accommodations. Subsequently, they were deported as well.
Atlys recommends that you rather apply for your visa before your travels.
Get Your Nepal Tourist Visa In Minutes!
If you want to skip the hassle of the visa application. Just download Atlys! This app guides you through the entire visa application process.
It saves all your information, meaning the next time you use Atlys, you'll apply even faster. You must choose your destination, complete the application form, upload your documents, and pay the visa fee.
Atlys also has amazing tools you can use, like the passport photo tool, flight itinerary tool, and hotel itinerary tool.
Overview Of Nepal Tourist Visa
Here is the basic information you need to know when getting a Nepal tourist visa.
What Is The Nepal Tourist Visa?
The Nepal Tourist Visa is a travel authorization that allows US citizens to enter Nepal for tourism purposes such as mountaineering or trekking.
The duration of your trip depends on the duration of the Tourist Visa you apply for. There are 3 common validities of the Nepal Tourist Visa:
15 days Multiple Entry Visa

30 days Multiple Entry Visa

90 days Multiple Entry Visa
Paying for the visa fees on the government portals can be a hassle. To make it easy to pay for the Nepal visa fees, I highly recommend using Atlys. It will also simplify the Nepal visa application process.
What Are The Types Of Nepal Visas For US Citizens?
There are types of visas that the Nepal government issues to foreign nationals.
Nepal Tourist Visa is issued to visitors entering Nepal for tourism or leisure activities.

Nepal Business Visa, issued to foreigners who enter the country for business or investment purposes

Nepal Transit Visa issued to foreigners transiting in Nepal for 24 hours. They can get a transit visa on arrival.

Nepal Work Visa is issued by the Nepal Department of Immigration after the foreigner has already entered the country with a Tourist Visa and presented the necessary documents.

Nepal Relationship Visa is issued to foreign-born family members of Nepalese citizens by the Nepal Department of Immigration.

Nepal Student Visa is issued to international students who want to pursue their studies or teachers who will teach in Nepal.
You can check our blog Nepal Evisa vs the visa on arrival
Is There A Visa On Arrival For US Citizens From Nepal?
Yes. US citizens can get a Visa On Arrival in Nepal. But it depends on how long you plan to stay in Nepal and if you want a single-entry or multiple-entry visa.
Eligible citizens for a Nepal Visa On Arrival, you can get it from the Tribhuvan International Airport (TIA) in Kathmandu or any of the following land border crossings:
Birgunj, Belahiya, Bhairahawa, Dhangadi, Kakarbhitta, Kodari, Mahendranagar, Nepalgunj
How Much Is The Nepal Tourist Visa Fees?
Understand that these amounts can change at a moment's notice. Therefore, I recommend contacting the Nepal embassy in new york to find out about the precise amounts.
The 15-day Multiple Entry Visa is $ 30

The 30-day Multiple Entry Visa is $ 50

The 90 day Multiple Entry Visa is $ 125
What Is The Validity Of The Nepal Visa For US Citizens?
The Nepal Tourist Visa is valid for 6 months from the date it has been issued.
However, your stay period can differ anywhere from 15 Days, 30 Days, or 90 Days from the date of entry depending on the visa type your choose. And it can be valid for single or multiple entries.
Additionally, remember that you cannot stay longer than 180 days within one year.
Can I Extend My Nepal Tourist Visa?
Yes. It's possible to extend your visa if you plan to extend visa. Tourist visa extension is done for a minimum of 15 days with USD 45. To extend your Nepal Tourist Visa, you can follow the simple steps indicated in this guide.
Can US Citizens Apply For The Nepal Visa At The Embassy?
Yes. You'll need to apply for your visa at the Nepal Embassy/Consulate. The best way to ensure you have all the correct documents is by using Atlys. Nonetheless, I'll walk you through the process so you can confidently apply for your next Nepal Tourist Visa.
What Is The Processing Time For The Nepal Tourist Visa?
The processing time for your Nepal tourist Visa usually takes between 4 - 5 business days However, there may be some things that may delay the processing time. This can include:
A sudden demand for the Nepal Tourist Visa

An incomplete visa application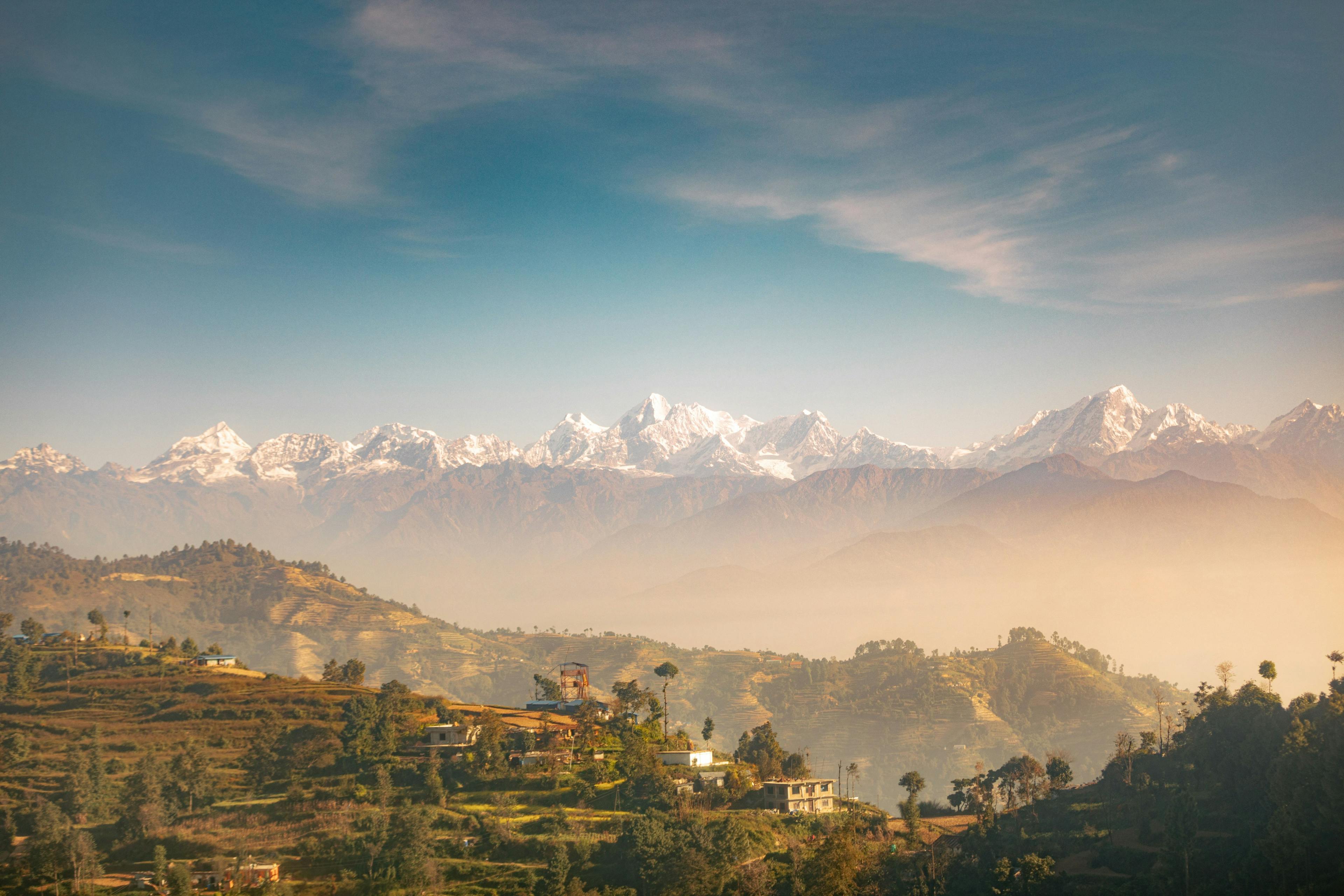 What Are The Requirements For Your Nepal Tourist Visa
As you prepare to apply for the Nepal tourist visa, you need to be familiar with the visa requirements so that your application process can be smooth and easy.
What Are The Required Documents For Your Nepal Tourist Visa?
Before starting the visa application process, you'll need to consider the Nepal Tourist Visa's required documents.
A Copy Of The Nepal visa online Application: Once you've completed the form, you can download and print it.
The printed application form must be submitted alongside your other supporting documents. Once completed, your visa application form should look something like this:

It's worth mentioning that the further information you provide on the application form must be correct and the same as the information on your passport.
Proof Of Sufficient Funds: Authorities might ask to see that you have sufficient funds to support yourself during your trip. You can present your most recent bank statements to prove you have enough funds.

Your Valid Passport Or Government Issued Travel Documents (At least one blank visa page (not endorsements page) required for entry visa)

Money Order Or Cashier's Check: You must pay the respective visa fees to receive your Nepal Tourist visa. This can be done via money order or cashier's check that is valid for 1 year in the name of the Embassy you plan to apply at.

Proof Of Accommodation: Proof of accommodation is a document that proves where you'll be staying during your visit to Nepal. You can save yourself time. You can use Atlys's hotel itinerary tool that this document for you. Moreover, it's absolutely free and takes seconds to get.
Additional Documents Required For Holders Of A Refugee Travel Document
These don't apply to US passport holders:
A copy of the citizenship certificate of the sponsor
What Are The Requirements To Exit Nepal?
You have to meet the exit requirements for Nepal. Here is what you'll need:
You must have a valid visa before you are allowed to depart Nepal. If your visa has expired, you must extend your visa before you are allowed to depart.

The Immigration Office at Tribhuvan International Airport is not authorized to extend visas.

If you renew your passport at the Embassy in Kathmandu, you will need to ask the Department of Immigration to transfer your Nepali visa passport.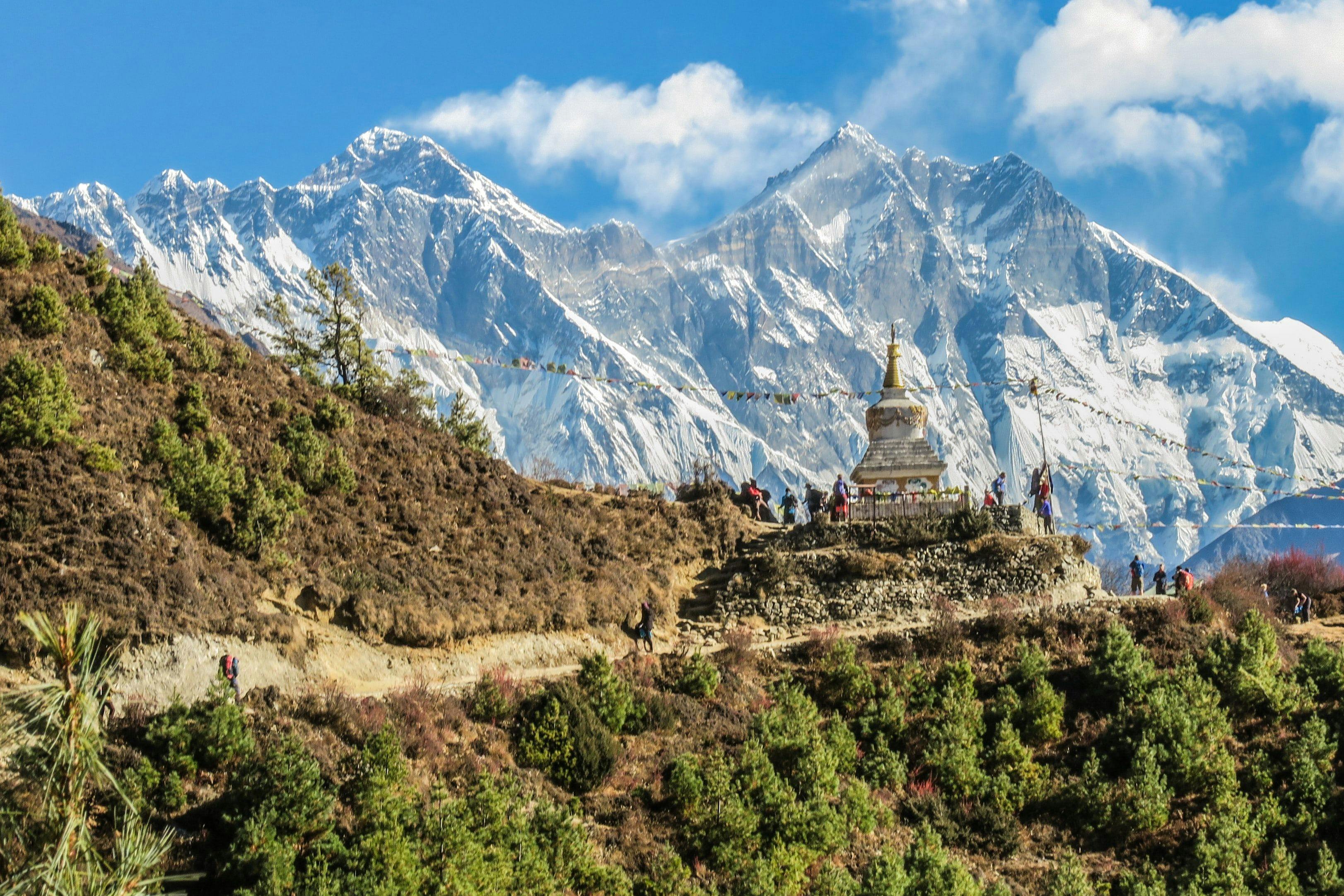 How To Apply For The Nepal Tourist Visa
Finally, you can now start your application process. If you were worried on how you'll do it? Don't worry, in this section we will cover the following:
Ways To Apply For The Nepal Tourist Visa?
Before you start your application process you need to know where are you going to apply. So here are the ways you can apply for the Nepal Tourist visa:
Through Atlys, it helps you ease the Nepal application process. You can expect a step-by-step guide throughout the application process, a straightforward application process to complete in 10 minutes. Also get real-time notifications after you've applied, you won't miss out on your Evisa application status.

Through Nepal embassy website, you can start your application process on the Nepal embassy website, and follow the instructions for the application process as you complete it.
Steps On How To Apply For The Nepal Tourist Visa
Now that we've covered the requirements for the Nepal visa, you can start your application process.
Step 1 Register Your Application
You first need to register for your Nepal Tourist Visa. The form is relatively simple to fill out and shouldn't take you long. After completing your form and submitting your supporting documents, you can track your visa application from the same link.
Step 2 Gather All The Required Documents
After you've completed the registration process, you can start collecting all the required documents. First, double-check that you have all the required documents for your Nepal Tourist Visa application process. If you don't, your documents will be sent back to you. Furthermore, you'll need to restart the application process and submit the documents you didn't include in your 1st application. Another important document you need to get is the pre-paid return envelope with a tracking number. You'll need this in the next step.
Atlys will automatically give you the document checklist for your visa application.
Step 3 Fill In Your Online Visa Application Form
Once you've gathered all your required documents, you can start filling out your visa application form. While filling out the form, ensure that the information you provide is correct and accurate. Always double-check that you've entered the correct information in the required fields. As soon as you've completed this step, you're almost done with the application process.
Step 4 Mail Your Visa Application
Now that you've collected all the required documents, you should mail your documents to the Nepal Embassy/Consulate you have selected. All documents must be in your envelope and sent to the correct address. Once again, double-check that the address is correct.
Suppose you live in New York, New Jersey, Connecticut, Pennsylvania, Massachusetts, Vermont, New Hampshire, Rhode Island, and Maine. In that case, you can apply to the Consulate General of Nepal in New York.
Consulate General of Nepal in New York216 E 49th Street, 4th FloorNew York, NY-10017Email: cgnnewyork@mofa.gov.np
Suppose you plan to apply to the Embassy of Nepal, Washington DC, USA. In that case, you can mail your visa application to the following address:
2730 34th Place, NW, Washington, DC 20007Telephone: +1 (202) 667 4550Fax: +1 (202) 667 5534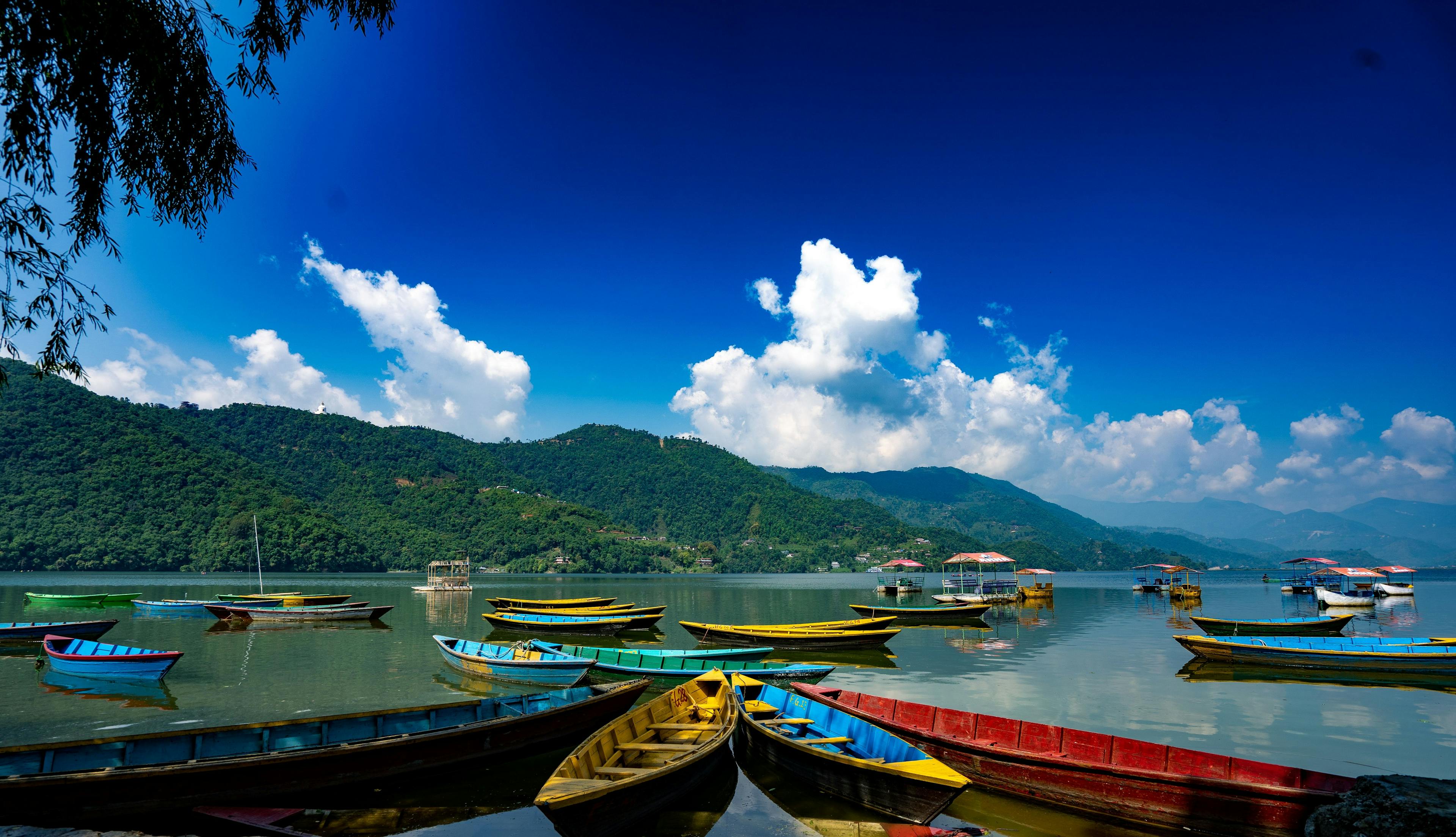 How To Check Your Nepal Visa Status?
After completing your application, you can check your Nepal visa status. You'll need to follow these steps:
Enter your submission number

Enter your Passport number
Then click on Track Application.
Can My Nepal Visa On Arrival Be Denied At The Airport?
Yes, it is possible for your Nepal Visa on Arrival (VOA) to be denied. While the VOA option allows eligible travelers to apply for a visa upon arrival at designated entry points in Nepal, the immigration officer has the final discretion to approve or reject the visa application.
Several factors can contribute to a VOA denial, such as:
1

Failure to Meet Eligibility Requirements: If you do not meet the specific eligibility criteria for the VOA, including valid passport, supporting documents, and sufficient funds for your stay, your application may be denied.

2

Incomplete or Inaccurate Documentation: If your VOA application is submitted with incomplete or incorrect information or lacks the necessary supporting documents, it may result in a denial.

3

Security or Immigration Concerns: The immigration officer may deny the VOA if they have legitimate security concerns or doubts regarding your purpose of visit, intentions, or immigration history.

4

Previous Visa Violations: If you have violated visa regulations or overstayed your permitted duration of stay during previous visits to Nepal, it may negatively impact your chances of obtaining a VOA.
Happy Traveling
You know the process for your next 15/30/90-day Nepal Tourist Visa. After reading through this blog, you should know what to expect when applying for your Nepal Tourist Visa. You can easily apply for your new Nepal Tourist Visa. Good luck and safe travels.
Frequently Asked Questions
Nepal has its own mandatory Arrival form for passengers (health declaration form) visitors need to fill in before their flight. After completing the form, you must possess the printed receipt with a barcode. This form will be submitted once you arrive in Nepal. Therefore, ensure that you fill out this form a few days before your flight.
Author:
Mable Chidi
Verified Author: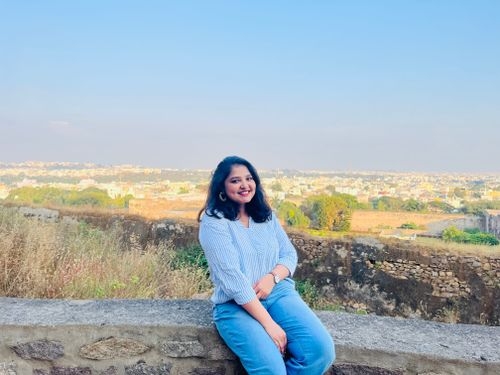 Nikhita Rathod