Last Updated : Sep 4, 2023
Atlys in the news
Americans love to travel! In 2019, Americans indulged in 2.3 billion domestic trips. With much of 2020 spent at home and the summer approaching, people are now eager to get back on the road.
Unfortunately, we are still living in the time of a global pandemic and have to plan our vacations accordingly. The good news is that Atlas has done exhaustive research to come up with top COVID safe cities. We have used average daily cases, outbreak trend and percent of vaccinated population to come up with the following cities. Needless to say, continue to follow CDC guidelines on travel.
1. San Francisco, CA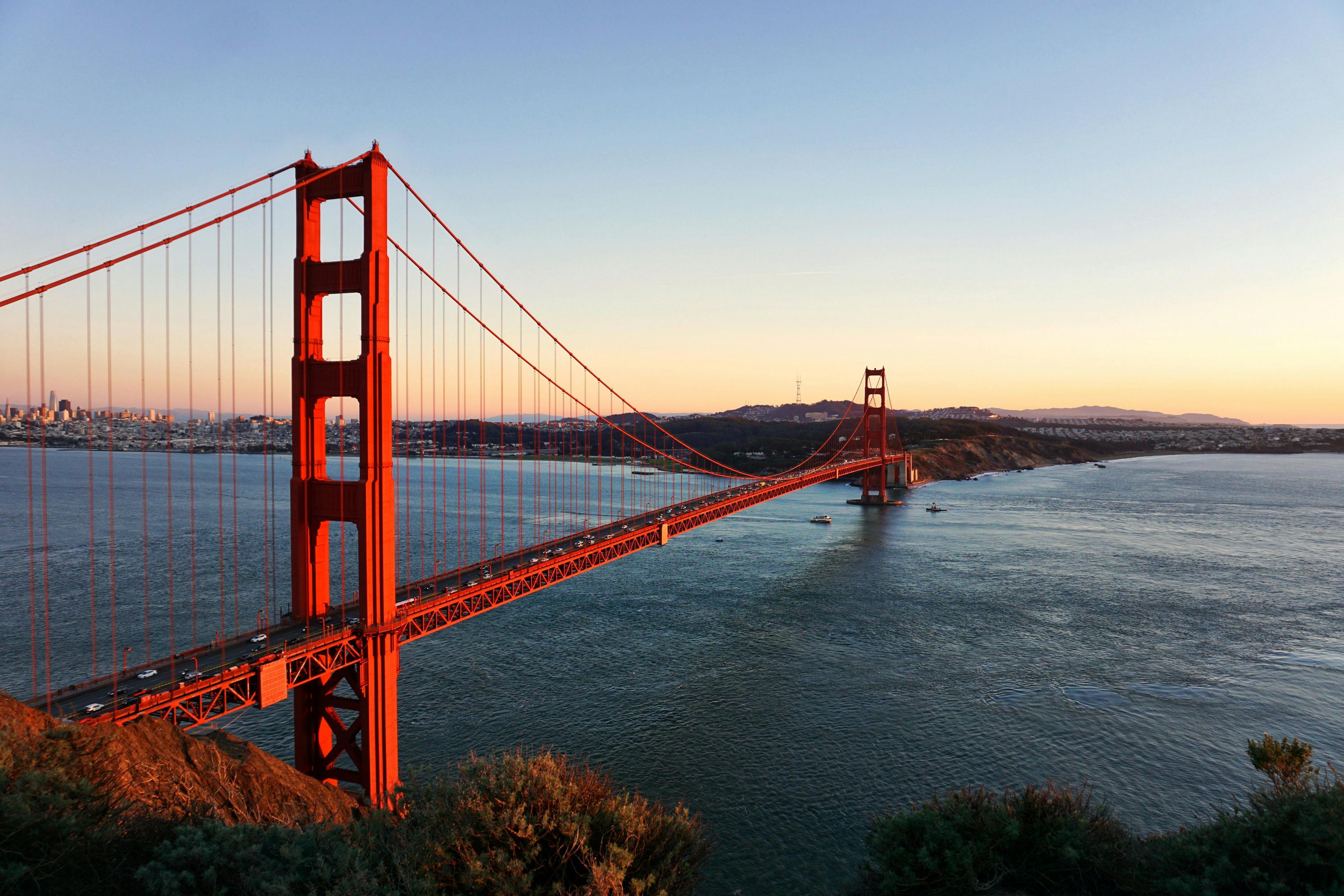 Avg daily cases/100k: 3.3
Full vaccinated adults: 49%
San Francisco was one of the earliest cities to initiate a stay-at-home order and hence has escaped the worst of outbreaks. With every other adult vaccinated and daily case rate declining, San Francisco is one of the safest large cities to travel to.
Known for its liberal outlook, this diverse city is well known for the shiny red Golden Gate Bridge and breathtaking views of the Pacific Ocean. The Victorian architecture, hilly terrain, amazing Mexican and Asian food, scenic parks and hiking trails, this city has it all. The only downside is that San Francisco is one of the priciest cities in the US and hence visitors are suggested to factor that in while preparing their budgets.
For sourdough lovers, Boudin Bakery at Fisherman's Wharf is a must-visit!
Atlas Rating
2. Deadwood, SD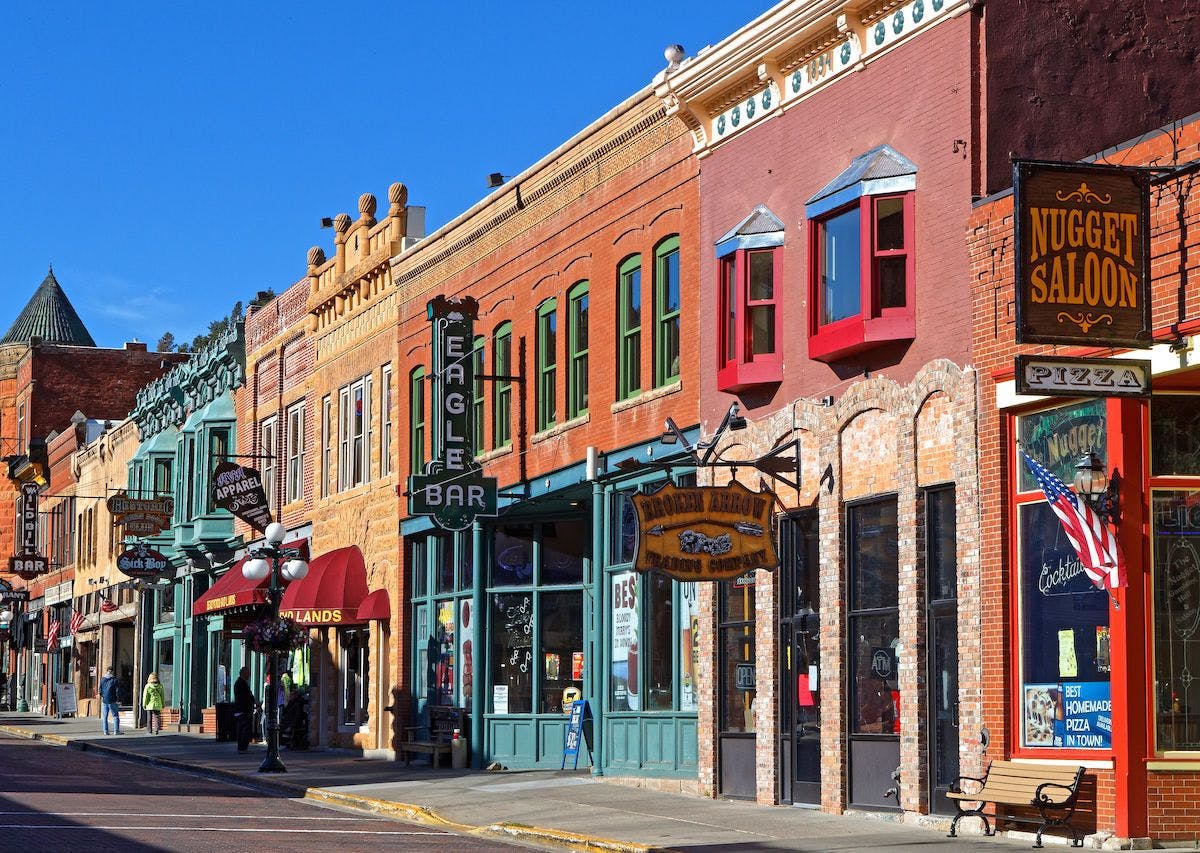 Avg daily cases/100k: 2.6
Full vaccinated adults: 32%
With low daily case rates and vaccinations going up, this city in the Northern Black Hills of South Dakota can be a COVID safe vacation spot.
If you are into gambling, history, wine, hiking and winter sports, Deadwood is the place for you. Being here transports you to the era of the Old West and gold miners. Main Street, Mount Moriah Cemetery and Adam House bring alive the stories of folk heroes such as Bill Hickok. End your evening at the famous Nugget Saloon with a beer and a pizza.
Atlas Rating
3. Bar Harbor, ME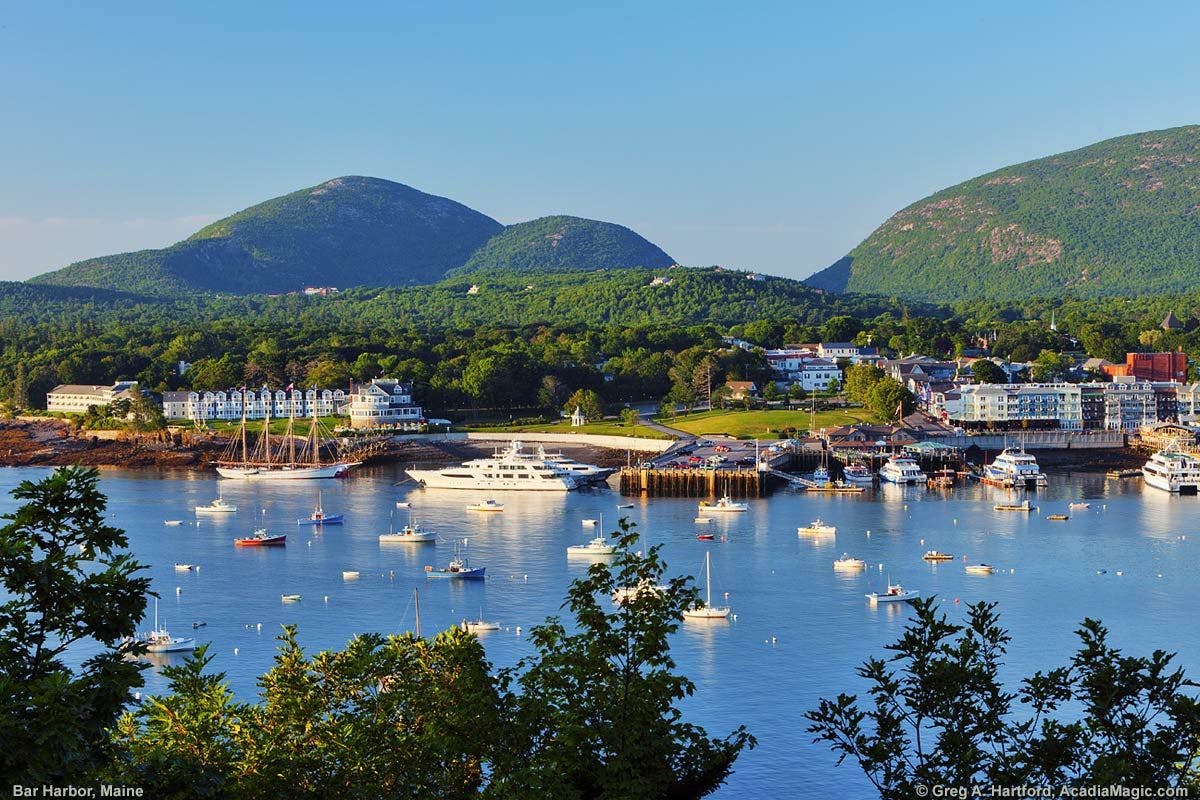 Avg daily cases/100k: 1.8
Full vaccinated adults: 50%
Data suggests Bar Harbor is winning the battle against COVID. Case rates have been progressively dropping since Mid-April which makes Bar Harbor a great option for a COVID safe vacation.
Bar Harbor is the gateway to Acadia National Park featuring rugged coastlines and lush forests. The main attraction here is Frenchman Bay, with restaurants boasting dramatic views of the Ocean. For the culture seekers, visit the Dorr Museum of Natural History and Abe Museum to soak in the rich history. Don't forget to visit Paddy's Irish Pub for live music on the waterfront.
Atlas Rating
4. New Orleans, LA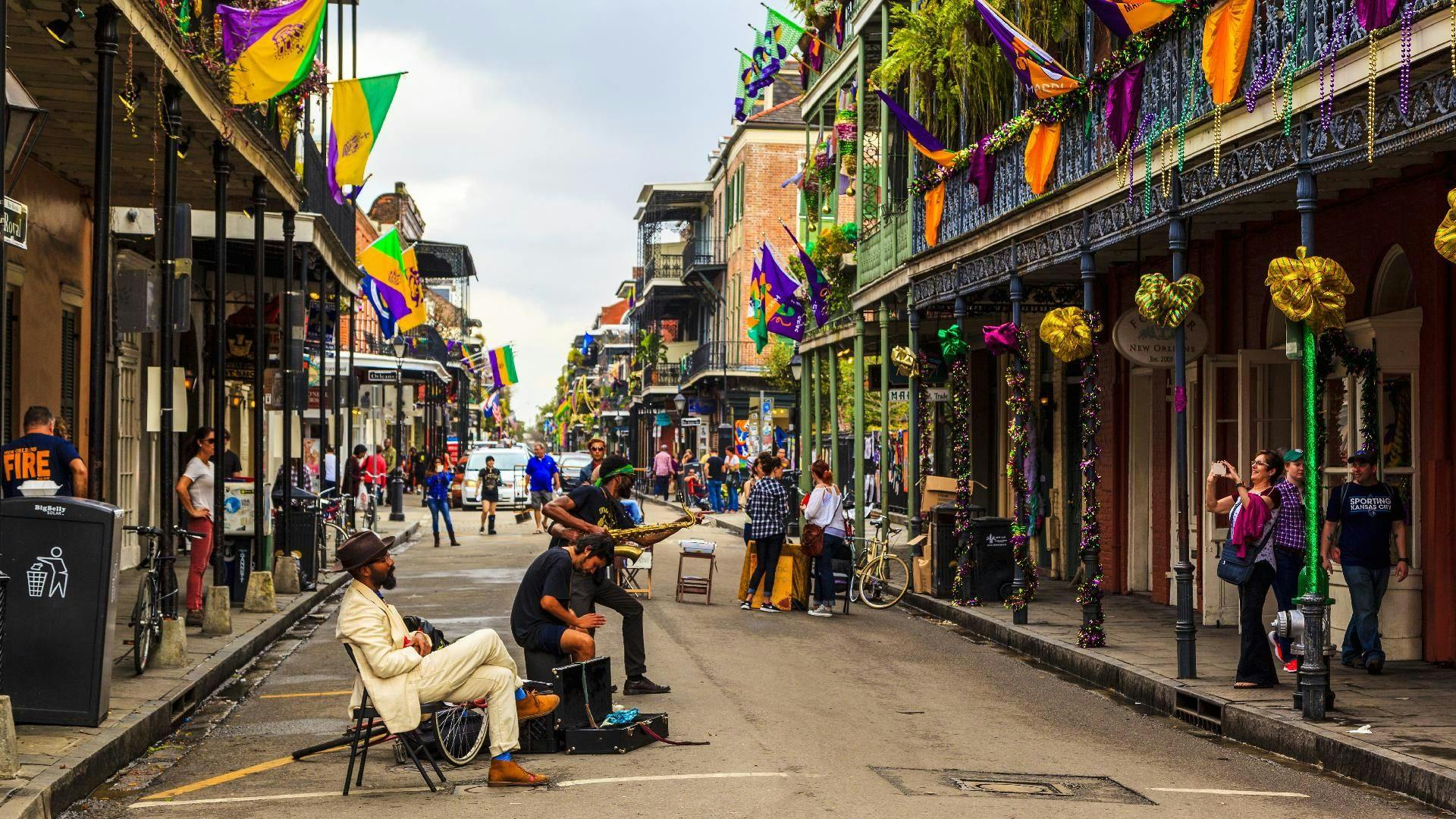 Avg daily cases/100k: 5.8
Full vaccinated adults: 38%
New Orleans is a unique city with a culture embodying French, American and African values. Walk down Bourbon Street in the world-famous French Quarter to experience a plethora of historic bars, cocktail lounges, and hangouts with live music. One of the few cities to have an open container policy, you will see to-go drinks galore.
Café du Monde is a must visit for coffee and beignets!
Atlas Rating
5. Kailua-Kona, HI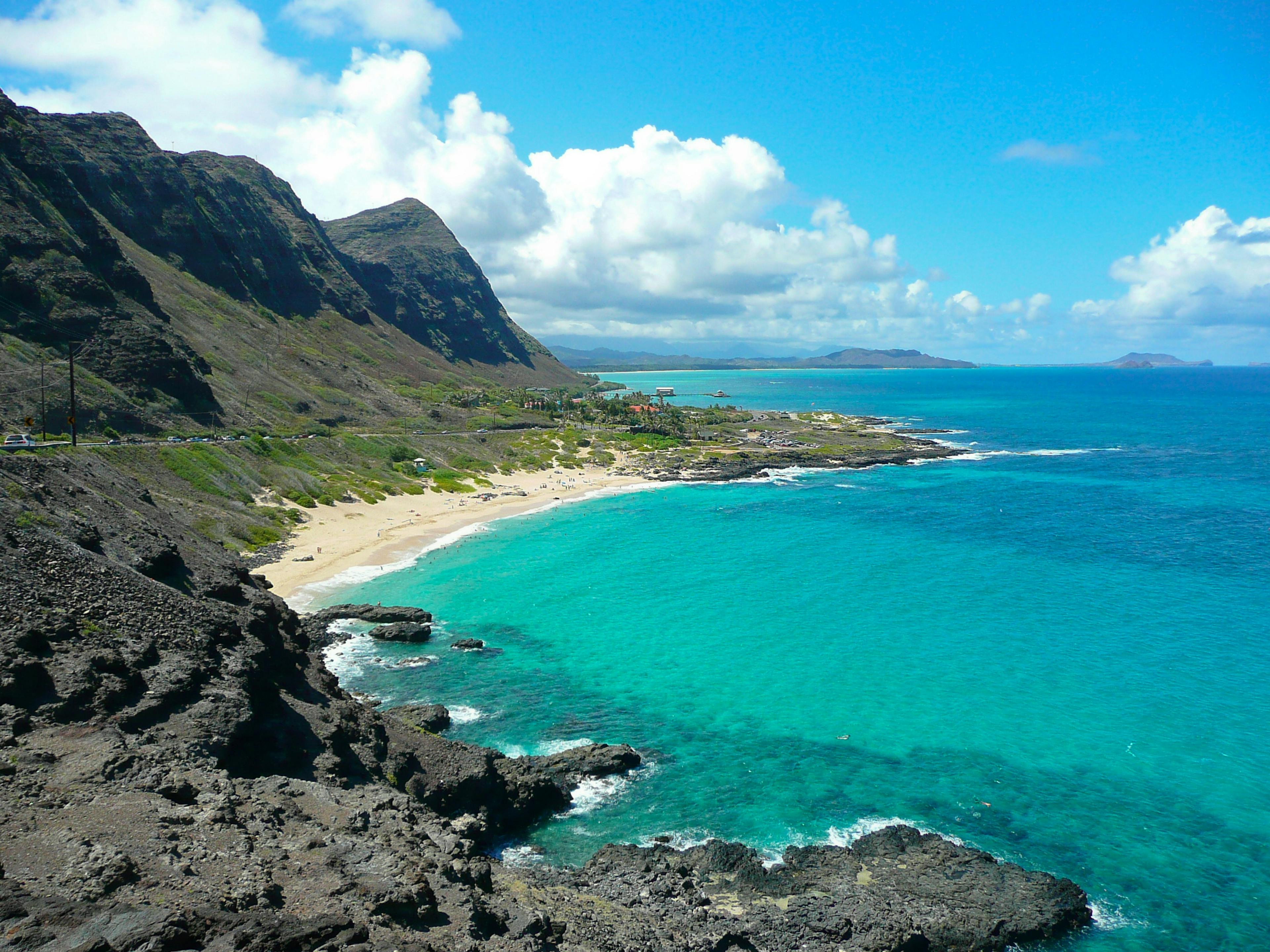 Avg daily cases/100k: 2.6
Full vaccinated adults: 36%
Kailua located on the western coast of the Hawaiian Islands (the Big Island), has one of the lowest covid rate amongst other islands. If you are looking for a safe holiday spot in Hawaii, this is your best bet.
This seaside town has many dreamy white san beaches, volcanic landscapes and vibrant local markets. The weather is dry and sunny and is ideal for snorkeling and swimming.
Start the day with a lesson in Hawaiian history by strolling around the Kailua Pier. Kona has built a worldwide reputation for its 'Kona coffee' which grows on the shady slopes of the Hulalai volcano. For coffee enthusiasts, join the tour organized by Hula Daddy, a premier grower of Kona coffee. End the evening with mai-tais at On the Rocks, a beach bar with great views of the ocean and live music!
Atlas Rating
Traveling to Hawaii? Download the Atlas App for auto filing of all health forms required by Hawaii.
6. Glacier National Park, MT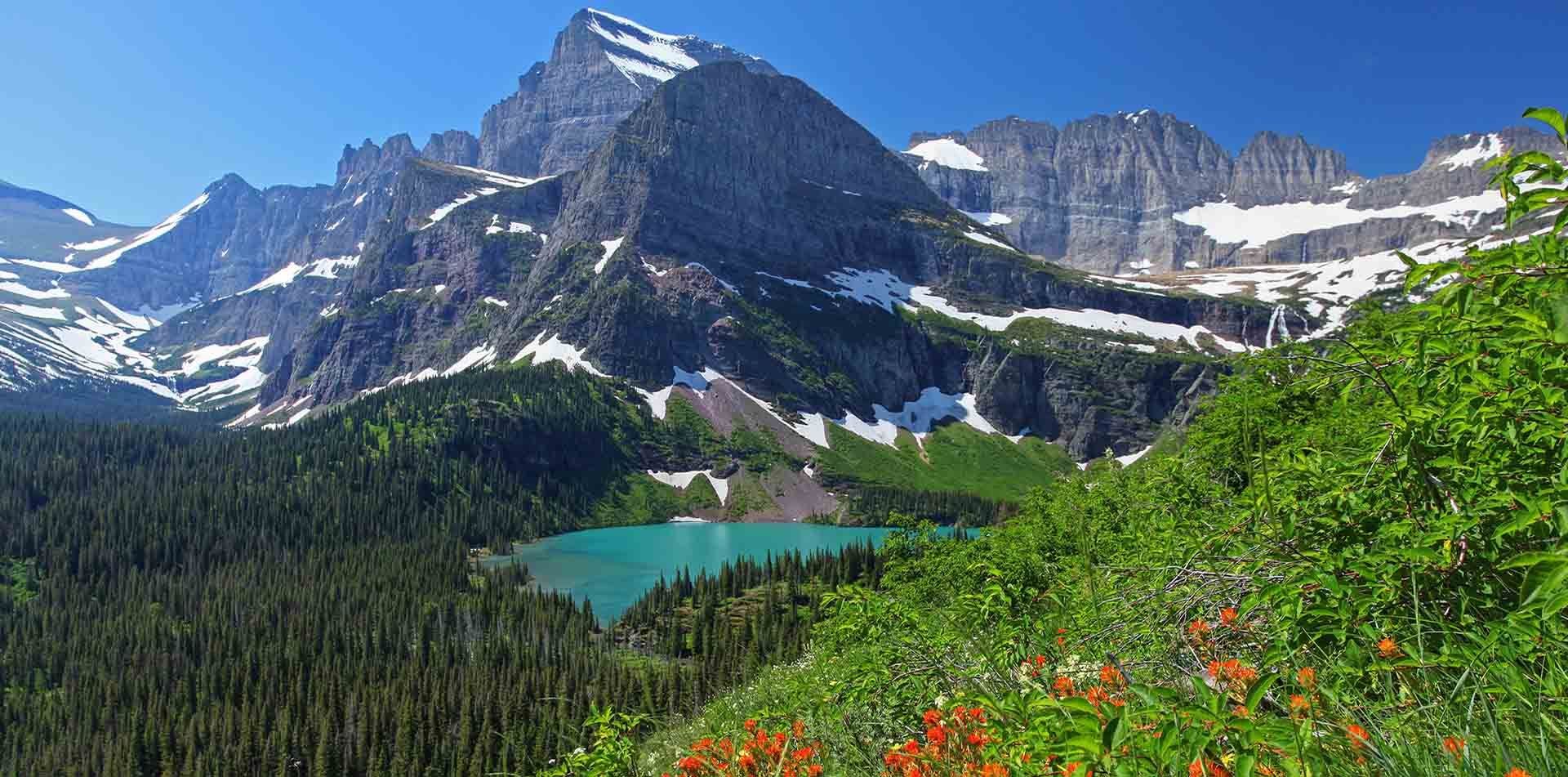 Avg daily cases/100k: 0
Full vaccinated adults: 52%
With a daily case rate of 0 and high vaccination coverage, Glacier National Park is the safest vacation spot.
If you are seeking wilderness and solitude, Glacier's rugged mountains and pristine lakes offer the perfect getaway. Hiking, camping, biking, rafting, fishing and boating, Glacier is paradise for outdoor lovers. For the not so adventurous, Avalanche Lake Trail offers the best sights for minimal investment. Flanked by mountains, St. Mary Lake is a must visit. It is Glacier's second largest lake and the best time to visit is sunset. Additionally, experience one of the best drives in America on the Going-to-the-Sun Road
Do not miss out on Glacier's special - Huckleberry ice cream!
Atlas Rating
7. Sedona, AZ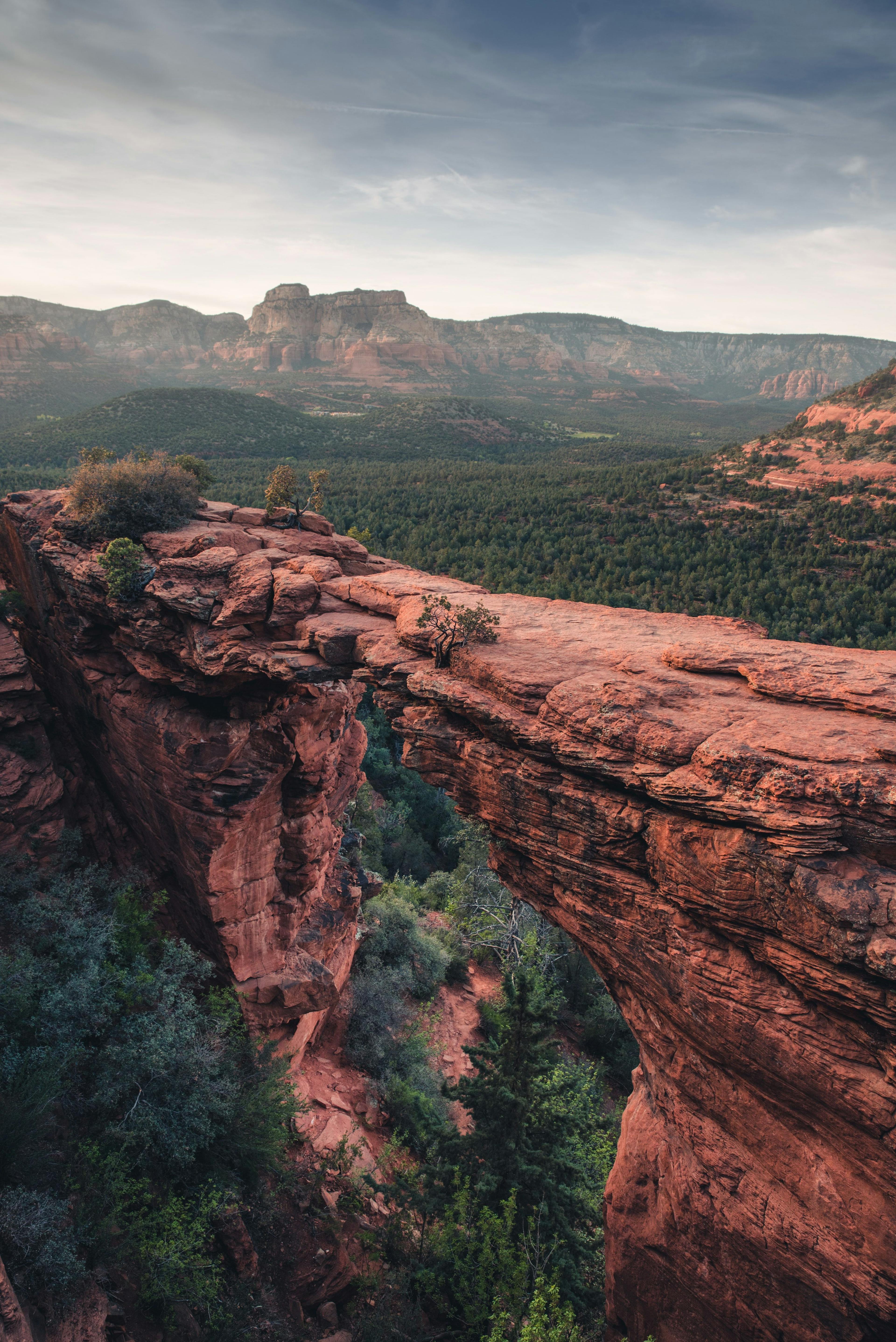 Avg daily cases/100k: 7.2
Full vaccinated adults: 27%
The safest activities are outdoors so here's another covid safe vacation spot with outdoor adventures galore.
From the moment you arrive here, you will feel positive energy emanating from the glowing red rock formations. The Mars like terrain offers 300 miles of desert hiking trails. For advanced hikers, the Cathedral Rock Hike offers tremendous views over Sedona. Want a break from hiking? Sign up with Sedona Off-road Adventures for a 4X4 trip over the rocky and rugged terrain. Creekside Coffee is highly recommended for a quick pre-hike breakfast surrounded by the red peaks!
Atlas Rating
8. Los Angeles, CA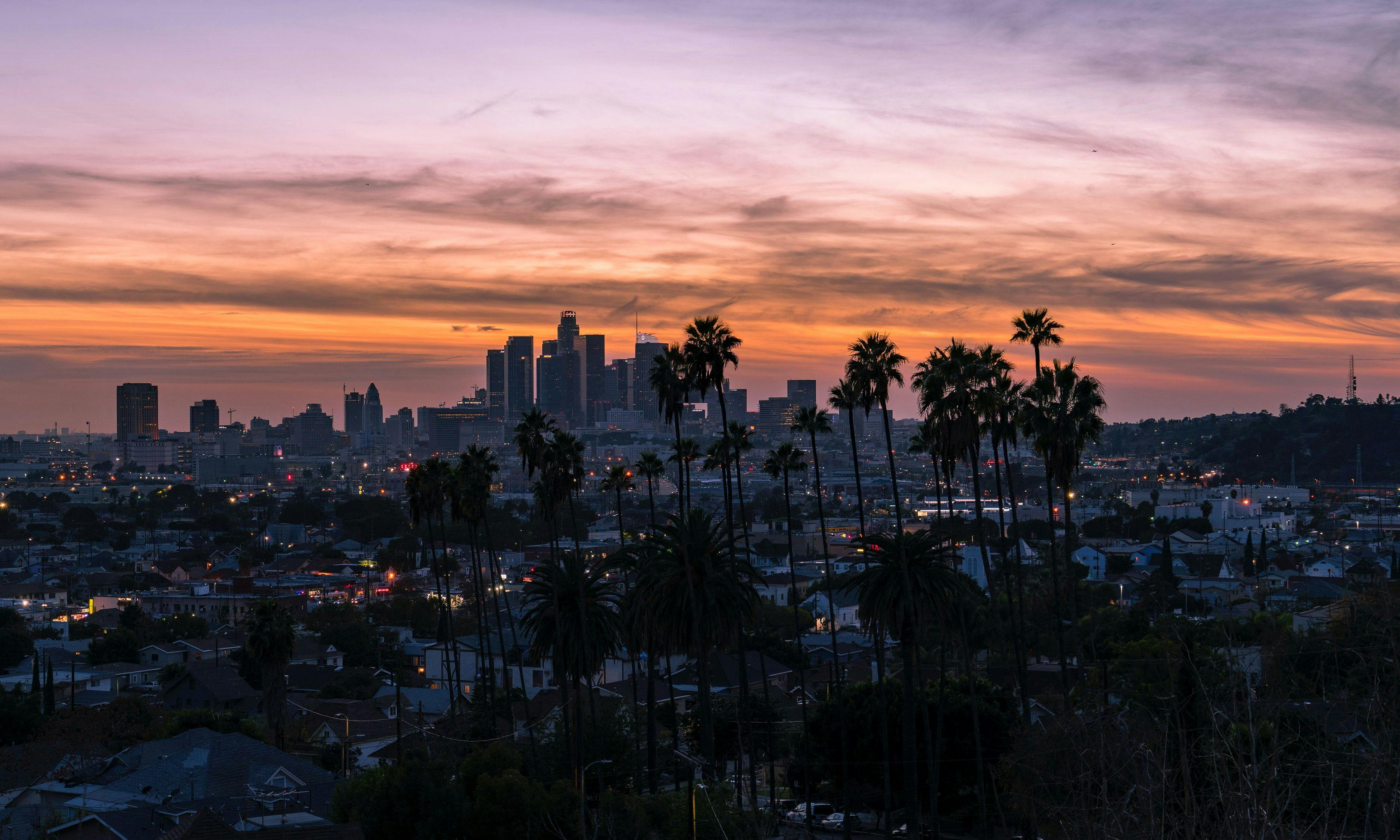 Avg daily cases/100k: 3.3
Full vaccinated adults: 40%
LA was hit hard with COVID but with vaccinations creeping up, daily case rates have significantly dropped. For those looking to visit a big dense city, LA is the safest out there.
Los Angeles is the most eclectic city. With a vibe ranging from hip to upscale to surf-casual, everyone will find a part of the city that resonates with them. From shopping and sports to mountains and beaches, LA has got it all. Los Angeles's dining scene is like no other and boasts a cuisine that represents the world. LA being Hollywood headquarters, fans of the movies would enjoy the Hollywood Walk of Fame and Universal Studios. For those seeking outdoor adventure, a seaside bike ride on the Marvin Braude Bike Trail is highly recommended.
Do get a drink by the sea at The Bungalow, Santa Monica during sunset!
Atlas Rating
For those looking to travel internationally, we recommend visiting The Bahamas, Iceland, Greece, or Croatia!