15 BEST Things To Do In Aruba - The Perfect Vacation
Last Updated : Oct 2, 2023
Atlys in the news
Top Things To Do In Aruba
What To Do In Aruba - An Aruba Travel Guide That Will Fulfill All Your Traveling Needs
If it's your 1st or 10th time traveling to the popular Dutch island of Aruba, you will find that there are plenty of activities you can enjoy during your vacation. Aruba is perfectly located, with Curacao and other Antilla islands just a quick boat ride away. For some, all of the options might make it difficult to plan what to do in Aruba. That is why in this guide, we will list activities for each type of traveler, with some handy travel tips, to ensure that you have the best experience during your stay in Aruba.
What Are The Top Aruba Activities For Couples?
In Aruba, a former colony of the Netherlands, there are many different activities that you can do to make your trip romantic and unforgettable. Here is a list of our top 3 romantic activities you can enjoy.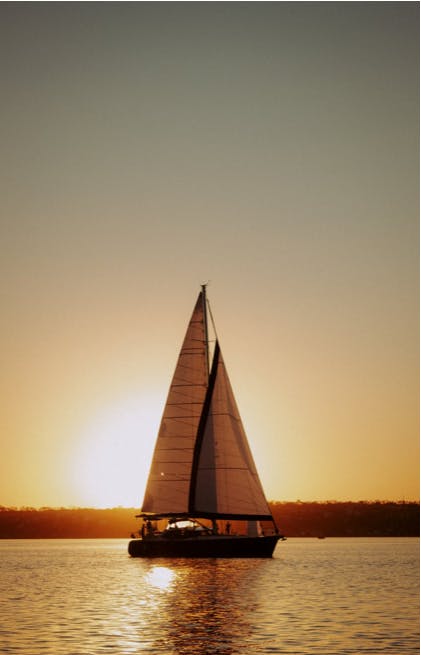 Enjoy A Sunset Cruise In Aruba
Start an unforgettable evening on the turquoise oceans with an Aruban style cruise. Honeymooners or couples can enjoy a romantic cruise that showcases the beauty the island has to offer. Bathe in the sun as you watch it set over the horizon, turning the skies to brilliant orange and amber. As the sun sets, you will notice little sparkling stars light up the sky, creating an unforgettable moment. This is a romantic moment you want to experience with the person you love.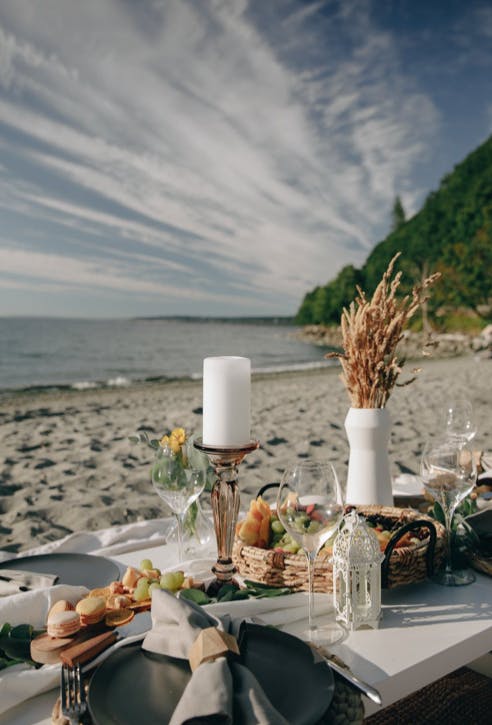 A Romantic Dinner For 2 On The Beach
This activity is perfect for those who want to surprise their partner with a romantic outdoor outing. Plenty of resorts offer excellent dining options on the beach. Soak up the sunset while sipping on a glass of wine and eating delicious cuisine, lose yourself in the picture-perfect scenery, and gaze at the night sky while enjoying each other's company. You do not want to miss this activity while you are in Aruba for a romantic getaway.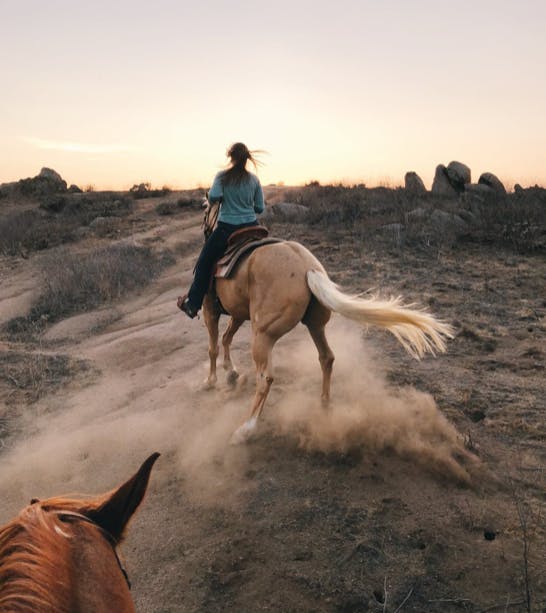 Natural Pool Horseback Riding Tour In Aruba
Adventurous couples will definitely enjoy the horseback riding tour Aruba offers. Your trip will include a horse ride through sand dunes and incredible landscapes. During your horse ride, you will have a breathtaking view of the ocean beside you. Before your journey comes to an end, you will stop at a natural pool which boasts turquoise waters. Here you can enjoy a refreshing swim before traveling back.
We only listed our top 3 romantic activities, but there are many more things you can do in Aruba to make your trip even more romantic. Other activities include a spa day, a romantic dinner, and a relaxing day at the beach. Before applying for your ED Card, be sure to include these romantic activities in your itinerary.
What Are The Top Adventurous Things To Do In Aruba?
Aruba has activities that will meet every traveler's needs. If you are an adventurous traveler seeking a thrilling and exciting experience in Aruba, we have some great activities for you. Here is a list of our top 3 adventurous activities you can enjoy in Aruba.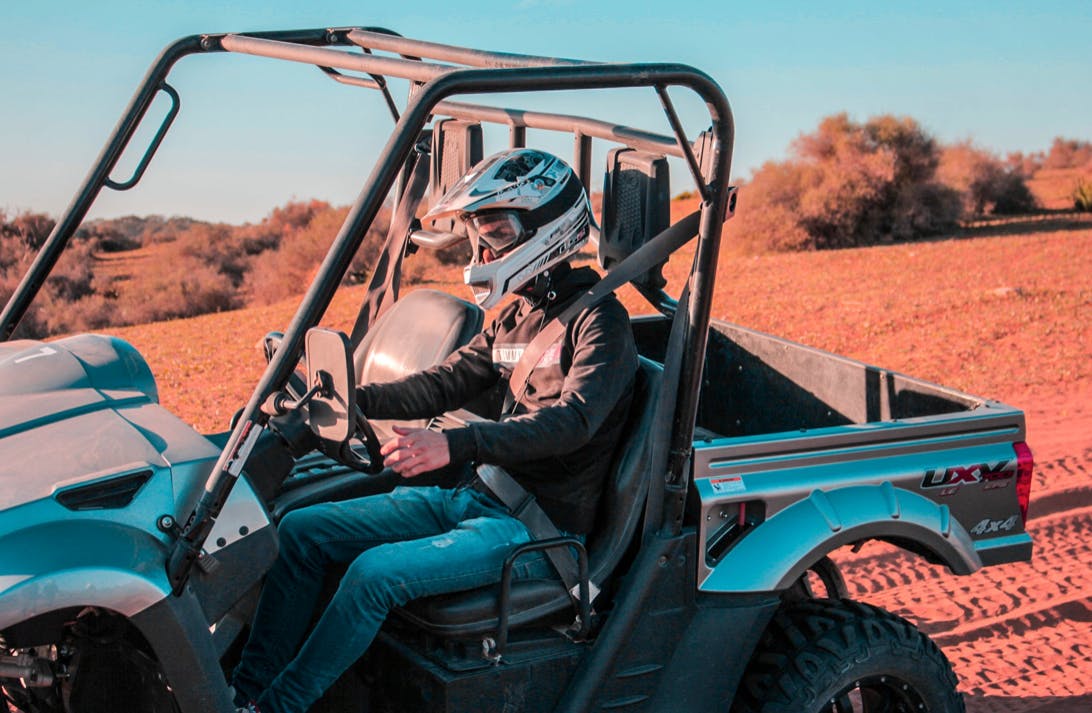 Enjoy A Heart Pumping UTV Ride In Aruba
Jump into a utility task vehicle (UTV) and roam the rugged, desert terrain of Aruba. You are allowed to drive your own UTV, making it possible to decide if you want to race around turns or speed over bumps. While behind the wheel, you will experience incredible landscapes and breathtaking scenery. During your trip, your guide will guide you to the Boca Cave pool. Here you can enjoy exciting cliff jumping, making the experience even more thrilling and worthwhile. This exhilarating adventure will leave you breathless and is sure to satisfy your adventurous needs, making it one of the top adventurous things to do in Aruba.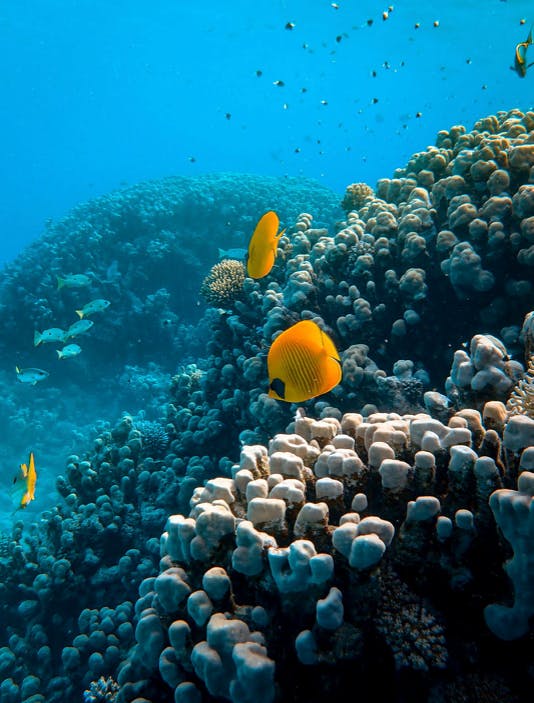 Experience The Underwater World Through Solar-Powered Sea Scooters
If you like exploring the underwater world, you will love this activity. Dive into the deep blue ocean with your solar-powered sea scooter and experience life in the Aruba waters. Gaze at the beauty hidden underwater, or explore the mysterious shipwreck effortlessly with your sea scooter. This snorkel adventure is unforgettable and will leave you wanting more, making it another top adventurous thing to do in Aruba.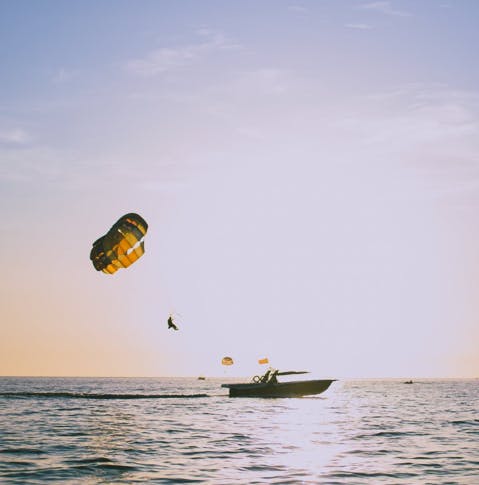 The Ultimate Parasailing Adventure In Palm Beach
Located near Oranjestad, this thrilling experience will have you flying above the clear blue oceans of Aruba. Here you have the opportunity to see the full beauty of the island. If you are looking for a more daring experience, you can ask the captain to dip you into the water. This Parasailing Adventure will allow you to witness indescribable scenery while fulfilling all your adrenaline needs.
What Are The Top Things To Do In Aruba With Kids And Family
Planning a family vacation with kids can be tedious. You will need to entertain everyone in your family, and that can be hard to do. Luckily, Aruba offers some great family-friendly activities that are sure to satisfy everyone's vacation needs. Here are our top 3 things to do in Aruba with kids and family.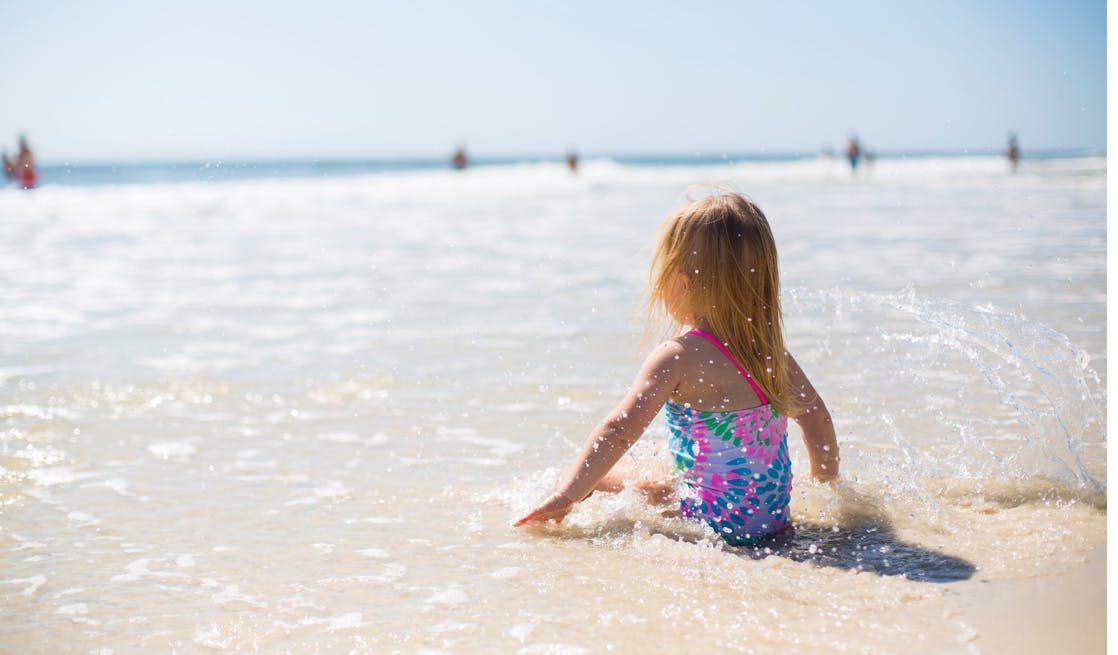 Enjoy Baby Beach With Your Family
Baby Beach is a beautiful white sand beach that provides fun for the entire family, making it one of the best beaches in Aruba. The shallow waters offer little swimmers a safe water experience they can enjoy with other little ones. Parents can relax under the sun or enjoy some activities like volleyball and snorkeling. The beach is populated with plenty of wildlife, like fish and turtles, which is sure to spark your kid's interest. Another benefit of Baby Beach is its easy access to restaurants. It is no wonder that a visit to Baby Beach is one of the best things to do in Aruba with kids.
Pro tip: Remember too pack put on sunscreen. You do not want to end your day with painful sunburns.
An Underwater Semi-Submarine Experience
This water expedition is one of the top things to do in Aruba with kids. No matter the age, the entire family will enjoy this adventure. The Semi-Submarine allows you to experience the underworld life with your family. An informative guide will talk you through the breathtaking Arashi Reef and everything there is to know about the water life surrounding it. Your little ones will have the opportunity to spot and learn about many different sea creatures like sea turtles, beautiful fish, and sharks. This experience is sure to keep your kids entertained and happy.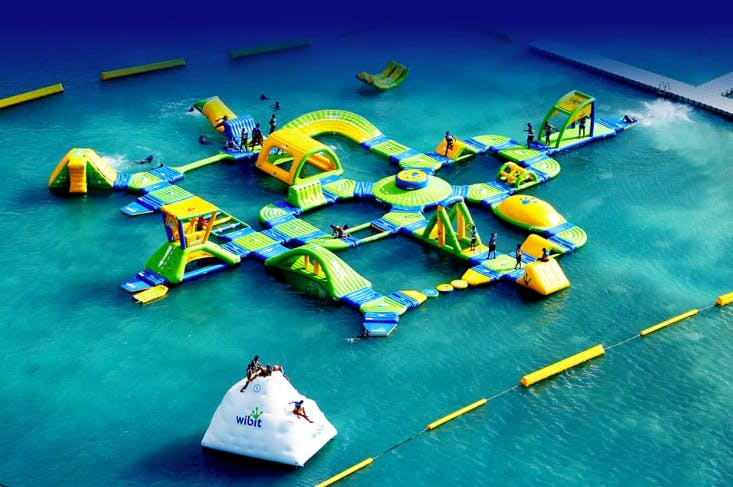 Splash Park Aruba For The Ultimate Fun Experience
Splash Park Aruba is like a water park but in the ocean. Essentially it is an inflatable water park that sits on the ocean. The Splash Park offers activities for the entire family. Older kids can enjoy numerous obstacles and slides, while younger children can enjoy dedicated play areas, each with its own unique challenges and activities. This is not only for children though, but parents can join in on the fun as well. There are also plenty of other water sports parents and older kids can partake in. The Splash Park offers a fun day at the beach and will leave your family exhausted and happy. After a long day at Splash Park, you can enjoy delicious foods at the food court with your family, while talking about the day's exciting events.
Before planning your itinerary, be sure that you and your family have everything set for your Aruba ED Card.
What Are The Top Non-Touristy Things To Do In Aruba?
Sometimes, Aruba may feel like a tourist island rather than a vacation island. To break away from the tourist vibe, we have included Non-Touristy things to do in Aruba to make your experience unique and unforgettable. Here are our top 3 Non-Touristy Things to do in Aruba.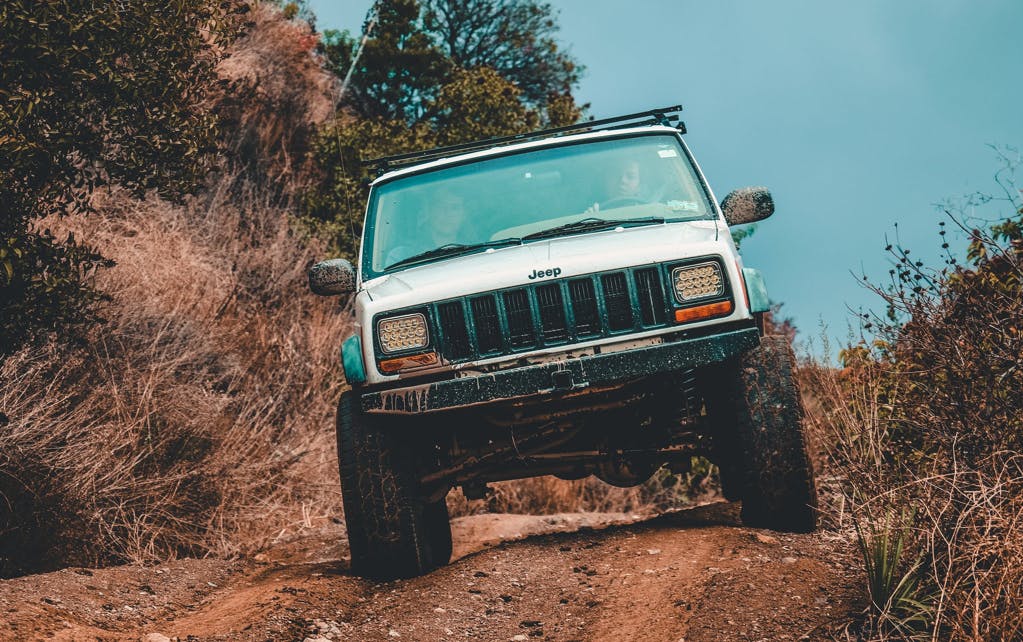 Rent Your Own 4x4
If you are looking to explore Aruba without a guide telling you where to go or what to do, you can opt to rent a 4x4 for yourself. This will allow you to create your own adventure in Aruba. Grab a map and jump into the 4x4 and enjoy the experience of exploration. You may find some well-hidden gems during your trip. Apart from the exploration adventure, there are incredible things and awe-inspiring places to see in Aruba. Be sure to make the most out of your 4x4 adventure trip, as you will have amazing sightseeing opportunities and will be making irreplaceable memories.
Hike Hooiberg Mountain
If you are looking for a peaceful activity during your trip to Aruba, you can choose to hike Hooiberg Mountain. During this short hike, you will experience gorgeous scenic views and see beautiful greenery. Get lost in thought as you climb the steep mountain that takes you to breathtaking views of the island. On a clear day, you might just see Venezuela when reaching the top.
Discover And Eat Local Foods
Instead of eating the fancy food that Aruba offers to tourists, try finding local restaurants in your town. Ask locals to point you in the correct direction. There is a lot of joy from exploring a town on your own and discovering things other people haven't. We recommend that you stay on the lookout for restaurants "Old Cunucu House" and "Indo". Both of these restaurants will blow your taste buds away and will leave you satisfied.
What Are The Things To Do In Aruba When It Rains?
Unfortunately, nature may sometimes spoil all your plans when visiting Aruba. Sometimes some travelers are unfortunate enough to experience rain during their visit. Luckily we have created a top 3 list of things to do in Aruba when it rains, so you can still enjoy your trip.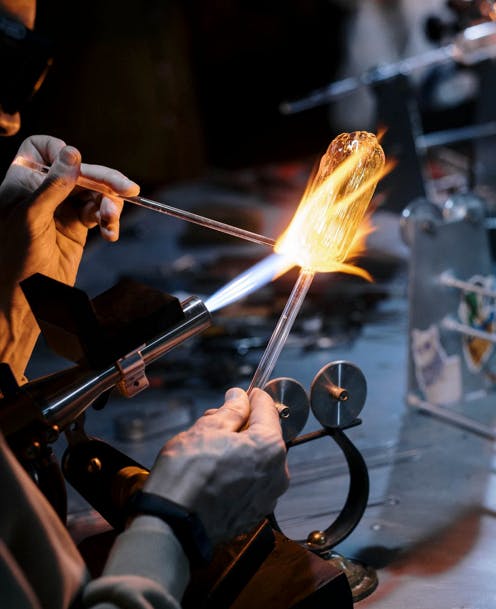 Aruba Glass Ceramics
This is an unusual activity which you will definitely enjoy. On a rainy day, you can opt to go to Aruba Glass-Ceramics. Here you can see different art pieces made from glass. You will also have the opportunity to watch an artist make glass pieces right before your eyes. Another option is to take part in the "glass bead making class". In this 3 hour class, you will learn how to melt glass and turn it into glass beads. These glass beads are something you can take home with you to remind you of that one rainy day in Aruba where you had this lovely experience.
The Hilarious Comedy Club Experience
Aruba Ray's Comedy Club can be enjoyed no matter the weather, making it perfect for those rainy days when you have nothing to do. These 2-hour shows will include 3 - 4 talented comedians that are sure to leave your sides hurting. This hysterical show will have you coming back every time you visit Aruba, making it one of the best things to do in Aruba when it Rains.
The Escape Room In Aruba
The great thing about escape rooms is that you don't need to be outdoors to enjoy this thrilling experience. In this Aruba Escape Room, you work together as a CSI team with the goal of solving different puzzles and challenges. Some might be easy, but others may be more challenging. Ensure to communicate with your team so you can escape the room in time.
Pro tip: While planning your trip to Aruba, ensure that you check what the weather will be like. This can save you a lot of headaches in the future. Once you have decided on a date, and you are happy with the weather conditions, you can check here to see how to apply for your Aruba ED Card.
FAQ's
Are There Any Other Worth While Things To Do In Aruba?
Yes there is. Although we didn't mention every single thing you can do in Aruba, here is a short list of some other activities worth mentioning:
Visit Arikok National Park

Enjoy Eagle Beach for a day

See the incredible Divi trees in the Arikok National Park

Book an incredible scuba diving experience

Go see the California Lighthouse

Stay a night in the famous Case Del Mar Beach Resort situated on a less crowded section of Eagle Beach.
Do I Need A Visa To Travel To Aruba?
There are some countries that are allowed to travel visa-free to Aruba. If you do not reside in one of the visa exempt countries you will need to y for an Aruba ED Card
What Is The Daily Cost To Have A Vacation In Aruba?
Like any other Caribbean Island, Aruba can be very expensive. We have set out a daily estimate that you can use as a reference.
Backpacker - $70 per day
Mid-Range - $145 per day
Luxury - $355 per day
When Is The Best Time To Visit Aruba?
The best time to visit Aruba is during the offseason which is from April to August and since the island is outside the hurricane belt, there are little to few tropical storms at this time. During this time you will find that prices are lower than peak seasons. If you can, we recommend you plan your vacation during this time.
What Language Do They Speak In Aruba?
The official language of Aruba is Dutch and English, but you will find that plenty of locals speak Papiamento, which is a combination of Portuguese, Dutch, Spanish and West African.
Is There A Nightlife To Enjoy In Aruba?
Absolutely. If you are seeking a nightlife adventure you are sure to find on in Aruba. Aruba boast plenty of exciting nightlife events, bars, and dance clubs. Many bars and clubs have happy hour events. No wonder Aruba is also known as "One Happy Island". For those who enjoy gambling, there are plenty of amazing casinos you can go to around Aruba.
What Is The Capital Of Aruba?
The capital city of Aruba is Oranjestad, which is also the main port.
What Money Is Used In Aruba?
The official Aruban currency is the Aruban Florin. Keep in mind that the US dollar is accepted around the island as well. You will find that plenty of products are in both Aruban Florin and US dollar, currencies. It is also possible to pay for certain services and products with a credit card. We recommend that you check what you want to do in Aruba before traveling there. In most cases you can prebook different activities.
Author: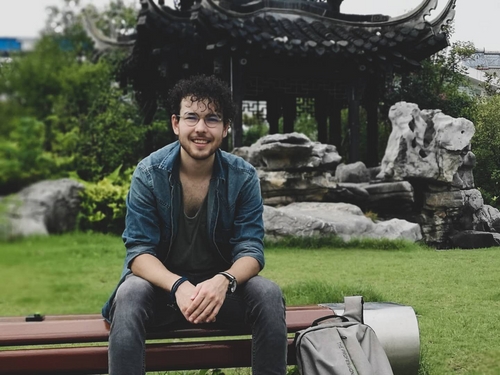 Richard Nathan
Verified Author: