Travel To France From The US: France Entry Requirements And Covid Restrictions
Last Updated : Oct 2, 2023
Atlys in the news
France is back to becoming a lively and vibrant country as the French Government continues to relax the rules and regulations around the coronavirus pandemic. Soon tourists will be flocking to Paris to enjoy the night lights and go to the vineyard for the famous French wines.
Though France is relaxing many of its rules, many are still in place. In addition, the French Government also has many other requirements for visitors coming from non-EU countries. Hence, I have made this blog to assist you in understanding these rules and regulations in depth.
Let us begin with the travel advisory on France for US citizens:
Do I Need A Visa For France
Passengers coming from the non-European Member states might require to get a valid visa pertaining to their purpose in France. However, this blog will focus only on US citizens who wish to visit the country.
Upon arriving in France, you will be subjected to the regulations you must oblige. Moreover, France currently has restrictions for countries with a high level of covid19 cases. Therefore, we will first discuss whether US citizens require a visa, the requirement and as we go further in the blog, we will look at the covid19 requirements.
French Visa For US Nationals
Like many other countries in Europe, France does not require US citizens to get a visa before arriving. Therefore, US citizens can travel visa-free into France for a short stay for tourism, business, or to visit friends and family.
Upon arriving in France, the US citizens must provide the required documents to the border officer to gain access to the country. Additionally, the list of required documents is short and can be obtained easily.
However, US citizens must meet some requirements before allowing entry into the country. If the US citizens meet these requirements, they can stay visa-free for a short period in the country. On the other hand, if US citizens do not meet these requirements, they can be denied entry into France.
Note: US citizens who wish to work, study, or visit France for any other purpose mentioned above must get a relevant visa from the Embassy of France in The US.
French Visa For US Green Card Holders
If a US green cardholder wishes to enter France or the Schengen area, they must first check the eligibility. Unfortunately, not all US green cardholders will have the same benefits as US-born citizens or US passport holders.
US green card holders from countries exempt from a Schengen Visa can visit France visa-free. However, other US green card holders from countries that require a visa to enter the Schengen area must acquire a tourist visa to visit France.
Since France is a Schengen Country, It would be helpful to check our detailed bog on the Schengen Visa Requirements.
US green card holders who wish to apply for their Schengen Visa can do so quickly and hassle-free on Atlys.
What Are The France Entry Requirements For US Citizens?
US citizens must provide all the required documents at the port of entry to ensure a smooth and expedited immigration process. If you are short of any of these documents, you might be questioned by the immigration office or, in some cases, even denied entry into France.
As I mentioned earlier, obtaining these documents should not be difficult. To ensure further ease during the immigration process, have printouts of your documents with you. It would be best to keep your files and travel documents on your mobile phone.
US Citizen Documents Required For Entrance To France
The following documents are required upon arriving in France:
A valid passport valid for at least 3 months after departure from France

The passport should not be older than 10 years

Proof of accommodation such as hotel reservation or hostel booking

If staying with a relative, a certificate validated at the town hall stating information about your stay

Travel itinerary, including your return ticket

Show proof of financial means

If visiting France for a business trip, you must provide the details of the establishments or organizations located in France or proof of business convention
Proof Of Sufficient Funds To Visit France
You must provide proof that you have sufficient money to cover all your daily expenses as well as your medical expense

It is advised to have medical insurance that covers your medical repatriation costs and expenses in the event of death

If you have a hotel booking/ booked accommodation, you need to show that you have 65 euros per day for daily expenses.

If you DO NOT have a hotel booking/ booked accommodation, you need to show that you have 120 euros per day for daily expenses.

If you have a partial hotel booking/ booked accommodation, you must have 65 euros per day for daily expenses for a period that you have your hotel booking. After that period, you must have 120 euros per day for daily expenses.

If staying with a relative, you must show that you have 32.25 euros per day for daily expenses.
ETIAS Requirements For US Citizens To Visit France
ETIAS, or European Travel Information and Authorization System, is a visa waiver program for the Schengen Countries. Currently, it is not a requirement; however, it will be implemented in November 2023. After that, ETIAS will be mandatory for all visa-exempt countries to get the travel authorization.
Check out our in-depth blog on ETIAS and the requirements for more information.
What Are The Covid19 Entry Requirements For France?
Currently, most travel restrictions in France are due to the coronavirus pandemic. However, after the spread of the Omicron Virus, French Government introduced stricter regulations and classified the countries as "Green list countries" and "Orange countries."
Green list countries have a moderate level of covid19 infections, whereas the orange list countries have a higher level of covid19 spread. Additionally, the covid19 restrictions differ for vaccinated and unvaccinated travelers visiting the country.
Vaccinated Travelers Coming To France
The vaccination status for travelers over 12 years old should be fully vaccinated

Fully vaccinated traveler DOES NOT have to present a negative covid19 test result

The Janssen or Johnson & Johnson vaccine must be administered 28 days before arriving in France

Other European Medicines Agency (EMA) approved vaccines such as Pfizer, Moderna, and AstraZeneca's (Vaxzevria or Covishield) second dose should be administered 7 days before arriving in France

A booster shot (messenger RNA vaccine) is mandatory for Johnson & Johnson, Pfizer, Moderna, and AstraZeneca vaccine for adults over 18 years and 9 months.
Unvaccinated Travelers Coming To France
Travelers that are partially or unvaccinated must provide a negative PCR test result taken less than 72 hours before the flight or a negative antigen test result taken less than 48 hours before departure

If you are recovering from a covid19 infection, you must provide a certificate of recovery valid for a period of six months from the date of the examination

A positive result of a PCR or antigen test should be at least more than eleven days and less than six months

Unvaccinated travelers must register on the digital platform éOS-COVID before departure.

Children under 12 are exempt from these formalities.
While you are in France, you must download the Tous Covid App, which allows you to store your vaccination certificate, negative test, or recovery certificate.
NOTE: The French health pass (vaccine pass, pass vaccinal, pass sanitaire) is no longer required.
What Is The Procedure For US Citizens To Enter France?
Upon arriving at France's borders, including air, sea, or land, you must oblige to the administrative procedures. At the border control, you will be required to show all the necessary documents to the immigration officer. The immigration officer will verify the authenticity of the travel documents presented.
The immigration officer will then grant the traveler entry into France by stamping their passport. The passport stamp will declare your entrance into France. If the immigration officer gives you a date before which you must leave the country, then you must abide by it.
How Long Can US Citizens Stay In France Visa Free?
US citizens can stay up to 90 days in France visa-free. However, the number of days you can stay legally in France is determined by the visa stamp on your passport. This time period is decided by the immigration officer at the port of entry, such as the international airport.
US citizens must check their visa stamps and leave the Schengen area before the expiry date on the visa. If you overstay the validity of your visa, you could face legal consequences and can be denied future entry into France.
If US citizens wish to stay for a more extended period, they must get a visa that allows it. Additionally, you cannot remain within the Schengen area, including France, for over 90 days in 180-day periods or your visa's validity period. You can read our informative blog on 90/180 rule for the Schengen area.
You can also use an unofficial online calculator to check the maximum period you can stay in the Schengen Area.
Do not forget to check our other dedicated post on the Schengen Area for more updates and information.
Disclaimer: The rules and regulations related to the coronavirus pandemic are subject to change without prior notice. To ensure that you get the latest news, you must check out our travel page on Atlys.
Frequently Asked Questions
More countries are continuously added to the list as new rules are implemented. These are the member states of the European Union, South Africa, Angola, Saudi Arabia, Argentina, Bahamas, Bahrain, Bangladesh, Belize, Benin, Bhutan, Bolivia, Botswana, Brazil, Burkina Faso, Burundi, Cambodia, Cameroon, Canada, Cape Verde, Colombia, Comoros, Congo, Korea South, Ivory Coast, Cuba, Djibouti, United Arab Emirates, Egypt, Ecuador, Eswatini, United States of America, Ethiopia, Fiji, Gabon, Ghana, Guinea, Equatorial Guinea, Guinea Bissau, Honduras, Hong Kong , Mauritius, India, Indonesia, Iraq, Jamaica, Japan, Kazakhstan, Kenya, Kuwait, Laos, Lesotho, Madagascar, Malawi, Morocco, Mauritania, Mozambique, Myanmar (formerly Burma), Namibia, Nepal, Nicaragua, Niger, Nigeria , New Zealand, Oman, Uganda, Pakistan, Panama, Paraguay, Peru, The Philippines, Qatar, Democratic Republic of Congo, Dominican Republic, Rwanda, Saint Kitts and Nevis, El Salvador, Samoa, Senegal, Seychelles, Sudan, South Sudan, Sri Lanka, Taiwan, Tanzania, Chad, East Timor, Togo, Tunisia, Turkey, United Kingdom, Vanuatu, Venezuela, Vietnam, Zambia, Zimbabwe.

Ensure that you have the latest updates by checking the comprehensive list of countries HERE.
Author: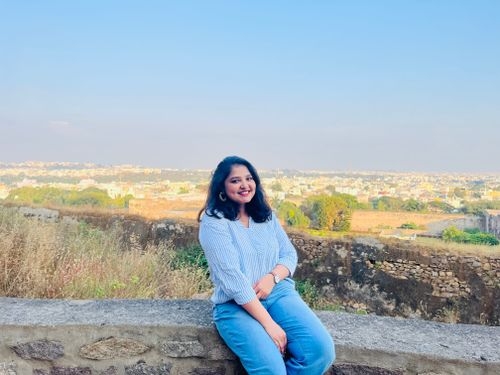 Nikhita Rathod