Traveling To Norway From The US: Norway Travel Restriction
Last Updated : Sep 4, 2023
Atlys in the news
Norway is my number one destination. Everything about the country is magical, including its remarkable fjords, lakes, and obviously the Northern Lights. It's so easy for US citizens to travel to this magical country.
Let's take a look at how US citizens can travel to Norway, starting with:
Do U.S. Citizens Need A Visa To Travel To Norway?
No, U.S. citizens don't need a visa to visit Norway for up to 90 days, (much like the United Kingdom). This means that you can travel to Norway with just your passport because of the visa exemptions. However, at the end of 2023, U.S citizens who want to travel to Norway must apply for a European Travel Information and Authorization System (ETIAS).
What Is A ETIAS Norway For U.S. Citizens?

Do I Need A ETIAS for Norway?
What Is A ETIAS Norway For U.S. Citizens?
Tourists and business travelers from the U.S. will soon need to apply for ETIAS to visit Norway. ETIAS is valid for Norway and the 25 other countries in the Schengen Area. From 2023, American passport holders will be able to get ETIAS for Norway online. The application is quick and straightforward.
With ETIAS, U.S. visitors can stay in Norway or anywhere else in the Schengen Area for 90 days per 180-day period. ETIAS is valid for multiple trips to Norway during its 3-year validity period.
Do I Need A ETIAS for Norway?
Yes, every U.S. citizen must apply for an ETIAS for Norway from November 2023. If you want to know more about ETIAS and how it works, go to the Atlys webpage, everything you need to know about ETIAS is in that post. Including how to apply.
Do U.S. Green Card Holders Need A Visa To Visit Norway?
If you're from a country with visa-free travel to Norway, you don't need to apply for a Norway Visa, but if you're not from a country that enjoys visa-free travel, you need to apply for a Norway Visa.
What Are The Schengen Visa Requirements For US Greencard Holders And Permanent Residents?
To apply for a Schengen visa in the US, you need to submit the following travel documents:
Visa application form – completely fulfilled with the required information. You can get the application form online or at a U.S. Embassy.

A valid passport or Travel document with two blank pages.

US residence permit. Original of valid US alien registration card (residence permit aka. Green Card).

Photo – taken within the last three months.

A cover letter. You explain the reasons you wish to enter the Schengen Zone, the countries you are planning to visit, the amount of time you wish to spend in each, and other details about your trip.

Round-trip Flight Itinerary.

Proof of accommodation in Europe (hotel booking).

A document that proves you have enough money to financially support yourself during your stay in Europe.

Europe Travel Health Insurance.
What Are The Required Documents For Norway For US Citizens?
The required documents for traveling to Norway are very straightforward. All you need to enter Norway as a U.S. citizen is your US passport, valid for the length of your stay. I also recommend having your return flight ticket, proof of accommodation, and proof that you have sufficient funds to cover your stay in Norway (bank statements). Although it's not always necessary, rather be safe than sorry.
I'll also share which documents you'll need for an ETIAS for Norway when the time comes. You'll need a valid passport (valid for the length of your stay) and a valid ETIAS waiver for Norway.
What Are The Covid-19 Entry Requirements For Norway?
The pandemic is an ever-changing thing. Unfortunately, we don't have any control over it. That's why I'm going to update you on the covid-19 entry requirements for Norway as it is today.
As of February 2022, the Norwegian Government lifted all the travel restrictions upon entering Norway. This includes regulations like:
Wearing a face mask (includes public transportation and airports).

The duty to go into isolation when you're sick.

Only adults with symptoms need to test.

Provide a negative Covid-19 test before arrival. However, some covid-19 rules for Svalbard are still active.
Travelers should be careful when traveling to Svalbard unvaccinated. Remember that the restrictions can change at any given moment, keep up to date on the Covid-19 regulations for Norway
Advice For The Population
At the beginning of the pandemic, we heard about everything we needed to do to protect ourselves from coronavirus. Although covid restrictions are eased, the Centers for Disease Control and Prevention (CDC) still recommends the following:
Practice good hand and cough hygiene.

Follow the COVID-19 vaccination program.

Get tested if you develop symptoms. Children are exempt from this. It is no longer necessary to get tested if you don't have symptoms, even if you're in close contact with a person with COVID-19.

Stay home if you develop new respiratory symptoms and feel sick. You should stay home until you feel well and until you're fever-free for 24 hours. Mild residual symptoms like a runny nose, hoarseness, or some coughing are acceptable

If you receive a positive COVID-19 test (rapid or PCR test), stay home for 4 days from the onset of symptoms or from the date of your positive test if you have no symptoms. Children are exempt from testing but are recommended to stay home if they are sick. They can return to kindergarten or school once fever-free for 24 hours.

Please contact your doctor if you are concerned about your health or your child.
If you're not vaccinated, they recommend that you avoid large groups or get vaccinated to receive a vaccination certificate to stay safe and healthy.
What Are The Covid-19 Entry Requirements For The United States?
Although Norway has no covid-19 entry requirements or entry restrictions, when you travel back to the United States, you need to show and do a few things before you can enter. Before boarding a flight to the United States, you must show a negative COVID-19 test result (not proof of vaccination) taken no more than 1 day before travel. There is also an option for people who have documented recovery from COVID-19 in the past 90 days.
Children under 2 years old do not need to test.
All air passengers (international travelers) to the United States must also provide contact information to airlines before boarding flights to the United States. This strengthens the travel process to rapidly identify and contact people in the U.S. exposed to an infectious disease, such as COVID-19. In addition, access to travelers' contact information will allow U.S. federal, state, and local health departments and agencies to share appropriate health and public health information necessary to help keep the public safe.
What Covid-19 Restrictions Should I Follow After I Arrive In The US?
After you arrive in the US, there's a possibility that you were exposed to Covid-19. You might feel well and show no symptoms, but you can still infect other people.
Therefore, you need to do the following:
If you're not up to date with your Covid-19 vaccinations, stay home and self-isolate for 5 days.

All travelers, regardless of your vaccination status: Get tested for covid-19, self-monitor and test if you develop symptoms.
Remember that the covid-19 restrictions change, so keep up to date with the covid-19 restrictions for the United States.
All done!
I really recommend you visit this great country. My time in Norway is truly some of the greatest memories I have, and now you can go and make some memories of your own! So grab your passport (because that's all it takes) and experience the fresh air of the mountains, the great arctic villages of Norway or visit Bergen which always has some kind of event.
Frequently Asked Questions
Depending on your purpose and length of visit in Europe – some specifications further clarify which Norwegian Embassy or Consulate in the US you should apply to.

If visiting one Schengen country: You must apply at the Norwegian Embassy or Consulate representing the particular country of your destination.

If visiting more than one Schengen country: You must apply at the Embassy or Consulate representing the country of your leading destination (the country of longest stay).

If visiting more than one Schengen country with equal stay duration: You must apply at the Embassy or Consulate representing the Schengen country you will enter first.

If you intend to stay in the Schengen Area for over 90 days, you must apply for a long-stay visa, not a Schengen visa.
Author: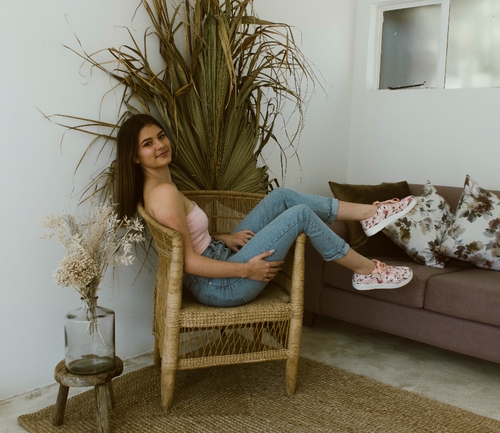 Laliq Schuman
Verified Author: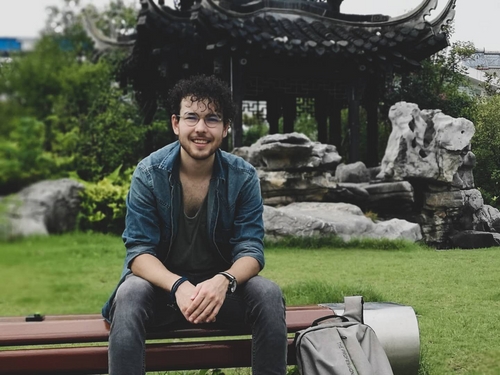 Richard Nathan