How To Get An Uzbekistan Visa Effortlessly - Get Visa Online
Last Updated : Sep 21, 2023
Atlys in the news
30-Second Summary
US citizens need a visa for Uzbekistan before traveling.
You can apply for a single entry, double entry, or multiple entry visa.

US green card holders must apply for a visa for Uzbekistan depending on their nationality.

You can apply for your Uzbekistan visa online.

If you wish to stay longer, you can extend your visa.
Important Information
Uzbekistan
— Is A Visa Required?
Yes, you must apply for a visa if you want to travel to Uzbekistan
— Uzbekistan Visa Fees
The fees range from USD 20 to USD 50 depending on your visa type
— Uzbekistan Visa Processing Time
The processing time is 5 business days
— Lenght Of Stay
You can stay a maximum of 30 days
— Uzbekistan Visa Valdiity
The validity of the visa is 90 days
U.S. citizens require a valid visa to travel to Uzbekistan. In this blog, you'll find all the important information about the Uzbekistan e visa, which you must go through before traveling to Uzbekistan.
Here's a list of the most relevant visa information about Uzbekistan:
What Is The Uzbekistan Tourist Visa?
The Uzbekistan visa is an official travel document that allows foreign nationals to enter Uzbekistan for tourism. ​​This includes purposes like sightseeing, visiting friends, visiting family, etc. This visa allows you to explore the historical sites and natural beauty of Uzbekistan.
You can enter Uzbekistan through any airport or land border using the eVisa.
Do U.S. Nationals Need An Uzbekistan E-Visa?
Yes, you must apply for a visa to Uzbekistan for US citizens. Luckily you can apply for an Uzbekistan visa online, This is also known as an Uzbekistan e visa. 
Note: American citizens under 16 and citizens older than 55 can travel visa-free to Uzbekistan and stay there for up to 90 days. 
Do US Green Card Holders Need A Visa For Uzbekistan?
It depends on your nationality. If your country of nationality is part of the visa free entry countries for Uzbekistan, you don't need a visa. However, if it's not, you must apply for an Uzbekistan e visa before traveling.
What Are The Required Documents For The E Visa For Uzbekistan?
To apply for an Uzbekistan online visa, you need certain travel documents. Each of these documents must meet the Uzbekistan visa requirements. 
Here are the documents you need:
Passport: To enter Uzbekistan, you must have a current passport. The passport must have at least one blank page and be valid for at least six months from admission.

Photograph: You must provide one current passport-sized photo (3.5 cm x 4.5 cm). The color photo must have been taken within the last six months.

Invitation Letter: You must submit an invitation letter from your host in Uzbekistan if you are visiting the country for business or employment-related reasons. Your name, passport number, the purpose of the trip, and intended stay should all be listed in the invitation letter.

Proof of Accommodation: You must show documents of your accommodation in Uzbekistan, such as a letter from your host or a confirmation of your hotel reservation.

Travel Itinerary: You must submit a copy of your itinerary, including flight information and travel dates.
If your documents do not meet the Uzbekistan requirements, your visa will be rejected.
How To Apply For An Uzbekistan E Visa?
The application process is entirely completed online. Here is how to apply for the Uzbekistan tourist visa on the e visa portal.
Visit the official Uzbekistan eVisa website and choose your passport type, home country, and the reason for your trip. For example, choose "The United States of America" as your destination and "tourism" as your planned trip.

Choose the days that you will be in Uzbekistan. Ensure your dates are accurate because your eVisa will only be valid during all those days. Although you can only remain for 30 days, the visa is valid for 90 days.

Your full name, birthdate, nationality, passport number, and expiry date should be in your personal information. Enter your correct information to avoid getting your application denied because of mistakes.

You'll also need to provide your current address and birthplace.
Overview Of The Uzbekistan Visa For US Citizens
The Uzbekistan Visa for US citizens is valid for 90 days after it is granted. So you have enough time to enter the country and can stay up to 30 days. 

Foreign citizens can apply for a single entry, double entry, or multiple entry visa.

You can stay In Uzbekistan for a maximum of 30 days from the day you enter the country. Please ensure that you don't overstay.

The Uzbekistan visa fee depends on what type of visa you apply for. Here's the cost for each one:

Single entry visa: USD 20

Double entry visa: USD 35

Multiple entry visa: USD 50

The visa fee is not refundable, even when the visa application is rejected.
What Happens At The Immigration Checkpoints Once I Arrive With My Visa?
Your visa and other travel documents will be checked at immigration checkpoints when you enter Uzbekistan. Therefore, ensure you have your passport, visa, and any other required documents.
Be prepared to give an answer to any questions the immigration agents may have because you might be asked for further information or to take more tests.
All Done!
In conclusion, getting a visa for Uzbekistan for US citizens may seem like a difficult process, but with proper planning and research, it can be a simple and easy process.
To ensure a great result, it's important to carefully understand the visa requirements and follow the application process. Happy Traveling
Government Sources
Atlys strives to provide up to date and credible information. As such the information in the blog was all gathered from trusted government websites:
Frequently Asked Questions
Yes. Citizens of the United States should apply for their visas well before their trip. The official website of the Ministry of Foreign Affairs provides a list of Uzbekistan's consulate offices around the world.
Author:
Mable Chidi
Verified Author: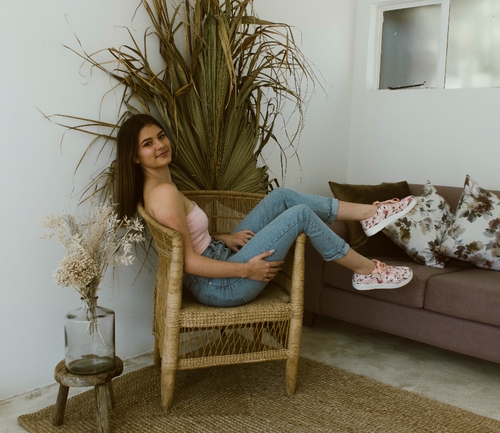 Laliq Schuman