Enjoy VAT-Free Shopping in Dubai: A Complete Guide
Last Updated : Sep 4, 2023
Atlys in the news
Did you know you can claim a refund on VAT paid on purchases made in the UAE? Simply put, you can legally enjoy tax-free shopping when visiting the United Arab Emirates. Imagine buying luxury items and getting money back for your purchases. Sounds almost too good to be true, right?
Today you'll learn everything there is to know about tax-free shopping in the UAE and how easy it is.
Before we discuss the "How to " and "Where to ", let's familiarize ourselves with the tourist tax refund system.
What Is The Tax Refund System For Tourists?
In November 2018, the Federal Tax authority launched the "tax refund for tourist " scheme that enables visitors to enjoy tax refunds in Dubai and across the UAE.
With PlanetPayment as the exclusive operator, the VAT Refund Scheme for Tourists is a fully integrated electronic system connected with popular retail outlets (more than 13,800 stores) registered with the VAT Refund Scheme. Additionally, the scheme is directly linked between 13 air, land, and maritime entry and exit ports across the UAE, enabling eligible shoppers to claim tax refunds before departure.
The neat part is that tourists can use Self-Service Kiosks, which help complete the tax refund procedures automatically, making the process straightforward and reliable.
The VAT Refund Scheme for Tourists is quite a mouthful. Therefore, I'll be referring to "vat free shopping Dubai" and "tax refund Dubai." That said, the scheme is available across the entire UAE, not just in Dubai.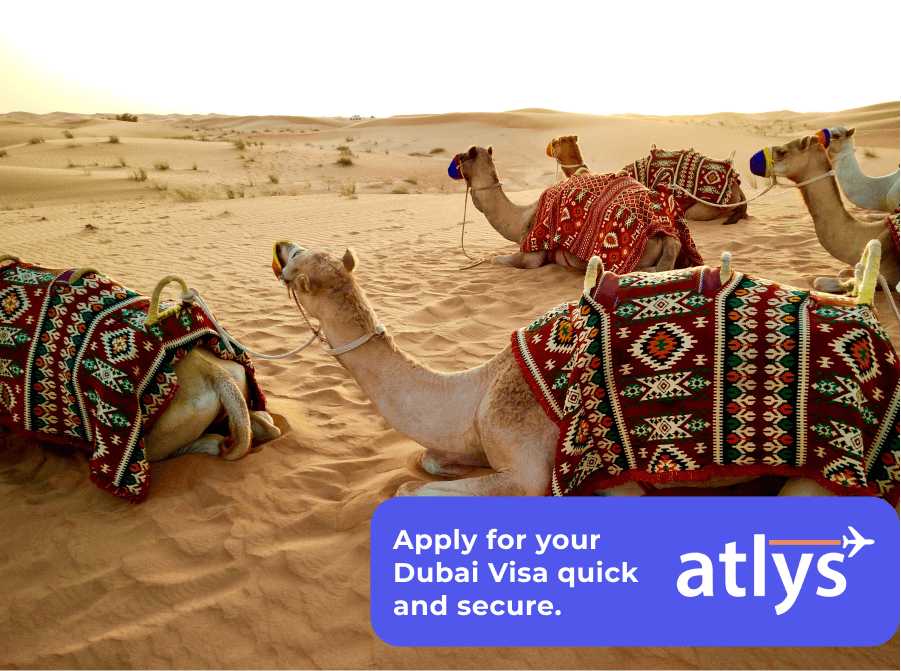 What Are The Conditions For VAT Refund In Dubai And The UAE?
Before you can genuinely enjoy VAT-free shopping in Dubai, there are certain conditions you need to meet to be eligible for a tax refund in Dubai.
Next, I'll list the conditions set out by the Federal Tax Authorities that allow you to enjoy VAT Free shopping in Dubai:
The retailer where you purchase your goods must be registered with the 'Tax Refund for Tourists Scheme.'

The goods you purchase are not excluded from the VAT refund scheme.

You must leave the UAE 90 days after making a purchase and getting your tax refund in Dubai/UAE.

You must export the goods out of the UAE 3 months after making the purchase.

The process of purchasing and exporting products must be carried out in accordance with the Federal Tax Authority's requirements and procedures.
Don't worry if these conditions sound confusing. VAT-free shopping in Dubai is relatively straightforward. Take a look.
Remember that some citizens are required to have a Dubai Tourist before traveling to Dubai. We'd advise you to check out our Dubai Tourist Visa guide for detailed information.
How To Enjoy VAT-Free Shopping In Dubai And The UAE
Next, I'll outline the steps indicated by Planet that explain how you can enjoy tax refunds in Dubai.
Before starting, there are 2 things to know:
The process is 100% digital

You need to spend a minimum of 250 Dirhams
Step 1 – Request A VAT Refund From Eligible Merchants
There are around 13,800 Planet-registered retailers that provide tax refunds in Dubai and the UAE. After making a purchase, request a VAT refund claim from the merchant by providing your valid passport (or relevant travel document).
Step 2 – Retailer Will Issue a VAT Refund Claim
This is the process where the retailer submits a VAT refund claim. After providing your valid passport, the merchant will enter your information into Planet's 'Dubai Tax-Free System,' which prints out a QR code sticker.
Step 3 – Receive Your Dubai Tax-Free Tag
Once the QR code sticker (the Dubai Tax-Free Tag) has been printed, the retailer will place it on the back of the original purchase receipt. Before leaving the store, be sure that the name on your Dubai Tax-Free Tag is exactly the same as the name on your passport. If there are spelling mistakes, your tax refund in Dubai will be refused.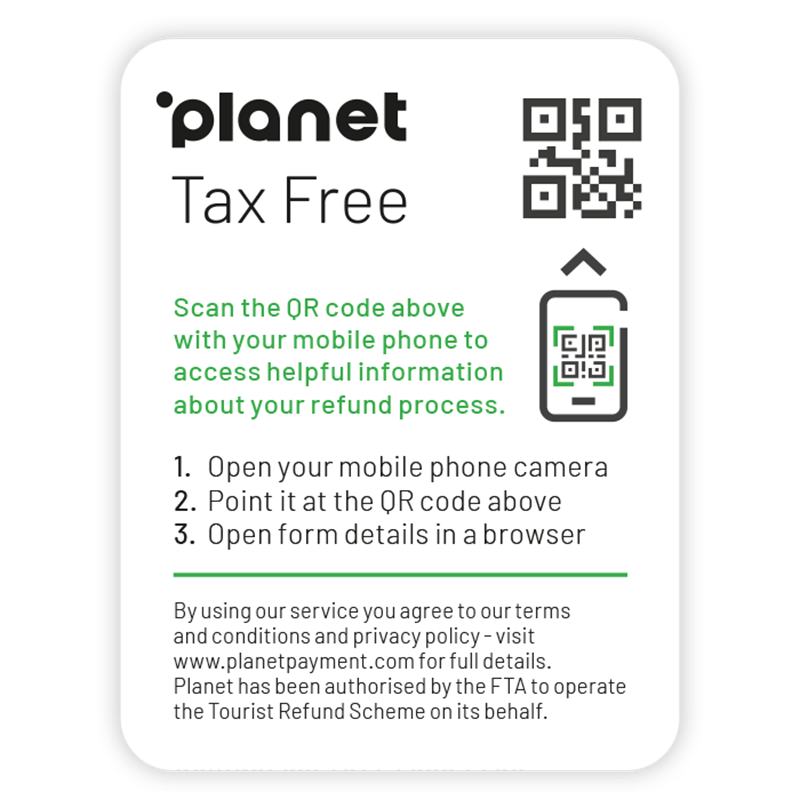 Step 4 – Validate Your Claim
The first 3 steps explain how you can enjoy Dubai VAT Free shopping in Dubai. After making your purchases and receiving your Dubai Tax-Free Tag, you need to validate your claim at a validation point before leaving the UAE.
How To Validate Your VAT Refund Claim?
Before departure, you need to validate the goods you just purchased. You can find a validation point located throughout the airport.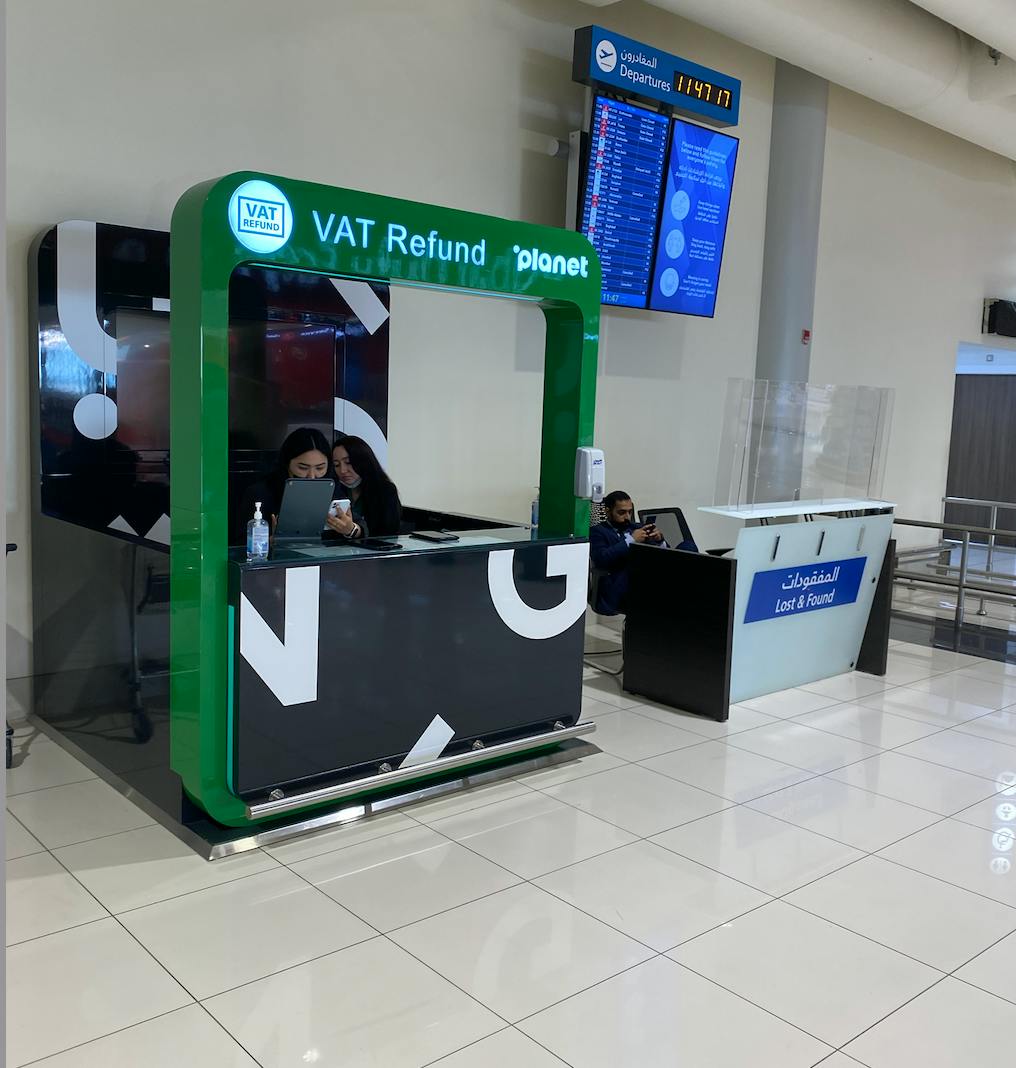 Only validate your VAT refund when you're ready to leave the UAE. You must leave the UAE 6 hours after validating your goods. If you don't depart within 6 hours, your refund will be canceled, and you'll need to restart the validation process.
The first step is to locate a validation point before checking luggage and approaching the Immigration counters. There you can scan the QR code or enter your passport number. Then, simply follow the instructions indicated on the screen.
If you get the green light, you successfully complete the validation process. Ask staff members close to the validation point for assistance if you get a red light.
Once the validation process is complete, you can choose your preferred VAT refund method. Currently, there are 4 VAT refund methods:
Available digital wallet methods
Note that the maximum refund amount is AED 7,000 per tourist. Therefore, you must choose a different VAT refund method if your purchase exceeds the maximum amount.
Even though the process may sound complicated, getting a tax refund in Dubai is pretty seamless. The process is efficient and easy to understand.
How To Get A Tax Refund In Dubai Using The Self-Refund System?
If you find online processes more convenient, you can use the Self-Refund online system to claim your tax refund.
1. Open your smartphone's QR code scanner. Newer phones will have a built-in QR scanner within the camera which you can use.

2. Scan the QR code on the Tax-Free Tag.

3. Once scanned, you'll be able to open the URL on your phone's web browser.

4. Enter your passport number.

5. Enter your 16-digit card number alongside its expiration date to complete the VAT refund transaction.
How To Track My Tax Refund In Dubai?
After submitting a claim for your recent VAT-free shopping in Dubai, you have the option to track your tax refund. The process of tracking your status is simple.
Scan the Tax-Free Tag QR code and click on the provided URL. After clicking the URL, you'll see one of the following refund statuses.
1. Issued – Your Tax-Free Dubai Tag has been issued, but you must validate your goods before leaving.

2. Export Validated – You've completed the validation process, and the VAT refund is in progress. If you selected cash as your refund method, you can collect it.

3. Waiting for Goods Validation – Before your VAT refund can be issued, the team at the validation checkpoint needs to inspect your goods.

4. Payment in Progress – The VAT refund is in progress. This can take around 9 days to reflect in your bank account and around 3 weeks to reflect on your bank statements (depending on the card provider).

5. Paid – Your refund has been processed and paid via your preferred VAT refund method.

6. Declined – Your tax-free Dubai refund has been canceled in Dubai. There could be numerous reasons why. In case your VAT refund has been declined, contact customer services.

7. Blocked – The payment could not be processed, and additional information is required for the VAT refund. You can contact customer services if your VAT refund is blocked.
How To Contact Customer Services For A VAT Refund In Dubai?
In some cases, you might have to contact customer services for assistance. You can use one of the following methods:
Contact number: +97145864700

Email address: mailto:tourists@planetpayment.com
Where Are The VAT Refund Validation Points Located
You can find validation points around most entry and exit points surrounding the UAE. Also, keep an eye out for a green stand with a lit-up sign that reads "VAT Refund."
Airports
Abu Dhabi Airport – Common area between all terminals)

Dubai Airport – Terminals 1, 2, 3, and 3
Sea Ports
Port Zayed Abu DhabiPort Rashid – Dubai
Land Borders
Al Ghuwaifat - At the border with Saudi ArabiaAl Hili al-Ain - At the border with OmanAl Madeef al-Ain - At the border with OmanHatta - At the border with OmanKhatmat Malaha - At the border with Oman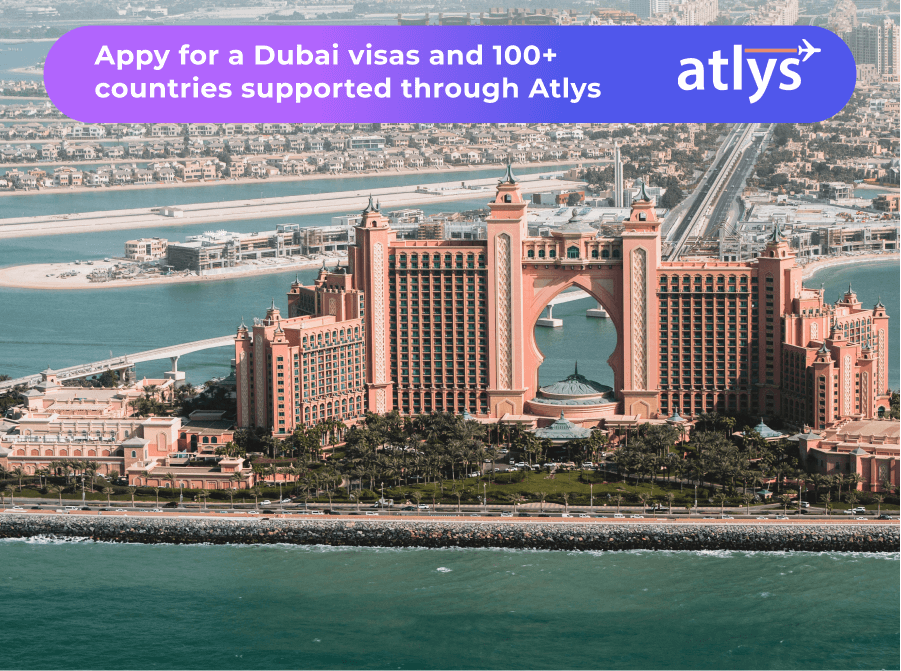 How Much Will I Get Back From My VAT Refund In Dubai?
The VAT Refund Scheme in Dubai and UAE allows you to claim 85% of the total VAT amount paid, minus a fee of AED 4.80 per Tax-Free Dubai Tag. The total amount will automatically be calculated throughout the VAT Refund Process.
Who Is Eligible For VAT Refunds?
You're eligible to receive a VAT Refund in Dubai and around the UAE if you are an overseas tourist (18 years and older) and purchased eligible goods from registered merchants. You're classified as an "oversea tourist" if you don't have residency in one of the Implementing States.
Crew members on a flight, aircraft, or ship are not eligible to receive VAT refunds.
What Goods Are Eligible For VAT Refund In Dubai And The UAE?
You'll be able to get a VAT refund on all goods from registered retailers except for the following:
Perishable goods that have been consumed, fully or partly, in the UAE Motor vehicles, boats, and aircraftGoods that are not accompanied by the overseas tourist at the time of leaving the UAE Services Goods purchased onlineGoods that have been used, fully or partly, in the UAE and are not accompanied by the original packaging
It's as simple as that!
You now know how to enjoy VAT-free shopping in Dubai and around the UAE. Remember, before traveling back to your home country, validate your goods and receive your tax-free Dubai refund.
Frequently Asked Questions
Dubai Duty-Free is a retail establishment located at Dubai International Airport, the largest airport in the United Arab Emirates. It is one of the biggest airport retailers in the world, offering a wide range of products, including cosmetics, electronics, fashion, jewelry, perfumes, tobacco, and spirits. Dubai Duty-Free is open 24/7 and provides travelers with a convenient shopping experience.
Author: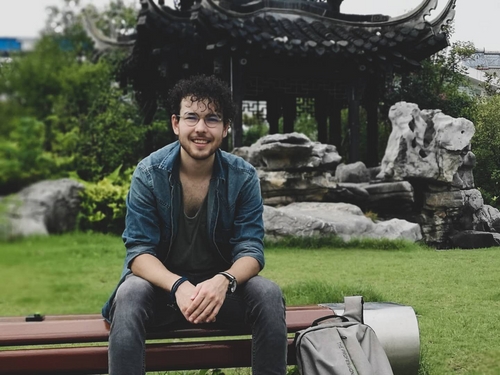 Richard Nathan
Verified Author: