Vietnam eVisa For US Citizens: Costs And Application Process
Last Updated : Sep 19, 2023
Atlys in the news
30-Second Summary
US citizens need a visa to enter Vietnam and can apply for the Vietnam e visa. You can use the Vietnam e visa to travel for tourism and sightseeing.
The Vietnam e-visa is a tourist visa that you can get online.

The Vietnam visa for US citizens does not require you to submit your passport at the Embassy.

Once your visa is approved, you will get a digital copy that you can use to enter the country.

You must submit the Vietnam e visa application at least 14 days before travelling.
*Atlys provides this visa.
Important Information
Vietnam
— Is A Visa Required for US Citizens?
Yes, US citizens require a visa to enter Vietnam.
— Vietnam Visa Cost
The single-entry Vietnam e-visa cost is USD 25 and USD 50 for a multiple-entry.
— Vietnam Visa Processing Time
The Vietnam processing time for the evisa is 3 days.
— Vietnam Visa Validity
The Vietnam single-entry or multiple-entry visa has a validity of up to 90 days.
— Length Of Stay
The single-entry visa allows a stay of 30 days.
Do US Citizens Need A Visa For Vietnam?
Yes, you do. Unfortunately, US citizens aren't part of the visa-exempt countries. Therefore you need to apply for a Vietnam e visa before you travel to Vietnam.
A Vietnam eVisa is an electronic visa you can apply for online. This means that you don't have to go to the Embassy to apply for the visa. The e visa for Vietnam from US citizens is a single-entry visa and is valid for a maximum of 30 days.
Yes, you can. If you're a US green card holder, you can apply for a Vietnam e-Visa if your passport is from one of the eligible countries.

Yes, Americans are eligible to apply for the Vietnam on arrival visa, however, it's highly recommended to rather apply for your evisa to Vietnam beforehand.

One in fourteen on arrival visas get rejected at the border, meaning you will need to leave Vietnam immediately.
How To Apply For Your Visa With Atlys
At Atlys, we believe visa applications shouldn't be hard. That's why we've made the process of getting a Vietnam visa for US citizens easy and clear. We've teamed up with government experts to ensure everything runs smoothly for you. No more confusing paperwork or long waits!
Atlys offers the Vietnam E visa for USD 49, this visa offers a single-entry stay of 30 days.
Just head over to our Atlys app. Whether you're using a phone, tablet, or computer, you can start your application with just a few clicks.
To apply for your Vietnam visa through Atlys, have these documents ready:

A digital image of your passport data page.

A digital picture of yourself.

Simply use your smartphone to take photos of these items or upload them if you've got digital versions on hand.

Starting with Atlys is easy and intuitive. Simply follow these steps:

1

First, download the Atlys app from your app store.

2

After installation, launch the app and select where you're traveling to from the list.

3

Next, use the in-app scanner to take clear photos of your required travel papers.

4

Double-check all information, then send in your application using the app.

Once you've made your payment, we'll review your Vietnam evisa application and send it to the appropriate officials for more steps.

After sending in your Vietnam visa application, keep track of its progress using the Atlys app. Here's how:

1

Download the Atlys app if you haven't already.

2

Sign in with your details.

3

Navigate to "My Documents" to locate your visa application.

4

Tap on your visa entry to view its latest status.

Once your visa gets the green light, you'll receive a digital version in your email courtesy of Atlys. Additionally, you can always access a copy within the "My Documents" tab in the app.
Visa Application Through Government Channels
You need to have certain documents to apply for your Vietnam e-Visa. These documents are crucial for your online visa application. If you don't upload these documents, you might not be able to go to the next step of the application.

The travel documents you need are:

A valid passport that meets the requirements.

A photo in .jpg format of your full passport data page.

A passport-size photograph that meets the requirements.

A temporary address in Vietnam.

Your entry and exit dates and entry and exit points/airports.

Passport Requirements

Your passport must meet the requirements. If not, officials will deny your visa. The passport requirements state that your passport must be valid for 6 months from your intended date of travel.

Photograph Requirements

The photo size is 4 x 6 cm (standard size of Vietnamese photography) or 2 x 2 inches.

The photos must be identical, taken within the last 6 months.

Photos must be in color and printed on professional photo paper.

The photo must capture your entire face, viewed directly with a bright, solid background.

Hats or head scarves cannot be worn unless it is for religious purposes.

Black or over-the-counter glasses with tinted lenses are not accepted unless they are requested for medical reasons.

In some exceptional cases, consistent items like prescription glasses, hearing aids, wigs, or similar items are still acceptable.

No laughing. Just keep a neutral facial expression.

You can always use the Atlys passport photo tool. This tool can take a photo of you and turn it into a passport photo that meets the requirements.

Step 1: Access The Website

The first step would be to go to the Vietnam Immigration Portal. On this page, you'll see three photos:

Click on the photo that says "For Foreigners."

This will take you to another page with a full-text description. Read through this page carefully, tick the box at the bottom of the page to confirm that you've read through it, and click "next."

Step 2: Upload Your Documents And Complete The Form

Next, you must upload all the required documents mentioned earlier in this post and complete the visa application form.

You'll need to provide information like your full name, address in Vietnam, passport number, passport expiry date, date of entry, date of return, email, occupation, etc.

After you complete the application form, you need to fill in the Captcha and click "Review your application."

Step 3: Review Your Application And Pay The Visa Fee

After you review your application and you're sure everything is correct, you can go on to the next step. The next step is to pay your visa fee. You need to pay for this visa online through secure online payment with a debit or credit card or a debit card.

Step 4: Submit Your Application And Wait For Processing

Lastly, you must submit your visa application and wait for officials to process your visa. The processing time is usually between 3-5 working days. This does not include weekends or public holidays.

Step 5: Receive Your Vietnam Visa

Once your visa is processed, you'll receive an email with your visa attached. You must download and print a copy of the visa to show to officials in Vietnam.
Everything You Need To Know To Apply For A Visa To Vietnam
You need to know a few things before jumping into the Vietnam Visa online application process.
The Vietnam single-entry visa allows a stay of 30 days and is valid for 90 days from the date of issue.

The single-entry Vietnam visa fee for US citizens is USD 25. You can pay the fee electronically through the website you use to apply.

Please note that this fee is not refundable even if you don't receive your visa.

The visa processing time is around 3-5 business days. This does not include weekends or public holidays. The processing time starts when the Vietnamese Immigration Department receives your entire visa application and fee.
Guidelines for a Quick and Trouble-free Vietnam Online Visa Application for Americans
1

Start Early: Begin your application process well in advance of your travel date to allow ample time for processing and addressing any potential issues. Apply at least 2 weeks before your trip.

2

Use eVisa Platforms: Utilizing the online eVisa system can be quicker and more convenient than traditional methods.

3

Ensure Passport Validity: Your US passport should be valid for at least six months beyond your planned stay in Vietnam.

4

Payment Methods: Ensure you're using an accepted method of payment and that you have adequate funds for visa fees. The official Vietnamese e-visa portal has been known to have a lot of payment problems, however, there are some fixes to the payment problems.

5

Follow-Up: If nearing your travel date and you haven't received any updates, proactively reach out to check the status of your application.

6

Stay Updated on Health Protocols: Especially important in the time of pandemics, ensure you're aware of and compliant with any health-related entry requirements.
By being prepared and knowledgeable, US citizens can ensure a more efficient visa application process, paving the way for a memorable trip to Vietnam.
That's It!
In short, the Vietnam eVisa application makes traveling to Vietnam easier. It's a simple way to get your visa without much hassle. If you're planning a trip, using the eVisa system lets you worry less about paperwork and more about enjoying your visit.
Just make sure to apply early and double-check all your information.
Government Sources
At Atlys, we take extra care to review all the details thoroughly. We gather data directly from reliable sources within the Vietnamese government, ensuring you receive accurate and genuine information. Additionally, this blog uses the power of AI to break down and present complex ideas in a way that's easy to understand.
Frequently Asked Questions
Yes, US Citizens and US Greencard holders need a visa. Some countries have Vietnam visa exemptions for short visits, while others must obtain one before arrival.
Author: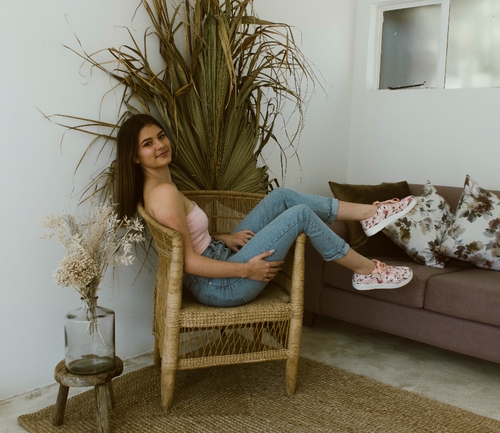 Laliq Schuman
Verified Author: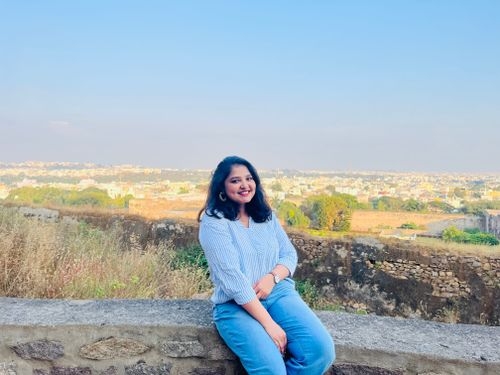 Nikhita Rathod