Vietnam Travel Restrictions And Advice | 2023
Last Updated : Sep 4, 2023
Atlys in the news
I know it felt like this pandemic is never going to end... Anyway, finally, Vietnam has fully reopened its international border to the rest of the world! And there are no longer any restrictions in place!
People are ready to flock to this beautiful country to get some much-deserved break. But, before you start packing your bag and are ready to travel, you must first apply for your Vietnam Tourist Visa or E-visa.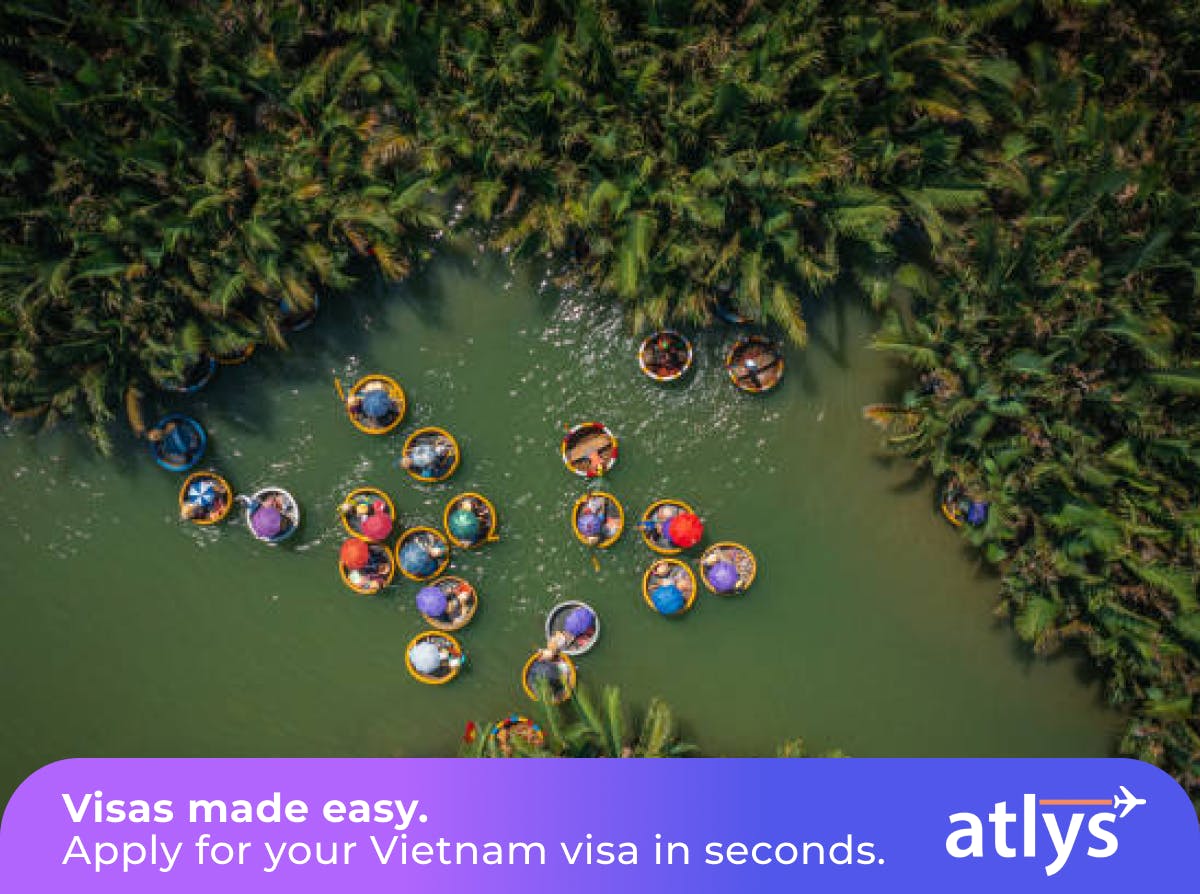 Is Vietnam Open For Travel In 2023?
Vietnam has reopened its borders and lifted all of the covid-19 measures for international travel. However, there are still many things that you must be mindful of before traveling to Vietnam.
As I said earlier, the Vietnamese health authorities have eased all of the restrictions, but you might still have a few questions in mind. So let's dive straight into the precautions you must take on your travel.
We shall cover all the COVID-19 and health-related topics here:
Covid Testing And Quarantine

Public Spaces And Services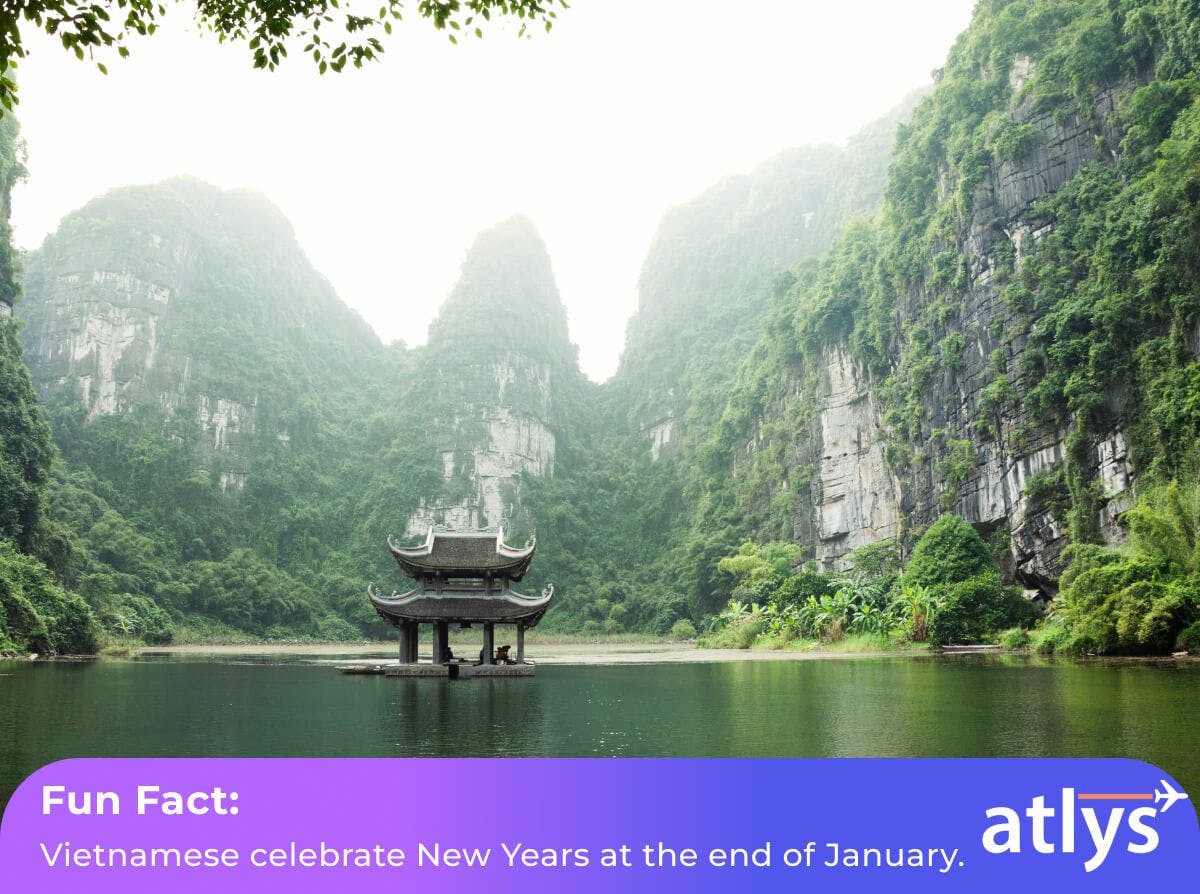 Coronavirus Information
So, what do I need to know when entering Vietnam?
First and foremost, any traveler wishing to enter Vietnam no longer needs to present a valid Covid-19 vaccine card or a negative PCR test as of 2023. These Vietnam travel restrictions have been lifted.
What about if I get Covid-19 in Vietnam?
It will be the traveler's responsibility to monitor their health closely. If you have symptoms of Covid-19 or are concerned that you may have been exposed, call Vietnam's health hotline at 1900 3228 immediately.
Covid Testing And Quarantine
Do I need to quarantine in Vietnam?
No.
Currently, there are no quarantine requirements in place in Vietnam as of May 2023.
Public Spaces And Services
Do I need to wear a face mask at all times?
Not really; since there are no Vietnam travel restrictions in place, you do not need to mandatorily have a face mask on.
Vietnam Travel Requirements
You must also make sure that you have all the required documents in compliance with the entry requirements for Vietnam. These are the documents required:
A valid passport for at least 6 months

A valid visa (you can apply for an e-visa, in person, or visa on arrival). You can apply for an evisa easily on Atlys.

An empty page on your valid passport

Yellow fever certificate (if required)

Advised to have decent travel insurance of up to $10,000
You must show the necessary documents at the airport or any other port when leaving the country. You must give a valid passport and your flight itinerary.
Before leaving the country, make sure to check your destination country's requirements. Vietnam doesn't require covid-19 vaccine cards or negative PCR tests.
The provision of health declarations before entry is no longer a requirement, according to the Vietnamese Government and Health Authorities.
Want To Apply For Your Vietnam Visa Hassle-Free?
Have you ever found that applying for a visa is a very stressful and tedious process? Thankfully, with Atlys, you can complete a Vietnam Tourist Visa application, error-free in under 10 minutes.
To apply, simply follow these easy steps:
1. Visit Atlys website or download the app.
2. Choose the country and date of travel.
3. Fill out the form and upload a copy of your passport and digital photo.
4. Review and pay with fees securely.
5. Track the application on the app or online.
Once approved, the visa will be sent directly to your email address. Or you can download it from the app or online!
With Atlys, the application process for a Vietnam eVisa is quick, easy, and hassle-free, allowing you to focus on planning your trip to this beautiful country.
Health Advice For Vietnam
If you see any covid-19 symptoms, visit any local doctor or hospital. However, government hospitals might prioritize their citizens over foreign visitors. Hence, it is advisable first to try private doctors or hospitals.
What illnesses should I be weary of in Vietnam?
Remember to stay up to date with your routine vaccinations regardless of your travel destination. Some medical facilities and care centers might not have the best standards in Vietnam, especially in rural areas.
In addition, many food and water-borne illnesses in Vietnam include:
Always eat food that is well-cooked.
What vaccines should I consider getting before visiting Vietnam?
Consider getting vaccinated for diseases like:
Suppose you are traveling in the rural areas of Vietnam and get afflicted with more severe disease. In that case, you might have to be evacuated to a central hospital in one of the major cities like Hanoi or Ho Chi Minh City. Unfortunately, Vietnam's major cities also have relatively poor air quality due to air pollution.
Safety And Security In Vietnam
There is crime everywhere globally, even in the safest countries, and Vietnam is no different. Most of the things mentioned here are basic precautions that you would practice anywhere. However, there are some extra things that I would like to point out.
Crimes like petty theft and pickpocketing can occur in large cities and busy areas.

Taxi services by recognized companies or authorized hotel transportation are majorly reliable. There are always approved taxi operators at the airport who can book you a taxi to your desired destination. Unfortunately, there have been instances where taxi drivers have robbed foreign visitors. Smartphone-based taxi services are also available for use in Vietnam.

Women traveling alone must take extra precautions as there have been reports of assaults on foreigners in the past. Be careful when engaging with strangers, and avoid traveling alone at night.

Do not accept food items from strangers, and never leave your food or drinks unattended; they might get spiked with drugs.

Locals, as well as tourists, have been victims of credit card fraud. Be attentive when paying with your credit cards, make sure that your atm pin is not visible to others, and try to use the local currency by withdrawing it at a safe ATM or authorized bank.

Only ride a motorbike in you have the necessary documents like a license, are on a safe road, and are comfortable driving a bike. Because of poor driving and road standards, accidents occur frequently.

Buses can get overcrowded, and you might lose your items, or they might get stolen

Beware of gambling scams in Hanoi and Ho Chi Minh City, as many tourists have fallen victim to this scam and lost thousands of dollars in a few hours.

If you require consular assistance, it might be challenging to get it outside major cities like Hanoi and Ho Chi Minh City. Ensure that someone knows your travel plans and has your local phone number, address, and itinerary.

In some rural regions, unexploded land mines remain a significant threat.
Remember to look after your belongings, and important documents must always be kept safe. Be vigilant and aware of your surroundings no matter how well your travel has been so far within the country. Hire a Tour Guide or travel with a person fluent in Vietnamese to avoid getting scammed.
Culture And Local Laws In Vietnam
You must always follow the local rules and regulations to avoid being penalized for non-compliance. To avoid any legal troubles, you must keep some of these points in mind:
Keep a photocopy of your passport and visa page for identification purposes by the local authorities. You can keep your passport safe at your hotel or place of stay.

Use or distribution of illegal drugs is a serious offense and is penalized by a long-term jail sentence and even death.

Know that gambling outside of licensed casinos, taking pictures of military installations and border crossings, possession of political or sexually explicit material

Sex offenses are punishable by lengthy sentences. Inviting a Vietnamese citizen to stay overnight at your hotel is also not allowed.

Vietnamese authorities may seize items on import if they deem them pornographic or political in nature or intended for religious or political. Exportation of antique items is prohibited, and if you have an item purchased in the country you wish to take with you, always keep the receipt.

Never drive without proper documents, license, or gear (motorcycle). Do not drink and drive.

Do not work or carry out any volunteer work under a tourist visa.

Do not engage or associate with local political groups or parties.
In Vietnam, upon arrival or departure, you must declare the following:
15 million Vietnamese dongs, or US$5,000 in cash or the equivalent in any foreign currency

and over 300 grams of gold (jewelry, gold bars, and raw gold)
Upon departure, you must also present the following documents if in possession of the items mentioned above:
If you are carrying foreign currency or Vietnamese dong abroad, you need written confirmation from an authorized Vietnamese credit institution, according to the laws on foreign exchange controls

State Bank of Vietnam's written approval is needed to carry Vietnamese dong or foreign currency abroad in cash
You can save yourself from unnecessary troubles and avoid penalties by adhering to these laws. Since the legal system in Vietnam is not very developed, reporting crimes and investigating them takes a very long time. As well as the conditions in Vietnamese jails are of low standard and relatively poor.
Climate And Natural Disaster In Vietnam
Vietnam has heavy rain and tropical typhoons because of its dominating tropical climate. The northern regions of the country are covered in mountains and high altitudes.
In northern Vietnam, winter is cold and dry, with freezing temperatures from November to April, summers from May to October, and monsoons from July to September.In central Vietnam, the summer (January to August) is hot and dry, and in the winter, it is cool and rainy, with monsoon-like rains (October and November).In southern Vietnam, it is always warm. A year here is divided into two distinct seasons: wet (May to November) and dry (November to May).
The heavy rains result in flooding in many regions throughout the country. Flooding typically occurs between October and November during severe rainfalls. In addition, tropical typhoons with strong winds accompanied by heavy rain cause flooding and landslides.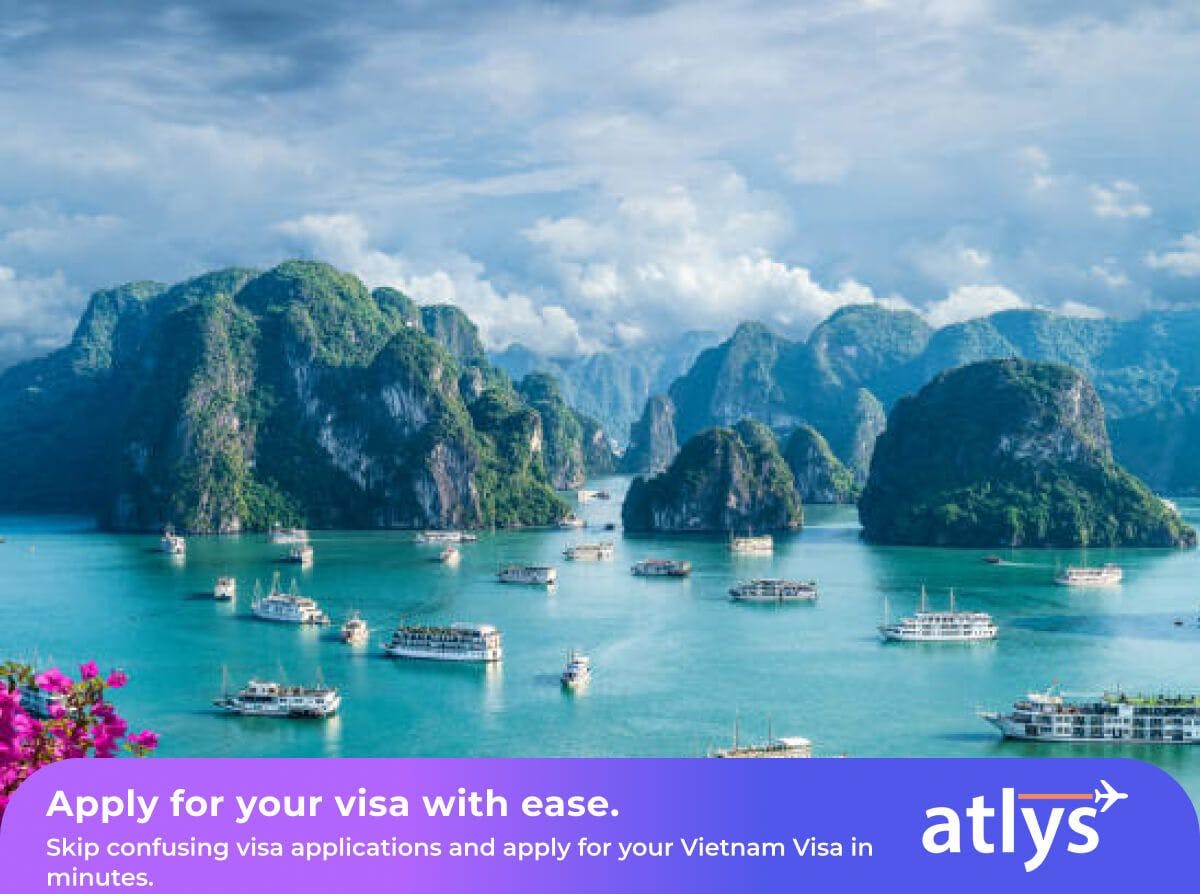 That's it!
The takeaway from this blog post should be that any place has its pros and cons. For example, Vietnam is usually a wonderful and safe place with gorgeous sites to visit. But accidents can happen anytime, and it is our responsibility to know all the necessary information about a foreign country to get needed help.
Government Verified
All the information in the blog is verified by government-trusted resources such as:
Frequently Asked Questions
No, Vietnam's travel restrictions no longer require tourists to present a negative PCR test.
Author: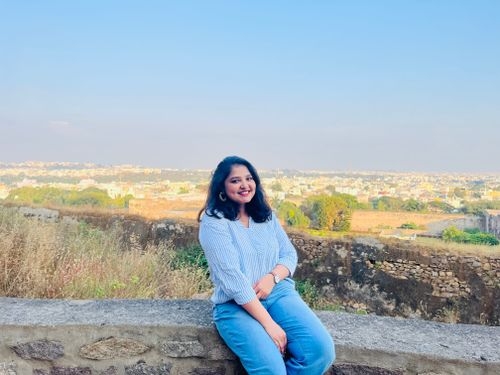 Nikhita Rathod
Verified Author: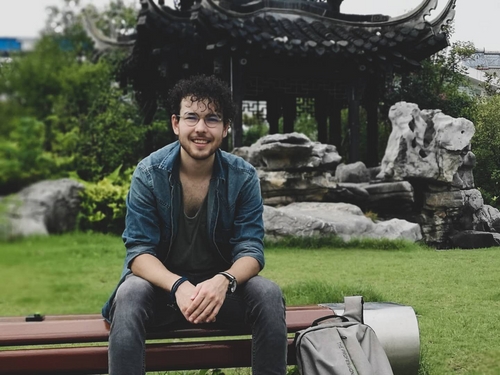 Richard Nathan