Everything You Need To Know About A Visa Vs A Passport
Last Updated : Sep 26, 2023
Atlys in the news
Are you going to travel soon and need to apply for a visa? So many people have questions about visas or the purpose of a visa. Luckily, I have made this blog to talk to you in-depth about visas.
Most travelers need to apply for a visa before they embark on their journey, and it is essential that you get the right kind of visa. Without the correct visa, you might not be allowed to enter the country or even board the flight.
Fortunately, you are in the right place because not only will you learn more about visas, but you can also apply for one on Atlys. If you need to apply for a visa, you can do so quickly and hassle-free on Atlys.
What Is The Difference Between A Passport Vs A Visa?
As you might know that you need official travel documents when traveling overseas. The two documents you usually hear about are the passport and getting a visa. But you might be wondering how they are different and what their purposes are.
What Is A Passport?
The first thing you must do and the most crucial document you need for international travel is getting a valid passport. Your passport is an official identification document or ID issued by your home country or the country of your citizenship.
Your passport will have your personal information, such as your full name, date of birth, place of birth, nationality, and photographs, and it looks like a small booklet with blank pages. A passport can be obtained from the US Department of State or relevant authority in your country and is usually issued for 5 to 10 years.
You will need to provide your birth certificate or naturalization certificate and your government-issued ID, such as a driver's license to get your US passport. You also need to pay fees to obtain your passport. However, if your passport has expired, you will need to get a new passport before traveling, and you need to pay a passport renewal fee.
Your passport must always be in good condition and up to date. If your passport is close to expiry, you might not get the visa for your trip, or worse, you might not be allowed into the foreign country upon arrival.
What Is A Visa?
Like a passport, a visa is also an official document issued by the foreign country's government you wish to visit. The visa will contain the necessary information about your travel, such as the purpose of your visit, the validity, the duration you can stay in the country, and other information.
Obtaining a visa can be difficult or easy depending on the type of visa you are applying for, the supporting documents you provide, and the country you are applying for. Sometimes you have to go for an interview at the Embassy or Consulate of the foreign country in your homeland.
Before visiting most foreign countries, you will need a visa and your passport for the visa application. A visa can be in many different forms, such as it can be a sticker on your passport, can be sent to you via email, or even electronically linked to your passport.
For example, a foreign national wishing to visit the US must first apply for a US visa at the US embassy in their home country. The visa holder must show their travel visa to the Department of Homeland Security (DHS) or Customs and Border Protection (CBP) officers at the port of entry upon arriving in the US. You could be asked questions about your stay or intention in the US by these officers.
It is also essential to know that a visa does not guarantee your entry into the country. As I mentioned earlier, in the US DHS or CBP could question you at the port of entry. If those inspectors suspect your motives to enter the US or are not satisfied with your answers, they have the right to deny your access to the country.
What Are The Types Of Passports In The US?
In the US there are a few different types of passports. The main difference is that one is for the normal citizens of the country and another one is for the government employees going overseas. However, the purpose of the passport remains the same. These passports are used to identify the purpose of a US citizen in a foreign country.
Regular Passport: A regular passport or often referred to as a tourist passport is issued to any US citizen. This passport can be used to apply for a visa for a foreign country.

Passport Card: An alternative to the regular passport is the passport card. The passport card has similar requirements and functions the same way as the regular passport. However, the passport card can only be used for certain travel types and specific destinations. For example, a passport card is only valid for travel to Bermuda, Canada, the Caribbean, and Mexico by land and sea.

Official Passport: Official passports are issued to employees and officials of the United States Federal Government for travel abroad for official purposes. Similarly, spouses and family members of such individuals can obtain this type of passport when authorized by the Department of State.

Diplomat Passport: Foreign Service officers or people with diplomatic status who need a diplomatic passport to travel abroad and fulfill their diplomatic duties on behalf of the United States Government are entitled to get diplomatic passports. However, the diplomatic passport cannot be used for leisure travel as it is an official document. Therefore, diplomats are advised to obtain a regular passport before departing for official duties in the United States.
What Are The Types Of Visa?
There are several visa types for various purposes. Additionally, each country has a set of regulations and visa policies that play a huge factor in getting you a visa. These visas can be divided and categorized based on the purpose you want to visit a foreign country.
These visas can have different technical names depending on the country. At the same time, certain countries allow certain activists under one type, which other countries cannot. For example, some countries issue business visas under tourist visas. However, this might not be true for another country, and you might need to get a visa that will allow you to conduct business activities.
Let us first look at the types of visas before venturing into further details. Some of the visas based on purpose are:
Transit visas
This visa is granted to a person who has a stop or layover in a country other than their destination country. You can obtain a transit visa before your trip to the country where you will have a layover or change your flights.
Getting is transit visa is not difficult and is usually granted for a short period, such as 24 hours to 96 hours. However, it is not rare for certain countries to give a transit visa valid for up to 2 weeks. You must check beforehand if your layover country requires a transit visa, as some international airports do not need one.
Short stay visas
Short stay visas are non-immigrant visas that allow you to enter the country for a short period for a specific purpose. You cannot take up work or permanent residence on these visas. Some of the short-stay visas are:
Tourist visa or visitor visas: This visa is offered to people who wish to visit a foreign country for leisure, sightseeing, and tourist activities. Tourist visas are valid for a short period of one month to three months. On this visa, you cannot work, do business, study, or take residence in the destination country.

Medical visa: You can apply for this visa for medical treatment, diagnostics, surgery, or a course of treatment in a foreign hospital. You can get a valid medical visa for the duration of your treatment and your recovery period. To get this visa, you will have to provide supporting documents from a hospital and a doctor about the procedure or treatment you will undergo.

Business visa: On this visa, you can attend conferences, meetings, business activities, or someone looking for business ventures in a foreign country. However, you cannot take employment or full-time work and must get a relevant visa for such a purpose.

Working holiday visas: This type of visa allows you to take temporary work while traveling to support yourself financially and explore the country. There are conditions and restrictions on the kind of work you can undertake on this visa. However, these visas can be valid anywhere from 1 year to 2 years, and you must be between 18-25 years to be eligible.

Digital nomad visas: Several countries offer digital nomad visas to foreign citizens. With this visa, you can work for a company remotely from the country that gives you the visa. In addition, you can live for up to a year on this visa in a foreign country.

Pilgrimage visas: This visa is offered for religious purposes such as visiting a religious destination or ceremonies. For example, every year, many travelers from around the world visit Saudi Arabia on a Hajj visa (pilgrimage visa).
Long stay visas
Long-term visas allow you to stay in a country for extended periods, varying from 2 years to 5 years. These visas are also offered for various purposes such as:
Student visas: You can stay in a foreign country at a recognized institution of higher education for the duration of the study course. Some countries allow the dependents of the primary applicant to apply for a visa to accompany them to their destination country.

Work visas: This visa is usually more challenging than other visas but is valid for a more extended period than other visas. You need a legitimate employment offer from a host registered in the country for a work visa. Sometimes work visa can lead to permanent resident status or citizenship by naturalization.

Residence visa: For many countries, you need to apply for a long-term residence visa before getting a permanent resident status or citizenship by naturalization.

Refuge visas: This visa is granted when there is a war, natural disaster, political situation, or dangerous situation which could jeopardize your life in your home country. This visa can lead to long-term visas in some instances.

Asylum visas: Similar to a refugee visa, this visa is granted when there is a war, natural disaster, political situation, or dangerous situation in your home country.

Dependent visas: A family member of the primary application who has another long-term visa such as a study or work visa can apply for a dependent visa. Usually, it is the spouse and children of the primary applicant that can apply for such visas.
Immigrant visas
An immigrant visa is granted to someone who wishes to take up permanent residence in a foreign country. These visas can take very long and are difficult to get. Some countries allow the applicant to change their citizenship through the naturalization process. Some of the visas that are considered immigrant visas are:
Family visas: A family visa is offered to the family member of a citizen or a resident of a particular country. These family members are usually parents, children, grandchildren, grandparents, and in some cases, siblings who need extra care.

Marriage or Spousal visas: A spouse of the resident or citizen can apply for a marriage visa or a spousal visa. This visa allows the spouse to have the same rights as the resident or citizens. However, in some cases, the spouse cannot work or study in a foreign country.

Retirement visa: Also known as pensioner's visa, is offered by a few countries that allow a foreign applicant of a specific age to invest or by showing monetary funds to live in the country.
Official visas
Official visas such as diplomat visas and courtesy visas are offered to government representatives or officials. These visas are provided for different purposes, such as conducting jobs for their home country in a foreign land or a diplomat's meetings. Sometimes these officials have diplomatic passports.
What Are Common or Joint Visas?
Common or joint visas allow a traveler to travel to more than one country on a single visa. This is usually possible when two or more countries have an agreement between them which allows such travels. A few visa schemes allow entry into a few or all member countries of the regional organization. To name a few visa schemes:
Scengen visa: Getting a Schengen visa would allow travelers to travel between the 26 participating countries. These countries make up the Schengen region, hence the visa's name. A traveler can travel between these countries for 90 days in a 180-day period.
Central American Single Visa: Countries such as Guatemala, El Salvador, Honduras, and Nicaragua have come together to offer one visa under the Central America-4 Free Mobility Agreement. This allows the citizens of the member countries to travel freely between these countries.
Gulf Cooperation Council: The GCC consists of Bahrain, Kuwait, Oman, Qatar, Saudi Arabia, and the United Arab Emirates. The citizens of these member states do not need a visa to travel between the countries.
Pacific Alliance: The alliance between Chile, Colombia, Mexico, and Peru, allows the citizens of these countries and visitors of other countries to travel freely between them.
East African Single Tourist Visa: Under the East African single visa, you can apply for a visa from any member state's embassy and use the visa to travel between the country; these countries are Kenya, Tanzania, Uganda, Rwanda, and Burundi.
Economic Community of West African States (ECOWAS): Benin, Burkina Faso, Cape Verde, Ghana, Gambia, Guinea, Guinea-Bissau, Ivory Coast, Liberia, Mali, Niger, Nigeria, Senegal, Sierra Leone, and Togo are the member countries, and allows its citizens can travel between countries freely.
The British-Irish Visa Scheme (BIVS Visa): The BIVS visa allows foreign nationals to visit either country on one visa. SO if you have a visa for either Britain or Ireland, you can visit the other country without applying for a new visa.
ASEAN common visa scheme: The Association of Southeast Asian Nations has not been complemented yet; however, it will launch in the near future. This visa scheme will offer a common visa, letting the visa holder travel between the 10 member countries. These countries are Brunei, Cambodia, Indonesia, Laos, Malaysia, Myanmar, Philippines, Singapore, Thailand, and Vietnam.
What Are The Visa Requirements?
There are specific requirements you need to meet to obtain a valid visa. Though there are different methods of obtaining a visa, the process is usually similar. You might also require similar or basic documents when applying for any type of visa. Extra or supporting documents are required when you are usually applying for an immigrant visa or visa for the long term.
Most countries have a minimum requirement for all visas, and you must meet those requirements. The visa requirements for most countries are:
Passport validity: You must have a valid passport for at least 6 months or more. In some cases, the passport should be valid for the length of your stay in the country or valid until the expiration of your visa.

Number of blank pages: Your passport must have two or more blank pages when applying for a visa. This is for the visa stamps or the visa sticker on your passport.

Vaccination: Many countries require you to provide proof of vaccination when applying for a visa and even before entering the country. The most required vaccinations are the covid19 vaccination due to the coronavirus pandemic and even yellow fever.

Medical reports: For many visa types, especially long-term visas, you would be required to provide a medical exam report from a certified medical practitioner or hospital. This ensures that you are fit and eligible to enter the country.

Proof of sufficient funds: You should be able to support yourself and your dependents if traveling to a foreign country. For this, you need to prove that you have enough monetary funds in your account for the duration of your stay through bank statements.

Biometrics: Some countries require you to provide your biometrics before arriving in the country or upon arrival at the port of entry. Depending on your destination country, you could be required to provide your fingerprints, your photo taken on arrival, and sometimes your iris scan.

Letter of invitations: If you are traveling to visit your friend and family or going to conferences or meetings, you would need to present a letter of invitation from the host in the country.

Travel itinerary: You need to provide your return air ticket, proof of hotel reservation, or a letter indicating you will be staying with family, such as a letter of invitation.

Passport photos: You need to provide a passport photo that is not older than 6 months, usually when applying for an embassy visa.

Visa application form: The visa application form can be found on the country's official website, or you must fill online.

Visa fees: You must pay a visa processing fee when applying for any visa unless it is free.

Travel insurance: Many countries require that the travelers have medical travel insurance that would cover specific injuries and even evacuation in some cases.
How Do I Get A Visa?
Getting the visa is the most challenging part. However, once you know about the different types of visas and know which visa you need to get, it is easy from there. The visa application process starts with gathering all the correct and relevant documents. After getting all your travel documents, you need to apply for your visa, and it can be done by three different methods depending on your eligibility. These three methods are:
Visa on arrival: Visa on arrival or VOA is a form of visa granted to travelers upon arriving at a port of entry. A VOA is only given to citizens from eligible countries upon providing required documents. You would also have to pay a visa processing fee on arrival, and usually, it is cheaper than other ways of applying for your visa. It is also essential to know that VOA is generally given to people for short stays, such as tourism or business visa.
Electronic visa or eVisa: This is a form of visa that travelers can apply for online from their cellphone or computers. When applying for an evisa, the applicant would have to go to the official or third-party websites such as Atlys. Then, they can start their visa application process, submit all the necessary documents and even pay the visa processing fees online. A VOA usually takes between 3-5 days to get approved and would be emailed to the applicant or can be downloaded from the online website. In some cases, your visa is electronically linked to your passport, and you do not need any other document.
Embassy or consular visa: An embassy visa or consulate visa is usually required for a long-term visa or countries not eligible for VOA or evisa. The applicant will have to gather documents or printout copies for an embassy visa and submit or mail them to the embassy address. The applicant will also have to pay visa fees and make an appointment for their visa interview with an immigration officer. After the interview, the applicant would receive their visa on their passport. These visas take longer to process depending on the type of visa.
Remember to always check your eligibility for certain visa types and the visa application process. For example, a citizen of one country might be eligible for a visa on arrival, but another country's citizens can only apply for an evisa or at an embassy.
It is also good to know that not all countries offer visas on arrival and electronic visas or evisas. Additionally, a visa on arrival is sometimes available only at a specific port of entry.
What Is The Visa Validity?
Once your visa is approved, you will get the visa in one of the ways mentioned earlier. However, the validity of the visa would decide the length of stay in the country. The validity would defer depending on the type of visa, the purpose of your stay, or the frequency of visit. Let us discuss this in-depth.
You could get a valid visa for either a single entry or multiple entries. With a single entry visa, you can enter a country once during the validity of your visa. This will be issued on the visa that you receive. For example, if you get a valid visa for 2 months, then you only enter the country once for 2 weeks.
The visa validity and the period you can stay in a country can differ drastically. And you can stay in the country for only a certain period of time between the validity and the expiration date of the visa. Meaning you must visit the country within the validity of the visa for a certain number of days.
In contrast, with a multiple entry visa, you can enter a foreign country multiple times during the validity of your visa. For example, if you get a multiple entry visa valid for 1 year, you can enter the country multiple times. However, you only can stay in that country during each visit for a specific number of days.
The validity of your visa is the period during which you can visit and stay in the country legally. If your visa has expired while in a foreign country, it could result in detention, deportation, fine, procession, and even blacklisted from entering the country.
Can I Extend My Visa?
Many countries allow foreign citizens to extend their valid visas from within the country. Whereas some countries do not allow this, you must leave the country before your visa expires.
For the country that allows visa extension, the applicant must go to the immigration service department of that country and apply for a visa extension. The applicant might even have to pay a visa extension fee. For example, in the United Kingdom, you can go to the UK Visas and Immigration and apply for a visa extension.
Do You Always Need A Visa?
This question can be answered depending on the country you wish to visit and your home country. However, citizens of some countries can travel to other countries visa-free or get a travel authorization online.
What Is Visa-Free Travel?
Many countries such as The US, UK, Australia, Canada, Japan, South Korea, and many other countries have strong passports. This allows the citizens of those countries to travel to a foreign country without getting a visa.
Usually, the citizens of these countries can only stay for a few weeks or a few months. However, remember that visa-free countries will only allow a foreign national for tourism or short business purposes. Therefore, if you wish to take up work or residence, you must get a relevant visa.
For an in-depth explanation, you can read our blog on the countries US citizens can visit visa-free.
What Is Electronic Travel Authorization Or ETA?
Some countries have a visa exemption or visa waiver programs with other countries. Under these visa waiver programs, citizens from both countries can travel between the countries without getting a visa for a short period for tourism or visiting friends and family.
However, more and more countries are introducing ETA or Electronic Travel Authorization before allowing the citizens from the visa-exempt country. These travel authorizations take a few minutes to complete and are granted within 15 minutes. Some of the ETA programs are:
Canadian eTA: All visa-exempt country citizens must get an Electronic Travel Authorization or eTA before arrival except the US citizens. It is valid for 5 years and costs CAD 7.
Australia ETA: Similarly, the Australian ETA can be obtained in a few minutes and costs AUC 20. It is valid for 1 year.
New Zealand ETA: All international visitors from visa waiver or visa-exempt countries must get an ETA. They must also pay the International Visitor Conservation and Tourism Levy before arrival.
The United States ESTA: Electronic System for Travel Authorization or ESTA costs USD 14 and is granted within minutes and must be applied by visa waiver or visa-exempt countries.
The European Union ETIAS: The European Travel Information and Authorisation System or ETIAS is for all non-EU citizens currently visa-exempt. It will be implemented at the end of 2022, and all visa-exempt countries will have to apply for it before traveling to the EU.
What Is An Exit Visa?
Some countries need people to get an exit visa. For example, in many countries, if a foreign visitor or a foreign worker on a work visa wishes to leave the country, they must obtain permission from the country's government to leave, known as an exit visa.
Though most countries do not practice it, a few countries still need an exit visa. These exit requirements are imposed on foreigners and even their citizens by some countries. These laws also violated the freedom of movement of their citizens and foreigners.
Some countries that need exit permits are Belarus, Iraq, Kuwait, Lebanon, North Korea, Oman, Russia, Saudi Arabia, Singapore, The People's Republic of China, United Arab Emirates.
Why Is My Visa Denied?
"Your visa has been denied" - Everyone dreads seeing that email or hearing those words, and it is one of the worst rejections. But do not get dishearted because there are ways you can improve. So let us look at the reasons why you could get rejected:
If your passport is not up to date or is close to its expiration date.

You do not have enough blank pages in your passport for the visa sticker and visa stamps.

You do not have the required vaccination.

You have a criminal record. This will depend on the nature of the crime and the length of the sentence.

You have previously overstayed your visa in the country

You are declared "persona non grata" by the government of a country, meaning that you are banned from traveling into that country permanently or temporarily.

If the immigration officer suspects you of wanting to immigrate long term by applying for a short term visa

You do not have sufficient funds to support yourself and your dependents during your stay in the country.

You do not have adequate health insurance as stipulated by the country's visa policy. Remember that the reasons for the rejection might vary. In case you are not provided with a reason for rejection, you can get the reason by contacting the embassy.
That is everything that you might need to know about visas in a blog. Hopefully, this blog was helpful and answered all your questions. You can read more article for first time travelers, on the US and many other countries on Atl
Frequently Asked Questions
There are two types of visas available for the US: immigrant and non-immigrant visas.

Immigrant visa: Spouse of a US Citizen, certain Family Members of US Citizens, Employment-Based Immigrants, and many others.

Non-immigrant visas: Tourism, vacation, pleasure visitor, Training in a program not primarily for employment, Treaty trader/treaty investor, Transiting the United States, Athlete, amateur or professional, and many others.

You can check your eligibility for the different visas for the US on the official website of US Citizenship and Immigration Services (USCIS). You can also see other visa types on the U.S. Department of State webiste.
Author: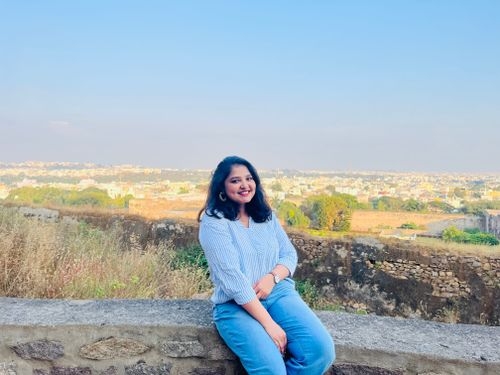 Nikhita Rathod