Where Can You Travel To Without A Passport: Flying, Driving Or A Boat Cruise From The U.S.
Last Updated : Sep 4, 2023
Atlys in the news
The borders are open, and you are getting ready to plan your first international travel since the COVID-19 bans. All you now need to do is find your valid passport and get to the planning. Oh no! Your passport has expired, and now you can't travel anywhere.
Guess what? You are in luck. Your travels aren't yet over because there are some places you can travel to without your passport.
In this post, we'll cover where U.S. citizens and permanent residents can go without a passport. I will also touch base on questions such as do minors need a passport to travel and what documents you need to present when traveling without a passport.
Where Can I Travel To Without A Passport
So you probably have tried to find out if you can renew your passport within the next few weeks, right? And they probably said something like this: "Unfortunately, it's not possible. We are currently experiencing a delay in passports due to the COVID-19 pandemic".
As I said previously, don't think your trip is ruined. There are many places you can still travel to without a passport. And lucky for you, I have the information you need to know to ease your travel planning.
U.S. Territories
You probably already know this, but the U.S. controls 14 territories. And luckily for American citizens and permanent residents, 4 out of these 14 territories can be visited without a passport.
If you are looking for a Caribbean getaway, you can travel to the U.S. Virgin Islands or Puerto Rico. The U.S. Virgin Islands also include islands such as St. Croix, St. Thomas, and St. John's.
Each island has its own individual attractions, such as national parks, boutiques, jewelry shopping desires, and Danish tastes.
Suppose you are looking for more of a Pacific getaway. In that case, you can also go to Guam and the Northern Mariana Islands.
Don't forget that Hawaii is also an U.S. state. This means traveling to Hawaii is basically the same as flying from New York to Florida.
Important note: Although American Samoa is a U.S. territory, you can't travel there without a valid U.S. passport.
Canada And Mexico
In some instances, you can travel to Canada and Mexico without your U.S. passport. However, if you plan on using air travel, you will need to have your passport.
If you are going to enter Canada and Mexico by land, you're in luck. Usually, U.S. adults must provide their passports if they want to enter Canada or Mexico. However, exceptions apply if you have Western Hemisphere Travel Initiative travel documents. When you arrive at the Canadian border crossing, you can provide any Trusted Traveler Program cards. These cards include NEXUS, SENTRI, or FAST.
In addition, remember that you can also present your Enhanced Drivers License when you travel.
Closed-Loop Cruises
If you are a U.S. citizen planning a closed-loop cruise, you can travel without a passport. A closed-loop cruise means that you board a cruise ship in a U.S. port, only travel in the Western Hemisphere and then return to the same U.S. port where you started your journey.
Suppose you are one of the lucky people to experience a closed-loop cruise. In that case, you only have to present a government-issued ID such as an ID card or a driver's license and a birth certificate to enter the United States.
You also have to keep in mind that the cruise might stop at a country that's not one of the U.S. territories. In that case, you must present a passport before disembarking the ship. So, in other words, it would be beneficial to travel with your passport on a closed-looped cruise if you don't want to be stuck on the ship.
Can Minors Travel Without A Passport?
Who doesn't want to enjoy the Caribbean islands with their family, am I right? This obviously means that you might travel with a minor, and in that case, there are some things you might need to know.
If you are traveling with a child under 16, you must have a certified copy of their birth certificate. This is not necessarily mean that the country you are traveling to requires a birth certificate. Still, it is crucial to reenter the United States.
Perhaps you are traveling with your grandchildren or nieces and nephews. In that case, you should have a certified letter from the parents stating that they are in your care.
Can I Travel Without A Passport If It's An Emergency?
In some cases, you will be allowed to travel or cross national borders without a passport.
Suppose you lose your passport while traveling abroad. In that case, the U.S. embassy or consulate may issue you with an emergency travel document. This will allow you to cross borders to return home.
Furthermore, suppose a country grants you refugee status. In that case, you may be issued a unique travel document allowing you to enter your destination without a passport.
However, it should be noted that traveling around the world without a passport is uncommon. International visitors must have a valid passport and any visas or visa waivers required by their destination country.
What Documents Can I Present When Traveling Without A Passport?
Before you just leave your passport at home, you must know that you still need to show some form of identification. According to the Transportation Security Administration (TSA), the following documents can be presented as proof of identification:
Driver's licenses or other state photo identity cards issued by the Department of Motor Vehicles (or equivalent)

DHS trusted traveler cards (Global Entry, NEXUS, SENTRI, FAST)

U.S. Department of Defense ID, including IDs issued to dependents

State-issued Enhanced Driver's License

Foreign government-issued passport

Canadian provincial driver's license or Indian and Northern Affairs Canada card

Transportation worker identification credential

U.S. Citizenship and Immigration Services Employment Authorization Card (I-766)

U.S. Merchant Mariner Credential

Veteran Health Identification Card (VHIC)
And That's A Wrap
Now you can start planning your next passport-free getaway. It's not that big of a deal to travel without a passport if you are a U.S. citizen or permanent resident. If you have some questions, please go to our FAQ section for more information.
Frequently Asked Questions
Suppose you are an EU national or visiting a Schengen country. In that case, you can travel anywhere within the Schengen Area without a passport by presenting identification with your photo on it.

When traveling within the Schengen Area, you must always carry your passport. This is in case border checks are implemented on short notice: you will be able to demonstrate your right to be in the borderless zone.

If you are traveling from a Schengen country via a non-Schengen country, you will need a passport.
Author: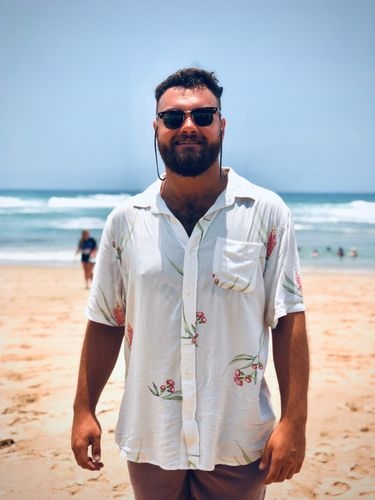 Armando du Preez
Verified Author: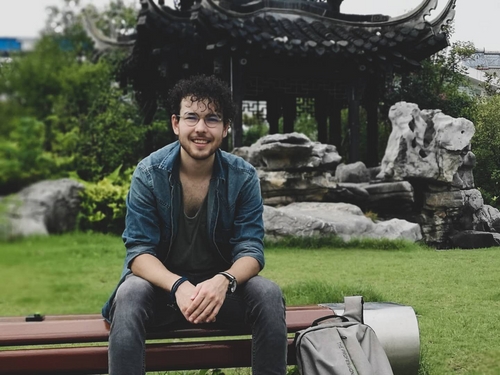 Richard Nathan