How To Get Your Saudi Visa For UAE Residents
Last Updated : 4 Oct 2023
Atlys in the news
Atlys is Officially Authorized by Government of Saudi Arabia
30-Second Summary
UAE citizens can travel to Saudi without applying for a visa.
UAE residents must apply for a Saudi visa based on their nationality.

You can't use your residence permit to apply for the visa.

Certain nationals can apply for a Saudi visa online.
Important Information
Saudi Arabia
— Is A Visa Required?
No, UAE citizens don't need a visa for Saudi. However, UAE residents do.
— Saudi Visa Cost
The e visa costs SAR 535.
— Saudi Arabia Visa Processing Time
The processing time is 3-4 business days.
— Lenght Of Stay
You can stay a maximum of 90 days.
— Saudi Visa Validity
You can get a visa valid for 1 year or 3 months.
Do I Need A Visa For Saudi Arabia From The UAE?
No, you don't. Nationals of the GCC countries can travel to Saudi Arabia without a visa. This means that nationals of the UAE (part of the GCC countries) can travel to Saudi without a visa.
You can enter the country using your National ID card or any other valid document.
Is There A Saudi Arabia Visa For GCC Residents?
No, there's not. Unfortunately, UAE residents can't use their permits to apply for a Saudi Arabia visa. This means that you must go through the list of countries that are eligible for a Saudi Arabia e visa. If your country of nationality is eligible, you can apply for a Saudi e visa.
However, if it's not, you must apply for your visa at the nearest Saudi Embassy.
Saudi Arabia E Visa Countries
Nationals from the following countries can apply for a Saudi visit visa online:
Albania, Andorra, Austria, Australia, Azerbaijan, Belgium, Brunei,, Bulgaria, Canada, China, Croatia, Cyprus, Czech Republic, Denmark, Estonia, Finland, France, Georgia, Germany, Greece, Hungary, Iceland, Ireland, Italy, Japan, Kazakhstan, Kyrgyzstan, Latvia, Liechtenstein, Lithuania, Luxembourg, Malaysia, Maldives, Malta, Monaco, Montenegro, Netherlands, New Zealand, Norway, Poland, Portugal, Romania, Russia, San Marino, Singapore, Slovakia, Slovenia, Spain, South Africa, South Korea, Sweden, Switzerland, Tajikistan, Ukraine, United Kingdom, United States, and Uzbekistan.
What Are The Required Documents For A Saudi E Visa?
There are certain travel documents you must upload during your application process. These documents include:
Passport photo: You need a digital passport photo. The photo must be recent.

Proof of medical insurance: You must upload proof of travel insurance that covers your stay.
Documents you need to complete the application form:
Passport Photo Requirements
Your passport photo must meet certain Saudi visa requirements. The requirements are as follows:
Your photo should be 200 x 200 in Width and Height and Image Size must be from 5 to 100 Kb.

Your photo must have a white background.

The photo must clearly show your facial features in a straightforward position from the tip of the chin to the crown of the head.

Your face and eyes must be straight towards the camera so both ears and cheek are clearly visible.

Generally speaking, head wear is not permitted. Exceptions are possible, especially for religious reasons. In such cases, your face must be visible from the lower tip of the chin to the forehead.
How To Apply For A Saudi Visit Visa From The UAE
The application process is entirely online. You can follow this detailed step-by-step guide to apply for your Saudi visa for UAE residents:
Step 1: Go To The Saudi E Visa Website
Click on "Apply Now" and create your account. If you already have an account, you can log in. You must provide your email address, password, security question, and enter the captcha.
Step 2: Personal Information
At the top of the form, you'll see a place where you must upload your passport photo. Make sure it meets the requirements. 
You must provide information like your name, country of nationality, gender, date of birth, country of birth, profession, current address, etc.
Step 3: Passport Information
Provide your passport type, passport number, expiry date, purpose of visit, address in Saudi. If you're staying at a hotel click "Commercial Accommodation" and enter the hotel address and contact number.
Step 4: Medical Insurance
You need medical insurance that covers the stay of your trip. Complete the application form with all the relevant information.
Make sure everything is correct.
Step 5: Terms And Conditions
Read carefully through the terms and conditions. If you're satisfied you can agree to the conditions and click "Next."
Step 6: Review And Pay
This is very important. You must make sure that every single detail you provide is correct and up to date. If you enter incorrect information, your visa can get rejected.
After you review your application, you can pay the visa fee with a credit or debit card.
Once you submit your application, the processing time starts. You'll receive an email with your Saudi e visa attached once it's processed.
How To Check Your Saudi Visa Status
Here's how you can check your Saudi visa status online:
1

Go to the Saudi e visa website.

3

Scroll down to the section that says "Previous Applications."
If you can't find your application there, you can search for it by entering your application or passport number.
Overview Of The Saudi Tourist Visa
What Is The Saudi Visa Cost?
The visa costs SAR 535 and is non refundable. However, the visa fees can change at any given moment. This is why we recommend you double check the visa fee before you apply.
What Is The E Visa For Saudi Processing Time?
The processing time is between 3-4 business days. The processing time does not include weekends or any public holidays.
What Is The Validity Of The Saudi Visit Visa?
The validity of the visa depends on what type of visa you apply for. The multiple entry visa for Saudi Arabia is valid for 1 year and you can stay a maximum of 90 days.
The single entry visa is valid for 3 months and you can stay a maximum of 90 days.
Saudi Arabia Visa Overstay Penalties
Overstaying your Saudi Arabia visa, whether you are a UAE citizen or resident, can lead to severe consequences. Penalties for overstaying can include fines, deportation, and being barred from reentering Saudi Arabia in the future.
It's essential to know the validity of your visa and take timely action to extend it or exit the country before it expires.
Tips for a Smooth Visa Application Process
To ensure a smooth Saudi Arabia visa application process for UAE citizens and residents, consider the following tips:
Start the application process well in advance of your travel date.

Double-check all documents and forms for accuracy and completeness.

Be aware of the specific requirements for your chosen visa category.

Keep a record of your visa application reference number for tracking.

Comply with all visa terms and conditions during your stay in Saudi Arabia.

Consult the nearest Saudi Arabian embassy or consulate for guidance if needed.
That's It!
Understanding the Saudi Arabia visa requirements, eligibility criteria, and application procedures is essential for a successful visit or stay in the kingdom. By adhering to the guidelines provided in this comprehensive guide, you can navigate the visa process with confidence and make the most of your experience in Saudi Arabia.
Government Sources:
Atlys strives to give you valuable and correct information. Therefore, we only use government websites for sources of information.
Frequently Asked Questions
Can UAE citizens apply for a Saudi Arabian tourist visa?
No, UAE citizens do not need to apply for a Saudi Arabian tourist visa for visits of up to 90 days. They can enter visa-free.
Can UAE residents apply for a Saudi Arabian work visa?
Yes, UAE residents can apply for a Saudi Arabian work visa if they have secured employment in Saudi Arabia. The process typically involves sponsorship by a Saudi employer.
Can UAE citizens visit Saudi Arabia for Umrah without a visa?
Yes, UAE citizens can visit Saudi Arabia for Umrah (the lesser pilgrimage) without a visa. Umrah pilgrims should coordinate their travel through authorized Umrah operators.
Do UAE citizens need a visa to perform Hajj in Saudi Arabia?
Yes, you do. UAE citizens who intend to perform Hajj, the annual Islamic pilgrimage, need to obtain a specific Hajj visa, which is different from a regular tourist visa.
What should UAE residents do if they overstay their visa in Saudi Arabia?
UAE residents who overstay their visa in Saudi Arabia may face penalties, including fines and deportation. It's essential to adhere to visa regulations and exit the country before the visa expires.
Can UAE residents apply for a Saudi Arabian visa if they hold citizenship from another country?
UAE residents holding dual citizenship should use one passport to apply for a visa to travel to Saudi Arabia.
Author: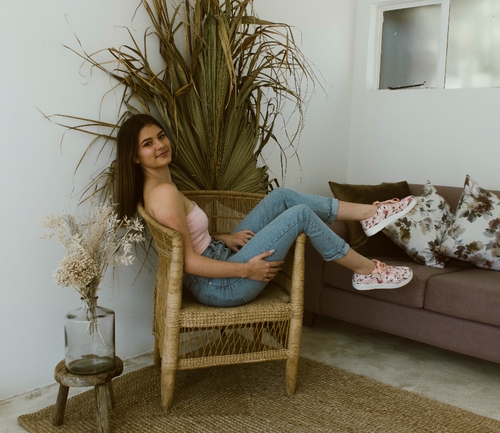 Laliq Schuman
Verified Author: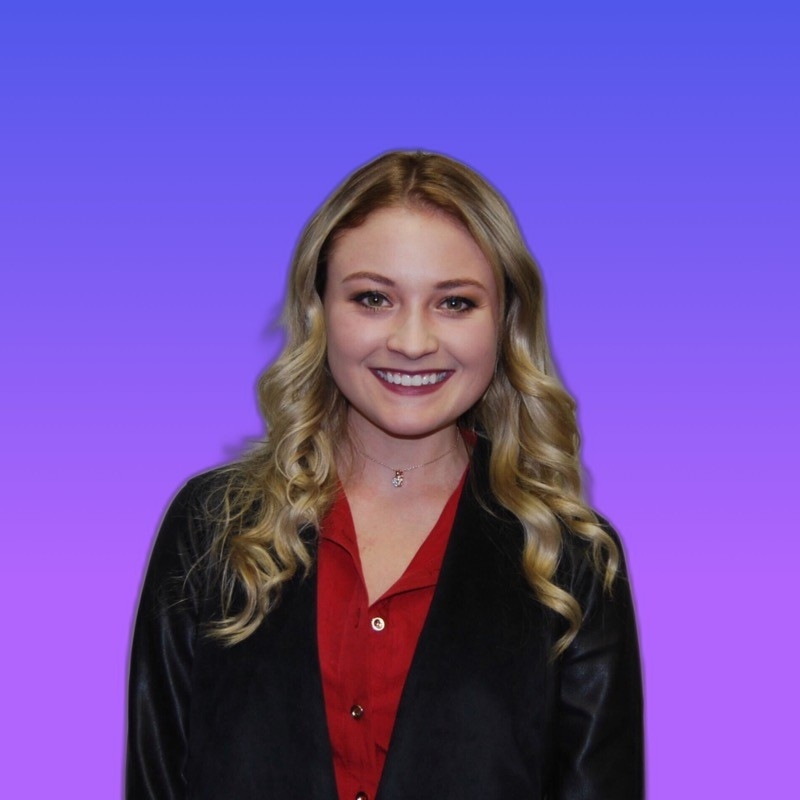 Shannon Reeler