The Ultimate Guide to South Korea Visa Tracking
Last Updated : 04-Sept-2023
Atlys in the news
30-Second Summary
Indians should track the South Korea visa application status of their visas after submission. Depending on the way of application there are different ways to track your visa status.
Some South Korean embassies let you check your visa status online.

Visit the embassy in person.
Tracking your status can help you keep up to date with what is happening with your visa.
Are you getting excited about a trip to South Korea? Getting a visa might stress you out, whether you're going for work, fun, or to see family. But guess what? 
Nowadays, you can easily track your South Korea visa online. Let's find out why this is cool, how it works, and why it's helpful for you.
What Is The South Korea Visa Tracking?
South Korea visa tracking is a system or service that allows you to monitor the progress of your visa application for South Korea. 
Whether you've applied for a tourist, work, student, business, transit , or any other type of visa, this tracking feature ensures that you are updated on its current status.
Once you've done all the paperwork, the waiting begins. But here's why you should do a South Korea visa status check:

1

Know What's Happening: It's always good to know how your visa process is progressing.

2

Get Ready for What's Next: If they need more papers from you or if you need to fix your travel dates, knowing early can be a big help.

3

Sleep Easy: You won't have to keep guessing about your visa because you'll know exactly where things stand.
How to Check Your South Korea Visa Status Online Easily?
No more trips to the embassy or constant phone calls! Follow these simple steps to check your visa status online if you applied for your evisa:
2

Have Your Info Ready: Make sure you have your application number and personal details. You'll need these to see your status.

3

Understand the Status: After you log in, you might see terms like 'Under Review', 'Approved', or 'Denied'. Most of these are easy to get, but so that you know, 'Under Review' means they're still looking at your application.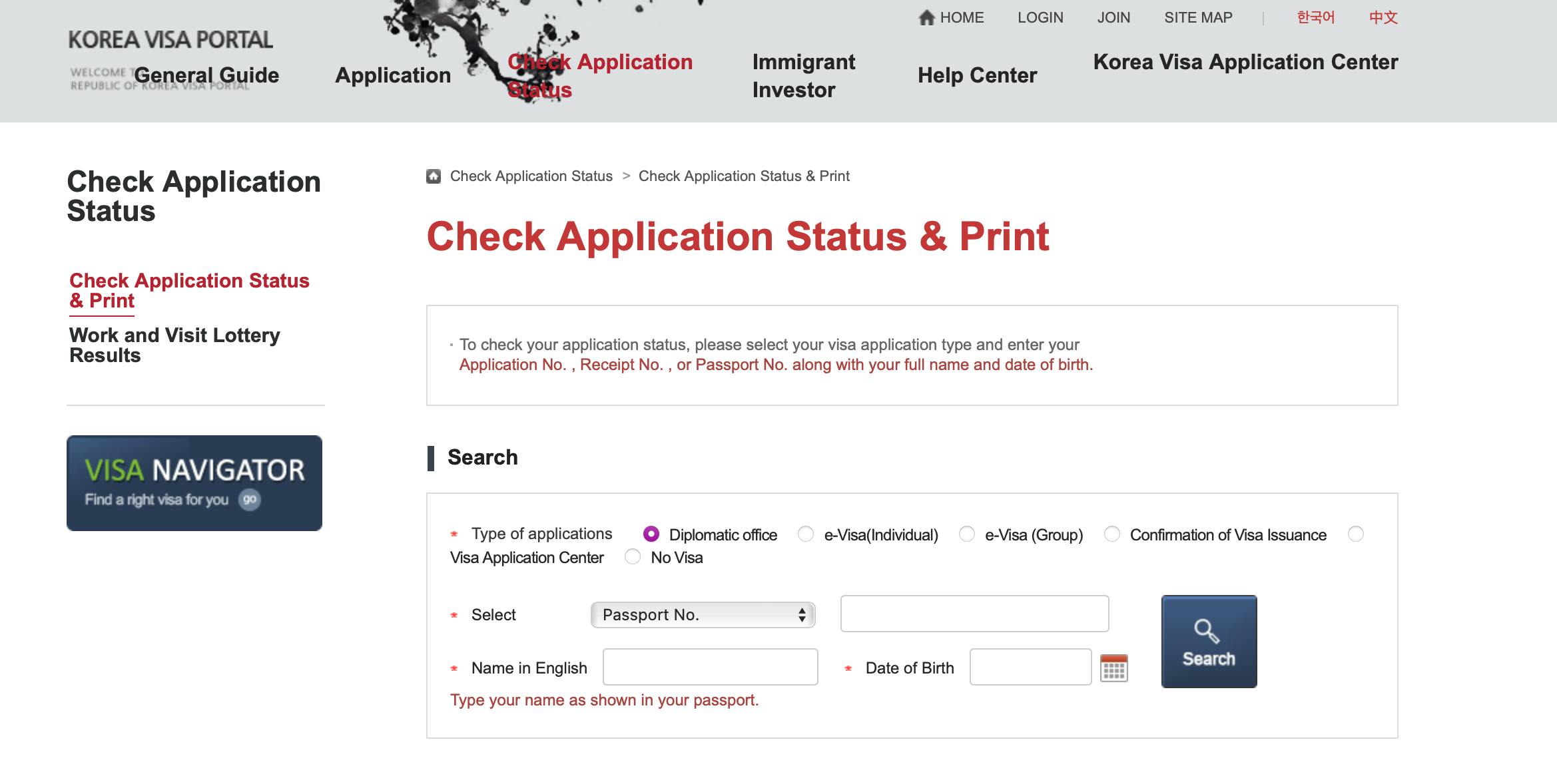 Even though it's made to be easy, you might run into a few bumps. Here's how to handle them:

1

Double-Check Your Info: If something needs to be fixed, first, make sure you have yet to make any typos in your application number or personal details.

2

Website Not Loading? Sometimes, the site is down for maintenance. Just try again later.

3

Updates Taking Time? During busy times, there might be a little wait before your status gets updated because they have many applications to look at.
How To Check Your Visa Status Through Atlys?
If you applied for your tourist visa through Atlys it will be very easy to track your South Korea visa status. All you need to do is log in the Atlys app and check the 'My documents' section.
Here you will find an update on your visa status.
How To Do A South Korea Visa Check After Applying at the Embassy In-Person?
Did you apply for your South Korea visa at the embassy? Great! Here's how to check where it's at:
1

Keep Your Receipt: After you hand in your visa forms at the embassy, they'll give you a receipt or a slip. This has a reference number on it. Don't lose it! You'll need it to check on your visa.

2

Use the Embassy Website: Some South Korean embassies let you check your visa status online. Go to their website and find a section like 'Check Visa Status'. Put in your reference number and any other info they ask for.

3

Give Them a Ring: If the website isn't helping, or they don't have that option, you can always call the embassy's helpline. Keep that number from your receipt nearby when you do. The number for South Korea Embassy in New Delhi: +91-11-4200-7000 , The Consulate General of the Republic of Korea in Mumbai +91-22-2388-6743/4/5, The Consulate General of the Republic of Korea in Chennai +91-44-4061-5500.

4

Drop an Email: The embassy should have an email service too. Send them a nice email asking about your visa. Add in your name, when you applied, and that number. The email for South Korea Embassy in New Delhi: india_visa@mofa.go.kr , The Consulate General of the Republic of Korea in Mumbai mumbai@mofa.go.kr, The Consulate General of the Republic of Korea in Chennai Chennai@mofa.go.kr.

5

Visit Them: If you're close by and still need clarification, you can return to the embassy. They usually have working hours when you can ask about visas. Take your receipt with you.

6

Get Text or Call Updates: Some embassies will send you updates through texts or calls. If you choose this, ensure your phone's charged with you.

7

Wait a Bit: Visas can take time, especially if it's busy. It's okay to want to know, but try not to call them too often.

8

Pick It Up: When your visa's ready, they'll want you to collect it. If you can't go, some places let someone else pick it up if you write a letter saying it's okay.
Remember to stay calm and patient. They're working on it!
How to Check Your Visa Status if You Applied Through a Visa Centre?
If you applied for your visa via a visa centre, it's still pretty easy to keep tabs on its progress. Here's how:
1

Save Your Receipt: When you apply at the visa centre, they'll hand over a receipt. This receipt usually has a unique tracking or reference number on it. Guard this number – you'll need it to check your status.

2

Online Tracking: Most visa centres have a website where you can track your application. Simply visit their site, find the 'Track Your Visa' or similar section, and enter your unique tracking number.

3

Customer Service Hotline: If you're more of a phone person or have issues online, you can call the visa centre's helpline. When you do, make sure to keep your tracking number handy.

4

Email Inquiry: Visa centres often have dedicated email addresses for inquiries. Send them a clear email with your name, application date, and tracking number to ask about your status.

5

Visit the Centre: If you're close to the visa centre and need more info, you can visit them directly. They'll usually have specific hours when they handle such queries. Don't forget your receipt or any other identification they might need.

6

Stay Updated with Notifications: Some centres may offer automatic notifications through SMS or email as your visa progresses (e.g. when it's under review, approved, or ready for pickup). If you opted in, watch your inbox or phone messages.

7

Be Patient: It's natural to be eager, especially if you have travel dates coming up, but remember, visa processing can take time. Checking occasionally is good, but try not to overdo it.
Once your visa is approved, you'll usually get a notification on how and when to collect it. Some centres even offer courier services to deliver it to your doorstep for added convenience.
All Done!
South Korea's visa tracking is all about making things easy for you. Even though applying for a visa can feel overwhelming, this tool removes some of the stress. 
So, as you get ready for your trip to South Korea, doing a South Korea visa status check is simple and quick, just a few taps or clicks away. Safe travels!
Government Sources
At Atlys, we're all about making your journey smooth and worry-free. We gather our info straight from dependable places like government offices, so you know it's legit.
Your trust means everything to us. We're dedicated to giving you correct and trustworthy details to help you get your visa.
This blog was written with the help of AI.
Frequently Asked Questions
Yes, but it may be more challenging. The receipt contains your unique reference number, which is essential for tracking. Without it, you'll need to provide other details like your passport number, date of application, and full name. However, it's best to contact the embassy directly in such cases.
Author: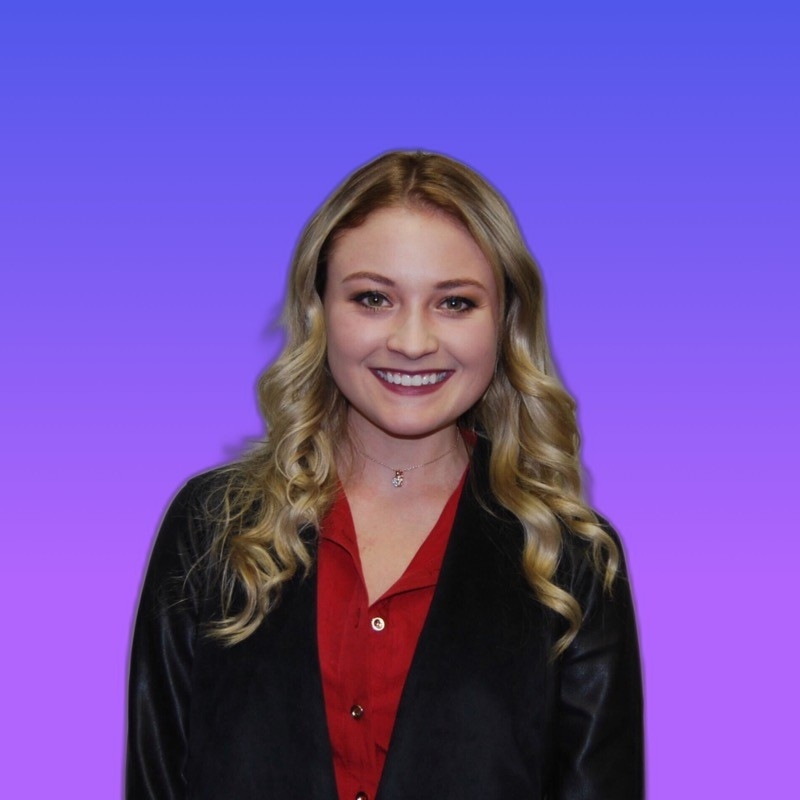 Shannon Reeler
Verified Author: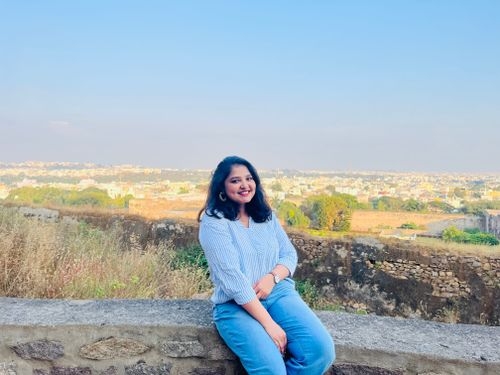 Nikhita Rathod