Uruguay Visa Guide for Indians: Easy Application Process & Tips
Last Updated : 04-Sept-2023
Atlys in the news
30 Second Summary
Travellers from India planning a trip to Uruguay must obtain a visa before their journey. For vacations and leisure trips, a tourist visa is needed.
You need to apply for a tourist visa at the embassy.

For Indians applying for a Uruguay visa, submitting your passport at the Embassy is necessary.

Once the embassy approves your Uruguay visa application, a visa stamp will be affixed to your passport, allowing you to enter the country.

Submitting your Uruguay visa application a few weeks before your travel date is recommended.
* Atlys does not provide this visa.
Important Information
Uruguay
— Is A Visa Required for Indians?
Yes. Indian nationals to require to get a visa before travelling.
— Uruguay Visa Fees
Indians do not have to pay any visa fees.
— Uruguay Visa Processing Time
The average time is 15 working days for most embassies.
— Length of Stay
The tourist visa offers a stay of up to 90 days.
— Uruguay Visa Validity
The Uruguay tourist visa is valid for 90 Days with multiple entries.
Discover all you need to know about obtaining a Uruguay visa as an Indian traveller. This guide covers visa types and the step-by-step application process, ensuring a smooth and hassle-free journey. Let's make your Uruguayan travel plans a reality.
Do Indians need a visa for Uruguay?
Yes, Indian citizens are required to obtain a visa in advance to visit Uruguay.
This means that if you're an Indian passport holder planning to travel to Uruguay for any purpose, such as tourism, business, work, study, family visits, or other activities, you will need to apply for a tourist visa before your trip. 
Indian citizens do not have the option of obtaining an eVisa for Uruguay. Instead, the process involves applying through the government or embassy.
This means applying in person at the embassy is the standard procedure for Indian travellers. At Atlys, we're here to guide you through the process and make it as straightforward as possible.
No, Indian citizens cannot apply for a Uruguay visa on arrival. This means that Indian travellers must obtain a visa by applying through the Uruguayan consulate or embassy before their trip to Uruguay.
Uruguay Visa Requirements for Indians
For those seeking temporary entry for leisure or pleasure purposes, the Tourism Visa is ideal. Here's what you need:
Complete Visa Application Form 

Recent passport-size photo 

Valid passport with at least 6 months validity upon leaving Uruguay 

Photocopy of your Passport 

Proof of accommodation (hotel bookings)

Proof of income (bank statements for the past 3 months) 

Travel tickets (round trip)

The Tourism Visa offers a 90-day validity with multiple entries.

Note: When collecting the visa, make sure to have a copy of your confirmed air ticket with you.
How to apply for your Uruguay visa at the Embassy?
Applying for a Uruguay visa for Indians involves a systematic visa process to ensure your journey is hassle-free. Here's a step-by-step guide to help you through the visa application:
How to Check Your Uruguay Visa Status
Because nothing is mentioned on the government website about applying online, we assume that you can only be able to check your visa status through the embassy.
Additional Information for the Uruguay Visa for Indians
This additional information offers valuable insights for Indian citizens, ensuring a well-prepared and hassle-free application process.
Indian nationals do not need to pay any visa fees. This means you can submit your visa application to the embassy without additional cost.

Although the government website does not give a direct processing time, applications through the embassy usually take around 15 working days.

If your application takes longer to process due to delays, please be reassured that this is a common occurrence.

Possible delays include high application volumes, public holidays, and incomplete documentation. To avoid these possible delays, try to apply early, plan, and stay updated.

The Uruguay Tourist visa grants you the freedom to enjoy a stay of up to 90 days with multiple entries.

If you wish to extend your time, an additional 90-day extension is possible. But this depends on what the authorities allow you to do. 

Suppose you plan to extend your stay in Uruguay beyond what you initially stated in your visa application. In that case, ensuring you have enough financial resources to cover your living expenses and accommodation is important. 

It's crucial to note that the Uruguayan government won't provide financial support. Additionally, adhere to the legal regulations for updating your immigration status during your stay in the country.

Embassy Address: B-8/3, Vasant Vihar, New Delhi-110057

Contact Details: Tel: (00 91) 11 - 26151991, Ext-108 

Email: cdnuevadelhi@mrree.gub.uy

Business Days: Monday to Friday

Document Submission Schedule: 09:00 a.m. - 01:00 p.m.

Document Collection Hours: 02:00 pm - 05:00 pm

The Embassy is closed on India's national holidays and Uruguay's National Day (August 25th).
Uruguay Visa Application Guidelines & Tips
When it comes to applying for a visa to travel to Uruguay, it's important to have a clear understanding of the visa process. Here are some Uruguay Visa Application Guidelines & Tips for gathering the required documents mentioned above:
Before you start the application process, ensure your passport is valid for at least 6 months beyond your intended departure date from Uruguay. If it's not, consider renewing it before applying.
Include a photocopy of the passport's relevant pages, including your personal details and photo page.
For proof of accommodation, make sure to get a reservation from a reputable hotel or a letter from your host if you're staying with friends or family.
Make copies of all your submitted documents for your records. This can be useful in case any issues arise during the application process.
When it comes to financial proof:
If using bank statements as proof of income, ensure they cover at least three months before your application. Ensure these statements are accurate, easily understandable, and reflect a consistent financial history.
If you include proof of salary, ensure it's an official document from your employer clearly stating your position, salary, and the period covered.
If using international credit card details as proof of funds, ensure that the card is active and has sufficient credit available for your intended stay.
That is the End 
In brief, Indian travellers to Uruguay need to apply for an Uruguay visa for Indians in advance as there's no visa-on-arrival option. The process involves determining your visa type, gathering required documents, submitting the application, and possibly attending a consular interview. No Uruguay visa fee is required for Indians. 
These guidelines aim to simplify the application process for Indian travellers to Uruguay. I hope this blog helped! Safe travels.
Government sources: 
At Atlys, our goal is to provide you with up-to-date and accurate visa services. However, please be aware that visa regulations for Uruguay can change unexpectedly. We recommend consulting the official government sources below for the most current and reliable visa details.
Frequently Asked Questions
Yes, Indian citizens need to obtain a visa in advance to travel to Uruguay for any purpose.
Author: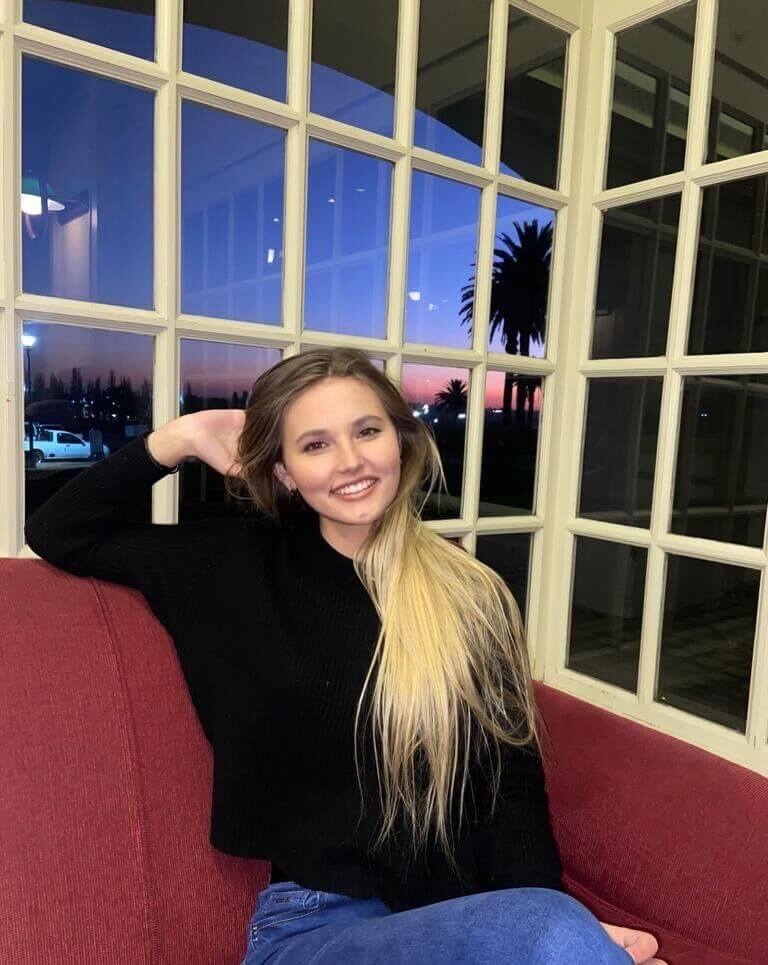 Zaskia Kukard
Verified Author: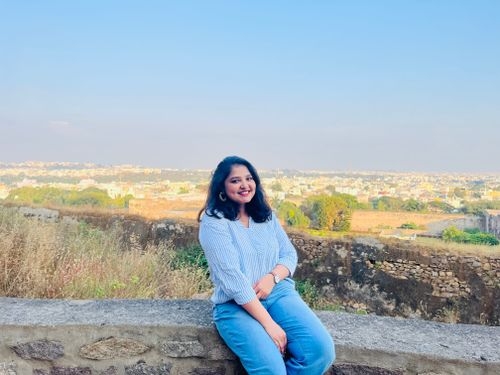 Nikhita Rathod