Fastest Way To Get A Schengen Visa From India With Top Tips
Last Updated : 18-Oct-2023
Atlys in the news
The Schengen visa is one of the most popular visas in the world and is especially popular among Indians. The Schengen visa allows you to travel to any of the 26 Schengen countries for up to 90 days in a 180-day period.
The Schengen countries are some of the most popular tourist destinations in the world and include countries like France, Germany, Spain, and Switzerland.
For that reason, I will cover how you can get your Schengen Visa in the blink of an eye and extra tips to be aware of when applying for your Schengen Visa from India.
What Is A Schengen Visa For Indians?
To enter any of the 26 countries that require a Schengen visa, Indian nationals must possess a valid Schengen visa. After receiving this visa, you can cross the borders of other members without submitting an identity check.
In addition, you can travel or remain in the Schengen Area for a maximum of 90 days over the course of six months, starting on the visa's entry date if you have the most popular Schengen visa (the short-stay visa).
What Is The Easiest Way To Get A Schengen Visa From India?
Now that we've covered the Schengen Area, I must discuss the fastest and easiest way to get your Schengen tourist visa from India.
Please remember that this post just covers the fastest way to get a Schengen Visa and some tips for the Schengen Visa for Indians.
Use Collection From Home
The Collection From Home option is a convenient way to submit your Schengen Visa for Indians application through VFS. However, remember that it is only available to citizens who have already submitted their biometrics in the past 59 months.
VFS Global will collect your visa application so that the Schengen authorities can process it after confirming your eligibility and paying the fee of 8,477 INR. Your passport will be returned via a safe courier service after making a decision.
Use Visa At Your Doorstep Service
A new mobile visa application service called Visa at Your Doorstep (VAYD) enables you to apply for a visa without the hassle of going to a visa application centre. This service, which is also known as a doorstep visa, involves a representative of the visa agency coming to your home to collect all of your biometric information at a prearranged time.
Additionally, they would gather the passport and other supporting documentation needed to complete the visa application, apply for the visa on your behalf, and even handle the processing of your application.
The price for a visa delivered to your door depends on the number of people in the group. Normally, the cost of a visa delivered to your door is 9,900 INR for one individual who resides within the boundaries of Delhi, Bangalore, Mumbai, or Chennai.
Apply Through An Easier Schengen Country
Although it's not always possible, try applying for your Schengen Visa through an easier Schengen country. For example, when applying for your Schengen Visa for Indians, you must apply for your Schengen Visa for one of the following countries:
The Schengen country, you will be spending most of your time;

The Schengen country you enter;

Or the Schengen country you will be visiting last.
Here is a list of the easiest Schengen countries that issue Schengen Visas from India:
France/Germany: France and India's governments can process visas within 72 hours. The fastest of the bunch is this. However, the documentation is as complicated as other Schengen embassies.

Italy/Swiss/Netherlands: Since they handle most honeymoon application processing, these are also known as "honeymoon embassies." The documents are standard; processing time ranges from 7 to 15 working days.

Greece/Austria: These embassies are renowned for doing more personal interviews than usual. Additionally, they frequently process visas in accordance with departure dates, so you could occasionally have a long wait.
Apply At A Smaller Schengen Country
Even though you can apply for your Schengen Visa at an easier Schengen Embassy or Consulate, it still takes two weeks to receive your passport back. This might be too late for those who fly last minute. In such cases, I advise requesting a Schengen visa from a smaller Schengen country.
My top pick is Luxembourg because they usually attempt to return your passport on time if you email them with your travel dates. Of course, you have to "tweak" your travel plans so that you may visit the country you are applying to, but that's easy. You are free to visit any of the Schengen nations after you have received your Schengen Visa for Indians.
Tips For The Schengen Visa For Indians?
Travelling and getting visas can be tough, especially for Indian citizens. I've had a few rejections and found Schengen Visa applications particularly tricky. But I've gathered some helpful tips for your next Schengen Visa application, especially if you're from India.
Here are my tips and some Schengen visa interview questions you might get:
Ensure You Have A Perfect Schengen Visa Cover Letter
A letter that you write and send with your other Schengen Visa application to the Schengen Embassy or Consulate is known as a "Schengen Visa Cover Letter" (or "Covering Letter").
The letter should give more details about the reason for your vacation and your plans to return to your home country.
The letter serves as your introduction by giving the consular staff at the Embassy/Consulate a quick rundown of your travel history (e.g., travel dates, employment background, etc.).
So, in short, your cover letter serves as a brief description of your Schengen Visa application.
You have no opportunities to speak to the visa authorities and provide your details. This is due to many embassies employing the VFS services to collect paperwork and deliver the applicant's passport. Therefore, writing a cover letter explaining things for you is highly advised because immigration officers base their judgments on the documents you provide.
Start Your Schengen Visa For Indians Application 2 Months Before Your Trip
The earlier you apply for a visa, the better. In the past, it wasn't easy to get a Schengen visa in a short time. But things have changed - you can now mail your visa application as long as you have the documents ready.
Numerous visas were rejected because applicants waited until the last minute to apply and missed an essential document in a hurry. A good rule of thumb is 3-4 weeks before.
Schedule Your Schengen Visa Appointment For The Morning
Visa appointments usually run late and tend to be scheduled during lunchtime. For this reason, it's often best to get the earliest appointment you can. Just be cautious; scheduling a visa appointment is not as simple as a phone call. You may need to schedule your appointment ahead of time to ensure you get the appointment slot you want.
Please remember that Schengen visa from India appointments are really hard to get, and you might have to wait a long time before getting a Schengen Visa appointment. You can also use AtlysHome to schedule your next Schengen Visa appointment easily.
Overview Of The Schengen Visa
This section covers some extra questions you might have about the Schengen visa. Let's take a look at some of these questions.
Which Schengen Visa Has The Fastest Processing Time?
The country with the fastest visa processing time is Lithuania. Places like Germany and France get many visa applications because they're very popular with tourists and business travellers.
However, Lithuania has fewer tourists travelling to the country than France, so there are fewer applications for a Schengen visa.
Which Country Gives A Schengen Visa Easy?
Slovakia and Luxembourg. Slovakia rejected 2.7% of visa applications, and Luxembourg rejected 1.2% of visa applications.
Please note that these are the statistics from 2021, and there hasn't been an update on the rejection rate for 2022. So, it's safe to assume that these two countries are still at the top of the list.
What Is The Current Schengen Visa From India Processing Time?
The current processing time is around 10-15 business days. The visa processing time does not include weekends or public holidays.
Now You Know The Ins And Outs Of The Schengen Visa For Indians
We hope this guide has helped get you started on your journey to securing a Schengen visa from India. As always, we advise that you consult with an immigration attorney or other legal professional to ensure that you follow the correct procedures and that your application is as strong as possible. Also, please check out our FAQ section for additional information.
The information in this post is from reliable sources like the European Commission website.
This post was also written and fact-checked with AI assistance.
Frequently Asked Questions
When applying for your Schengen Visa, it's best to either apply to the Embassy of the country you're traveling to or apply to the Embassy of the country where you will spend most of your time.
Author: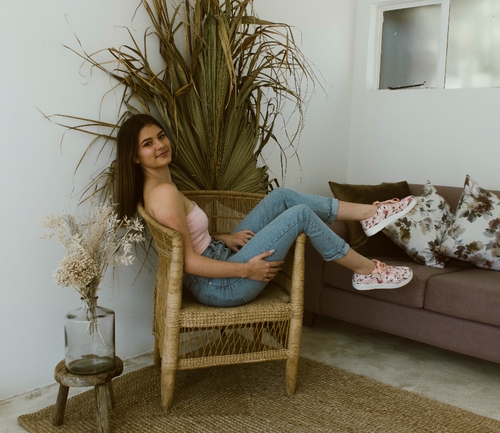 Laliq Schuman
Verified Author: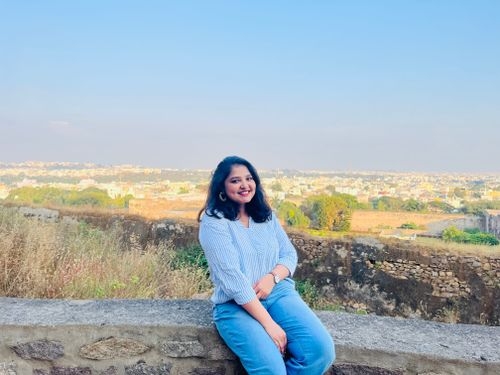 Nikhita Rathod