How to get a Schengen Visa Appointment—Every Method Explained
Last Updated : 04-Sept-2023
Atlys in the news
If you're planning on traveling to any of the 26 Schengen countries in Europe, you'll likely need a Schengen visa. But before you can even apply for one, you'll need to schedule an appointment with the appropriate embassy or consulate.
Unfortunately, securing a Schengen visa appointment can be a pain point, with long wait times and limited availability. However, this post will guide you through everything you need to know.
Currently the waiting period for a Schengen visa appointment can take up to 3 months. However, AtlysHome can help.
Book Your Schengen Visa Appointment Through AtlysHome
There are several methods for scheduling a Schengen visa appointment, but one of the most popular options is Atlys's VAYD (visa at your doorstep) service called AtlysHome.
This service allows you to apply for a visa from a location of your choice. This service aims to provide a simple, safe, and convenient visa application submission process.
This service is only available in selected cities in India (Delhi, Mumbai, Gurgaon) when applying for a visa for France, Spain, and Switzerland.
Available Methods For Scheduling An Appointment
If VAYD isn't available for your destination, there are other options. For example, some embassies and consulates allow you to book an appointment online, while others require you to schedule appointments via phone or email.
Check the website of your destination's embassy or consulate for more information. You can also apply through another visa application center like VFS.
How To Schedule A Schengen Visa Application Appointment?
Here's a short guide on how to schedule a visa appointment:
Step 1: Determine where to apply
The first step is to determine where to apply for your Schengen visa. This will depend on the country you plan to visit or spend the most time in. You can find the appropriate embassy or consulate on the website of the country's diplomatic mission in your home country.
Step 2: Schedule an appointment
Once you have determined where to apply, you can schedule your appointment. The easiest way to do this is through the online appointment booking system provided by the embassy or consulate. Some countries may also allow you to schedule an appointment by phone or email.
Step 3: Complete the application form
Before your appointment, you will need to complete the application form. This form is available online and can usually be completed electronically. Be sure to provide accurate and complete information and sign the form when you finish. If you provide incorrect or outdated information, your visa will be rejected.
Step 4: Prepare your documents
You will need to bring a number of documents to your appointment, which include your passport, cover letter, itinerary, etc.
Make sure that you have all the required documents as forgetting one can be another reason for visa rejection.
Step 5: Attend your visa appointment
On the day of your appointment, arrive at the embassy or consulate at least 15 minutes before your scheduled time. At the visa appointment, you'll have to attend a short interview, submit your documents, and provide your biometric information (fingerprints).
Step 6: Pay the visa fee
You will need to pay a non-refundable visa fee at your appointment. The amount may vary depending on the country you are visiting and the type of visa you are applying for.
Common Questions and Concerns About Schengen Visa Appointments
Here are some common questions and concerns about Schengen visa appointments:
How Long Does It Take To Get An Appointment?
Wait times can vary depending on the embassy or consulate and the time of year. Therefore, it's best to check the website of your destination's embassy or consulate for the most up-to-date information.
What Do I Do If My Appointment Is Canceled Or Rescheduled?
If your appointment is canceled or rescheduled, you'll need to book a new appointment as soon as possible. Check the website of your destination's embassy or consulate for instructions on how to do this.
Can Someone Else Schedule An Appointment On My Behalf?
In most cases, no. The applicant is typically required to schedule their own appointment and appear in person for the visa application.
Can I Apply For A Schengen Visa Without An Appointment?
No. You must have a scheduled appointment before you can apply for a Schengen visa.
Tips For Preparing For A Schengen Visa Appointment
Here are some tips to help you prepare for your Schengen visa appointment:
Know what to expect: Research the visa requirements and application process for your destination country before your appointment.

Bring all necessary documents: Make sure you have all required documents and information, including your passport, travel itinerary, and proof of financial means.

Be on time: Arrive at your appointment on time or even a few minutes early. Being late may result in rescheduling or even missing your appointment altogether.

Dress appropriately: Dress conservatively and professionally for your appointment. This helps create a good impression and shows respect for the embassy or consulate.

Be organized: Keep all your documents organized and in one place. This will make it easier for you to find and present them when required.

Have your payment ready: Make sure you have the correct amount of payment and that it's in the appropriate form (cash, credit card, etc.). Some embassies or consulates may not accept certain forms of payment.

Be honest: Answer all questions truthfully and provide accurate information. Lying or providing false information can result in your application being denied.

Stay calm and composed: Finally, stay calm and composed during your appointment. Nervousness or anxiety can lead to mistakes or forgetting important information. Take deep breaths and try to relax.

Be honest and straightforward: Answer all questions truthfully and to the best of your knowledge.

Avoid common mistakes: Don't make mistakes on your application, such as leaving fields blank or providing incomplete information.
What To Expect During The Visa Appointment?
During the Schengen visa appointment, you can expect to be interviewed by a consular officer who will ask you questions about your trip and your reasons for traveling to the Schengen area. The interview is designed to verify the information you provided on your application and to ensure that you meet the requirements for a Schengen visa.
What Are The Required Documents Needed For The Schengen Visa Appointment?
Here are some essential documents you should bring to your Schengen visa appointment:
Passport: Your passport must be valid for at least three months beyond your intended stay in the Schengen area and have at least two blank pages for the visa.

Schengen visa application form: You should bring a printed copy of your completed visa application form, which you should have filled out online before your appointment.

Photograph: You will need to bring a recent passport-sized photograph that meets the specific requirements of the embassy or consulate.

Travel itinerary: You should provide evidence of your travel plans, including flight reservations, hotel bookings, or an invitation letter if you're staying with friends or family.

Proof of financial means: You will need to show proof that you have enough funds to cover your stay in the Schengen area. This can include bank statements, traveler's checks, or a letter of sponsorship.
Common Mistakes To Avoid During The Appointment
Some common mistakes to avoid during your Schengen visa appointment include the following:
Providing incomplete or inaccurate information on your application or during the interview.

Failing to bring all of the required documents to your appointment.

Appearing unprepared or disorganized during the interview.

Providing inconsistent or conflicting information about your travel plans or purpose for visiting the Schengen area.

Failing to demonstrate that you have sufficient ties to your home country, such as a job, family, or property, will ensure your return after your trip.
By bringing all of the required documents, being prepared for the interview, and avoiding these common mistakes, you can increase your chances of successfully obtaining a Schengen visa.
What Is The Schengen Visa Application Process?
The Schengen visa application process typically involves the following steps:
What To Do After Your Schengen Visa Appointment?
After your Schengen visa appointment, it's important to stay informed about the status of your application. Here are some tips for what to do after your appointment:
Wait for a decision: It can take anywhere from a few days to several weeks to receive a decision on your application. During this time, you can track the status of your application online.

Track your application status: Most embassies and consulates have online systems where you can track the status of your application. Check the website of the embassy or consulate where you applied for information on how to track your application.

Collect your visa: If your application is approved, you will need to collect your visa from the embassy or consulate where you applied. Be sure to bring your passport and any other documents requested by the embassy or consulate.
If you apply with Atlys (AtlysHome), they will courier your passport to you, which saves you the extra trip to the Embassy.
What Should I Do If My Visa Is Denied?
If your Schengen visa application is denied, you can appeal the decision or reapply at a later date. If you choose to reapply, make sure to address any issues that led to your initial denial.
That's It!
Scheduling a Schengen visa appointment can seem daunting, but it can be a straightforward process with the right information and preparation. Remember to gather all necessary documents and follow the application process carefully.
The information in this post is from reliable sources:
This post was fact-checked and written with AI assistance.
Frequently Asked Questions
The Schengen area is made up of 26 European countries, including:

Austria, Belgium, Czech Republic, Denmark, Estonia, Finland, France, Germany, Greece, Hungary, Iceland, Italy, Latvia, Liechtenstein, Lithuania, Luxembourg, Malta, Netherlands, Norway, Poland, Portugal, Slovakia, Slovenia, Spain, Sweden, and Switzerland.
Author: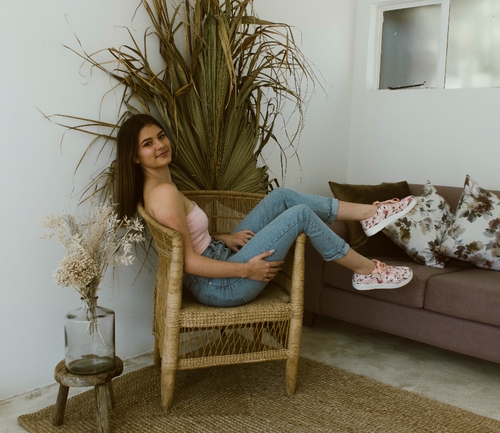 Laliq Schuman
Verified Author: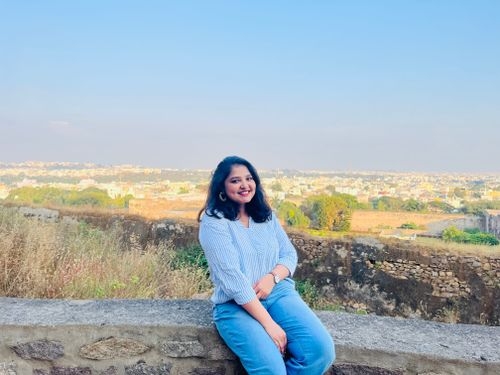 Nikhita Rathod