Jamaica Visa for Indians: Travel Without a Visa
Last Updated : 04-Sept-2023
Atlys in the news
30 Second Summary
Indian citizens travelling to Jamaica do not need a visa to enter the country. Before planning your trip to Jamaica, note the following:
Visa-Free Entry: Indian citizens can travel to Jamaica without a visa, enjoying a stay of up to 30 days for tourism purposes.

Extension of Stay: Indians have the option to extend their stay in Jamaica by applying for an extension, subject to approval.

Entry Process: Upon arrival, immigration formalities include document verification, customs declaration, biometric information, and a visa stamp that grants permission.
Important Information
Jamaica
— Is a visa required for Indians?
No, Indians do not require a visa, Jamaica is visa-free.
— Length Of Stay
Depends on the immigration officer (mostly for 30 days)
— Can I extend my stay
Yes you can apply for an extension at the Immigration offices.
In this guide, we'll break down the simple steps for an unforgettable Jamaican adventure. Prepare to step onto Jamaica's shores with confidence and excitement.
Do Indians need a visa to go to Jamaica?
No, Indian citizens do not require a Jamaica visa for Indians to enter the country. Jamaica offers visa-free access to Indian nationals for up to 30 days. 
Upon your arrival in Jamaica, the immigration officer will put a stamp on your passport, which serves as a valid and official tourist visa. 
This stamp grants you permission to enjoy your entire stay in Jamaica hassle-free, without the need for a pre-issued visa. 
Can Indians Go to Jamaica with just an Indian Passport?
Yes, absolutely! If you hold an Indian passport, you're in luck. Indian citizens enjoy visa-free travel to Jamaica. However, we suggest you carry the additional documents mentioned below with you on your trip.
All individuals visiting Jamaica must provide an accepted and valid travel document confirming their identity and nationality; therefore, your passport is required. Jamaica requires that your passport remains valid for at least six months beyond your intended departure date from Jamaica. 
The immigration authority will determine the duration of your stay and stamp it in your passport accordingly, typically allowing up to 30 days for tourism purposes. The specifics depend on your travel purpose, intended stay duration, and travel dates.
What are the Jamaica entry requirements for Indian citizens?
Although it's not necessary to apply for a Jamaica visa for Indians, it is recommended to have the following documents by hand in case any are requested.
Valid Passport with blank pages

Hotel Reservation Confirmation

Any supporting documents, such as proof of financial funds such as bank statements, travel itinerary, recent passport photos, etc.
What to Expect When Arriving in Jamaica: 
If you're arriving in Jamaica without having applied for a Jamaica visa in advance, the entry process is straightforward and welcoming. Here's a glimpse of what you can anticipate upon your arrival:
Once you land in Jamaica, you'll follow the signs leading to immigration counters. Immigration officers will guide you through the process.
Present your travel documents, which include your valid passport with a minimum of six months validity and your confirmed return or onward flight ticket, and proof of accommodation (such as a hotel reservation) if requested by the immigration officer. Ensure you have these documents readily accessible.
You might be required to complete a customs declaration form indicating certain items you're bringing into the country. Be honest and accurate in your declaration.
You will be asked to provide biometric information as part of the entry process. This process involves the collection of your fingerprints and a photograph of you. This extra step is part of the security and immigration protocols and is intended to improve the confirmation of travellers' identities.
The immigration officer will assess your purpose of travel and determine your allowed stay period. They'll then stamp your passport accordingly, granting you permission to stay in Jamaica for tourism, typically for up to 30 days.
You'll find currency exchange booths and ATMs within the airport if you need to exchange currency. Some Jamaican dollars are useful for small purchases and local transactions.
You'll be greeted with the warmth of Jamaica's hospitality from the moment you arrive.
Overview of a Visit to Jamaica 
Let's explore essential details like how long Indians can remain in Jamaica, expenses they might need to consider, and other important information.
What is the validity of the stamped passport? 
The validity of the stamp on your passport depends on the immigration authorities. Normally, the stamped passport remains valid throughout your authorised stay in Jamaica, commonly up to 30 days for tourism.
However, make sure that you check the stamp on your passport page, which will have your entry and exit dates on the stamp. The exit date will indicate when you must leave the country. 
What is the Jamaica visa for Indian citizens' fees? 
Indian citizens planning to travel to Jamaica will be pleased to know that they are eligible for visa-free entry. This means that there is no specific visa fee for Indians travelling to Jamaica for tourism purposes. 
Indians should only be mindful of a potential fee if they extend their stay in Jamaica. The amount of this fee depends on how much longer they want to stay. 
Is it possible for Indians to Extend Your Stay in Jamaica?
Yes, Indian citizens have the opportunity to extend their stay in Jamaica. If you wish to extend your time on the island beyond the initially granted period, you can apply for an extension at the immigration offices. If your extension application is approved, a stamp will be placed on your passport, granting you additional time in Jamaica. 
It's important to note that this application should be submitted before the expiration of your initially granted stay, and failure to do so could result in penalties for violating immigration regulations. 
Documents required when extending your stay
Documents that you should gather before trying to extend your visit include:
A passport with a validity of at least six months before it expires.

A letter stating the reason for the extension

An entry visa, if it's applicable to your situation.
Validity and processing time for Visa extensions
Extensions of stay for all categories are typically processed within 3 working days. Extensions can vary in duration, but the maximum allowed for Commonwealth citizens, including Indians, is up to 12 months.
Additional Insights for Your Jamaican Journey:
For Indian travellers in search of an unforgettable getaway, Jamaica presents a variety of captivating experiences perfectly aligned with your tastes. From breathtaking natural beauty to cultural gems, let's take a peek into Jamaica's finest offerings and how to budget properly for these adventures.
Best Places to Visit: 
Explore the top attractions, from stunning beaches to lush mountains and vibrant markets. 
Here are a few fantastic places to explore during your vacation in Jamaica, each offering its own special experiences:
Montego Bay: Known for its vibrant atmosphere and stunning beaches. Enjoy a refreshing swim in the clear blue waters, explore the beauty beneath the waves with snorkelling and scuba diving, or shop at the bustling Hip Strip.
Ocho Rios: If you love nature, you'll be amazed by the beautiful green scenery. You can climb up Dunn's River Falls, go tubing in the jungle river, or check out the cool Green Grotto Caves.
Kingston: Immerse yourself in Jamaica's capital city, where you can discover its interesting history and lively culture. Visit the Bob Marley Museum, explore local art at Devon House, and feel the city's vibrant energy.
Port Antonio: A peaceful place with green rainforests and beautiful beaches, Port Antonio is great for people who want calmness. See the special Blue Lagoon, relax at Frenchman's Cove Beach, and explore the interesting Folly Ruins.
There is obviously a wide variety of activities in Jamaica that Indians can enjoy while exploring.
Best Time to Travel to Jamaica:
The best time to travel to Jamaica is during the dry season, which typically spans from November to mid-December and then from mid-January to April. 
This period offers pleasant weather, warm temperatures, and minimal rainfall, making it ideal for enjoying outdoor activities, exploring the beaches, and experiencing the vibrant culture of Jamaica. 
However, it's important to note that the peak tourist season falls between December and mid-April, so planning in advance and booking accommodations early is recommended.
Budgeting Tips For Indians Travelling to Jamaica for Tourism: 
Here are some money-saving tips to make the most of your budget while enjoying your Jamaican experience:
1

Accommodation Choices: Don't just go with the first place you find. First, do some research and try to see what places are more affordable.

2

Public Transportation: Use public buses, taxis, and minibuses for cost-effective transportation within cities and towns.

3

Cook Your Meals: Consider preparing simple meals using local ingredients if your accommodation allows. This can help save money on dining out.

4

Group Activities: Join group tours to popular attractions. Sharing costs with fellow travellers can make activities more budget-friendly.
By following these money-saving tips, you can enjoy your Jamaica trip without overspending. With thoughtful planning and a bit of knowledge from the locals, you'll discover that a wonderful vacation in Jamaica doesn't have to come with a hefty price tag. 
Enjoy your travel!
Jamaica welcomes Indian travellers with open arms, offering a visa-free haven for unforgettable experiences. With a smooth entry process, the option to extend your stay, and various beautiful destinations, Jamaica guarantees an unforgettable journey.
Government resource: 
At Atlys, we prioritize accuracy and reliability in our information. That's why we exclusively source our data from official government websites.
Frequently Asked Questions
No, Indian citizens can enjoy visa-free entry to Jamaica.
show more >
Author: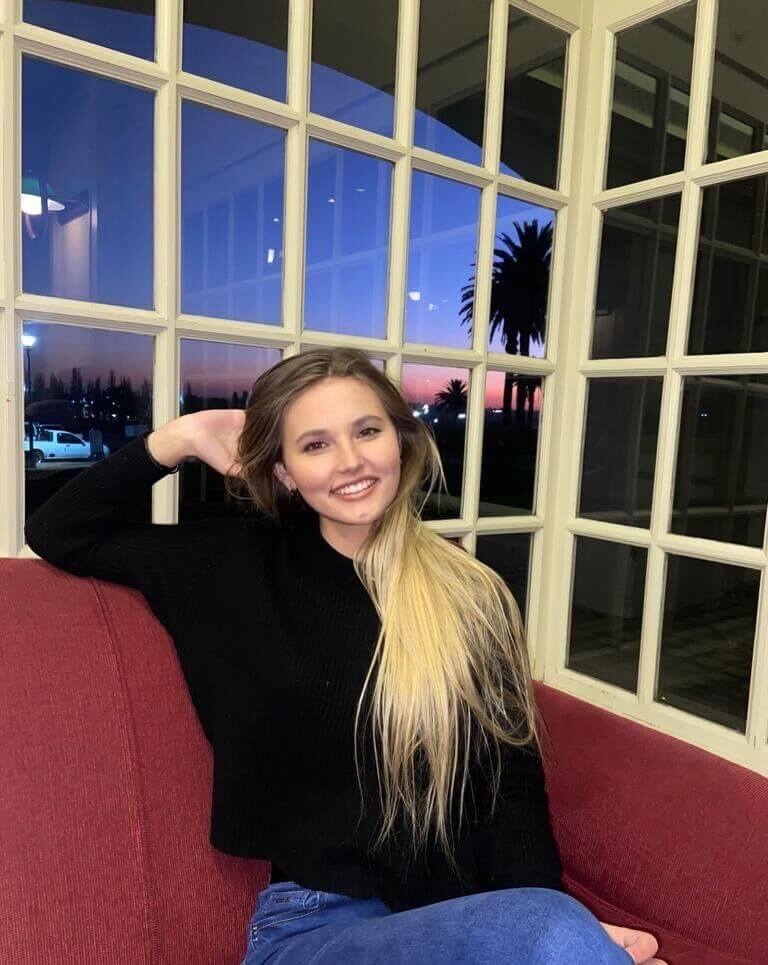 Zaskia Kukard
Verified Author: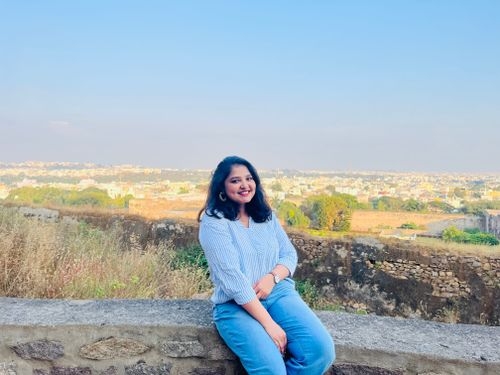 Nikhita Rathod