Malaysia eVisa For Indians 2023: Requirements And Fees
Last Updated : 24-Nov-2023
Atlys in the news
30-Second Summary
Indian citizens travelling to Malaysia must apply for a visa to enter the country. As an Indian, you can quickly apply for a Malaysia e-visa online, which allows you to visit the country for tourism-related purposes.
You can complete the application for a Malaysia tourist visa online.

You do no need to submit your passport in person when applying for a Malaysia visa for Indians.

Once your visa is approved, you will receive a digital copy which you can use to enter the country (no visa stamp needed).

You must submit your application at least 2 weeks before travelling.
This blog will provide the required details to apply for your Malaysia e-visa.
Important Information
Malaysia
— Malaysia Visa Type:
Malaysia Electronic Visa (eVisa).
— Malaysia Visa Processing Time:
The processing time is around 2-5 business days.
— Malaysia eVisa Fees & Cost:
The Malaysia e-visa fee is 160 MYR for Indians.
— Malaysia Visa Validity:
The Malaysia e-visa for Indians is valid for 3 months.
Indian nationals are required to hold a valid tourism visa when visiting Malaysia. They can apply for a Malaysia eNTRI visa, granting a 15-day stay or a Malaysia e-visa, for a 30-day stay. 
Additionally, eligible Indian travellers can request a Malaysia visa upon arrival, allowing for a 15-day stay. However, it's essential to be aware of strict eligibility requirements for Indian citizens interested in applying for a Visa on Arrival (VOA).
Malaysia E Visa Requirements
The e-visa application process for your Malaysia visa for Indians can be completed online. You will be required to upload digital copies of specific documents. The documents you need to provide inlcude:
A passport valid for 6 months.

Confirmed return flight ticket reservation.

A hotel reservation or other proof of lodging in Malaysia is required.

A birth certificate is required in the case of a minor.

Travel Insurance is advised.

Payment for the visa fees.
How to Apply for a Malaysia E Visa
Before we guide you through the steps of getting your Malaysia E-Visa, it's important to know you have options. You can either use Atlys for your application or do it yourself. We're here to provide you with the information you need to decide what works best for you.
Apply on Atlys
Require a Malaysia e-visa? Look no further. Apply for your Malaysia e visa for Indians here on Altys.
1

Visit Atlys: Go to the Atlys online portal.

2

Travel Dates: Select the dates that you want to travel to Malaysia.

3

Upload Documents: Submit your passport and digital photo.

4

Personal details: Finish the application form by providing your details.

5

Pay the fees: Pay the Malaysia e-visa cost of ₹3700 on Atlys.
Why choose Atlys:
Your visa will arrive on time, or you'll get a refund. 

Quickly upload your documents with your camera.

Complete your application in less than 5 minutes. 

You can easily check the status of your visa application. 

Invite a friend or family member and apply together.
Apply by Yourself
Applying for the Malaysia e visa for Indians is straightforward. The process is hassle-free—especially if you use the Atlys. However, you can follow these simple steps to obtain a Malaysia e visa online:
1

Visit The Malaysia eVisa Online Platform: To obtain a Malaysia e visa for Indian citizens, you must apply in advance through the online visa application website. Once on the eVisa website, select "New Account" to register. 

2

Register An Account: Give your name, nationality, email address, gender, and other required details on the registration page.

3

Confirm Your Account: You'll receive an email with a link that you must click to confirm your registration once the process is completed. Once you log in to your account, click "Apply Now."

4

Start your Malaysia eVisa Application: Select your desired visa type, upload the necessary travel documents and complete the online visa application form. Include essential information like your purpose of stay and date of birth.

5

Review Your Application: Review your application carefully to ensure accuracy. You can also check your Malaysia visa application status by logging in with your eVisa details.

6

Pay The Malaysia Visa Fees For Indians: Lastly, you must pay your Malaysia evisa fees for Indians. You can pay the Malaysia visa fees online through the website's secure portal using your credit or debit card.

7

Wait For Your Malaysia eVisa To Be Processed: After applying, be patient and await your visa approval. When applying online, the Malaysia visa processing time is 2 - 5 days, but it can also vary for many reasons.
Tips to Apply:
Public holidays, maintenance issues, or missing documents also cause a delay in your Malaysia visa processing time. Please ensure you have successfully updated all the details and double-checked them.

Apply well before your travel dates to account for any unexpected delays in processing.

Before you start your application, read our detailed blog about 10 Common Mistakes To Avoid when Applying for your Malaysia visa from India.

The visa application only gets processed once you have paid the Malaysia visa price and submitted the application online.
Receive Your Approved Malaysia Visa For Indians
After you've submitted your Malaysia visa online, it will go through a processing period. Therefore, applying for the visa is recommended as soon as you finalise your travel plans to allow enough time for processing.
Once your Malaysia visa for Indians is approved, printing this document and carrying it with you when you travel to Malaysia is important.
After your visa gets approved, you will be sent a digital copy similar to the following example: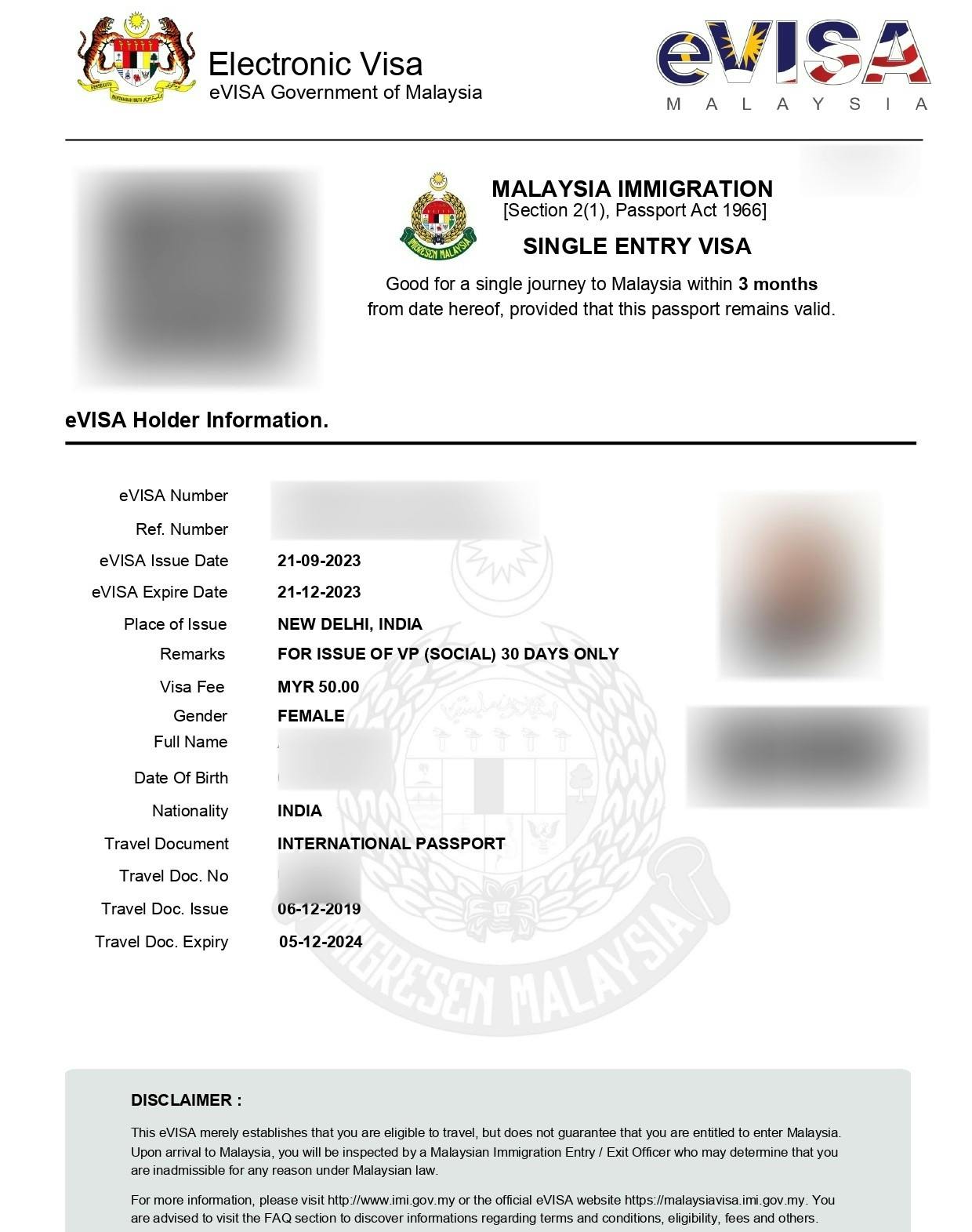 Malaysia Visa Price:
A single-entry visa costs 160 MYR, allowing a 30-day stay with a validity period of 90 days. The processing time is typically 2 to 5 working days.
*The Malaysia visa fees are non-refundable.
Malaysia E Visa Rules
Your passport must be valid for at least 6 months from the date of your return to India.

The Malaysia visa processing fee is non-refundable.

Incomplete applications will be rejected.

Engaging in any form of business or employment without a requisite permit or visa is an offence.

The Malaysia e visa cannot be extended. You have to leave Malaysia before your visa expires.
Conclusion
The Malaysia e-visa is an electronic document that foreign nationals can apply for online through Atlys or through government channels. Once you submit your application, your visa will be processed in 2 - 5 business days.
The Malaysia evisa for Indians fee is 160MYR (2820 Indian Rupee at the current exchange rate). It is a  single entry visa allowing a stay of 30 days.
Our Commitment to Visa Accuracy:
We understand how crucial accurate and timely information is regarding visa applications. That's why we rely on official government sources to provide you with the most current and reliable guidelines.
Government processes and relevant fees may change over time. We recommend always double-checking the official website for the most current information before proceeding with your application.
Frequently Asked Visa Questions:
The Malaysia e visa for Indian citizens is not limited to just Indian citizens. Other foreign nationals can apply for this type of visa. Citizens of Bhutan, Bangladesh, China, India, Montenegro, Myanmar, Nepal, Pakistan, Sri Lanka, and Serbia can apply for an eVisa. If tourists aren't residing in Malaysia or Singapore, tourists are eligible for a Malaysian Visa.
Author: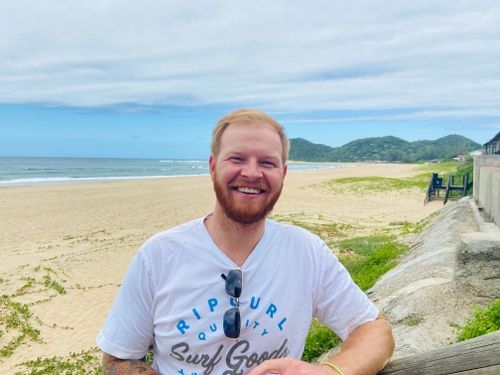 Tiaan Botha
Verified Author: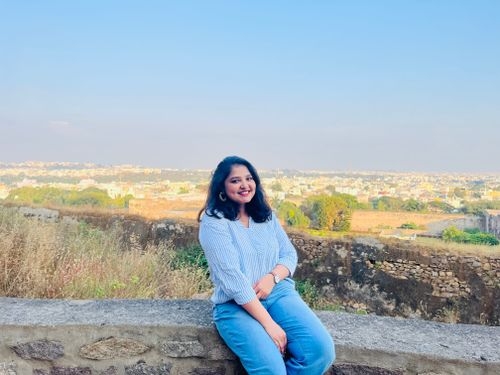 Nikhita Rathod