Saudi Umrah Visa: Requirements, Process, and Fees
Last Updated : 07-Sept-2023
Atlys in the news
30 Seconds summary
Indian citizens planning to perform Umrah in Saudi Arabia do require a visa. 
Umrah visas are specifically for the pilgrimage and are obtained through authorised travel agencies in India.

Travel agencies must secure necessary approvals from Saudi authorities to issue Umrah visas.

It's crucial to apply for and obtain an Umrah visa before travelling to Saudi Arabia for the purpose of performing Umrah.Travellers must apply for and obtain an Umrah visa before travelling to Saudi Arabia for the purpose of performing Umrah.
*Atlys does not provide this visa
Important Information
Saudi Arabia
— Is a Visa Required?
Yes, Indians need a Saudi Arabia Umrah for Indians.
— Saudi Arabia Validity
The  Saudi Arabia Umrah visa is valid for up to 30 days.
— Processing Time
Saudi Arabia Umrah Visa Processing Time is 5-10 days.
Are you an Indian planning to visit Saudi Arabia? You need to know here about the Saudi Umrah visa for Indians.
Do I Need A Saudi Arabia Umrah Visa For Indians?
Yes, for pilgrimage, you must have a Saudi Umrah visa for Indians. An Umrah visa is a type of visa that allows Muslims to travel to the Kingdom of Saudi Arabia for the purpose of performing the Umrah pilgrimage. 
Umrah is one of the religious pilgrimages in Islam; it holds great spiritual significance for Muslims.
However, the application process may not seem as straightforward as for many other visas. This is because Saudi Arabia has different eligibility criteria for different nationalities.
What Are The Saudi Arabia Umrah Visa Requirements For Indians?
Having the right documents is important for getting your visa approved. Not having the right documents might cause your visa application to be rejected. If you're an Indian citizen, you need to make sure you have these documents:

A valid Indian passport with at least six months of validity from the date of entry into Saudi Arabia.

A completed Umrah visa application form.

Recent passport-sized photographs.

A confirmed round-trip airline ticket.

Proof of hotel accommodation reservations in Saudi Arabia.

A certificate of vaccination against certain diseases (e.g., meningitis).

A no-objection letter from your employer or a letter of introduction if you are self-employed.
How To Get A Saudi Online Visa From India?
Indian citizens cannot apply for a Saudi Umrah visa directly through an online application process. Instead, you must consult with an authorised travel agency to obtain the necessary approval for your visa. You must follow a specific process to apply for an Umrah visa from India.
Contact a licensed travel agency in India that specialises in Umrah visa services. These agencies have the necessary expertise and contacts to facilitate the visa application process.

Gather the necessary documents for the Umrah visa application. Typical requirements may include A valid Indian passport, A completed Umrah visa application form, and Recent passport-sized photographs.

Work with the travel agency to book your Umrah package, which typically includes accommodation, transportation, and other necessary services. The travel agency will provide you with a package itinerary.

Provide all required documents to the authorised travel agency, including your passport, visa application form, and other supporting documents. They will review your application, ensure it meets the necessary requirements, and submit it on your behalf to the Saudi Arabian authorities.

Pay the required Umrah visa fees to the travel agency. Visa fees can vary depending on the type of visa and the services provided by the agency.

Once your application is submitted, you must wait for the visa to be processed. This can take some time, so applying well before your planned travel dates is advisable.

Once your Umrah visa is approved, you will receive it along with your passport from the travel agency. Ensure that all the details on the visa are accurate before you travel.
Everything You Need To Know About Saudi Arabia Umrah Visa from India
You need to know here about the Saudi Arabia Umrah from India.
It takes about 5 to 10 days for your Umrah visa application to be processed. But it's a good idea to apply as early as possible because you'll need extra time to gather your documents and plan your travel and stay.

To avoid confusion, you must check the Umrah visa fee with your chosen travel agency before applying. The cost can vary depending on the agency and the type of visa you need.
All Done!
In conclusion, getting an Umrah visa is important for those going on this religious journey to Saudi Arabia. To have a smooth experience, keep up to date with the rules and requirements, work with approved travel agencies, and follow Saudi authorities' guidance.


Happy travelling!

Government Source
At Atlys, we ensure this blog's information is accurate and trustworthy. We've collected data from reliable sources, such as:
Frequently Asked Questions
No, Indian Muslims must have an approved Saudi Arabian visa to enter the country to perform Umrah.
Author:
Mable Chidi
Verified Author: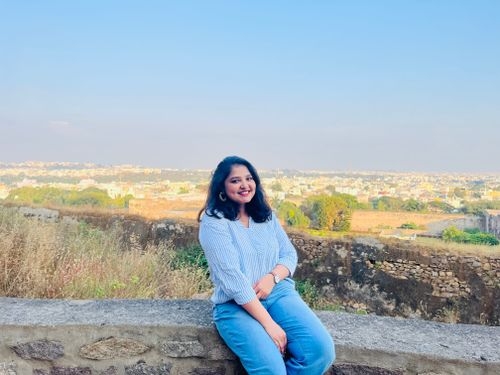 Nikhita Rathod