China Visa For Indians | Easy Visa Application Guide For 2023
Last Updated : 04-Sept-2023
Atlys in the news
Indian citizens cannot get a visa on arrival in China, meaning you'll need a China visa for Indians before your trip. Let's look at some important information right away:
Is China Visa Free For Indians?: No. Indians need a visa.
Visa Fees: Embassy Fee ₹ 390 + Application Fee ₹ 1838 = Total of ₹ 5738
Visa Processing Time: 4 working days from the submission date.
Visa Validity: Single entry 90 days for a stay period of a maximum of 30 days.
Hassle-Free Application: Using Atlys!
Fortunately, obtaining a China visa for Indian nationals will become easy with this guide:
Do Indians Need A Visa For China?
Yes. If you're Indian national planning to visit China, you'll need to obtain a China visa for Indians before you can enter the country.
You need to apply for a China tourist visa for Indians, also known as L-Visa, which allows independent tourists and travelers in groups to enter the country.
China Visa For Indians: Documents & Requirements
To obtain a China tourist visa, Indians are required to submit the following documents:
Personal Documents:
A valid passport with a minimum of six months validity and at least two blank pages.

Photocopies of the front and back of the valid passport.

Photocopies of the front and back of the passport expired within the last 5 years.

Photocopied of previous Chinese visa for Indians, if applicable.

A digital photo is needed for the online form, where the file must be in JPEG format and size must be 40 KB to 120 KB.

A proof of covid19 vaccination with a scannable and verifiable QR code.

Proof of funds in the form of an original bank certificate showing the applicant's account no, balance & personal details.
Travel itinerary:
Proof of travel arrangements such as flight tickets and hotel reservations.

Proof of financial means to cover the expenses during the stay in China, such as bank statements or credit card statements.

A copy of the itinerary or travel plan for the trip to China.

A letter of invitation from the Chinese host or travel agency, with all their details, if applicable.
Additional Documents:
A copy of the visa application form completed online.

A cover letter discussing the applicant's purpose of visit, arrival and departure dates, the place to be visited, etc.

The letters must also include the information of the inviting party, such as the inviting party's name, address, contact person's name, contact telephone number, etc.

Additional documents may be required depending on the purpose of the visit, such as a business visa invitation letter or a student visa acceptance letter.
Please ensure that all documents are submitted per the guidelines and requirements of the Chinese embassy or consulate in India.
Visa Application For A China Visa For Indians
In this section, let's look at how you can apply for a Chinese visa for Indians.
How To Apply For A Tourist Visa To China For Indians?
Applying for a tourist visa to China from India is quick and straightforward. Simply follow the steps below:
Start The Application
First, have all your documents ready since you will need them when filling out the application form.
Next, start the application process on the Chinese visa application protal.
Ensure you are applying to the proper jurisdiction in India.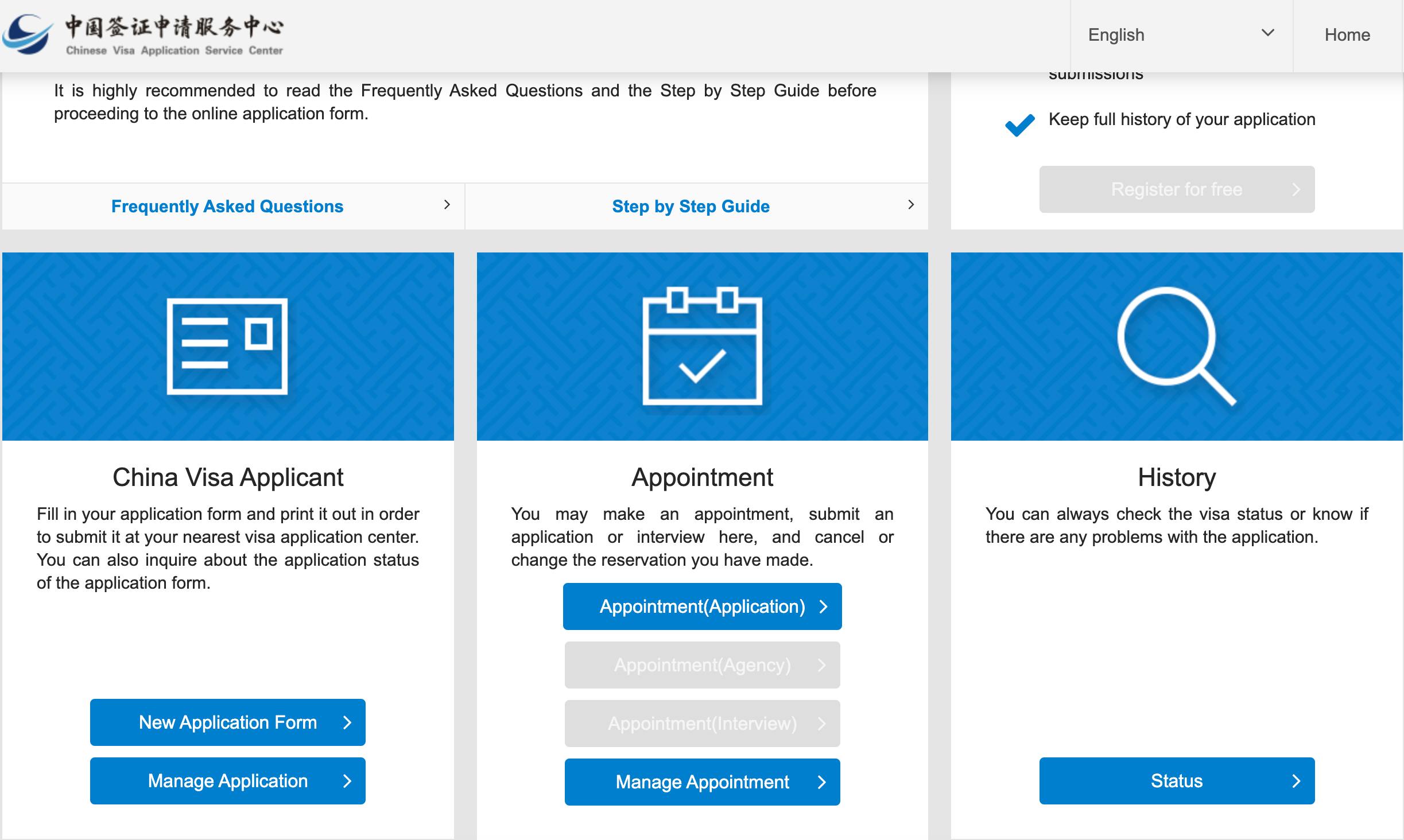 Here you will upload the necessary documents, such as your visa photo and the passport copy. In addition, you will also have to provide information about your personal, work, education, family, travel, and other important information.
You will also need to produce your application information. In this section, you can request the stay period, the number of entries you need, and the validity of your visa based on the visa type and purpose of your trip.
Once you have filled out the application form, you must review your application and submit it.
Remember to print out the application form; you must have it in your file upon submission.
Make The Visa Appointment
Once you have completed the visa application form, you can make your visa appointment.
A visa appointment is needed to submit your application form at the visa application center.
Visit The Visa Center
On the day of your appointment, ensure you are at the center early to avoid delays. At the center, you will provide your visa appointment letter to receive your queue number from the counter.
Next, you will be called to submit the application. The agent will check the documents and provide you with a pick-up form with the receipt of your application. You can use the pick-up number to track the application status.
The receipt will also have your expected date of collection.
Pay Visa Fees & Collect The Visa
Upon collection, you must show your pick-up receipt at the counter, where they will check the receipt and give you a queue number.
The agent in the center will call your number for payment of your visa application and passport collection. After paying your visa fees, you can collect your visa from the next counter by showing the payment receipt.
The collection time at the visa application center is between 15:00 to 17:00.
How To Check My China Visa Status?
To check the status of your visa application, visit the visa application portal and click on 'History.'
Provide your pick-up form number and phone number or application number and passport number to visa your application status.

What To Expect When Arriving In China?
Upon arriving in China, you must go to the immigration counter and present your passport and visa. The immigration officer will check your documents to confirm that you have the necessary visa for entry.
Once approved, the officer will stamp your passport with a visa entry stamp. After that, you are free to enter China!
It is also important to note that once you arrive in China, please familiarize yourself with the local customs and laws. Also, be sure to stay informed of any changes in your visa status while you are in China.
Additionally, it is important to carry your passport or other documents related to your visa application with you at all times.
Additional Information On China Visa For Indians
Now that you are familiarised with the visa application let's look at some additional information that might be helpful to you.
Is There A China Visa On Arrival For Indians?
No. Indians are not eligible and cannot get a China visa arrival.
Can Indians Apply For A China Visa Online?
No. There is no facility to apply for a China visa online except Atlys. Currently, you can apply for a Chinese visa for Indians through the visa application center.
What Is The China Visa Fees For Indians In 2023?
The China visa fee for Indians is generally around ₹ 3900. You must also pay an application center fee of ₹ 1838 (inclusive of GST).
So the total for a China tourist visa for Indians will be ₹ 5738.
The total fees must be paid by the applicant on the submission date in cash. One more thing to remember is that the visa fees change every quarter, so make sure you are up to date with the visa fees.
What is The Validity And Stay Period Of A China Visa For Indians?
The China visa for Indians is generally valid for 3 months from the date of the issue, allowing you to enter the country once. You can stay up to 30 days with a single-entry tourist visa.
However, the stay period can differ based on what is mentioned in the visa on your passport.
When applying for your visa, you can request different validity and stay periods. Then, the Chinese embassy will grant you a visa according to your needs.
What Is The China Visa Processing Time?
The processing time for a Chinese visa for Indians is 4 working days from the time you submit your application. However, you can pay an additional fee to expedite the processing time.
That Is All!
As you can see, obtaining a China visa for Indian nationals is a relatively straightforward process, as long as you have all the necessary documentation and allow plenty of time for processing.
For quick application and faster processing time use Atlys!
Government Resources:
To ensure the highest quality of information, we always use government sites to write our blogs. The information in this blog is gathered from:
Frequently Asked Questions
You can apply for your China visa for Indians one month in advance but no earlier than three months.
Author: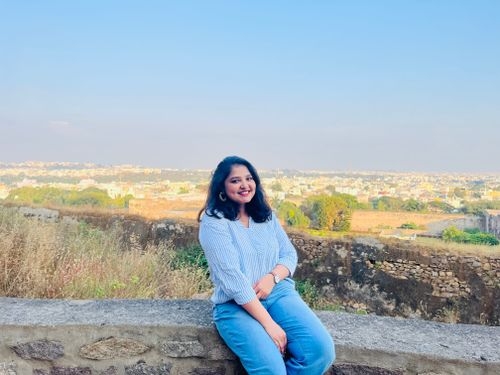 Nikhita Rathod
Verified Author: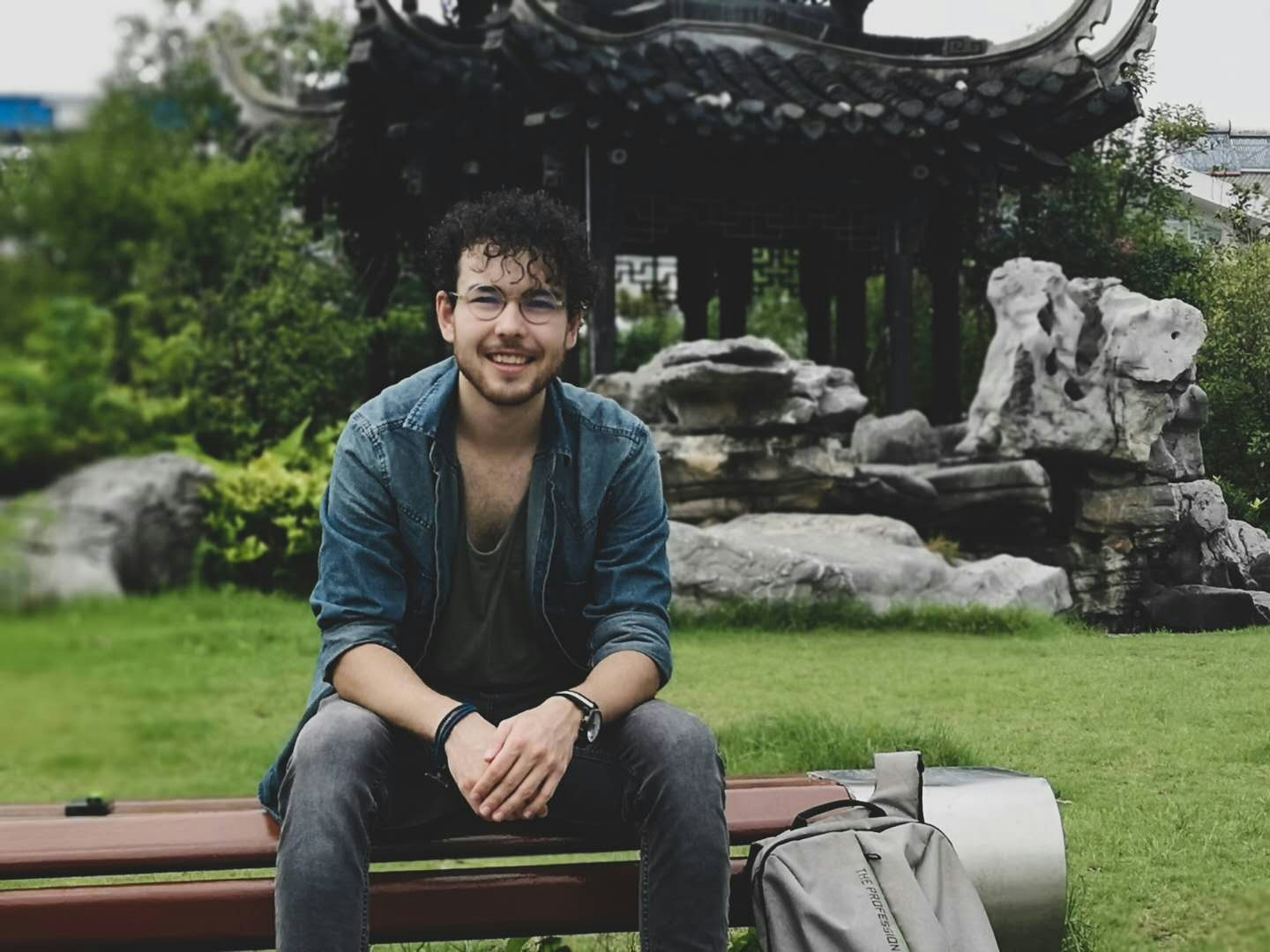 Richard Dettmar
Related Articles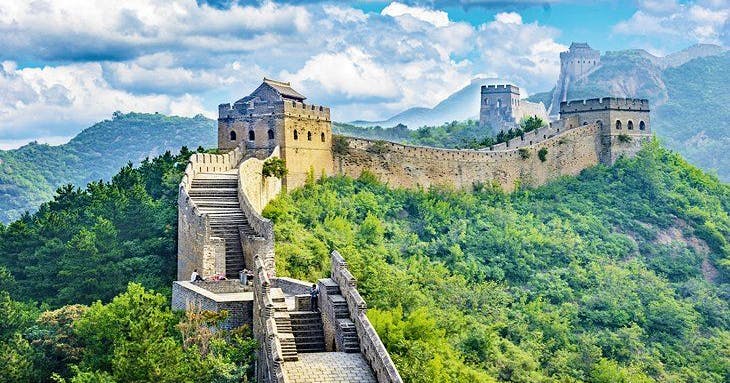 Stay informed about China visa processing times for Indian applicants in 2023. Find out how long it takes and ensure a smooth travel experience.