Tajikistan Visa for Indians - How to get a Tajikistan e Visa
Last Updated : 18-Sept-2023
Atlys in the news
30 Second Summary
Indians need a visa to enter Tajikistan and can apply for the Tajikistan e Visa. You can use the Tajikistan e visa to travel for tourism and sightseeing.
The Tajikistan e visa is a tourist visa that you can get online.

The Tajikistan visa for Indians does not require you to submit your passport at the Embassy.

Once your visa is approved, you will get a digital copy that you can use to enter the country (no visa stamp is needed on your passport).

You must submit the Tajikistan visa application at least 10 days before travelling.
Important Information
Tajikistan
— Is A Visa Required for Indians?
Yes, Indians need a visa to enter Tajikistan.
Learn More
— Tajikistan Visa Fees
The average fee is USD 30, not including bank fees which is additionally added on checkout.
— Tajikistan Visa Processing Time
The processing time is 2-5 Working days.
Learn More
— Length of Stay
You can stay for a maximum of 60 calendar days.
— Visa Validity
The Tajikistan e-visa is valid for 90 days, allowing for single or multiple entries.
Learn More
If you're planning a trip to Tajikistan, whether you choose to apply through Atlys, the government portal, or the Tajikistan embassy, stick with us as we walk you through the visa application process, fees and requirements. 
Let's get straight into the guide to obtaining a Tajikistan visa for Indian travellers. Let's get started!
Do Indians Need a Visa to Travel to Tajikistan?
Yes, Indian citizens planning to visit Tajikistan are required to obtain a visa before their travel. Citizens of India are part of the 121 nationalities globally that are eligible for a Tajikistan e visa. 
A Tajikistan evisa is a digital document electronically linked to your passport; it is the official authorisation for your travel within Tajikistan, granting you entry into the country and simplifying your travel arrangements during your visit. It is just the online version of the Tajikistan tourist visa.
How to Apply for your Tajikistan Visa through Atlys
Atlys closely cooperate with government partners to ensure a simple application process and a hassle-free processing experience for your Tajikistan visa for Indians. Therefore, the only documents you require are: 

A photo of your passport's biometrics page

A digital photo of yourself.

Atlys offers a convenient photo tool that allows you to snap a photo of yourself, and it will seamlessly adjust, edit and resize the image to align with the visa photo requirements.

Applying for your Tajikistan e visa as an Indian citizen through Atlys is straightforward. Here's a more detailed breakdown of the steps to follow:

1

Visit Atlys Online: Begin by visiting the Atlys online portal designed for Tajikistan visa applications.

2

Specify Travel Details: Select your travel details and the dates of your planned visit.

3

Submit Required Documents: Provide the necessary documents and ensure that all the details are accurate.

4

Payment: Proceed to pay the Tajikistan e-visa fee for Indian travellers and complete the application submission.

And as simple as that, you have applied for your e visa to Tajikistan.

To check the status of your visa through Atlys after completing your application, follow these straightforward steps:

2

Access your profile within the app.

3

Locate the specific visa for which you wish to check the status.

4

Finally, click on the visa to view its current status.

These steps will help you easily monitor the progress of your Tajikistan visa application with Atlys, keeping you informed and prepared for your upcoming travel plans.
Tajikistan Visa Requirements for Indian Citizens Through Government Channel
When applying for the Tajikistan evisa on the official government portal, only 1 document is requested:
Note that the supported formats are PDF, JPEG, GIF, BMP and PNG.

The maximum file size is 1 MB
It would be good to have extra documentation ready as they are not requested in the online application process but may be requested by the airport when your visa is confirmed. So general documentation includes the following: 
Valid passport with at least six months of validity.

Completed Tajikistan visa application form.

Passport-sized photos meeting specified requirements (5 x 6).

Travel itinerary, including flight and hotel bookings.
Steps to Apply through the Government portal for the evisa
Tajikistan online portal and press "Start" when you are ready to begin the application process.

Let's walk through the application process step by step to ensure a smooth experience:

Application Data:

Begin by entering your country of citizenship (India).

Select your application type, usually 'individual', for personal travel purposes.

Specify whether you possess a GBOA permit.

Clearly state the purpose of your travel, which, for most Indian travellers, will be 'tourism.'

Choose the type of visa entry you require; options typically include 'single' or 'multiple entry.'

Keep in mind that the maximum trip duration allowed is 60 days.

Applicant Data:

This section is where you provide your personal information to ensure all information provided is accurate and correct.

Passport Data:

Here, you'll input details about your passport, the primary identification document for your travel.

Include your passport's date of issue and date of expiry, taking care to double-check the accuracy of these dates.

Permit Data:

Input the date of your planned arrival in Tajikistan.

Provide the address where you will be staying during your visit.

Confirmation:

Finally, confirm your understanding of the terms and conditions associated with the e-visa.

Complete the security check by verifying that you are not a robot.

Click 'Next Step' to proceed with your application.

By following these steps diligently, you'll be well-prepared to apply for a Tajikistan e-visa, ensuring a hassle-free journey to this beautiful destination.

Upload a scanned digital copy of your passport (PDF, JPEG, GIF, BMP and PNG).

Remember that the maximum file size is 1 MB.

Please check the date of the declaration before submitting the application. Double-check all information and ensure that everything is accurate. 

Once your Tajikistan e visa is approved, ensure all the information matches your travel document exactly. If there are any differences, your e visa will become invalid, and you won't receive a refund.

Ensure you received an email from the Ministry of Foreign Affairs of the Republic of Tajikistan. The email will say, "On (date of submission), your application has been successfully submitted and received," and will give your application ID.

This is the sixth and final step you'll be making payment. If you want to pay it later, go to "Manage your applications". Remember that the application will not be processed until payment is received and confirmed. Otherwise, you can make payment immediately while on the page. Fill in your bank details. 

The processing fee will be displayed (USD 30).  You will also pay a bank fee, which varies based on your bank card.  Card options excepted: American Express, Master card and Visa Credit card.

At Atlys, we are completely transparent about the visa fees we charge, and there are no additional fees that will be added upon checkout. What you see online is what you pay!

Once your payment is successfully processed and your visa application is approved, your Tajikistan e-visa will be emailed to you. You have successfully received your Tajikistan visa online.

While passport control officers can electronically confirm your e-visa at entry points, it is recommended to have a copy on hand, whether in digital format (on devices like tablets or smartphones) or as a physical hardcopy.

Note: Do not leave the website for too long as there is an expiry time; try to finish the application once you start it.
Overview of the Tajikistan eVisa for Indians through the Government Portal
The average amount is USD 30; however, the amount will be clearly indicated on the evisa portal when you go to the payment page. Additionally, there will be a bank fee, depending on your bank card type.

The average Tajikistan e visa processing time is 2-5 working days. 

If it takes longer than that timeframe, it is totally normal all you do is go to the main page and click on "manage your application" to see if any new updates have been sent. 

Or you can click on the "contact" option and send in a query or email directly to visa@consular.tj. 

The electronic visa for Tajikistan remains valid for 90 days, but visitors can stay there for a maximum of 60 calendar days. You can obtain an e-visa for either single or multiple entries.

It's important to note that exceeding this duration could result in consequences such as fines, deportation, or temporary travel bans to Tajikistan.
And We Are Done!
In conclusion, obtaining a Tajikistan visa for Indian travellers has been simpler than ever, thanks to the convenient e-visa application process. You can easily get your Tajikistan online visa through Atlys or through the government channel.
We've walked you through the steps, requirements, and essential details to make your journey to Tajikistan hassle-free. And for more information, please go through the FAQs.
Government sources: 
Atlys is committed to relying exclusively on official government websites to ensure the accuracy and reliability of the information provided. We encourage users to cross-reference the details with the official government sources mentioned below, as updates can occur without prior notice. Your travel plans deserve the most up-to-date and dependable information available.
Tajikistan evisa government portal 
Embassy of the Republic of Tajikistan in the Republic of India
Frequently Asked Questions
Yes, most travellers, including Indian citizens, need a visa to enter Tajikistan.
Author: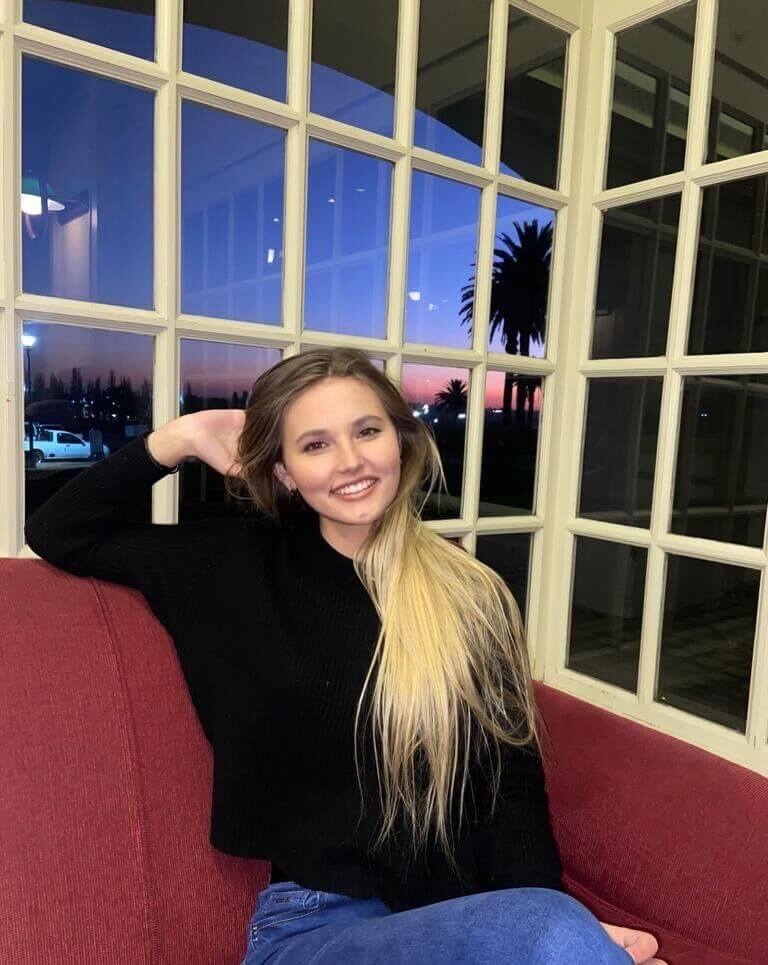 Zaskia Kukard
Verified Author: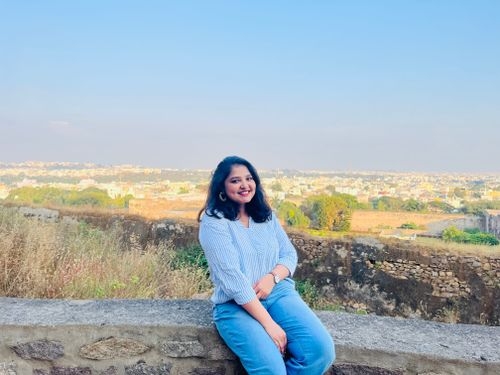 Nikhita Rathod