How To Schedule A US Visa Appointment From India?
Last Updated : 21-Sept-2023
Atlys in the news
30-Second Summary
The current waiting time for US visa appointments is:
With AtlysBlack you can receive expedited US visa appointments. Our specialists will secure an appointment date for you in the timeframe of 15 to 45 days.
Scheduling an India US visa appointment is hard. In fact, the wait time in India for a US visitor visa appointment is almost a year! However, this is a mandatory step when applying for a US tourist visa.
In this blog, I'll explain how you can shorten the wait time and look at different ways to book a US visa appointment from India.
How To Get A US Visa Expedited Appointment?
Indulge in personalized service with AtlysBlack. You will receive personal help through every step of the way. With AtlysBlack you will receive a visa appointment faster than normal waiting times.
Experience the luxury and efficiency of our exclusive personal visa concierge service. Opt for AtlysBlack, where any visa application process is made easier.
Included in AtlysBlack Package:
You can directly message a visa expert on WhatsApp.

You'll receive step-by-step guidance through every step.

You'll get a visa appointment between 15 to 45 days. If not, you get your money back.
1

Start the process on the Atlys app by going to the AtlysBlack section.

2

Fill in all the needed information on the app.

3

Wait for our visa expert to call or message you.

4

Work with our visa expert to get everything ready for your visa appointment.

5

Receive a visa appointment date within 15 - 45 days, or get your money back.

Should you have any queries, reach out directly at +919 769918209 to converse with an AtlysBlack specialist. We're here to assist you between 10 AM - 7 PM.
Documents Required For Scheduling An US Visa Appointment
The U.S. visa scheduling for India can be broken up into 2 parts: Biometric Appointment and visa appointment.
You will need to first schedule a biometrics appointment before scheduling your visa interview. Both require their own set of mandatory documents:
You need certain documents for your scheduled US visa appointment from India. You must bring the following:

A printed copy of your appointment letter.

Your DS 160 confirmation page.

Your current passport for your biometric appointment.

If you are renewing your visa, you must bring your previous passport that contains your US Visa from India.

Note that visa categories A-1, A-2, G-1, G-2, G-3, G-4, C-3, and NATO applicants are exempted from the fingerprint scan requirement.

After making the USA visa appointment and completing your biometric interview, you need to prepare for your actual visa interview.

The documents that you must carry with you on your USA visa appointment date are:

A valid passport (same as used for the application).

The visa application fee payment receipt number.

The DS 160 confirmation page.

Confirmation page from the Form DS-260 Application for an Immigrant Visa email address.

Your original birth certificate and a photocopy.

Other supporting documents based on the visa category you applied for.

US letter of invitation if applicable.

Proof of the event you're visiting, such as tickets paid in full

If you wish to visit graduation, a letter from the school or university

If you have visited the US before, you can provide documentation on your prior travel or the visa copies

You can provide proof that you have a strong connection to your home country and intention of returning, such as a job contract, lease, or property deed

A letter that states your purpose of visit can be helpful

Proof that you have never been convicted of any crime in the form of a criminal record

Proof of employment, such as your pay slips

Proof of education for students, such as report cards or proof of registration

You might need to provide additional documents depending on the type of US visa you are applying for.
Applying Through Government Channels
You can make both appointments (biometrics and visa interview) online by visiting the new US appointment scheduling portal.
Indian nationals should no longer use CGI federal visa appointment India website.
You need to schedule your biometrics appointment first before scheduling your visa interview. So let's take a look at how you can do that.

3

Complete all the fields required for the application process.

5

Check on the dashboard whether you require a biometrics appointment.

6

Once the "Schedule a Biometrics Appointment" tab is visible, you must click on it and make your appointment.

You need to schedule a U.S. visa appointment in India for biometrics with the receipt number after making the online visa payment.

After you've made the payment, you will be contacted regarding whether you qualify for a biometric appointment. If you are not contacted or do not qualify for a biometric appointment, you must schedule a U.S. visa appointment in India.

To schedule a USA visa appointment, you need to start your US visa application online by completing the Non-Immigrant visa application, also known as DS 160.

After you have completed, reviewed, submitted your US visitor visa application, and pay the visa fee, you can schedule your visa appointment:

2

Login to the portal with your login previously used.

3

If you have not already scheduled your appointment, select Schedule an appointment.

4

Provide the necessary details during the application. Be sure to check your details before continuing.

5

At the end of scheduling your appointment, you will have the option to email yourself the appointment confirmation, or you can even print it out.

6

You MUST save this document in a safe place as you will need the proof when going for your appointment in India.
Everything You Need To Know About The OFC
As mentioned earlier, you need to make an appointment for your biometrics. You'll have to schedule this appointment at the OFC.
This section covers everything you need to know about your OFC appointment.
The full form of the OFC appointment is Offsite Facilitation Center, and you must make your appointment at an OFC to provide your biometric information, such as your photo and fingerprints.

Your OFC appointment must be made before your actual US visa interview appointment in India.

At your OFC appointment, you must arrive at the center early as you will be allowed to enter the center 30 minutes before your OFC appointment.

Once you are allowed inside, you will be handed a token to stand in a line, and then inside the office, they will verify your documents and stamp your DS-16 confirmation form.

Then you will be ushered to one of the empty counters once it is your turn. Here you will provide your documents, and your biometrics will be taken. And that is all.
Everything About The US Visa Appointment Booking From India
This section covers everything you need and want to know about your scheduled US visa appointment in India.
The US Embassies or Consulates get hundreds of thousands of visa applications each year from India. The US visa slots availability in India is no sooner than one year.

The US Embassy or Consulate provide the estimated wait times on their official websites. The estimated times do not guarantee the availability of an appointment in the time frame.

It is advised that Indians book an appointment for their USA visa appointment as soon as possible. Early booking will ensure that you get the date and time for the USA visa appointment you want at a VAC in India.

Apply with AtlysBlack to ensure you get an expedited US visa appointment.

The purpose of the USA visa appointment is for officials to assess your visa application and ensure that you are eligible to apply for a US visa. During your appointment, officials will:

Check that you meet the visa requirements.

That you're application is correct.

Ask a few questions regarding your trip.

The US embassy needs assurance that after your visit, you'll return to India based on strong ties. If they suspect you plan to stay permanently in the US, your visa application may be denied.
Additional Questions Indian Travelers Might Have About Scheduling A US Visa Appointment
I've covered the basics of a visa appointment USA from India. However, you might have some additional questions. This section answers all those questions.
For the interview, it is advised that you arrive 15 minutes before your interview and not longer than that. You do not have to come to the VAC an hour early. You should stay hydrated and eat a meal before your interview.

You do not have to be overly formal on the interview date for US visa in India. You can wear something comfortable and semi-formal that would make an excellent first impression.

However, wearing a formal dress, shirt, tie, and jacket is always appropriate.
Happy Traveling!
Scheduling a US visa interview for Indians is a crucial step in realizing the dream of visiting, studying, or working in the United States.
While the process may appear intricate at first glance, by following methodical steps and understanding the requirements, it becomes significantly more manageable.
With the right preparation and guidance, such as the one provided in this guide, Indians can navigate the visa appointment procedure with confidence and ease.
Here's to successful ventures and seamless travels to the US for all aspiring individuals.
Government Sources
At Atlys, we carefully check all the information to make sure it's correct. We get our facts straight from trustworthy government places to make sure they're real. We use AI to make this blog easy to understand. We use a few different government sources for our information.
Frequently Asked Questions
Indian citizens are encouraged to apply through AtlysBlack to avoid long waiting times for appointments. Indian citizens can make their USA visa appointments in Chennai, Hyderabad, Mumbai, New Delhi, and Kolkata.
Author: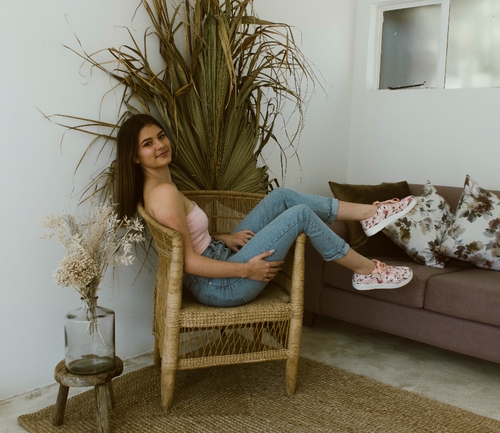 Laliq Schuman
Verified Author: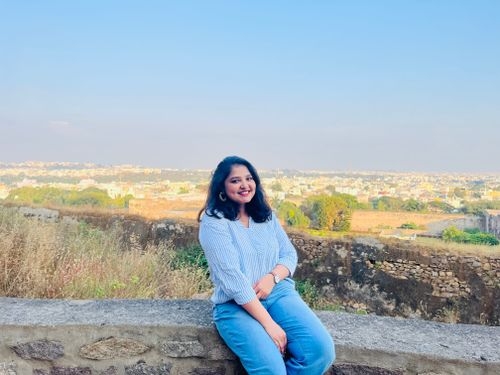 Nikhita Rathod