Apply for the Spain Visa for Indian: A Easy Step-by-Step Guide
Last Updated : 04-Sept-2023
Atlys in the news
Indian citizens need a visa to travel to Spain from India. Unfortunately, the Spain visa for Indians can be difficult to apply for. In this guide, we take you through the entire Spain visa process from start to finish—so you can successfully get your Spain visa from India.
Here are some important points to consider before starting your Spain visa application:
Visa type: Spain Schengen visa—allows for short visits for up to 90 days.

Schengen visa cost: EUR 80 or around INR 7517 (depending on the exchange rate).

Schengen visa processing time: 5 - 7 business days.

Minimum financial requirements for Spain: EUR 90 per day, or at least EUR 810 (INR 71097).

The easiest way to apply for a Spain visa: Atlys—complete your application in less than 10 minutes.
What Are The Required Documents For A Spain Visa?
To successfully apply for a visa to Spain from India, you must submit all the required documents. Here is a list of Spain visa requirements you need to submit:
A completed Spain Visa Application form

One passport photo of yourself on white background. It must meet the requirements set out by Spain.

A valid passport with at least two blank pages. It must be valid for 3 months after the end of your trip and be issued no later than 10 years ago.

Schengen Travel Insurance/Medical Insurance provides a minimum coverage of EUR 30,000 and is valid for the entire stay. The insurance must cover the entire Schengen area and not just Spain. Also, travel insurance must cover all COVID-19-related health emergencies.

Proof of accommodation. This includes private accommodation, a rental agreement, hotel reservations, etc. Your accommodation has to cover the duration of the whole stay and all the Schengen countries you plan to visit other than Spain. If you have booked a packaged tour, attach a detailed travel itinerary.

Proof of financial funds. This includes a cover letter as well as a bank statement of the last 3 months, stamped and signed by your bank manager, a copy of the Income Tax Department Return + ITR V acknowledgment of the previous financial year, a salary slip, and a signed and stamped leave permission from your employer.

A return flight ticket that proves you plan to return to your home country.

A cover letter explaining the purpose of your trip, what you plan to do, and when you'll return home.

If your child travels with you, add the birth certificate when applying for the visa.
Spain Visa Documents For Minors
The Spain visa requirements for a minor require you to submit the same documents as above, as well as the following documents:
A Spain visa application form signed by both parents (or legal guardians).

Birth certificate of the child.

Family court order (if applicable) in cases where only one parent has full custody of the child.

Certified copies of the ID or passport of both parents or legal guardians.

If the child is traveling alone - A notarized parental authorization is signed by both parents or legal guardians.

If traveling with stepchildren, a letter from their mother or father permitting them to travel with you.
Document Requirements Depending On Employment Status
Here are the Spain visa requirements depending on your employment status.
For self-employed applicants:
Copy of business license in India.

Company income tax returns for the past 2 years.

Copy of the company's bank statement for the past 3 months, signed and stamped by a bank manager.
For business owners in India:
Certificate of registration of the company (Form B, rule 5(1) or Form ST3, rule 11).
For student applicants:
Copy of enrollment paper as proof of planned studies at the school/university.

Copy of No Objection Certificate from the respective school or university.
For employed applicants:
Proof of employment on official letterhead, stamped and dated, containing contact information (address, email, telephone number) and the countersigning officer's name, position, and signature.

The letter must state the name and position of the applicant, salary, years of employment, and approval of absence/position after leave.
For unemployed applicants:
Unemployment certificate and proof of income, if any.

For married applicants: employment certificate of spouse, a document of spouse's income, and marriage certificate.
Steps To Apply For A Spain Tourist Visa For Indians
You now know the complete list of documents for a visa to Spain from India. Follow these steps, and you'll soon have your Spain visa and be ready for a great trip to this beautiful country.
STEP 1: Collect the necessary documents
Start by collecting the required documents. The list is quite long, so it might take some time to get all the documents in order. The easiest way is to make a document checklist—this will help you keep track of the documents you have/need.
Collecting documents will take time. Do this early so you can leave enough time for unexpected delays.
Once you are confident that you meet all the Spain visa requirements, you can continue on with the next step.
STEP 2: Complete the Spain visa application form
Ok, so you've got all the required documents. Now download and start filling in the Spain Visa application form. Remember, all the information you provide must be correct and accurate.
The form is self-explanatory, but ensure you fill in all the details carefully.
A quick tip: Keep your passport close when filling out your visa application form. Always refer to your passport when entering your personal details.
STEP 3: Make a Spain visa appointment
The next step is to schedule a Spain visa appointment. This is the most difficult part, as there are not a lot of visa appointment slots available. To avoid frustration, you can use atlysHome to book your Spain appointment.
atlysHome allows you to get an appointment at your home or a third-party location (like a bar or coffee shop). During your application on Atlys, you can select one of the 2 options and complete your application.
After checkout, you will receive an email with all the important appointment details for the Spain visa for Indians (location, date, and time). Then, all that is left is to wait for your appointment date.
STEP 4: Attend your Spain visa appointment
On the date of your appointment, travel to the location to attend your Spain visa appointment. If you use the atlysHome services, a representative will meet you at your chosen destination. There, the representative will check that your documents are correct and complete.
Next, you need to submit your biometrics information (your fingerprints). Your biometrics information is mandatory and the primary reason for your visa appointment.
Finally, you need to pay the Spain visa fee. If you have used Atlys, your visa fee is already paid, and you can submit proof of payment.
STEP 5: Wait for your Spain visa to be processed
After you submit your visa application, you'll need to wait for authorities to process your visa. Authorities will check that your application is accurate and correct. If they are satisfied, your visa will be processed and approved.
When using Atlys, you can check the Spain visa for Indians status through the app. Once your visa is approved, you'll be notified via the app and email.
STEP 6: Collect your Spain visa
Finally, you need to collect your passport, which has the Spain visa for Indians attached. You have 2 options:
Courier your passport to your home address.Travel to the Embassy/application center to collect your passport.
If you have opted to have your passport couriered to your home address, make sure that you provide the correct address and contact information. You should track the delivery of your passport to ensure it arrives safely.
If you have chosen to collect your passport in person, make sure that you bring all the necessary documents, including your original receipt and ID documents. It's important to arrive at the Embassy/application center during the hours that have been specified.
Once you have your passport, carefully check all the details of your Spain visa, including your name, passport number, dates of validity, and visa category. If you notice any errors, contact the Embassy/application center immediately to have them corrected.
Spain Visa Specifics - Important Information To Consider
Purpose of travel: Tourism or short business trips.

Length of stay: 90 days or as specified on your visa.

Number of entries: Multiple or single entries. This will be specified on your Spain Schengen visa sticker.
The Spain visa for Indians, also known as the Spain tourist visa, allows you to enter Spain for tourism purposes. Such purposes include vacation, site seeing, leisure, and so on.
Short business trips are also allowed under the Spain tourist visa from India, meaning you do not need a separate business visa. However, you can't work in the country. Acceptable business purposes include attending meetings, functions, meeting clients, etc.
If your trip to Spain does not include tourism or business, you must apply for another visa type.
Quick note: There are many different names for the Spain tourist visa. Some of these names include the Spain Schengen visa, a short-stay visa, a Spain tourism visa, etc.
How Much Is The Spain Visa Fee For Indians?
You can expect to pay the following Spain visa fees from India for your Spain Schengen Visa at the current exchange rate:
For adults: INR 7157 | EUR 80

For children 6 - 11 years: INR 3578 | EUR 40

For children under 6 years: Free
What Is The Spain Visa Processing Time In India?
The Spain visa processing time in India is between 15 to 30 days. However, you can apply up to 6 months in advance. That being said, I strongly suggest you do not take a chance and apply for your visa as soon as you have a travel date.
How Long Can I Stay In Spain?
With a Spain tourist visa, you can stay in Spain for 90 days within 180 days. It is possible to extend your stay, but it's not recommended as you need specific reasons to extend your visa.
Can I Work On A Spain Tourist Visa?
No. You are not allowed to work in Spain with a tourist visa. If you are traveling to Spain for work, you must apply for a Spain work visa. The tourist visa only allows tourism purposes like sightseeing, vacationing, etc.
What Can I Expect At The Airport?
When you arrive in Spain, you must present your passport and visa at the airport to the immigration officer. Officers will verify your passport and visa and may ask a few questions about your trip. If immigration officers are satisfied, you will be allowed to enter Spain.
Conclusion
You should now clearly understand how to apply for a Spain visa from India. You can now confidently apply for your tourist visa to Spain. Remember, if you're looking for the easiest way to apply for a tourist visa to Spain from India, use Atlys.
We Only Use Trusted Sources:
We only provided accurate and trusted information sourced from government websites or reputable companies. You will find more relevant information about the Spanish tourist visa on the following websites:
Frequently Asked Questions
Yes. Indian nationals need a visa to enter Spain. Depending on your purpose of visit, you can choose between a short-stay visa (single, double, and multiple entries), an airport transit visa, and a long-term visa (1 year, 3 years, and 5 years).
Author: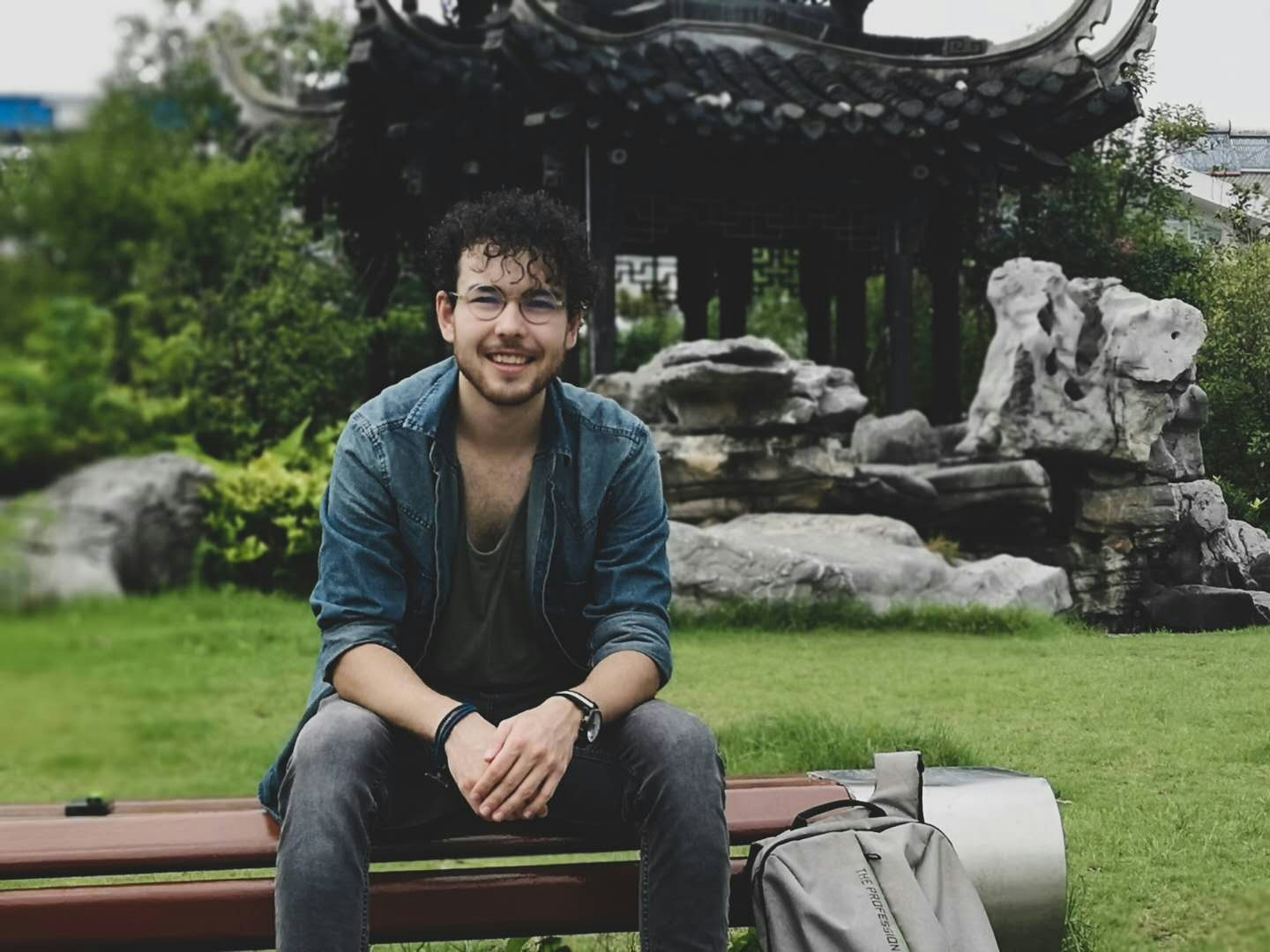 Richard Dettmar
Verified Author: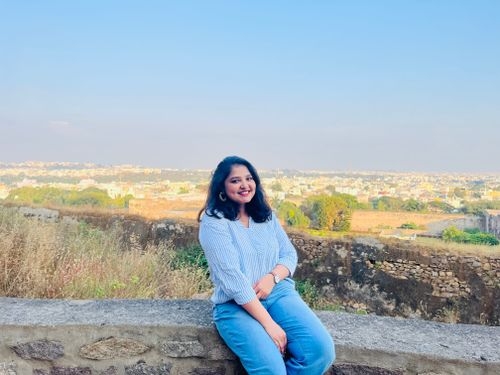 Nikhita Rathod