Portugal Visa for Indians: Requirements & Application Steps
Last Updated : 04-Sept-2023
Atlys in the news
Are you planning a trip to Portugal but don't know where to start? Here is what you need to know:
Visa required: Portugal visa for IndiansTourist visa fees: EUR 80, approximately INR 7065Stay period & Validty: 180 days for 90 daysProcessing time: 15 days
Do Indians Need A Visa For Portugal?
Yes, Indians do need to have a Portuguese Visa. Your visa will differ depending on the days you plan to stay and how often you plan to visit here.
The most standard type of visa is the short-stay visa for purposes such as vacation, site seeing, leisure, and so on.
Short business trips are also allowed; however, you can't work in the country. Acceptable business purposes include attending meetings, functions, meeting clients, etc.
What Are The Portugal Tourist Visa Requirements For Indian Citizens?
In this section, we can look at the Portugal tourist visa requirements for Indian citizens.
Here are the documents you'll need to submit at the Embassy:
A duly completed Portugal Visa Application form to be filled online, downloaded, printed, and signed. For applicants applying at VFS Mumbai and VFS Pune towards the Consulate General of Portugal, Goa, applicants must select 'Apply for a visa' to initiate the Online form filling process.

A valid passport or travel document with at least two blank pages. It must be valid for 3 months after the end of your trip and be issued no later than 10 years ago.

Schengen Travel Insurance/Medical Insurance that provides a minimum coverage of EUR 30,000 and is valid for the entire duration of travel. The insurance must cover the entire Schengen area and not just Portugal.

Any previous passports should also be submitted with the visa application.

A copy of the previous Schengen visa and a U.K. or U.S. valid visa. If Any.

A Copy of refusal notification of previously denied Schengen Visas, if any.

Covering letter explaining the purpose of the visit and Names and passport numbers of theapplicants traveling together with complete addresses and contacts of host/relative/hotel inPortugal.

Confirmed return ticket reservations.

Proof of accommodation (reservation of hotel/apartment).

Overseas travel medical insurance valid for all Schengen countries. The insurance has to cover the applicant for at least 30,000 Euros or equivalent for all risks, e.g., accident, illness, medical emergency evacuation, etc. The policy has to clearly specify the period of validity. It has to cover the entire duration of the trip, including the date of arrival &departure.

Proof of sufficient funds to cover all expenses while in Portugal: Original Bank statement, Copy of Income Tax Returns, Copy of last three (03) Salary Slips (if employed), Copy of Pan Card.

Foreign nationals residing in India must submit a valid permit to return to India.

Minors below 18 years traveling alone must submit the written consent of both their parents/ guardians
You have to check out the Tourist checklist to ensure that you have the correct documents.
What Are The Portugal Visa For Indians Photo Specifications?
The photographs must be:
No more than 6 months old

Close up of your head and top of your shoulders so that your face takes up 70 -80% of the photograph

In sharp focus and clear of high quality with no ink marks or creases

Must show your eyes clearly with no flash reflection off the glasses, and no tinted lenses
As per instructions from Portugal Consulate, Goa photographs with eyewear are not acceptable for applicants submitting applications at Mumbai VFS.
How To Apply Online For Portugal Visa For Indians?
Here are the steps that you can apply Portugal Visa for Indians.
Step 1: Begin your application:
Once you are ready to apply, you can download the visa application form, complete it, print it, and bring it with you to the Visa Application Centre (together with the documents required for the Visa category chosen) for submission.
Applications to be submitted at the Portugal Consulate in Goa:
The application form should be filled out online through the E-Visa website.
Step 2: Book an appointment:
Set up a time to visit a visa application center. After completing your visa application, you must make an appointment to have your fingerprints and photo taken at a visa application center. This is referred to as "biometric information."
A confirmation email and a letter of appointment will be sent to you once you've scheduled your appointment.
You will need to make separate appointments for each member of your family or group if you are part of one.
Step 3: Pay your fees:
After submitting your visa application, it is necessary to pay the visa application fee. If you choose to download and print the form, you can make the payment at the Visa Application Centre during your appointment. The payment of the visa fee needs to be made at the Visa Application Centre.
Step 4: Visit a Visa Application Centre:
Attend your scheduled appointment. You'll have to submit your completed visa application form at the Visa Application Centre in person.
Step 5: Track your application:
Stay informed about the progress of your application. Receive an email update when the decision on your application has been returned to the Visa Application Centre.
Suppose you need help accessing email or prefer more detailed tracking information. In that case, you may receive updates via SMS on your phone. But first, check if this service is available at the Visa Application Centre you are visiting.
Step 6: Collect your passport:
After a visa application decision has been made, you can pick up your passport from the Visa Application Centre or have your passport returned to you by courier for an additional fee.
Collect your passport in person.

Have your passport delivered via courier.

If someone else will collect your passport on your behalf.
Please check the options available to collect your documents with the Visa Application Centre.
Detailed Information On The Portugal Visa For Indians
The Portugal Schengen Visa, also known as the Portugal Tourist Visa for Indians, allows you to enter Portugal for tourism purposes. Such purposes include:
If your trip to Portugal does not include tourism or business, you need to apply for another type of visa.
Some travelers refer to the Portugal Schengen Visa as the Portugal Tourist Visa for Indians and a short-stay visa. These terms refer to a visa that allows you to enter the country (the only difference being the name). In this post, I'll use both of these terms.
How Much Is The Tourist Visa For Portugal From India Fee?
The Portugal visa fee for adults is EUR 80, approximately INR 7065, and for Children Between 6 - 12 Years is EUR 40 and approximately INR 3533.
No fee will be refunded if the application is refused by the Embassy/Consulate of Portugal and/or if the application is withdrawn while it is under processing at the Embassy of Portugal, New Delhi, or Consulate in Goa.
How Long Can I Stay With Portugal Visa For Indians?
The single-entry Schengen Visa allows you to visit Portugal for a maximum of 90 days.
What Is Portugal Visa Validity For Indians?
The Portugal visa is valid for a 180 days. To calculate your stay in Schengen, you can use the Schengen Visa Calculator. Please note that you are not allowed to take up residence or work on a Schengen visa.
What Is The Portugal Visa Processing Time From India?
The application will be accepted only until 15 working days (excluding VFS handling time) before the travel date.
Decisions on visa applications should be taken within 15 calendar days from the date the application has been considered admissible.

That period may be extended up to a maximum of 45 calendar days in individual cases, notably when further scrutiny of the application is needed.
All Done
Now you know how to apply for your Portugal Tourist Visa for Indians!
Ensure that you follow my exact steps, and you'll have your visa in no time. The final step is to make some unforgettable memories in Portugal!
Enjoy.
Government sources
The information in this blog was gathered from government sources. It was written with A.I. assistance for better understanding and readability:
Frequently Asked Questions
Yes. But you will need a visa to travel there as an Indian citizen.
Author:
Mable Chidi
Verified Author: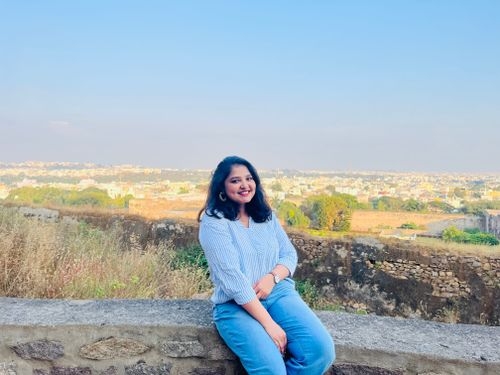 Nikhita Rathod