Iceland Visa for Indians: Visa Fees & Requirements
Last Updated : 18-Oct-2023
Atlys in the news
Are you planning a trip to Iceland but need help figuring out where to start? Here is what you need to know:
Visa required: Iceland visa for Indians Iceland tourist visa fees: EUR 80, approximately INR 7065 Stay period & Validty: 180 days for 90 days Processing time: 21 days
Also, Iceland is a Schengen country. It is a member of the Schengen Area, which allows for passport-free travel between participating European countries.
Do Indians Need A Visa For Iceland?
Yes, Indian citizens need a Schengen visa to visit Iceland. Since Iceland is a Schengen Area member, travellers from India must apply for a Schengen visa to enter Iceland for tourism, business, or other non-residential purposes.
The most common type of visa is the short-stay visa, which is suitable for purposes such as vacation, sightseeing, leisure, and similar activities.
Please ensure that you apply for the appropriate visa based on your travel plans and intended activities in Iceland.
What Are The Iceland Visa Requirements For Indian Citizens?
Here are the documents you'll need to submit to the Embassy:
A valid passport or travel document with at least two blank pages. It must be valid for 3 months after the end of your trip and be issued no later than 10 years ago.

Schengen Travel Insurance/Medical Insurance, which provides a minimum coverage of EUR 30,000 and is valid for the entire duration of travel. The insurance must cover the entire Schengen area and not just Iceland.

Proof of accommodation This can be private accommodation, a rental agreement, hotel reservations, etc. Still, it has to cover the duration of the whole stay and all the Schengen countries you plan to visit other than Iceland. If you have booked a packaged tour, attach a detailed travel itinerary.

Proof of financial funds: This includes a cover letter as well as a bank statement of the last 3 months, stamped and signed by your bank manager, a copy of Income Tax Department Return + ITR V acknowledgement of the previous financial year, and a signed and stamped leave permission from your employer.

Proof of employment/studies on official letterhead, stamped and dated, containing contact information (address, email, telephone number) as well as name, position, and signature of the countersigning officer.

A return flight ticket that proves you plan to return to your home country.

A cover letter should explain your trip's purpose, what you plan to do, and when you'll return home. It just proves the purpose of your trip.

Your employment status. Please note that applicants in India and the USA can now electronically pre-register an application on the Directorate of Immigration before arriving at the point of application with passports and supporting documents.
What Are The Iceland Visa For Indians Photo Specifications?
The photographs must be:
No more than 6 months old.

Close up of your head and top of your shoulders so that your face takes up 70 - 80% of the photograph.

In sharp focus and clear of high quality with no ink marks or creases.

Must show your eyes clearly with no flash reflection off the glasses and no tinted lenses.

It must be color-neutral.
How To Apply Online For Iceland Visa For Indians?
To make the process easier, follow these steps:
Step 1: Begin your application:
You should fill in your visa application After applying, you must print and sign the cover letter, hand in supporting documents, and supply biometrics at the Visa Application Centre.
Step 2: Book an appointment:
Once you know where you need to apply for the Iceland visa for Indians, follow these steps to schedule an appointment:
Visit the website visa application center. Then, schedule a visa appointment using the online system provided.
Remember that finding an appointment time that suits your needs might be challenging. So be prepared to keep your schedule open for the next few weeks or until you secure an appointment.
Step 3: Pay your fees:
You must pay the visa application fee once you've submitted your application for a visa. You can pay at the Visa Application Center during your appointment if you have downloaded and printed the form. The need for the visa fee to be paid at the Visa Application Center should not be ignored.
Step 4: Visit a Visa Application Centre:
Attend the appointment as planned. You have to bring your filled-out visa application to the Visa Application Center.
Step 5: Track your application:
When a choice has been made and returned to the Visa Application Centre, you will be notified through email so you may follow the development of your visa application.
You can get updates via SMS on your phone if you need assistance accessing email or want more specific monitoring information. First, however, it's crucial to confirm whether this service is offered at the Visa Application Center, you're going to.
Step 6: Collect your passport:
You have a few choices for picking up your passport after a determination about your visa application has been made:
Pick up your passport in person: You can pick up your passport in person by going to the Visa Application Center.

Use a courier service to have your passport delivered: You can decide to use a courier service to have your passport delivered to the address of your choice. Please be aware that there can be an extra charge for this choice.

If you want someone else to pick up your passport for you: If you cannot pick up your passport in person, you can give someone else permission to do so. Ensure that the individual given authorization has the records and data needed for the collection.
Detailed Information On The Iceland Visa For Indians
The Iceland Schengen Visa, also known as the Iceland tourist visa, allows you to:
Enter Iceland for tourism purposes, such as vacation, sightseeing, leisure, etc.

Take short business trips, but you cannot work in the country. Acceptable business purposes include attending meetings, functions, meeting clients, etc.
Please be aware that you will need to apply for a different kind of visa if your trip to Iceland does not come under the categories of tourism or business.
What Are The Types Of Iceland Visa For Indians?
Here are the Iceland visa for Indians types depending on your length of stay.
Single-entry Schengen Visa: Only permits one entry into the Schengen Area at a time throughout the length of the visa's validity. Regardless of the number of days spent, the visa becomes invalid when you leave the Schengen region.

Double-entry Schengen Visa: Allows two entries into the Schengen Area on a single trip. Ideal for tourists who intend to enter and exit the Schengen Zone before finishing their trip.

Multiple-entry Visa: Allows repeated visits to the Schengen Area in a set amount of time. Suitable for regular travelers, allowing them to repeatedly enter and exit the Schengen Area. Valid for a maximum of 90 days out of every 180 days.
Iceland issues, by default, a single-entry visa to tourists. Unless the intended purpose of the trip clearly states the need for the issuance of a double entry or multiple entry visa and the purpose is further supported in the submitted application documents.
How Much Is The Tourist Visa For Iceland From India Fee?
The Iceland tourist visa fee for Indians is EUR 80, approximately INR 7065 for adults, and for Children Between 6 - 12 Years is EUR 40 and approximately INR 3533.
How Long Can I Stay With Iceland Visa For Indians?
You are allowed to stay in Iceland for a maximum of 90 days within 180 day period with a single-entry Schengen visa. It means that you may stay in Iceland continuously for up to 90 days while your Iceland visa for Indians is still valid. Please make sure that your travel schedule fits within this time.
What Is Iceland Visa Validity For Indians?
The Iceland Visa validity is 180 days. You can use the Schengen Visa Calculator to determine how long you can stay in the Schengen area.
Please be aware that if you have a Schengen visa, you aren't allowed to settle down or find employment.
What Is The Iceland visa Processing Time From India?
The Iceland visa processing time is 21 days. In some cases, applications will require further inquiry; in these cases, the maximum processing time is 45 days. In certain situations, The Icelandic Embassy of New Delhi will be required to ask the Iceland Immigration Service to process an application.
What are the Other Schengen Countries Close to Iceland?
Iceland is located in the North Atlantic Ocean in Northern Europe. Iceland is an island country, and it is known for its stunning natural landscapes. Places near Iceland would include Norway, Sweden, Denmark and Finland. All these places are part of the Schengen Area.
All Done
Now you know how to apply for your Iceland Tourist Visa for Indians!
Ensure that you follow my exact steps, and you'll have your visa in no time. The final step is to make some unforgettable memories in Iceland!
Enjoy.
Government Sources
All information was found on reputable sources such as:
Frequently Asked Questions
Yes, Iceland is open for Indians to apply for a visa and visit the country.
Author:
Mable Chidi
Verified Author: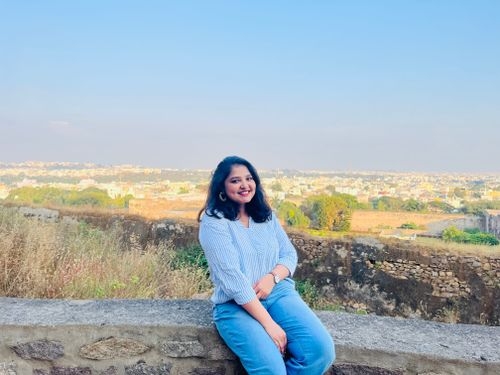 Nikhita Rathod